Tuscany: Sensory Overload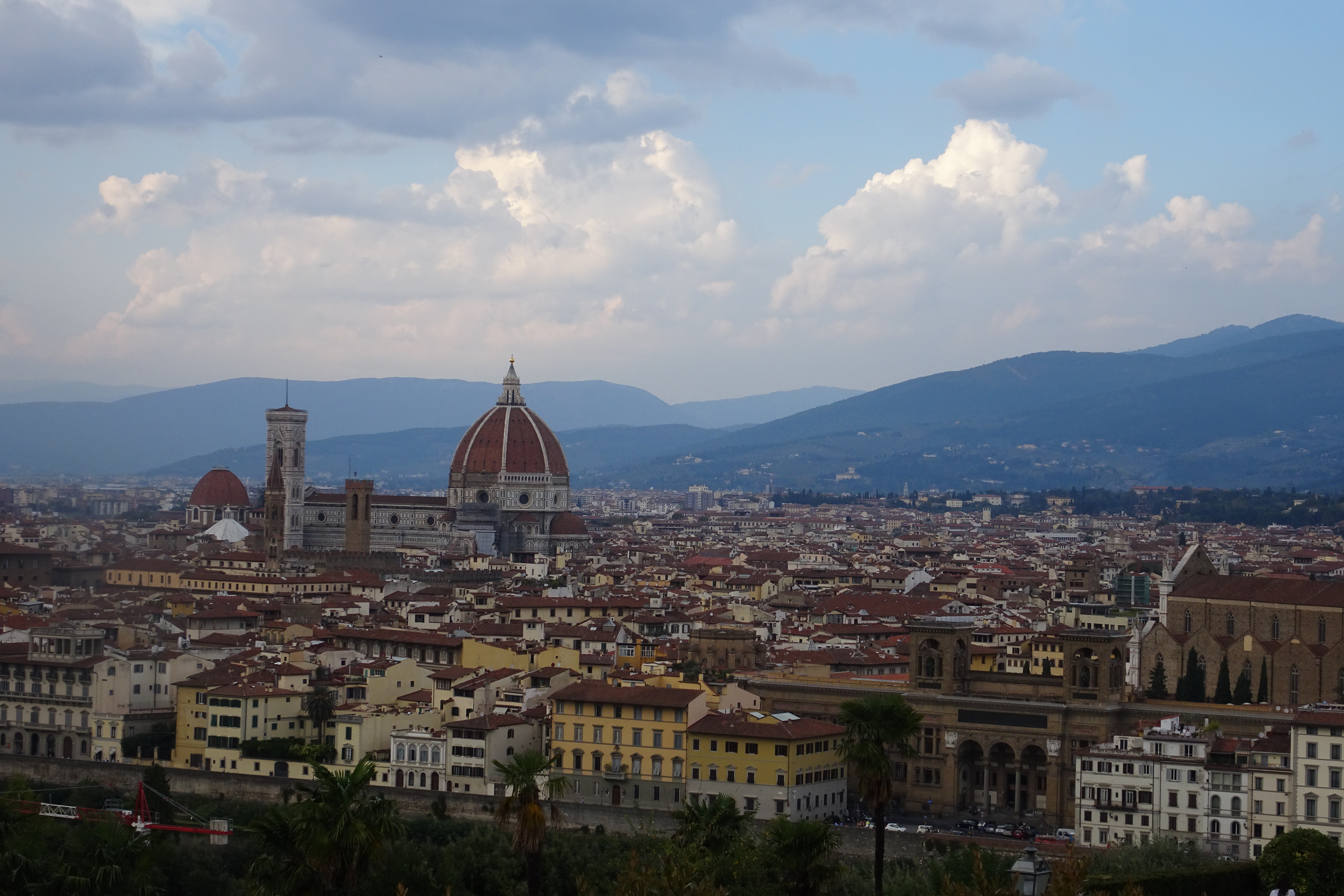 We like to think that if Tuscany's favorite son, Michelangelo, were alive today there would be no statue of David or painting of the Sistine Chapel. He'd be too busy touring the region on a bike while gripped in mind-bending awe. *
Fortunately, one does not need to be a creative genius to be staggered by Tuscany's beauty. All you need is a bike, a helmet, and a tolerance for hearing everyone in your customized tour declare, "this place is stunning" 149 times per kilometer, or, for our non-metric friends, 240 times per mile.
Tuscany is one of the few regions on earth that lives up to its hype. As the birthplace of the Renaissance, it holds one of the greatest concentrations of artistic achievements known to man. The Duomo, the Battistero, and the Galleria Degli Uffizi, which houses the works of Da Vinci, Raphael, and Botticelli are all here.
Combined with its rolling countryside of checkerboard fields and green vineyards specked with red tiled farmhouses, cycling Tuscany feels like doing the Tour of "Enhance".
Sensory overload, however, is not restricted to sight. Tuscany is also the land of porcini mushrooms, virgin olive oil, and hearty stews. And thanks to its Chianti vineyards, there's enough red wine to make the Leaning Tower of Pisa appear straight.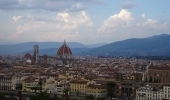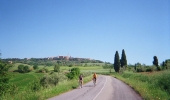 2020 Tuscany Tours
Self-guided Tours for Leisure Riders
Avid Rider