Corsica — Cycling the island of Beauty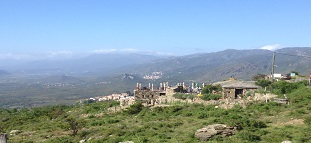 Whether you approach Corsica by sea or air, you'll agree that the island is distinctive. As you get closer it seems to rise out of the water, with rocky cliffs and gorgeous beaches framing the coastline. Mountainous passes give way to sun-drenched bays and the several UNESCO World Heritage Sites on the island are a testament to the incredible power of the Corsica's nature.
Corsica is unique, seeming like a state in its own right, despite being a part of France. It has its own culture and heritage which differ from that of the mainland and add to its distinct appeal. Though some parts of the island are definitively French, others seem Italian, and some are even Greek in origin. The combination of Mediterranean cultures found on the island coalesces into something that can only be described as what it is: Corsican. The locals have their own identity, often differing from town to town or region to region, and they love to share this with visitors.
The ideal location for a cycle tour, you will be able to experience much of Corsica from the seat of your bike due to its small and easily navigable size. The range of passes and scenic roads are almost too numerous to choose from on this island, so whichever itinerary you choose, considerable variation can be expected. The island is never boring, with something new around every corner to surprise you. Making your way around the island on a bike allows you an up close and authentic experience of Corsican nature and culture.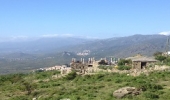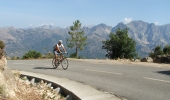 2019 Corsica Tours
Self-guided Tours for Leisure Riders
Avid Rider