Bordeaux Regional Information
30-01-2019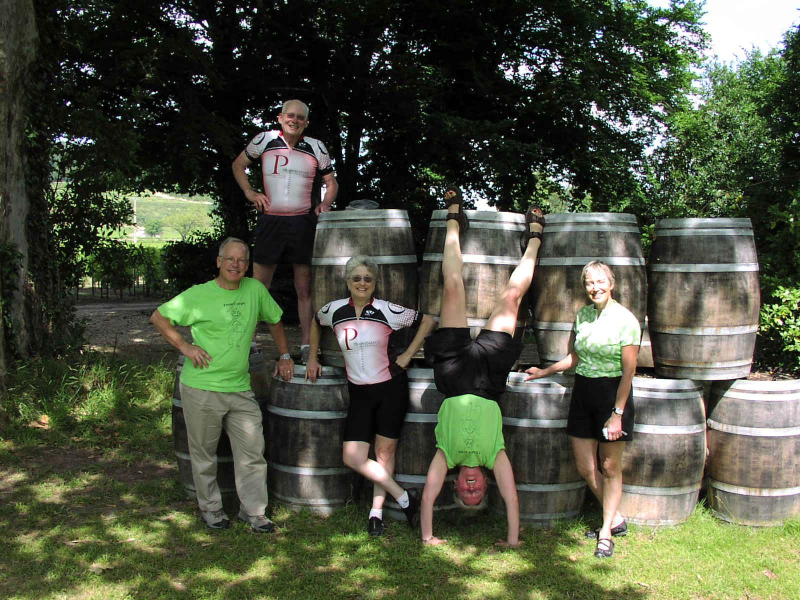 In this article, we cover the "basics" you need to know before traveling/cycling to the Bordeaux vineyard area. Among other topics, you'll learn about the various ways to travel to Bordeaux, things to see and do, and more…  
For general travel tips to France, we recommend you check:
How to get there: Airports
The closest airport to the city is Bordeaux-Merignac Airport (BOD). As it is a regional airport, most flights in and out are domestic. However, there are connections to Bordeaux through international hubs like Paris, London, Madrid, and Amsterdam. Bordeaux is also serviced by low-cost carrier Easyjet. To get to the downtown Gare Saint-Jean train station, take a shuttle bus, which takes about 30 minutes and costs around 8 Euros.
How to get there: Trains
Europe is known for its excellent train system, and France is particularly known for its high-speed TGV trains. There's more good news: the train system is fairly friendly to bicycle owners.
If you wish to travel by train with your bike to Bordeaux, do read the following pieces:
The best way to get to Bordeaux by train is from Paris. Nonstop TGV trains are available from both the CDG airport and Paris Montparnasse stations. It takes about 3h30m of travel time from CDG station and 2-3 hours from Montparnasse. Cheaper but slower regional trains are also available from Montparnasse station.
Car Rental
You may choose to rent a car in France for part of your journey. Dealers can be found at all airports and at the TGV station in Paris and the Saint-Jean Bordeaux station. You can find the best deals by comparing rental companies online: Avis France (www.avis.com), Europcar (www.europcar.com), Budget (www.budget.com), SIXT (www.sixt.com), Hertz France (www.hertz.com), and Enterprise France (https://www.enterprise.com). Note that drivers must be over 21 to rent a car (21-25 year olds may face extra fees) and they must possess a valid driver's license. (An international driver's license would help.)
When is the best time to travel to Bordeaux?
Bordeaux welcomes cyclists as early as Mid-March, when spring weather starts to reappear. We highly recommend a visit during the fall, when the leaves start to change colors. When the grape vines attain a reddish hue, after the grapes have been picked up, the scenery is spectacular.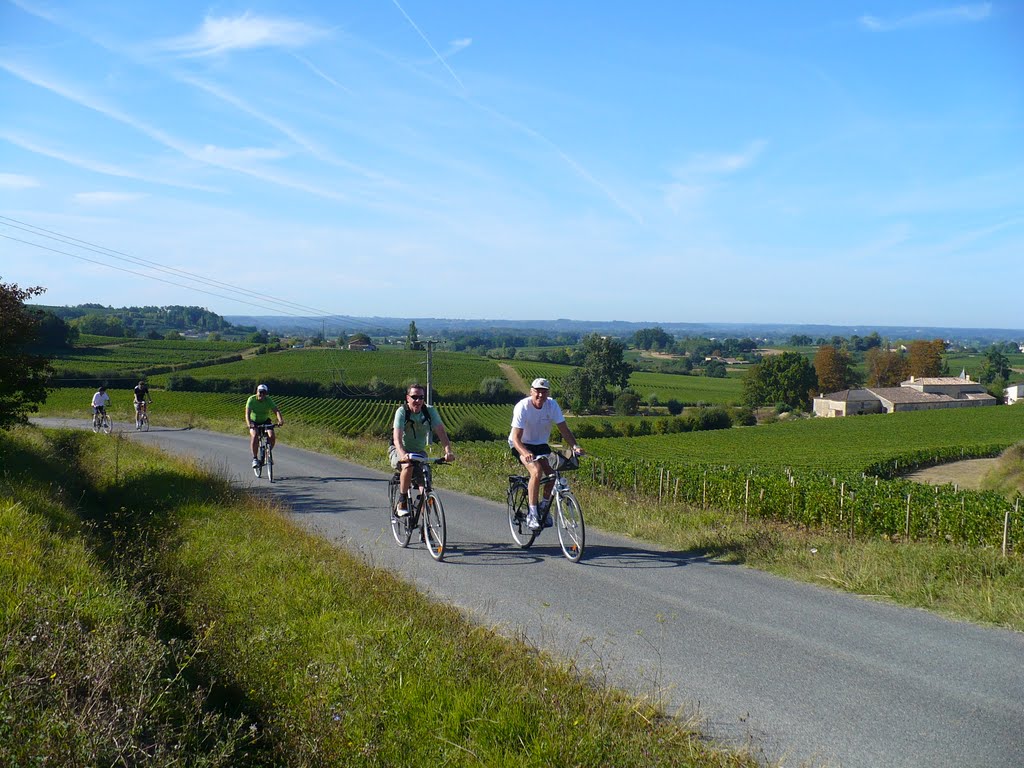 What is there to see and do in Bordeaux?
Bordeaux refers to both the cosmopolitan city and the region. The city of Bordeaux has plenty of fun options for day and night, like a stroll along the river or on a busy commercial street, or dancing the night away after a meal at a cozy restaurant. Looking for museums? There are three art museums, ranging from fine arts to contemporary and decorative arts; there's the Vinorama de Bordeaux for wine buffs; and history museums such as the Musee National de la Resistance de Bordeaux and exhibits at a former submarine base. You can find historical monuments scattered throughout the city, like the La Victoire district or the fountain in Ouinconces Square, and the elegant architecture of homes in Gambetta Square. Outside of the city, you are likely to encounter famous vineyards, charming little villages, more thriving vineyards, and some farms. The countryside offers a peaceful contrast to city life in such a short distance!
To learn more about some things to do and to see in Bordeaux:
The Terrain
The city, and most of the land surrounding it, is flat! Bordeaux city also boasts over 580 km of bicycle paths, making it welcoming to cyclists. Only to the east will you find a few hills, on your ride towards Saint-Emilion.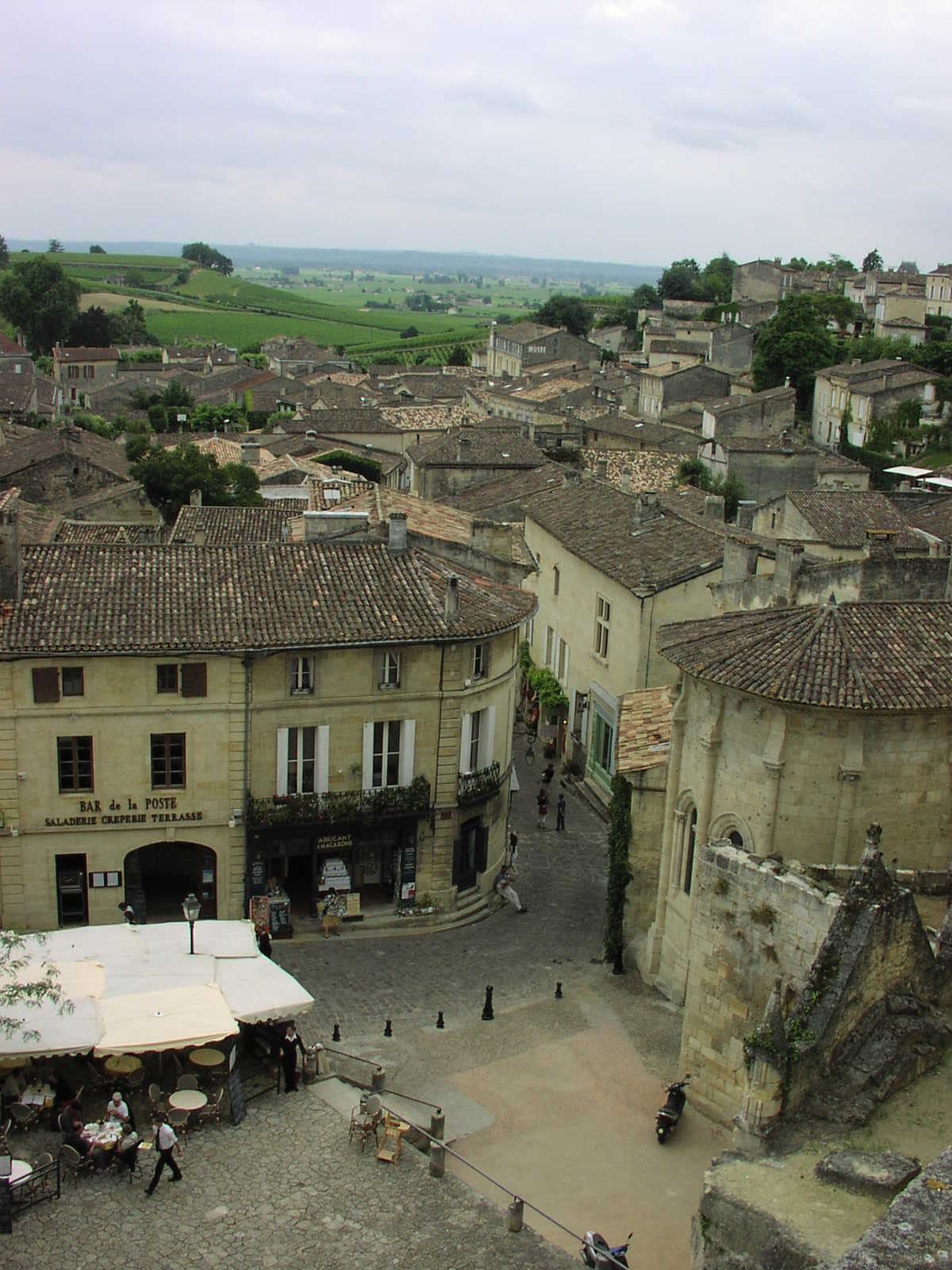 Bordeaux Weather and Climate
The climate of Bordeaux is mild and a bit rainy, being influenced by the Atlantic Ocean. In actuality, it can feel more like a Mediterranean climate, although a substantial amount of rainfall during the summer the months prevents it from being classified as such. The weather switches between cool rain and hot sun frequently, so the rain periods themselves don't last very long.

Local produce/shopping
The center of spending activity is definitely on Rue Sainte-Catherine, the longest shopping street in Europe! At 1.2 kilometers, this street boasts everything from high-end designers to cozy cafés. Of course, this region's most significant product is wine- be sure to leave some room in your luggage to take your favorite bottle home!
Gastronomy: Food
Bordeaux's location near the ocean ensures high-quality, delicious seafood – oysters are a particular favorite. Lamb is also a popular staple, as is meat cooked in "Sauce Bordelaise". You can also find confit d'oie (preserved duck), wild berries, and a variety of mushroom called cepes.
Gastronomy: Favorite products and dishes
Bordeaux wine isn't just for drinking with dinner – it makes the meal! A favorite dish in Bordeaux is entrecôte marchand de vin - rib steak cooked in a sauce made from Bordeaux wine, butter, shallots, herbs and bone marrow. For dessert, sample cannelés (caramelised brioche-style pastries), marrons glacés (candied chestnuts), and macarons from St. Emilion.
Gastronomy: Wine
Wine has been produced in this region for centuries! Names you'll hear and see from Bordeaux include Chateau Lafite-Rothschild, Chateau Margaux, Chateau Latour, Chateau Haut-Brion, Chateau Mouton-Rothschild. From St Emilion, you'll find Château Ausone and Château Cheval Blanc.
List of links
List of markets
We've organized some notable markets in Bordeaux. If you happen to be in the area, stop by to check out the local produce! You never know what you'll find.
Flowers and Food: Marché Capuçins, on Cours de la Marne, close to St Jean station
Flea market: Sunday, Saint Michel
Organic: Marché de Quais, on the Quai des Chartrons