La Belle France: Pick The Perfect Region For Your Cycling Tour
27-02-2018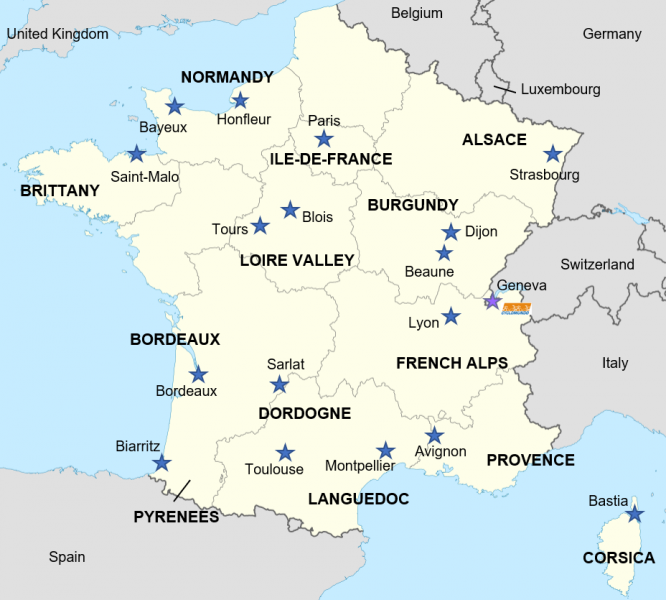 If you've decided that cycling around the French countryside is the ideal getaway for you, you've come to the right place! With our comprehensive selection of bicycle tours, you're sure to find a trip that works for you. In fact, you might find many great fits — which can make for a difficult choice! We'd like to help you narrow down your selection by offering insight into each region of France where we operate tours.
Provence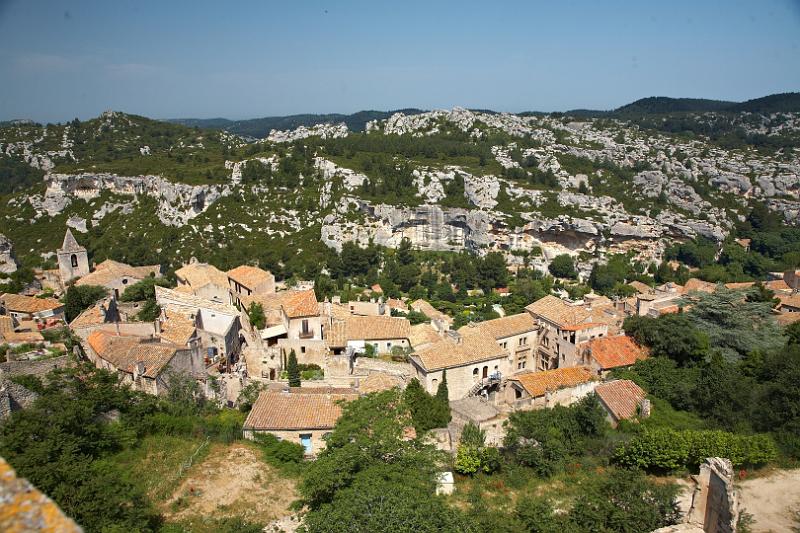 Visitors to Provence can't help but be charmed by the gorgeous, straight-from-a-painting vistas. Even better, rides of about 20 miles a day bring you to new and exciting places — the Luberon, Alpilles, Camargue, and Côtes du Rhône each have their own personality. From day to day, depending on the tour you choose, you might encounter Roman ruins, golden-hued medieval alleyways, olive groves, lavender fields, Mont Ventoux, or the Mediterranean. Best of all, you can enhance your cultural experience in Provence with a cooking class, wine tasting, and/or visits to farms, pottery workshops, and a lavender distillery — depending on the tour you choose. Our most comprehensive tours of the region are the Luberon, Alpilles, and Côtes du Rhône (for leisure riders) and the Cycling Tour of Provence (for avid riders).


Pros: Very easy to access by air or rail, varied landscapes, easy to bike during peak tourist season, excellent wine and cuisine
Cons: None, really; this is our most popular regional destination, after all!
Dordogne

Inhabited since prehistoric times — as evidenced by paintings found in the Lascaux Caves — today, the Dordogne is surprisingly off the beaten tourist path. That's to your benefit, because hotels there offer better value for your money, and quiet roads make for incredibly serene cycling. There's also plenty to do when you're not on the road, from exploring historic sites to hiking and canoeing, which we can arrange for you. Our most comprehensive tours of the region are Jewels and Treasures (for leisurely riders) and Perigord and Quercy for Avid Riders.


Pros: Great value, outstanding scenery, great for outdoor activities, amazing food, historic hotel options
Cons: Train travel from Paris takes over 4.5 hours — it's quicker to access this region from Bordeaux or Toulouse.
The French Alps
Pros: No mountain climbs on our leisurely tours, stunning mountain and lake scenery, easy to access from Geneva
Cons: We might be biased when we say there are none… unless you hate cheese and chocolate
The Loire Valley
The Loire Valley, the "Garden of France," is home to some of the world's most opulent castles, or châteaux, in French. In our opinion, cycling through the lush countryside is the best way to jaunt from castle to castle. Thanks to the flat landscape and La Loire à Vélo bike route, the Loire is an ideal destination for beginner cyclists and families traveling with young kids. You don't even have to spend all your time visiting castles —  there's plenty to do, like canoeing, which we can arrange for you. Our most comprehensive tour of the region is Blois to Angers: Fairytale Castles Along the Loire River.


Pros: Flat landscapes and quiet roads, lots of charming castles to visit, outdoor activities
Cons: If castles aren't of interest to you, you might find your tourism options limited
Normandy

Normandy is a paradise for history buffs. From the Viking conquerors to valiant World War II heroes, this extraordinary region is filled with intriguing tales you'll never forget. Aside from important historic sites, you'll find coastal scenes straight from a Monet painting and medieval half-timbered villages seemingly pulled from the pages of story books. If you want to add to your experience, we can arrange your visit to Mont-Saint-Michel, as well as visits to local cider and calvados producers. Our most comprehensive tours here are Normandy Landmarks, which links Bayeux to Mont-Saint-Michel, and Normandy Discovery from Rouen to Honfleur. Both are leisurely tours, but optional rides make them appealing to avid riders, too.


Pros: Easily accessible, lots of activities and significant historic sites, unique apple and cream-based cuisine, diverse landscapes
Cons: This region experiences more rain (but it never lasts long, and the clouds add to the drama!)
Alsace

An extensive network of 4,000 km of traffic-free bikeways makes Alsace the most bike-friendly region of France. It's great for beginners or leisurely riders seeking a serene retreat to some of France's most extraordinarily beautiful villages. Outside of Strasbourg, you won't find many museums, but you will encounter remnants of the region's tumultuous past. You can also enjoy crisp wines and delicious food along with your quiet route. In this region, we highly recommend our Classic Alsace tour for leisurely riders, and Alsace Intense for a shorter leisurely ride. 


Pros: Easily accessible, the most extensive bike network in France, outstanding historic charm, lesser-known but delicious types of wine
Cons: Fewer museums and true tourist sites can make it seem like there's little variance in the day-to-day
Burgundy
If you're passionate about French wine and cuisine, Burgundy should be at the top of your list. Biking through the countryside, you'll marvel at ancient churches and ruins, beautiful villages, and rows upon rows of fruiting vines. To say pastoral Burgundy is charming is an understatement. Its prominent cities, Dijon and Beaune, are sure to wow you, too, especially if you stop in to visit one of Dijon's famous mustard producers. Our most comprehensive tours are Essential Burgundy for leisure riders and Cycling from Dijon to Macon for more avid riders (with optional longer rides available).


Pros: Easily accessible from Paris, excellent food and drink, lots of historic sites
Cons: Waking up in the morning after drinking lots of wine can be difficult…
Brittany
Mont Saint Michel boarders both Brittany and Normandy, photo of Cyclomundo riders taken by David Darrault.

Every quiet country road in Brittany seems to lead to an interesting museum, fairytale castle, and/or a postcard-worthy view, like Mont-Saint-Michel, Saint-Malo, and Pointe-du-Grouin, to name a few! If that's not enough to thrill you, consider the food: fresh seafood caught off the coast, fresh vegetables from the farms, traditional Breton crêpes, and other heavenly baked goods. You're certain to return home from Brittany in a more zen-like state. We highly recommend our Authentic Brittany tour for first-time travelers. (Our Normandy tours that include Mont-Saint-Michel are pefect for avid riders and technically cross into Brittany, too!)


Pros: Jaw-dropping views, intriguing Breton culture, and incomparable seafood
Cons: Like Normandy, this coastal region experiences a sometimes-unpredictable mix of weather
Bordeaux
The beautiful cultural capital of Bordeaux is an excellent starting point for journeys into one of France's most beloved wine-producing regions. You'll get an authentic look at France, from ancient vines and historic sites to modern industrial centers. If you're traveling with your family, you'll appreciate the flat terrain and safe bikeways, like those you'll find in Cycling Bordeaux's Medoc. If you're interested in cycling in the Dordogne, Bordeaux is the perfect entry point. Our Follow the Dordogne to Bordeaux tour even joins the two regions!


Pros: Easy cycling, sample France's most famous wines, soak up the culture of southwestern France, gain easy access to the Dordogne
Cons: Outside of Bordeaux and Toulouse, you may feel a bit isolated as you're more likely to encounter endless vineyards than other people!
Ile-de-France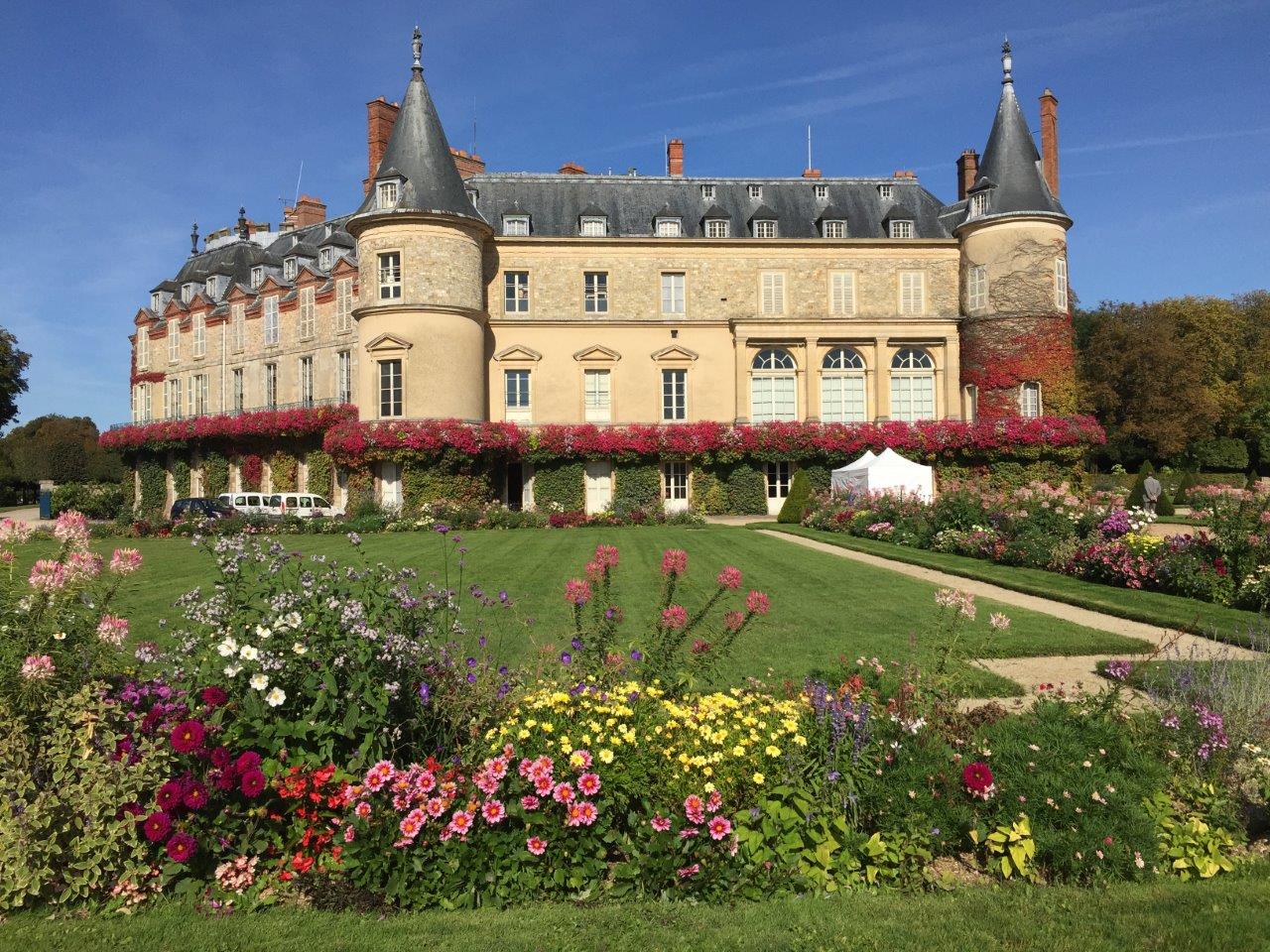 Ile-de-France is home to France's most popular tourist destination: Paris! This region is perfect for when you're craving a short escape from the city but don't want to stray too far. Our metropolitan tour will allow you to cycle through France's star city and its lesser known surroundings...without the hustle and bustle! Our Royal Parisian Escape tour starts just kilometers from Paris in Fontainebleau and will take you through scenic forests and historic chateaux before ending in the most famous castle of them all… Versailles! Just a quick train ride away from Paris, this region is perfect for tourists and locals alike.


Pros: You don't have far to go from France's biggest gateway (Paris) and its airports
Cons: Versailles is a popular destination- be aware of the summer lines and think about the best times during the day to visit!


Languedoc

All right, so the truth is that many beloved sights from our Provence tours (Avignon, Arles, the Pont du Gard) are technically in Languedoc! (They're close to the border with Provence.) Beyond the border with Provence, visitors to Languedoc will find a region teeming with wine-making activity. Most of the wine is produced in villages where time seems to have stopped — in the 1950's, that is, although the villages themselves date back centuries. Life is quiet and community-based, so cycling along the Canal du Midi: From Montpellier to Carcassonne allows you to make happy, unexpected discoveries.


Pros: Varied terrain and gorgeous landscapes to keep things interesting, great wine, lots of history, calm-paced local lifestyle
Cons: The coast is not as glamorous as the French Riviera (which is why our tours are mostly inland or on the inland saltwater lagoons, called etangs
Pyrenees

As with our French Alps tours, you may be wondering how we could run a leisurely tour in the Pyrenees. So that our travelers could cultivate an appreciation for France's unique Basque culture — and for the gorgeous scenery of the Pyrenees foothills and the southern Atlantic coast — we added a leisure rider's adventure in Rural and Coastal Basque Country: From Biarritz. If you enjoy hip art colonies, Michelin-rated restaurants, or even religious pilgrimage sites, the Pyrenees region will capture your heart.


Pros: Enjoy the best of both French and Spanish food, really unique landmarks like the Cirque du Gavarnie and a witchcraft museum, and varied terrain for different levels of riding
Cons: The Basque French dialect might be a bit more difficult for non-native French speakers to comprehend
Corsica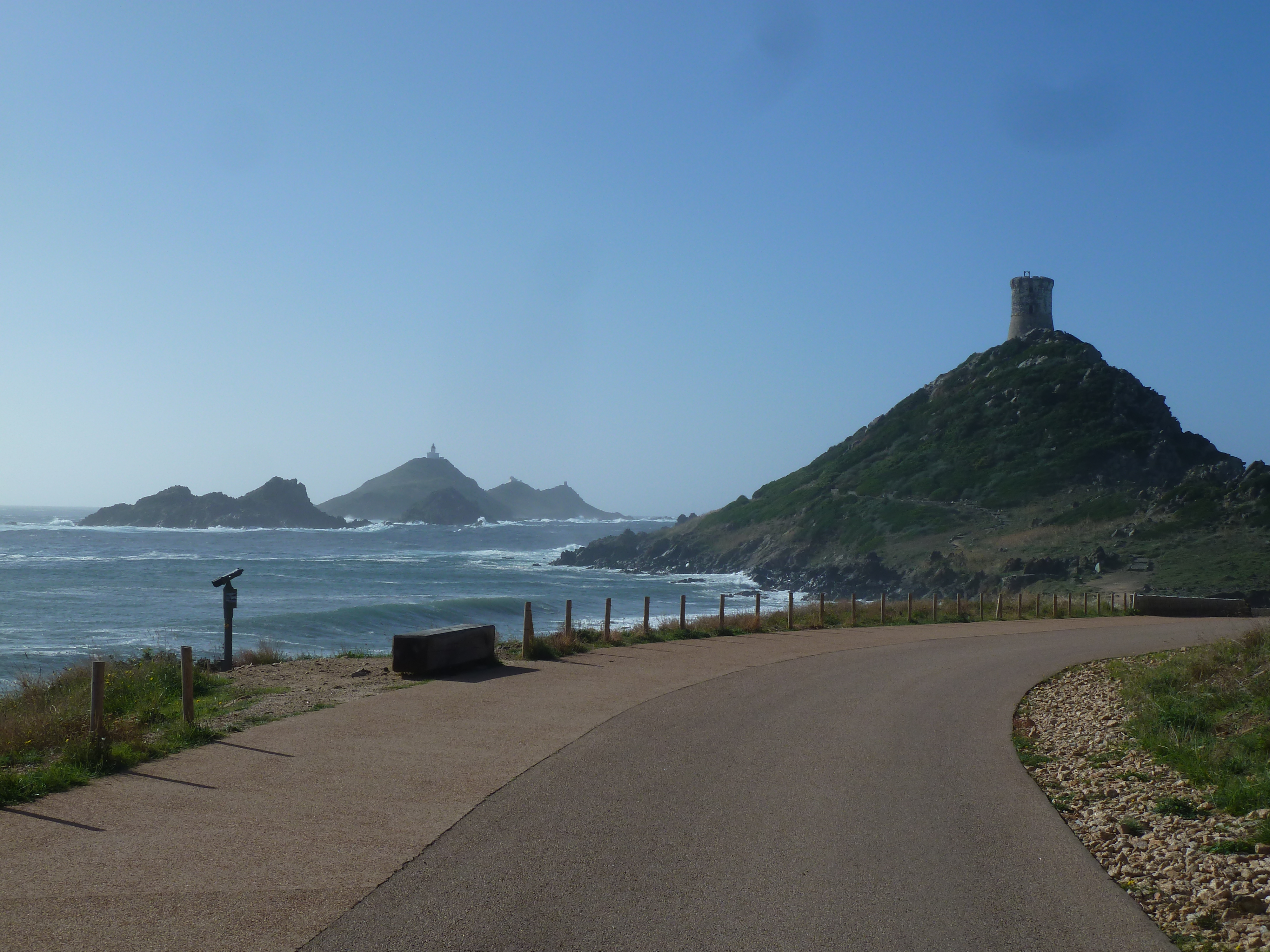 Rising out from the sea over 100 miles (160 km) from Provence and the Cote d'Azur, it's easy to forget that Corsica is part of France. Certainly, its Mediterranean and island culture differentiate it from the rest of the country—and also make it an amazing place to spend a holiday! For a small island, Corsica boasts an incredible and varied landscape: rocky cliffs that curve around pristine beaches and bays; towering mountains and lush green forests; and a selection of scenic passes and routes that allow you to enjoy it all on a bike. Try our weeklong tour "Along the West Coast: Bastia to Ajaccio" for an authentic experience of the natural beauty, intriguing history, and warm culture that Corsica has to offer.


Pros: Pristine nature, Mediterranean climate, unique culture, incredible landscapes, and cycling… what's not to like?
Cons: With its rugged landscape and some busy roads at the height of the tourist season, Corsica might not be ideal for leisure riders. It can also be tricky (and costly) at times to reach the island, so be sure to check out our Getting to Corsica post and our money-saving post.



For more information on our cycling tours in France, feel free to contact us or visit our website. A bientôt!