Dordogne Regional Information
31-01-2019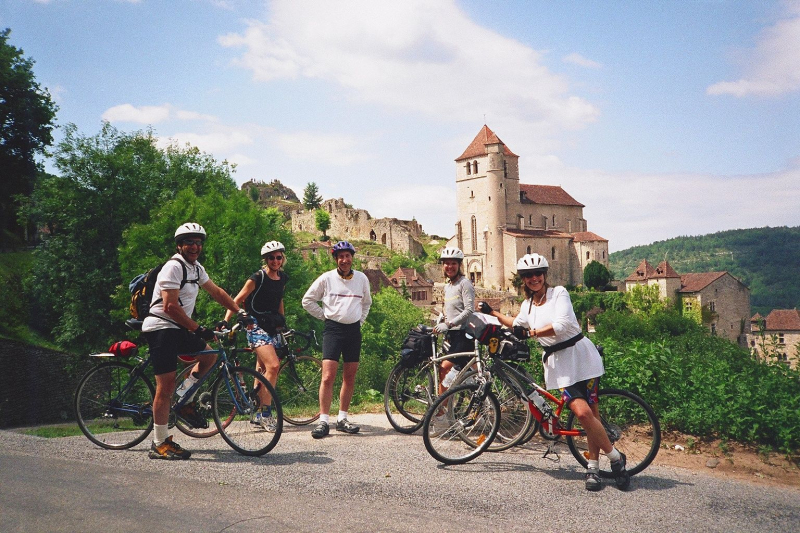 In this article, we cover the "basics" you need to know before traveling/cycling to Dordogne. Among other topics, you'll learn about the various ways to travel to Dordogne, things to see and do, and more… 
For general travel tips to France, we recommend you check:
How to get there: Air & Train service to Dordogne
Whether you arrive by air or by land, Souillac, where most of our trips in Dordogne start, is easy to get to and is well serviced by train and by international airlines. To learn more about travel to/from Souillac, do make sure to check the following articles:

If you wish to travel by train with your bike to Souillac, do read the following pieces:
Car Rental
You may choose to rent a car in France for part of your journey. Dealers can be found at all French airports and at the TGV stations. You can find the best deals by comparing rental companies online: Avis France (www.avis.com), Europcar (www.europcar.com), Budget (www.budget.com), SIXT (www.sixt.com), Hertz France (www.hertz.com), and Enterprise France (https://www.enterprise.com). Note that drivers must be over 21 to rent a car (21-25 year olds may face extra fees) and they must possess a valid driver's license. (An international driver's license would help.)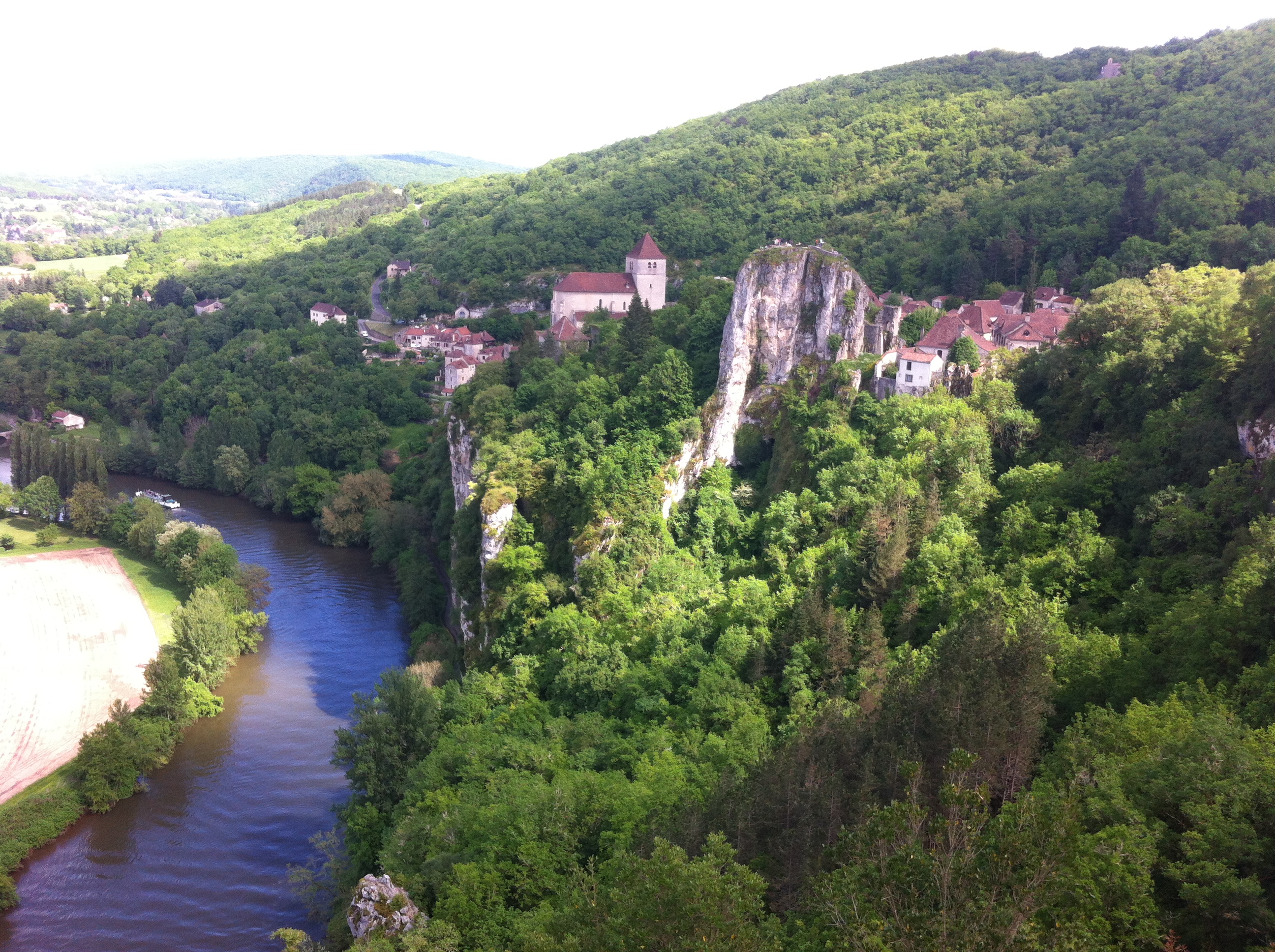 When is the best time to travel to the Dordogne?
If you're looking for warmth, we'd recommend a visit to the Dordogne anywhere from early spring to the fall. The off-season might be cooler and rainier, but with fewer tourists, you are guaranteed a closer look at cave paintings.
What is there to see and do in the Dordogne?
It's hard to begin mentioning all the sights and activities available in the Dordogne, so we'll explain it chronologically!
One village in the region, Les Eyzies, is the "world capital of prehistoric times" due to the numerous caves filled with prehistoric paintings of animals, people, and magical symbols. The most famous cave in the region, Lascaux*, is closed to the public; but a reproduction ("Lascaux II") can be visited (advanced booking are now required and must be done directly through the official website www.lascaux.fr).


Through our tours, you can also visit the cave of Font de Gaume with paintings from 12,000 B.C. in Les Eyzies, or Pech Merle, near Saint-Cirq-Lapopie, which also boasts a 15,000-year-old petrified footprint.
Tickets to Font-de-Gaume* are allocated on a first-come-first-served basis on the day of your visit (we recommend that you go early in the morning knowing that the ticket counter opens at 9:30 am and with the high demand people typically start lining up before the counter opens). Please note that they only sell 78 tickets per day, and all members of your party must be present to purchase tickets. This cave is closed on Saturdays, as well as January 1, May 1, November 1 and 11, and December 25.
Tickets to Pech Merle* must be booked in advance and must be done directly through the official website: www.pechmerle.com. The Cave and Museum open at 9:30am, and this site has a visitor cap of 700.

***Note that these this post was last updated in February 2021, but the rules may change. (The conservation of the caves come first; rules were changed without advance notice in 2018).


Moving on in time, Roman ruins can also be found throughout the Segala region. Some of France's most beautiful and well-preserved medieval villages are found in the Dordogne – in fact, some have won the prestigious title as "Un des Plus Beaux Villages de France" (One of the Most Beautiful Villages in France). Visitors have the opportunity to view and/or visit over 1,000 castles in the region, some romantically perched and overlooking small villages, some imposing their majesty near the river. The natural beauty of the area is astounding and can be enjoyed from the seat of your bicycle, on a hike, or from a kayak or canoe trip. You may pass through vineyards and walnut groves as well as the Regional Park of Quercy (Parc Naturel Régional des Causses du Quercy).
You can find some more information about why Dordogne is a great cycling destination at:
The Terrain
The Perigord Noir region is ideal for riders of all levels. Families with kids will enjoy the flat terrain along the rivers, and riders with little experience won't find the terrain too difficult, yet experienced cyclists looking for a challenge can always try a route through the gorgeous rolling hills. Near Quercy, riders can expect a few worthwhile climbs. We'd also like to note that the quiet back roads and very polite motorists make Dordogne one of the best locations in the world for a cycling vacation.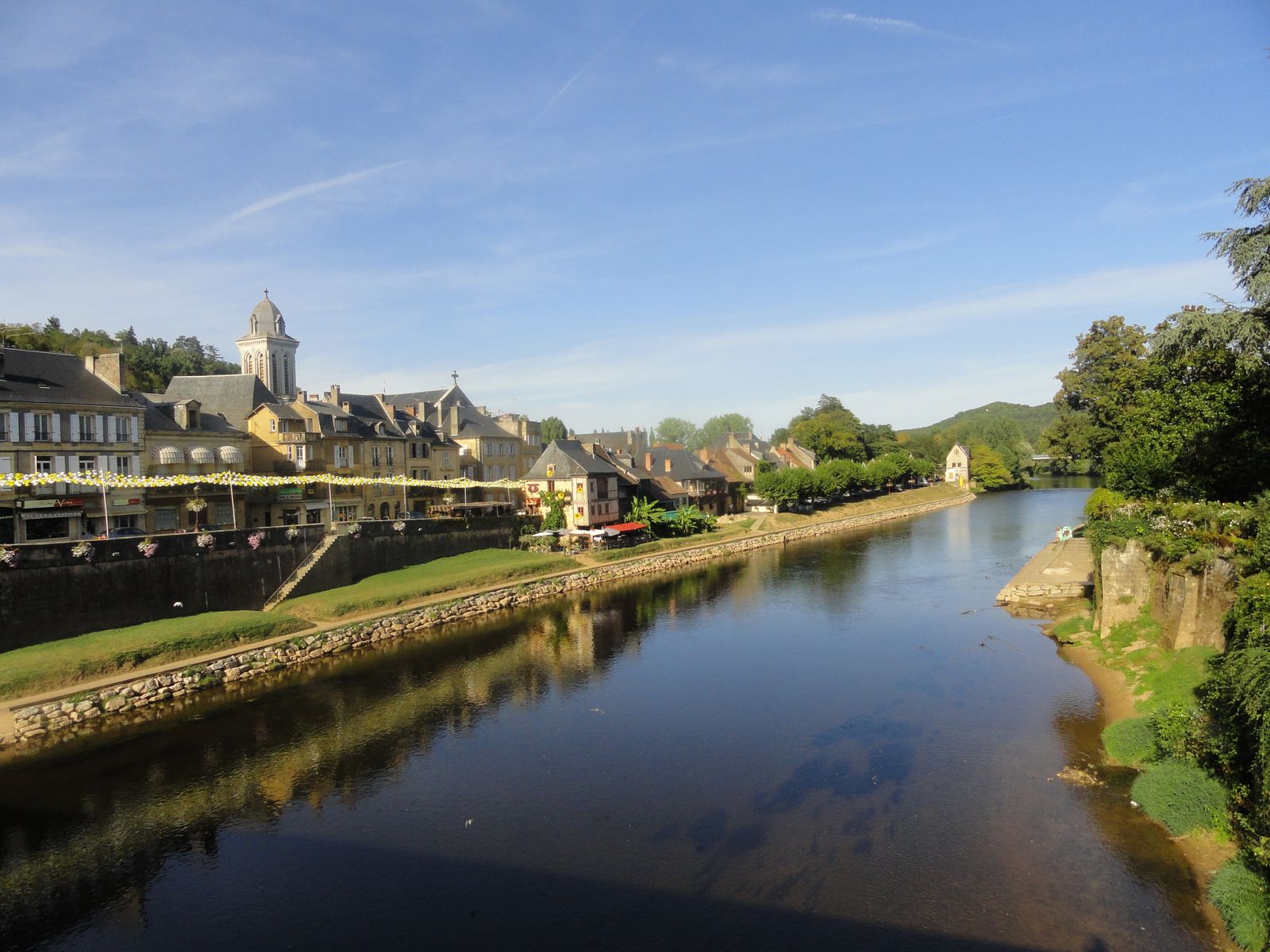 Dordogne Weather and Climate

Aside from the occasional rainy day, Dordogne has perfect cycling weather; the skies are rarely cloudy, and the sun shines throughout the winter. Dordogne summers are warm to hot, with occasional storms and showers, although colder spells can also arrive and last a day or two. Cyclists starting early in the morning will notice cooler morning temperatures. If you visit the Dordogne in the spring or autumn, you'll experience pleasant, sunny days mixed with some periods of heavy rain. Winter might bring about a few cold spells and more frequent rain.


We'd like to point out that it's common for the weather report to be much worse than the actual weather in this region. Forecasts aren't always accurate, and the Dordogne region experiences different weather patterns in different sections; Perigord Noir is in the south-west and is usually warmer and less rainy than the northern part of the region.

Local produce/shopping
Look for souvenirs from artisans' workshops or gift shops near caves and chateaux. Don't forget to pack some authentic foie gras in your checked luggage!
Gastronomy: Food
Dordogne is the land of the duck and goose! Duck in all forms and goose liver pate, known as foie gras, are the local specialties. The region is also known for its walnuts and nut oils, black truffles, black mushrooms (called cepes), and different cheeses (goat's cheese, or cabecous; Bleu de Quercy, Bleu de Causses, and Roquefort).
Gastronomy: Favorite Dordogne Dishes and Products
Of course, any duck or goose product is a favorite, like duck confit. Quercy regional pie, and salad with nut oil dressing are some standard fare of the region. If you're looking to try something new, look for Ballottine de lièvre à la périgourdine (hare stuffed with veal, rabbit, or pork, foie gras and truffles, and flavoured with brandy) or cassoulet périgourdin (a stew of mutton, navy beans, garlic sausage, and goose neck stuffed with truffles and foie gras).
Gastronomy: Wine
The most famous wines in Dordogne are the Bergerac, Côtes de Bergerac, Pécharmant, Rosette, Monbazillac, Saussignac and Montravel. Some websites recommend the dry white Bergerac and the red Cahors as "the best wines". On your cycling tours, you'll pass hundreds of vineyards – many offer free wine tastings!
List of links
www.dordogne-perigord-tourisme.fr
https://uk.france.fr/en/vallee-de-la-dordogne 
List of markets
We've organized some notable markets by type: location, date and time. If you happen to be in the area, stop by to check out the local produce! You never know what you'll find.
Souillac
Friday from 8:00 to 13:00 at Place Doussot (food market)
Wednesday from 17:00 to 20h in July and August (local producer market) near the tourism office
Sarlat
Wednesday and Saturday from 9:00 to 13:00 (food market; on Saturday from 13:00 to 17:00 the market continues with craft, clothes, etc).
The food covered market at Eglise Sainte Marie takes place every day from 8:30 to 13:00 (and all day mid-July to end of August on Thursday, Friday and Saturday).
Les Eyzies
Monday (April-October)
Saint-Geniès
Sunday
Domme
Thursday