Languedoc Regional Information
01-02-2019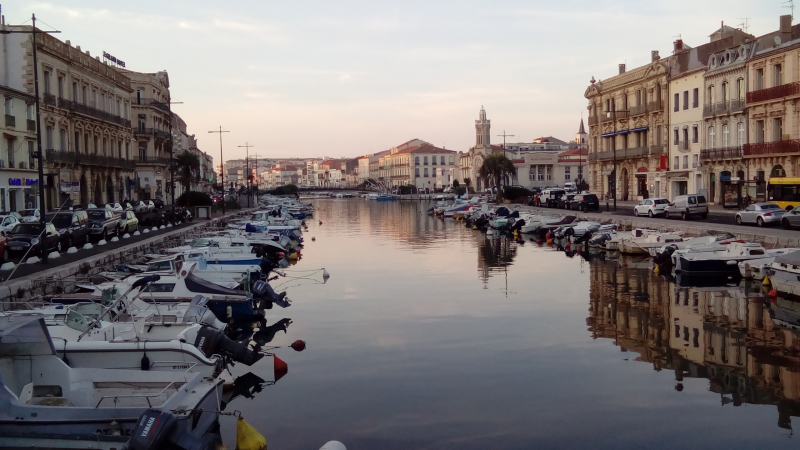 In this article, we cover the "basics" you need to know before traveling/cycling to Languedoc. Among other topics, you'll learn about the various ways to travel to Languedoc, things to see and do, and more… 
For general travel tips to France, we recommend you check:
How to get there: Flights
via Paris
To get to Montpellier or Avignon from overseas, where most of our trips start, you will most probably need to fly into Charles de Gaulle (CDG) or Orly (ORY) in Paris first and then connect to a local flight or the extensive French train system. Charles de Gaulle airport conveniently has its own TGV station. If you are coming from Europe, there are several low-cost airlines such as Ryanair, Easyjet, Flybe and BMIBaby that can be extremely affordable.


Montpellier, where our Canal du Midi trip starts, is very well serviced by national and some international airlines. Depending on where you are flying from you may be able to fly direct to Montpellier or you may need a connecting flight. From Montpellier–Méditerranée Airport (MPL), you can take the shuttle bus (1,60 €) to the town center (your hotel is only a 5-minute walk from there). Or you can take a cab, which will cost approx. 20-25 €.


Avignon
To get to Avignon, from where some of our tours in this region start, make sure you read the following piece:
How to get there: Trains
Europe is known for its excellent train system, and France is particularly known for its high-speed TGV trains. There's more good news: the train system is fairly friendly to bicycle owners.


If you wish to travel by train with your bike to Montpellier, do read the following pieces:

If you fly into Paris CDG airport, you can take a nonstop TGV high-speed train to Montpellier, which will result in about 4 hours of travel time. Alternatively, you can take a nonstop TGV train from Paris' Gare de Lyon station, which takes about 3 hours and a half of travel time. To get to Paris' Gare de Lyon station from CDG or Orly, check out their comprehensive public transport options.


Regardless of your starting point, once you arrive at Montpellier St. Roch railway station you can take a cab directly to your hotel in town (about 12 €) or take the tram, (about 1,70 €; line #1 – blue with white birds), direction 'Odysseum', and get off at the third stop ('Léon Blum' station). Your hotel will then be only a 5 min. walk away.
Car Rental
You may choose to rent a car in France for part of your journey. Dealers can be found at all French airports and at the train station in Montpellier. You can find the best deals by comparing rental companies online: Avis France (www.avis.fr), Europcar (www.europcar.com), Budget (www.budget.com), Hertz France (www.hertz.com), SIXT France (www.sixt.com), and CITER France (www.citer.fr). Note that drivers must be over 21 to rent a car (21-25 year olds may face extra fees) and they must possess a valid driver's license (an international driver's license would help).
 Regional Information



When is best time to travel in Languedoc?
Languedoc doesn't get as busy with tourists as most areas of the Mediterranean so any time of the year is great to visit the area. As the major months for European travel are July and August, along with the beautiful weather and the European school holidays being from June to August, the summer ends up being the busiest period of the year, although it's not overwhelmingly crowded.


What is there to do and see in Languedoc?
Languedoc is a great region to visit because of the wide variety of activities to experience. The area's rich history has resulted in Languedoc being home to many UNESCO World Heritage sites, including the aqueduct of the Pont du Gard, the ancient Roman and Romanesque monuments in the city of Arles, the historic center of Avignon and of course the medival city of Carassonne. Art is a huge aspect of the area's history as well, so make sure to check out a museum or two. World-renowned artists that have worked in the region include Vincent van Gogh, Marc Chagall, Henri Matisse, Pablo Picasso, and Salvador Dali.


As far as local events and festivals go, please refer to the link below. It has compiled the most popular annual events and festivals that take place in Languedoc. It may help you decide a great time to visit! http://www.creme-de-languedoc.com/Languedoc/index.php

To learn about the Canal du Midi bikeways, check the following piece:
Terrain
Languedoc is an amazing part of the country with its unique geography and terrain. To put in perspective, the area has Spain and the Pyrenees mountain range to the south, the Mediterranean Sea to the east, the mountainous Massif Central area to the north and the valley-strewn landscape of Midi Pyrenees to the west. This terrain provides an excellent opportunity for cyclists of all skill levels to enjoy. We offer multiple options in Languedoc for leisurely tours and tours for more avid cyclists, so this region tends to be quite a popular destination for Cyclomundo vacationers.


The Mediterranean part of Languedoc's terrain is quite favorable for winemaking (an essential aspect of Languedoc's culture) and pleasant while cycling across the vineyard's rolling hills. In fact, there are almost 3,000 square kilometers (over 700,000 acres) of vineyards! There's not a single unifying feature that defines the makeup of the Languedoc region which gives this part of France quite a unique personality that you must experience first hand to really understand!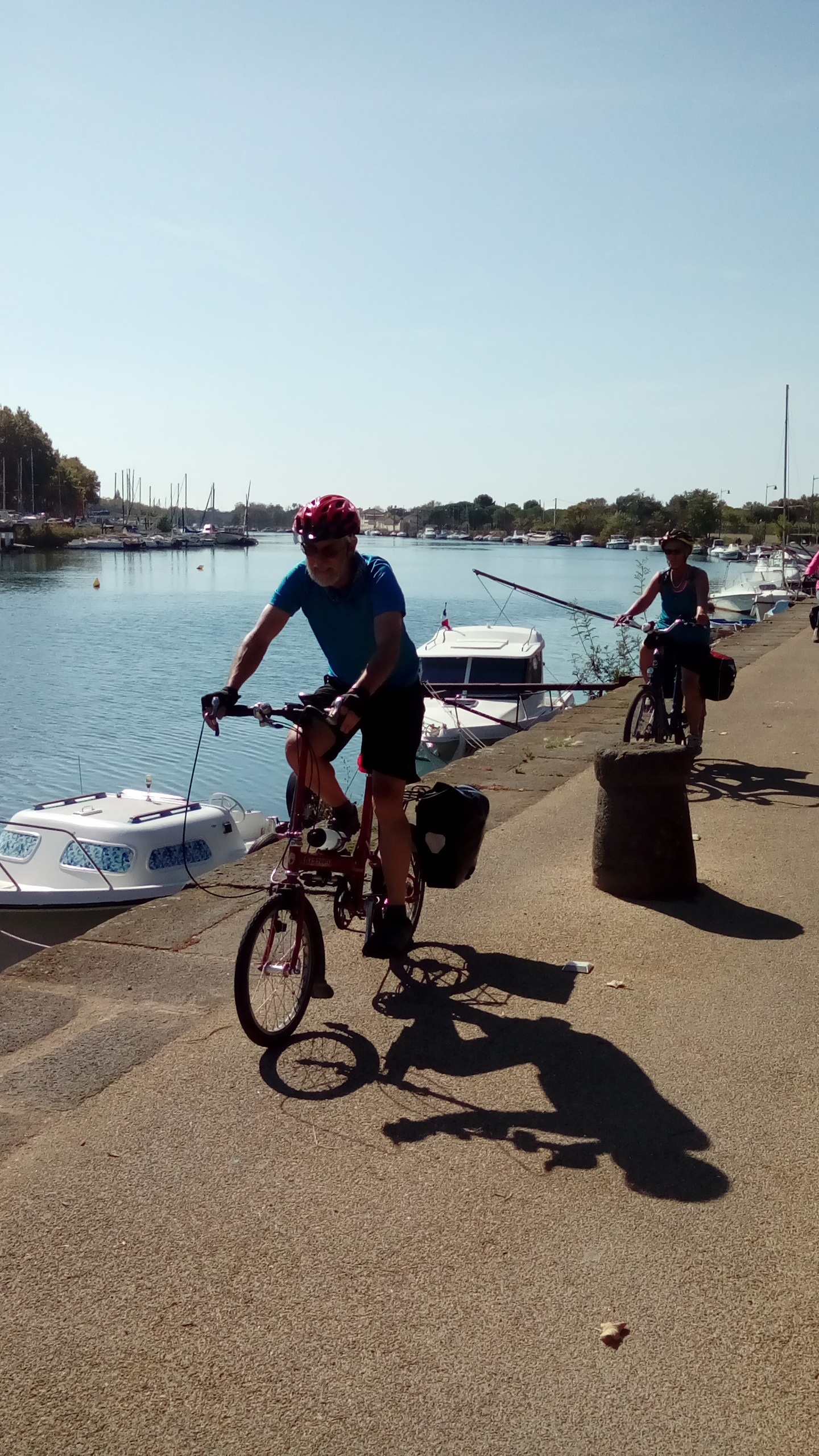 Languedoc Weather and Climate
Languedoc is quite unique due to the variety of climates you can experience. Languedoc experiences a Mediterranean-type climate, but because of the variety of terrain, expect the unexpected when touring the region. Generally, the area receives sunshine around 300 days a year. Along the Mediterranean coastline, the weather is considerably sunnier and warmer than the inland area, and logically the higher altitudes tend to be chillier when you get into the mountains. In winter the land is covered by frost and occasionally it snows, while in summer the temperatures can be the hottest in all of France. Languedoc is also the windiest of all the areas in France and can experience intense rainstorms. As you can see, there's quite a variety of weather you may experience, so keep an eye on the local forecasts prior to your trip and hope for the best!

Local Shopping/Products
Local produce is always quite fresh due to the rural nature of the region. In fact, most of the food you'll find in restaurants is made from local products. As the region is somewhat geographically isolated from the rest of Europe (with its various mountain ranges and the Mediterranean at its borders), Languedoc has been able avoided most processed foods. Fresh, local dishes almost always provide a much more enjoyable eating experience, so, bon appetit!


If you go to the right place, wine shopping can be quite a memorable experience. Instead of the typical trip to the supermarket, visit a local vigneron (wine producer) at his/her vineyard or go to a coopératives vinicoles (wine-producer co-op). At these places you can receive knowledgeable advice, sample various types, and of course, make a purchase.
Gastronomy and Food: Food
Languedoc isn't known for the delicate and trendy cuisine that much of France offers. Due to the more traditionally rural nature of the area, the food tends to be simple, hearty, and farm-oriented.


Restaurants in this region tend to be affordable without sacrificing quality, which is quite favorable (especially when traveling), although restaurants for any budget can be found without a problem. Regional specialties include various herbs, olives, fruits, vegetables and of course amazing seafood along the Mediterranean coast.

Gastronomy and Food: Wine
There's an enormous diversity to the types of wine offered from this region. After all, the terrain is quite varied and there are almost 3,000 square kilometers (over 700,000 acres) of vineyards! One of the top varieties offered from this area of France is that of vins de pays, which is known locally as vins d'Oc.
List of additional links
http://www.the-languedoc-page.com/
http://www.creme-de-languedoc.com/
http://www.discoverfrance.net/France/Provinces/Languedoc.shtml
http://www.languedoc-holiday-guide.com/
List of Markets
We've organized some notable markets by location, date, type and time (when applicable). If you happen to be in the area, stop by and check out the local offerings! You never know what you'll find...
Montpellier
Wednesday: Occur all day long on Place du Nombre d'Or. General produce and goods can be found here.
Tuesday & Saturday: Traditional local produce market at Boulevard des Arceaux, morning.
Carcassonne
Saturday: Place Carnot. Although this market occurs on Tuesday and Thursday, it's definitely best on Saturdays. Not as notable as some other markets in the area but it's worth checking out as several Cyclomundo tours either begin or end in this town.
Pezenas
Saturday: Cours Jean Jaurès. This is widely regarded as the best Saturday market in Languedoc. The entire town gathers to offer fresh produce, clothes, flowers and generally any general product you can think of. Definitely worth checking out if you're in the area on the weekend.
Narbonne
Sunday: This general market strewn along the canal is quite lively from the morning to early
afternoon. Saturday market offers organic produce at Place du Forum.
Nimes, Narbonne and Beziers
Everyday: These three cities have daily indoor food markets which are Languedoc's most highly
respected. You definitely won't be disappointed when picking up picnic supplies from one of these markets!