Provence Regional Information
04-02-2019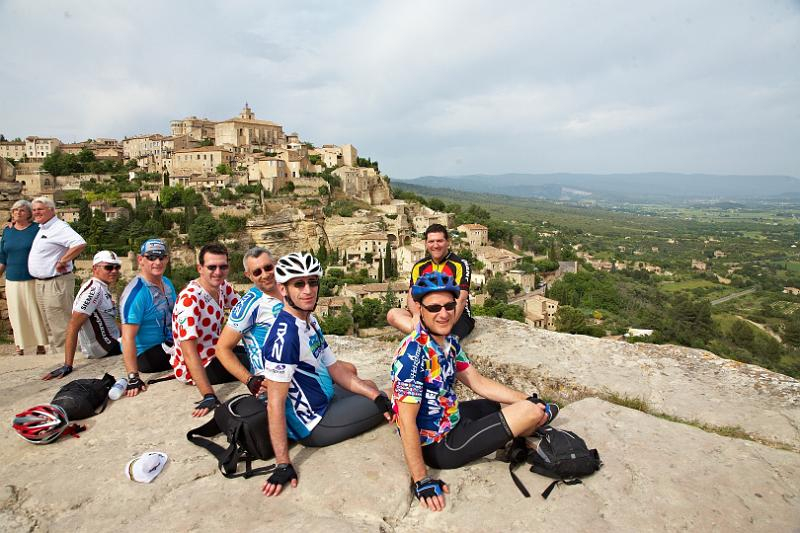 In this article, we cover the "basics" you need to know before traveling/cycling to Provence. Among other topics, you'll learn about the various ways to travel to Provence, things to see and do, and more… 
For general travel tips to France, we recommend you check:
How to get there: Air & Train service to Provence
Whether you arrive by air or by land, Avignon, where most of our trips in Provence start, is easy to get to and is very well serviced by train and by international airlines. To learn more about travel to/from Avignon, do make sure to check the following articles:

If you wish to travel by train with your bike to Avignon, do read the following pieces:
Car Rental
You may choose to rent a car in France for part of your journey. Dealers can be found at all French airports and at the TGV stations in Aix, Avignon, and Marseille. You can find the best deals by comparing rental companies online: Avis France (www.avis.fr), Europcar (www.europcar.com), Budget (www.budget.com), Hertz France (www.hertz.com), SIXT France (www.sixt.com/), and Enterprise France (www.enterprise.fr/en). Note that drivers must be over 21 to rent a car (21-2 5 year olds may face extra fees) and they must possess a valid driver's license. (An international driver's license would help.)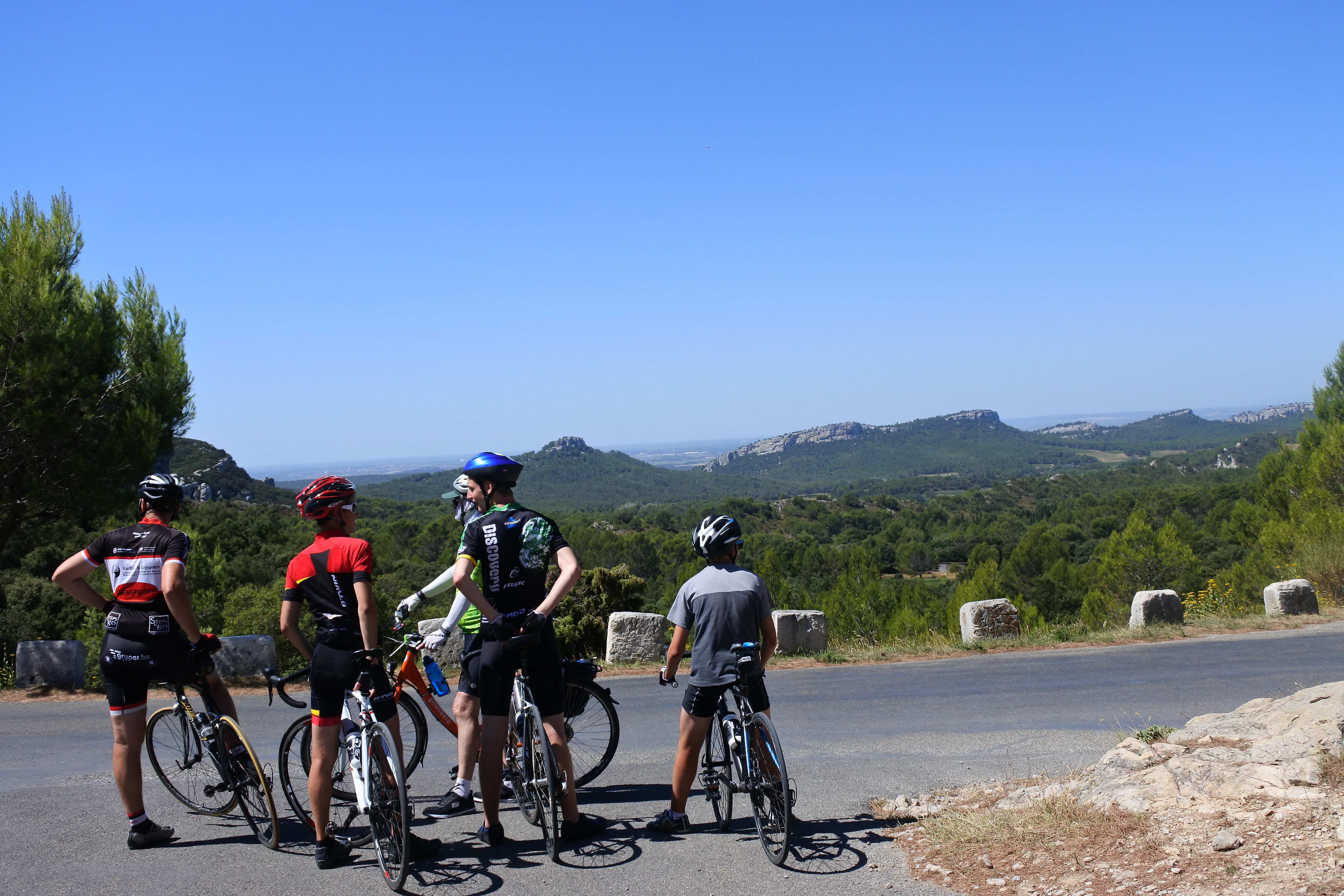 When is the best time to travel to Provence?
This is debatable because Provence is gorgeous all year round! From April through October, Provence is very welcoming to visitors. The extremely warm weather rolls in starting in June, while July and August are very busy tourist months (the Tour de France sweeps through after all). April through June and again from September and October might be the best time for an active cycling vacation under sunny blue skies. 
Provence is still lovely to visit out of season in October through March, but not every store or attraction is open, so plan ahead. If your goal is to see the lavender fields in bloom, try a tour from the end of June to mid-July. It's harvested in July and August, but you might catch some late blooms in September.
What is there to see and do in Provence?
Provence is a naturally beautiful region, with inviting sunflower fields and vineyards, gently sloping hills, interesting rock formations, and of course, the Mediterranean coast. The region is also very historically rich, as it has been inhabited since Roman times (and many remains can be explored, like the Pont du Gard or the arena in Arles). Many of France's "most beautiful villages" in Provence have medieval centers and fortresses with glorious views, which attracted artists like Cezanne and Van Gogh to the region.


Each town has something to offer, whether it is the magnificent Papal Palace in Avignon or a charming market featuring local products. Of course, you will be cycling through Provence, but there are other "active" options to be found, such as hiking, canoeing, tennis, and swimming. Provence has something to offer for everyone, so we suggest you take a look at each tour description to see what attractions are the most appealing to you. Just don't be surprised if they all sound appealing!


You can find some more information about why Provence is a great cycling destination at:
If you are traveling with young kids, learn more about our trip in Provence especially designed for families in the following article:
To learn about the lavender of Provence:

Charming villages and hotels in Provence make perfect romantic destinations:

If you are interested in climbing the Giant of Provence, read more about organizing your trip to the Mont Ventoux: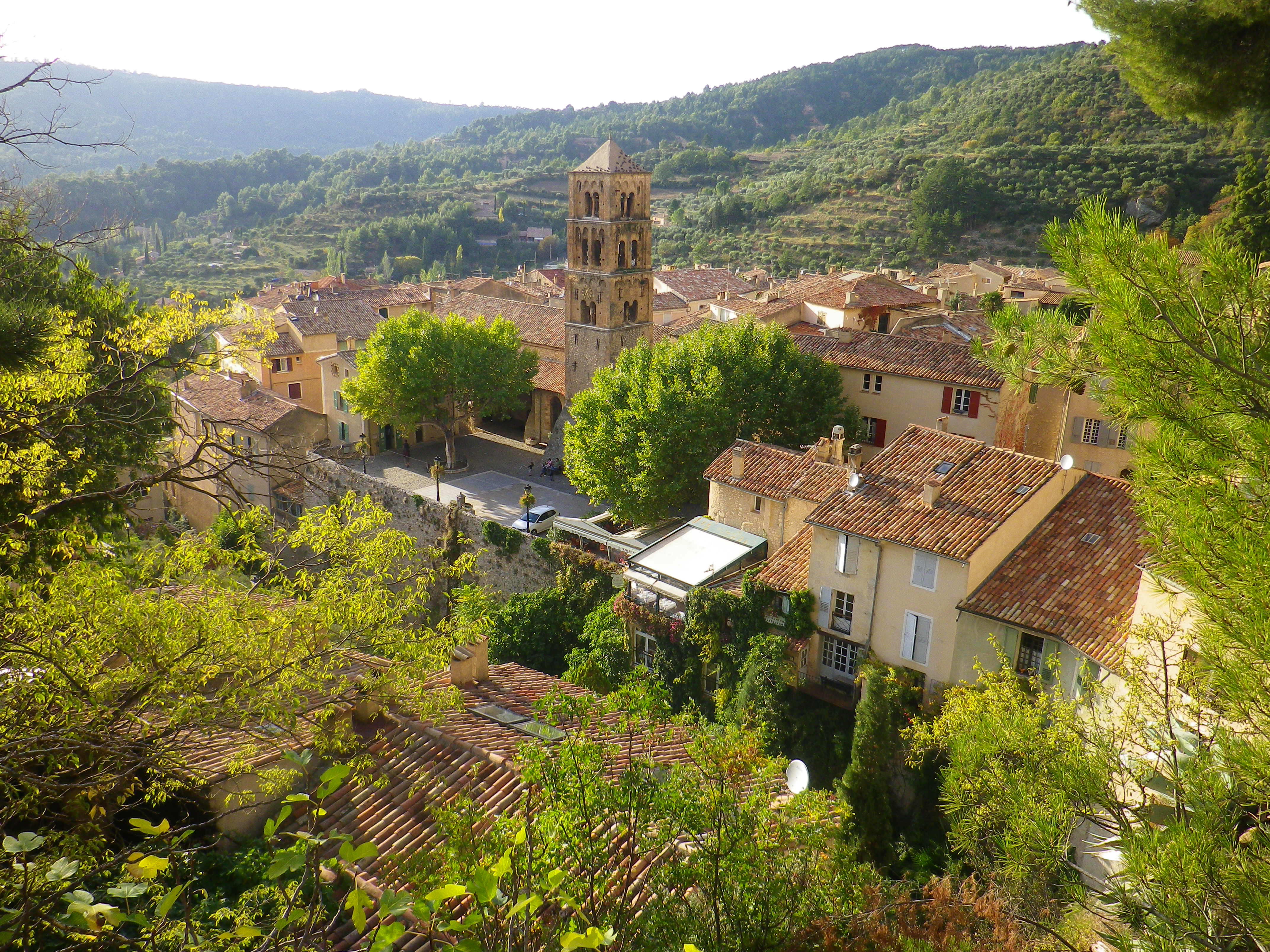 The Terrain
What makes Provence so special is that all the "subregions" of Provence (Luberon, Camargue, Alpilles, Cotes du Rhone) are very different from each other. A mere 30-km ride will take riders to an area dramatically different from the area they started from. Except for a few easy climbs, riding in Camargue and Alpilles is simple, as it takes place on flat terrain. Luberon is a little bit more difficult, but it can be managed by active people who exercise but do not necessarily bike on a regular basis. The Cotes du Rhone area includes the Dentelles de Montmirail and Mont-Ventoux, and itineraries there can go from moderate to very challenging. Provence as a whole has an unmatched network of quiet roads that are perfect to riders of all levels and abilities.
Provence Weather and Climate
Provence has a Mediterranean climate with long, hot summers and mild winters. Temperatures along the coast tend to be slightly higher and swimming in the Mediterranean can be enjoyed as late as September/October. Most rainfall occurs in spring (April to May). Provence is renowned for the presence of the Mistral Wind, a cold, dry northwesterly wind that funnels down the Rhone Valley, often reaching 60 miles per hour (100km/hr), and is at its strongest and most frequent during winter and spring.

Local produce/shopping
Be on the lookout for Faience pottery, lavender products, olive oil, spices, soap, Provencal fabrics, wine, truffles, mushrooms, and Christmas crèches.
Gastronomy: Food
There's a huge Mediterranean influence on the cuisine in Provence! Chefs use lots of oils, spices, and "herbes de provence" in their plates. On the other hand, compared to other regions of France, you'll find very few dairy products outside of goat cheese.
Gastronomy: Favorite Provencale Products and Dishes
Regional delights include ratatouille (a traditional stewed vegetable dish), bouillabaisse (a fish stew), aioli spreads (Mediterranean sauce of garlic and olive oil), tapenade (pureed olives and capers), anchoiade (an anchovy and olive oil sauce paired with fresh veggies), and daube Provencale (a beef and wine stew). Go-to ingredients are tomatoes, lamb, apricots, and fish.
Gastronomy: Wine
Eighty percent of wines made in Provence are roses, and Provence produces over half of France's roses. Some popular appellations (geographic regions of grapes) are Cotes de Provence, Bandol, Bellet, and Cassis, which makes red, white, and rose wines. Famous reds include the Cotes du Rhone – Chateauneuf du Pape, Cinsault, Mourvedre, Grenache, Tibouren, Syrah, and Cabernet Sauvignon. Famous whites are Clairette, Ugni-Blanc, Rolle, and Semillon. The most famous rose is the Tavel.
List of Links
www.provenceweb.fr/e/provpil.htm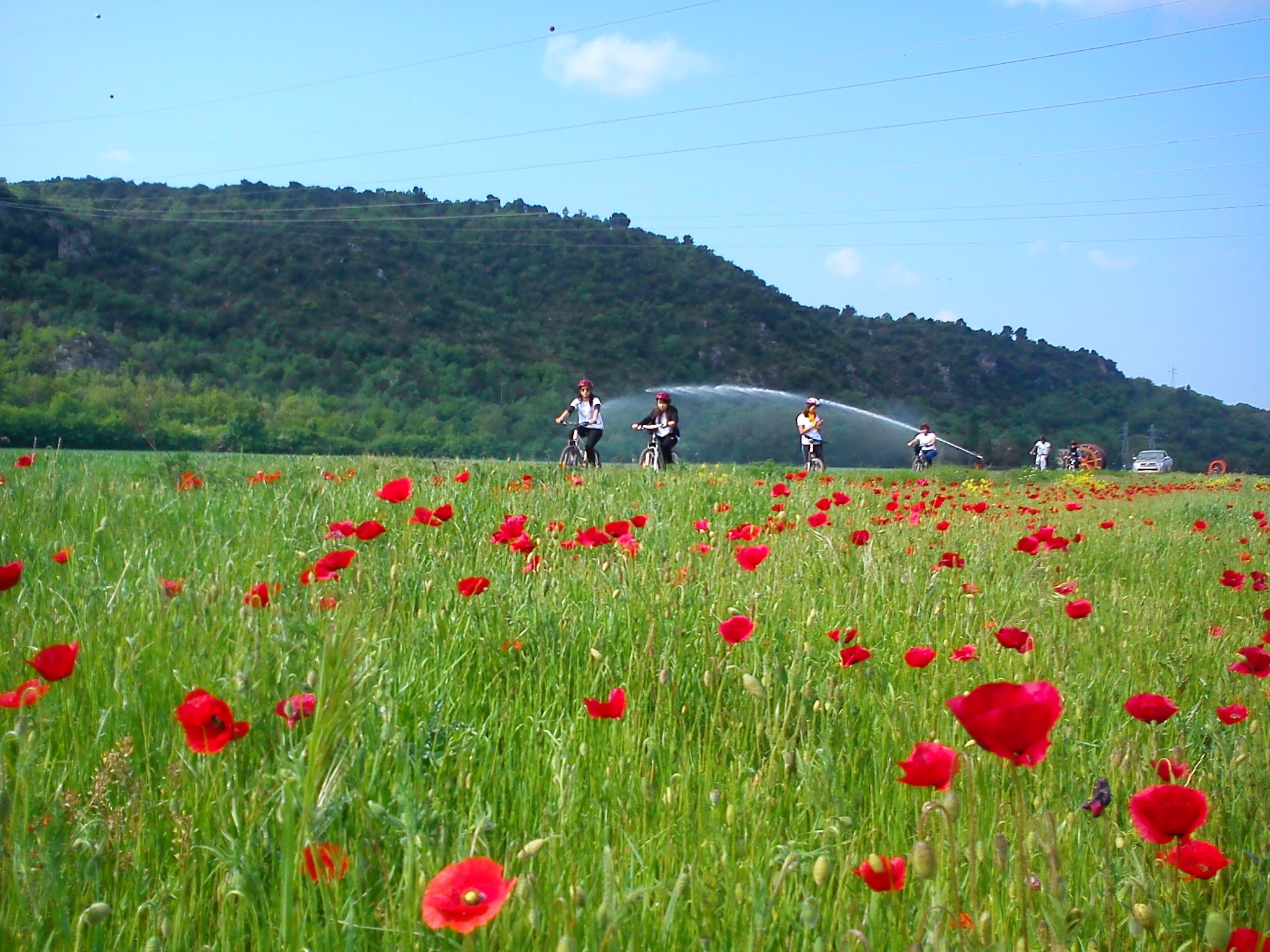 List of Markets
We've organized some notable markets by type: location, date and time. If you happen to be in the area, stop by to check out the local produce! You never know what you'll find.


Avignon
Flowers: Place des Carmes, Saturday morning
Flea market: Place des Carmes, Sunday morning
Local produce:
Aix
Grand marché (local produce): Town center (Cours Mirabeau, Place Général de Gaulle, Av. Bonaparte, Place Jeanne d'Arc, Place Ferréol & Cours Sextius), Tues, Thurs, and Saturday
Flea Market and antiques: Place des Combattants d'Afrique du Nord & Av. Victor Hugo, Tuesday, Thursday, and Saturday morning
Local produce: Place Richelme, every day
Flowers : Place de l'Hôtel de Ville, every day (except the 1st Sunday of the month)
Arles
Local produce: Boulevard Emile Combes, Wednesday morning
Local produce: Boulevard des Lices & Boulevard Georges-Clemenceau, Saturday morning (one of the most beautiful and largest markets of Provence).
Bedoin
Market: On Mondays in the center of town
Cassis
Local produce: Parking du marché, Wednesday and Friday
Fish: Quais du port, Monday through Friday morning
Chateauneuf-du-Pape
Medieval market ("Fête de la Véraison"): 1st weekend of August
Local produce: Place de la Bascule, Friday
Eygalieres
Local produce: Place de la Mairie, Friday
Fontvieille
Local produce: Allée des Pins, Monday, Friday
Graveson
Local produce: Town center, Friday
Farmer's Market: Place du Marche, Friday 4-7:30 PM (www.lemarchepaysan.com)
Isle sur la Sorgue
Local produce: Sunday and Thursday
Marché Flottant: First Sunday of August
These two markets are "Marché d'exception." It means they were selected by the National Council of Culinary Arts among a 100 others all over France for the quality of their products and their atmosphere.
Maussane-les-Alpilles
Market: Cours Julien, Thursday
Orange
Market: Thursday morning in the center or town
Roussillon
Market: Place du Pasquier, Thursday morning
Saint-Remy de Provence
Local produce (Grand Marché): Place de la Mairie & Place de la République, Wednesday
Night market (Marché Nocturne des Créateurs): Place de la Mairie & Place de la République, Tuesday from 19:00 to midnight in July and August