Choosing A Family Friendly Bike Tour
26-07-2016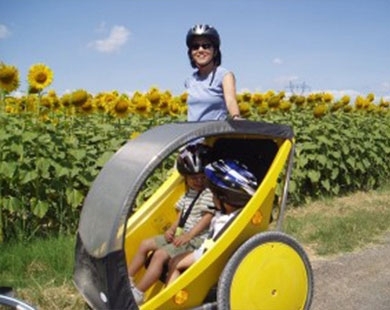 So you've been dreaming of the perfect cycling tour for you and your family? As you may know, cycling tours are a great way for families to bond and explore new countries or regions. With the ever-changing scenery and ample chances to get off your bikes and explore, a cycling vacation is perfect for families with children of all ages. We invite you to check out our blog post about cycling with families to learn a little more about the factors to consider when planning a family bike trip. Once you've done this, let's talk tours! We offer a variety of tours that are sure to make for a memorable experience for children and adults alike. Please read the following for a short description of our family-friendly tours and why children of all ages will enjoy them.
Provence with Youngsters
While "Provence with Youngsters" has been specifically designed for families with young children, it's really perfect for riders of all ages. With short daily distances along a route consisting of mainly flat, quiet roads, you will have plenty of time to stop when you want– whether it's to visit the merry-go-round in Place de l'Horloge, to see the medieval castle in Tarascon, or to take a break on the "little train" in Arles! So grab some snacks, visit a local artisan's workshop, explore the local market, and enjoy a bit of history. The loop days can be spent relaxing off-bike if you so choose!


Interested in this area? Check out our blog post on getting to Avignon, where this tour starts. Want more information on this tour itinerary? Contact us!
Catalonia Railways, Bikeways, and Greenways
Our "Railways, Bikeways, and Greenways" tour in Catalonia is well suited for families with young children, or anyone seeking a leisurely ride through Catalonia! This tour makes the most of flat, traffic-free pathways in the region, to create a relaxing and safe tour through one of the most culturally fascinating and naturally stunning parts of the region. Cycling through the Catalonian countryside, you can stop in tiny historic villages like Anglés and La Cellera de Ter, and discover the incredible heritage of the area. From the heights of the Pyrenees to the Mediterranean coast, cycling the bike paths around Girona is the ideal way to discover this gorgeous region at a fun and easy pace.


Interested in this area? Check out our blog post on getting to Catalonia.
Perigord and Quercy for Families
While this tour has been specifically designed for families, it's really perfect for all riders seeking a leisurely tour. This tour starts in Sarlat where you'll stay for three nights before moving on to Les Eyzies where you'll stay for the remaining three nights. There are a variety of route options, ranging from 25 to 50 km (16 to 38 miles), and of course, you can choose to rest and relax in town on any of these loop days. This tour lets you fully explore these towns and gives you plenty of time to stop wherever you want- whether that's the scenic Dordogne river, historic castles, or Neolithic cave paintings.


Interested in this area? Check out our blog post on getting to Dordogne.
The Veneto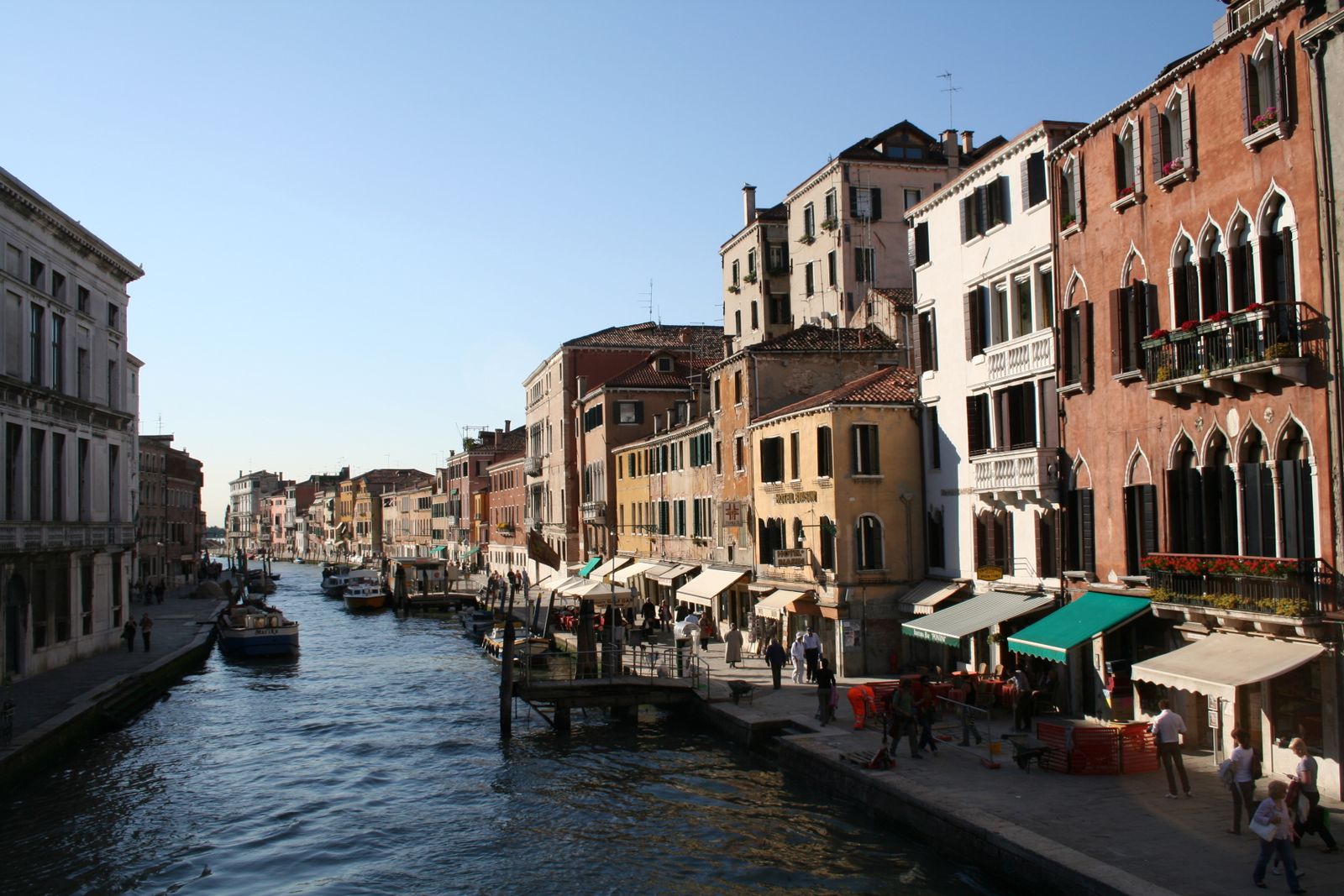 Our 1-2 dot tours in the Veneto include visits to Venice, Verona, and Vicenza, all of which are designated World Heritage Sites, meaning you and your family will literally be cycling through history (not to mention devouring the delicious local Italian cuisine!) This beautiful region of Italy offers spectacular biking on a network of flat and defined bike paths. Make sure to leave time to explore the famous floating city of Venice, where you can relax and catch the sights in a gondola–while somebody else does the work!


Interested in this area? Check out our blog post on getting to the Veneto.
The French Alps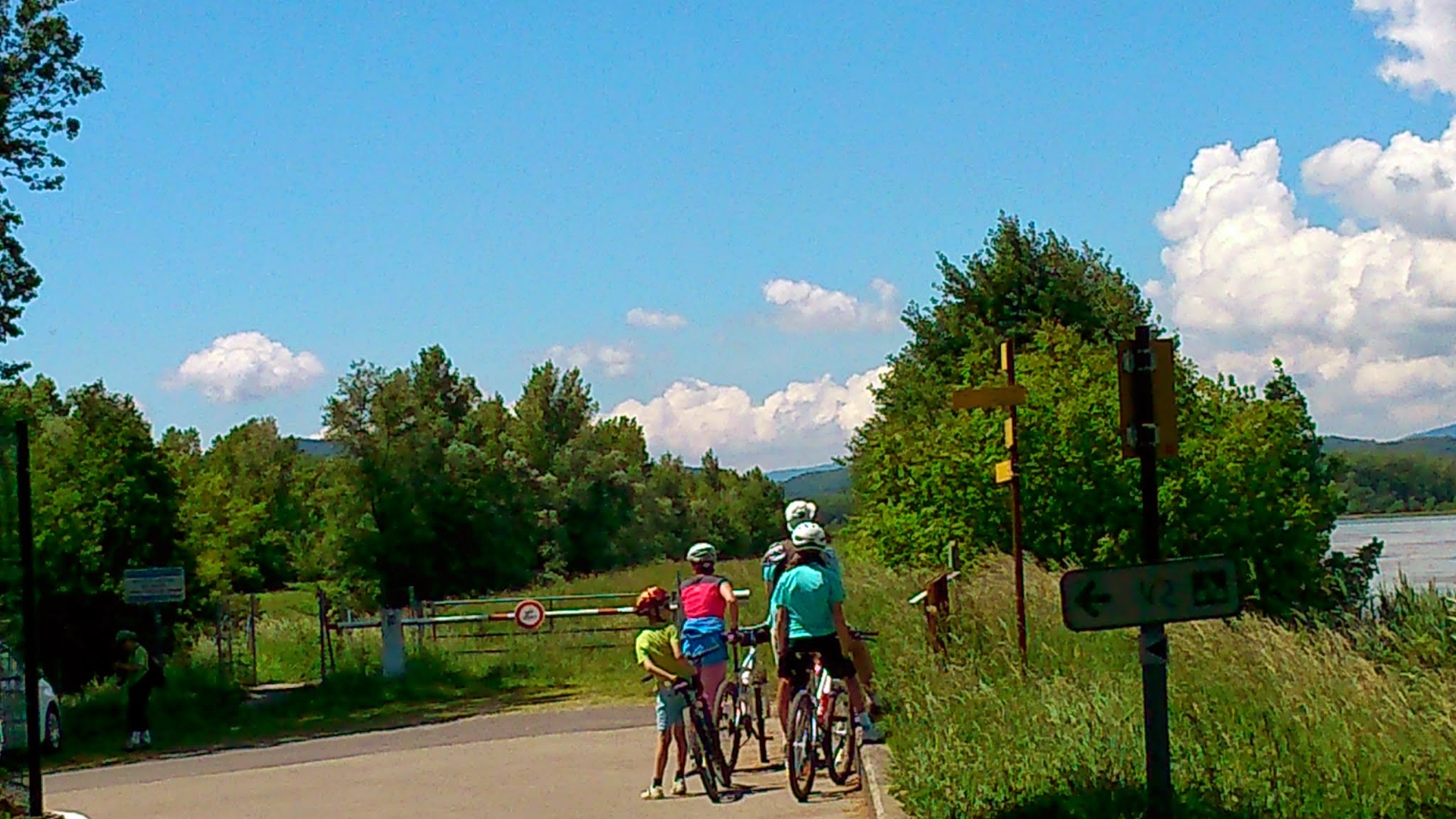 While you may associate cycling in the French Alps with leg burning climbs, think again! For those of you whose children are already strong cyclists, we recommend our Via Rhôna tour along the–you guessed it–ViaRhôna. An ambitious project that will eventually span over 800 km (500 miles), the bike path allows for incredible cycling from Lake Geneva to (eventually) the Mediterranean! 

Along the way, you'll be introduced to the magical towns of Pérouges, Chanaz, and Seyssel: with their cobblestone streets and 15th and 16th-century houses, your children (and you!) will truly feel as though they're living in the time of knights and troubadours. The tour finishes in the gastronomic city of Lyon, where everyone is sure to go to sleep with a full belly.


Interested in this area? Check out our blog post on getting to Geneva and the French Alps.
The Loire Valley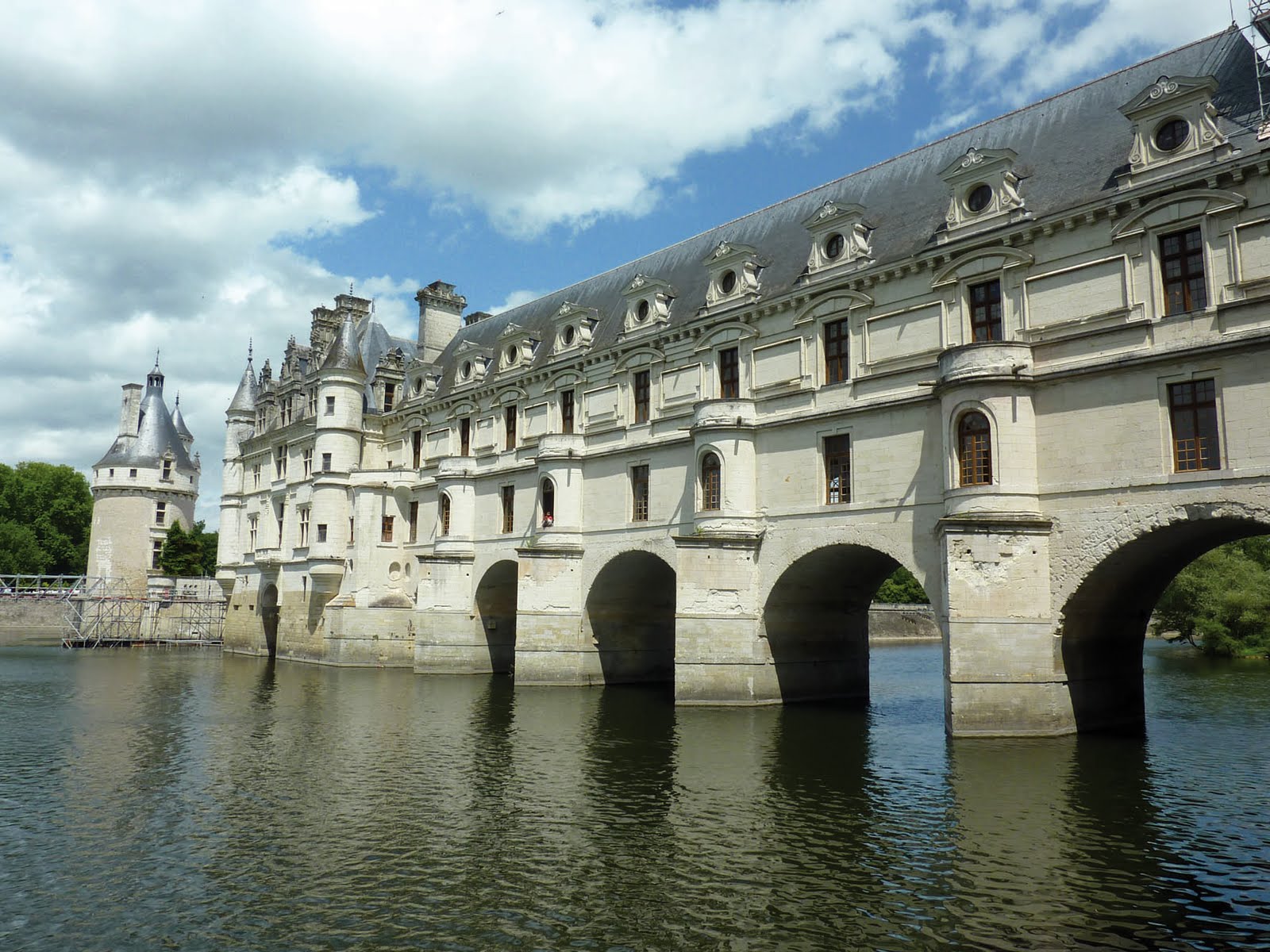 Do you and your family love fairytales? If so, our Loire Valley tours will provide the most magical of backdrops for your cycling holiday. You are sure to marvel at the spectacular "chateaux", which include Chambord, Chenonceau, and Ussé (the inspiration for Sleeping Beauty's castle!) Culinary treats of the region like goat's cheese and Tarte Tatin can't be ignored either. All of our tours in this region take advantage of the "Loire à Vélo" bike path, an 800 km (500 miles) route that follows the Loire River from the center of France all the way to where the river meets the Atlantic Ocean. This enchanting region will have you wishing upon a star for your cycling trip to never end…


Interested in this area? Check out our blog post on getting to the Loire Valley.
Alsace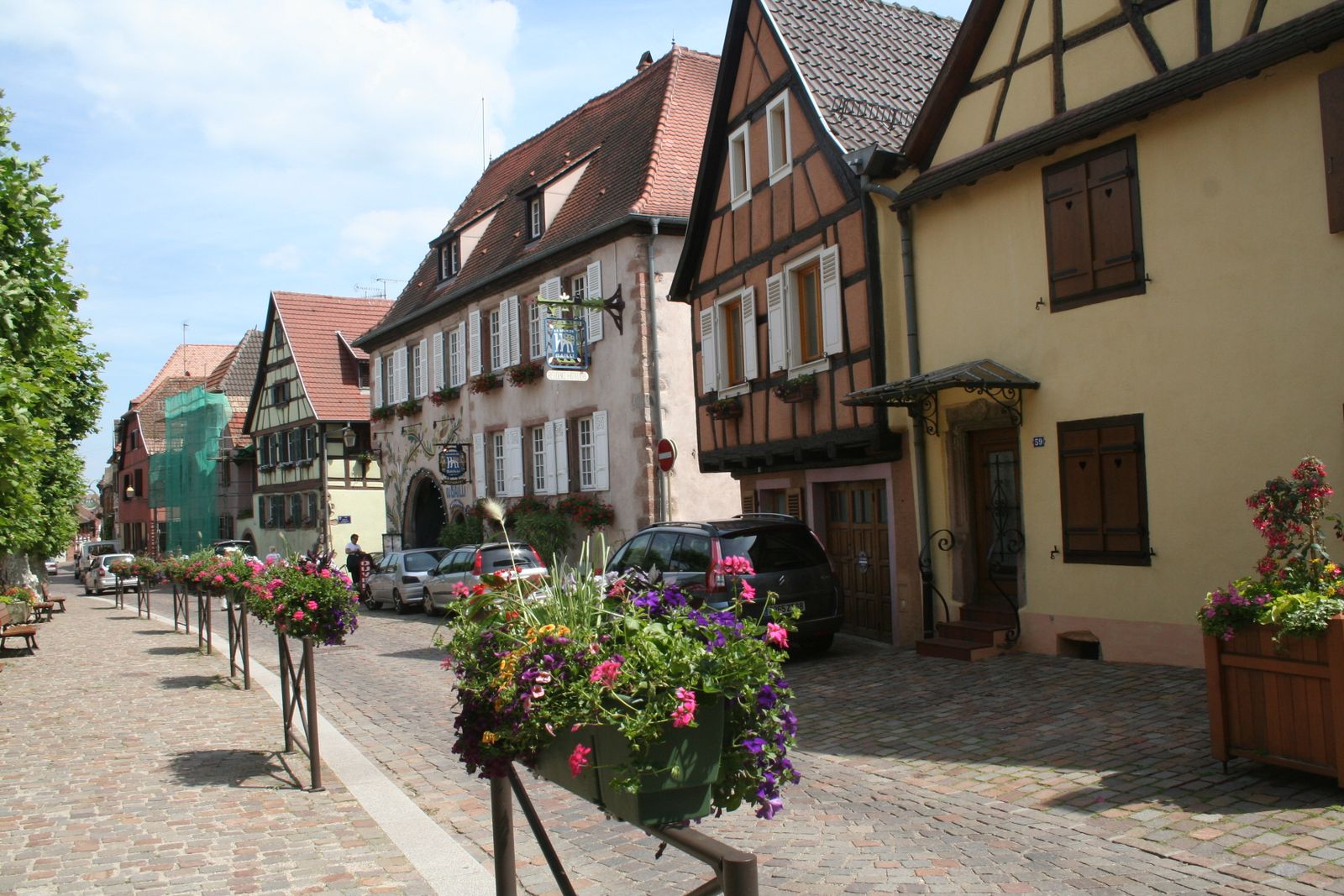 With over an astounding 4,000km (2,485 miles) of bike paths, our tours in Alsace are in France's most bike-friendly region. A fascinating mixture of French and German culture, Alsace is full of beautiful scenery and various culinary delights. You and your children can enjoy looking for the famous Alsatian storks that nest on top of various homes and buildings in Alsace– over 50 have made their homes in Strasbourg alone! While you travel from town to town, don't hesitate to stop and smell the flowers (literally!), as Alsace is well known for its beautiful window boxes.

Interested in this area? Check out our blog post on getting to Alsace.


Summary
If you are having trouble deciding which tour is the right fit for your family, you may wish to consult our chart which is sorted by daily mileage (we've included a few other regions where we have tours suitable for older children):


Still not sure?
Feel free to email us with any questions and we'll help you choose the ideal trip for your family. We've ridden these routes and are happy to use our first-hand knowledge to provide you and your family with a fun and exciting vacation!