Understanding Self-Guided Bicycle Tours
01-12-2015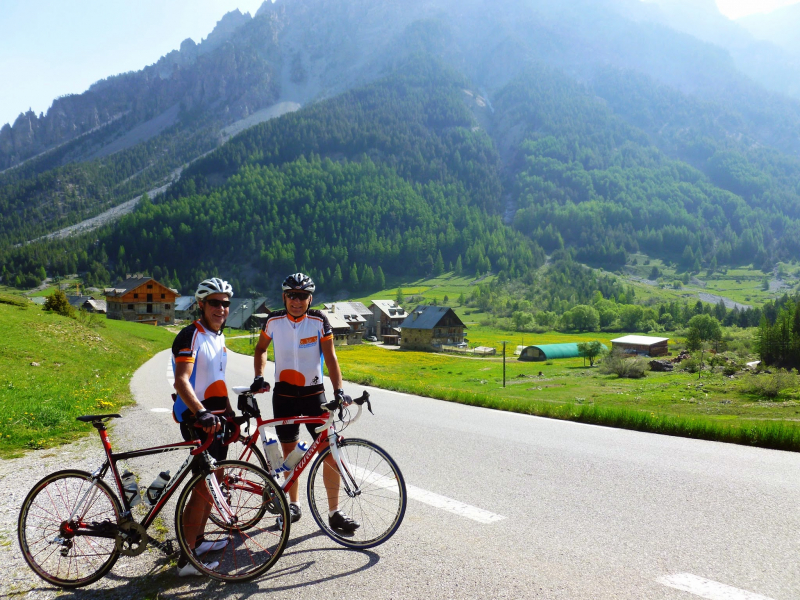 Self-guided tours are independent expeditions, ranging from a day's journey to a whole week's travel, created with planned itineraries and accommodations. It is a new form of traveling where you can freely choose your own daily adventures. You get to ultimately decide which possible bike route to take, and enjoy each location at your own pace. You can choose to travel with your friends, or alone with your bike as your main companion. Since you will have no personal guide to direct you where to go, it is necessary that you are familiar with reading maps, GPS, and other provided navigation equipment.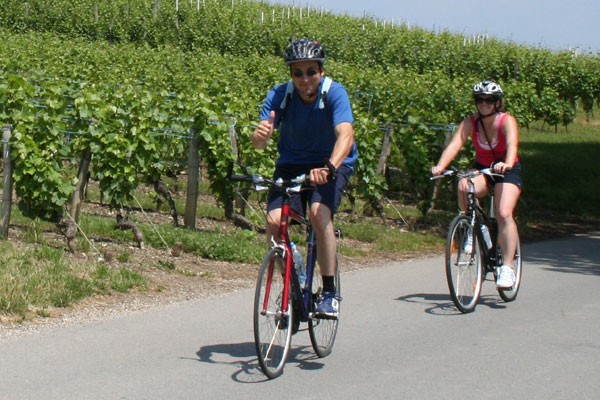 Doing self-guided bicycle tours is a fun way to experience France, Spain, Italy and Switzerland in a whole new light. You get to experience bustling urban areas, as well as the quaint and hidden villages off the beaten path. Ride through serene, forested spots and climb elevations with challenging roads; this form of traveling is perfect for curious, open-minded adventurers and nature lovers.


KNOW WHAT IS REQUIRED OF YOU
Autonomous, self-guided tours are not all about fun—it also allows you to learn a bit more about yourself. Other than introspective moments as you glide along verdant natural landscapes, you will also face different challenges which push your abilities to a higher level.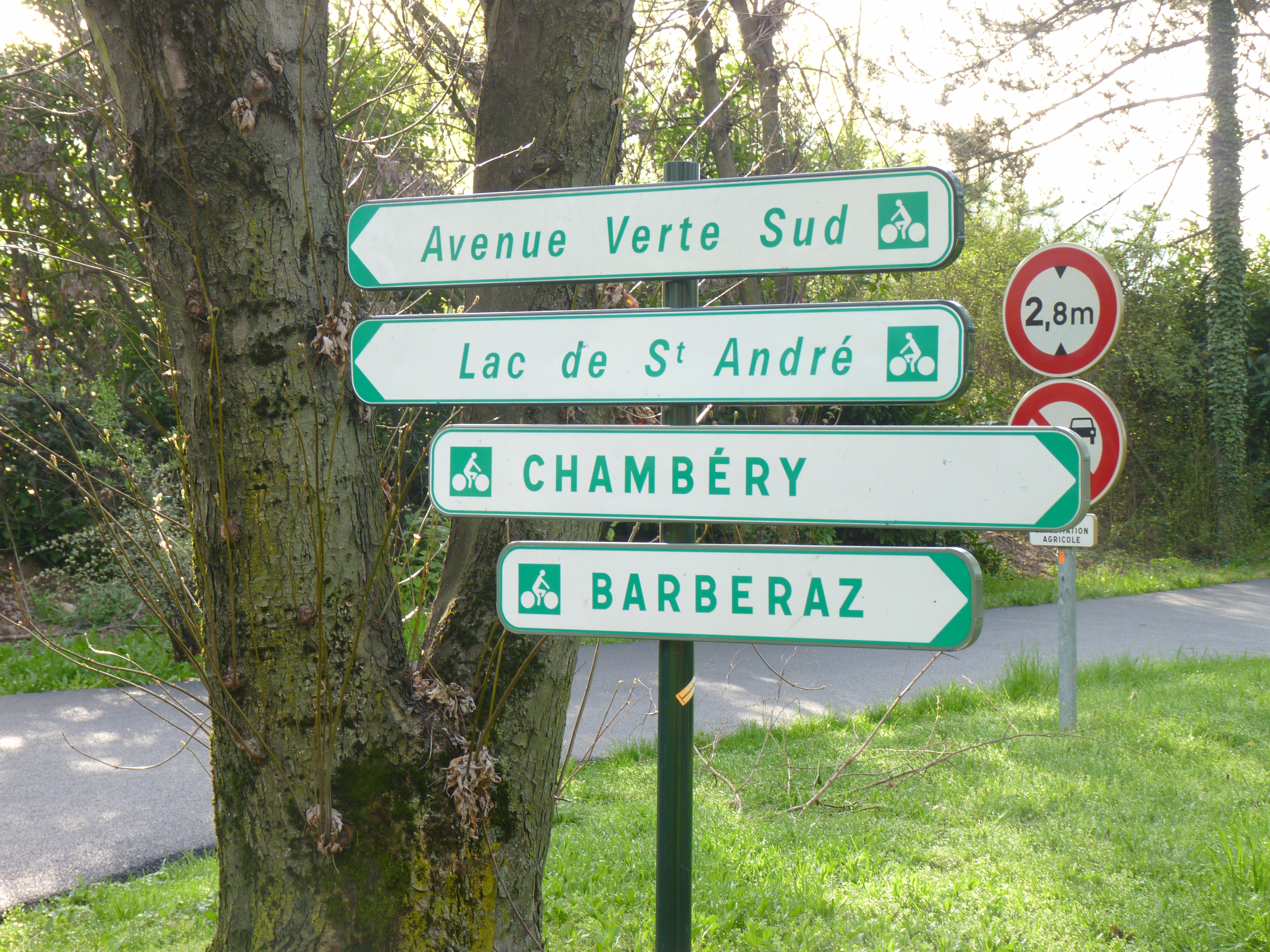 Navigation. Unless you request otherwise, our self-guided bicycle tours are launched with a briefing by our local guide. You will be given an overview of your itineraries—including directions and safety instructions— but getting there will be completely up to you. It is important that you know how to use maps, as GPS devices are not available for all tours. Additionally, while a GPS is an excellent navigating device, some areas have weak satellite signals and may require you to use traditional navigational methods.
Bike maintenance. Whether you are renting a bike or have brought your own, being familiar with bike maintenance is a must. While we make sure that your bike is in excellent condition before you set off, there are instances where you might be required to fix your vehicle. Whether you need to fix a flat or put a chain back on, a basic knowledge base of bike mechanics can help you get back on the road quickly and proceed on your way with confidence. In the rare case that your bike gets irreparable, you can ask us to replace the bike, find you the nearest bicycle shop, or coordinate a taxi to bring you to your next hotel.
Communication. Knowing a bit of the local language can help you go through your journey more amicably. Approach locals with a friendly attitude and use your basic French (or Italian or Spanish!) book to help you communicate. The proper use of hand gestures can be greatly helpful. Enjoy your journey, make friends, and get through language barriers by understanding some key phrases in the local dialects.
Preparedness with the unfamiliar. The real fun in self-guided tours is that there are always surprises. Routes range from a busy metropolis to a little wine village nestled in the countryside. Savor each moment, dig into each offered plate, and accept every experience with openness. In the events that you took a wrong turn, or have experienced damage in your bike, don't panic! Take your time to organize everything, and know that you can always call Cyclomundo whenever you find the situation too much for you to handle.
WHAT CYCLOMUNDO CAN DO FOR YOU
You may be heading out on your own during your trip, but you can rest assured that Cyclomundo has your back, wherever you are. Our services are created to make your self-guided journey go as smoothly and as conveniently as possible. We take care of everything: from your daily accommodation (breakfast included and in some avenues, even lunches, and dinners!), indicated maps and local information, luggage transfers, and in most cases GPS. Each tour is unique on its own, but we strive to be as comprehensive in our service as possible to cater all of your needs, so you can enjoy your trip without a fuss.


Tailored itineraries. Most of our standard self-guided tours can be modified to suit your pace and thirst for adventure. Whether you're into extreme biking or interested in more pleasurable traveling, we can often recommend supplementary rides or the best places to spend an extra day exploring. We do our best to accommodate your schedule and preferences, though in cases where trips run on specific dates only, logistical constraints mean extra days can't be added during the trip, though they can be arranged for prior or following the tour. Note that these restrictions apply only to individual travelers (most of our tours can be modified for groups of 6 or more riders.)
Perfect for bikers of all numbers. It doesn't matter whether you choose to go alone or in a group; Cyclomundo is all about biking, and we accommodate each enthusiast with great pride, helping you enjoy your authentic European adventure.
Accommodations for all budgets. With our network of service providers, we bring you a variety of hospitality choices that will suit your needs. Go for a 4-star hotel or a quiet village inn; you can count on us to discover exclusive stay-in picks offering quiet spaces with full amenities.
Food for all. Local cuisines have always been the special highlight of each trip, and we want you to enjoy the best with our range of gourmet destinations. We'll lead you to the best high-end cuisine restaurants, wineries and street food spots, to give you a healthy helping of the native dishes.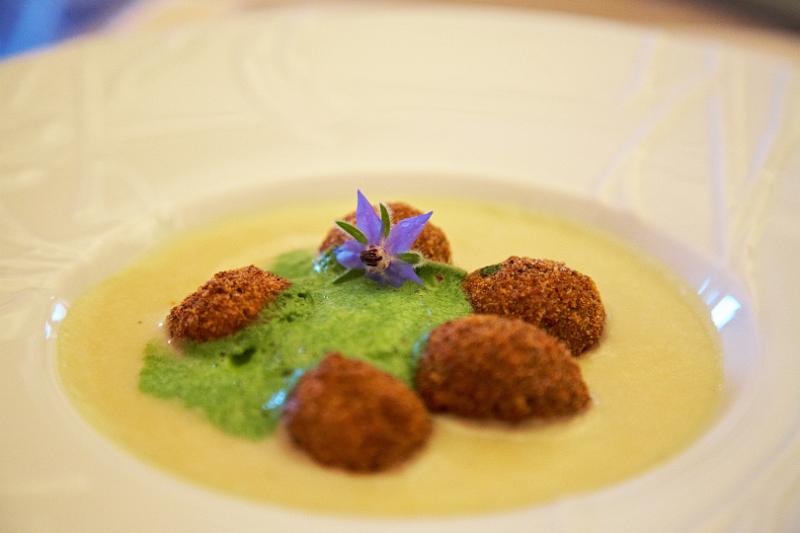 Luggage transfers included. Bike around without worrying about your bulky suitcases. Leave your luggage at the hotel reception by 9:30 AM, and we'll deliver it to your next accommodation before 5:00 PM.
Logistics support. We offer all-around support for th duration of your trip. In case of bad weather, depending on our logistics, you can take advantage of our luggage transfer shuttle for free, or else, you can hire a taxi or take the train to your next destination.
A self-guided tour, in itself, is a less-expensive way to travel around the country. The best part: you get to proceed at your own liberty. Imagine the possibilities of uncovering off-beaten paths, picturesque landscapes, and friendly locals. Tour around while making great memories in a nature-inspired trip along with your companions!
RESOURCES