Organize A Trip To Alpe D'Huez
19-02-2019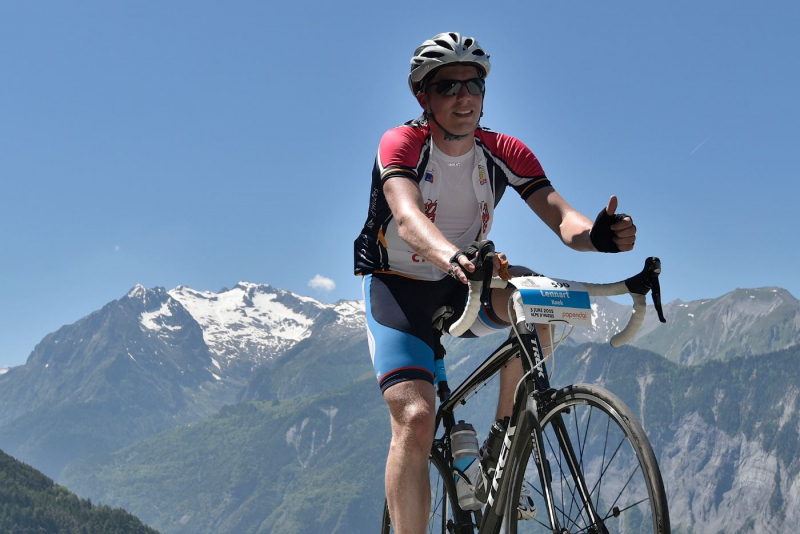 Based in the French Alps ourselves, we at Cyclomundo are the experts on cycling in the French Alps, and we of course encourage you to consider using one of our tours, like Geneva to Alpe d'Huez, Mont Ventoux to Alpe d'Huez, or Mythic Climbs on select dates. You can even join us for La Marmotte — we're an official tour operator for this favorite gran fondo — and give Alpe d'Huez a shot.
However, not all riders have time to do a full tour with us. For you, we've outlined the important information you'll need to take on Alpe d'Huez on your own.
Why Cycle Alpe d'Huez?
L'Alpe d'Huez is a mountaintop resort town in the French Alps to the southeast of Grenoble. Alpe d'Huez is crowded with skiers during the winter, but when the snow melts (or even if it doesn't…), it becomes a mecca for cyclists. In fact, since 1952, the summit has been featured as a Tour de France stage finish over 25 times — and riders had to climb it twice in 2013 (only one finish, thank goodness!).
What makes Alpe d'Huez so significant is the 21 hairpin bends in the road leading up to the summit. Each is named after Tour de France stage winners (sometimes two per turn). From Le Bourg d'Oisans at the base of the mountain, cyclists must climb 13.8 km (8.6 mi) to the summit at 1,860 m (6,102 ft) — all at a gradient of about 8% (and sometimes as much as 14%).
When it's not crowded with Tour de France riders or spectators, cyclists from around the globe trek to Alpe d'Huez to make the climb themselves. The local tourism office organizes a timed trial every Wednesday morning. You can join hundreds of other cyclists for that, or you may climb the 21 bends yourself on any day you choose. You can even forego the traditional route and try different rides in the area.
The official Tour de France finish line is located by the gondola station on Avenue du Rif Nel, which is 2 km further than where most riders stop (by the tourist office). The route is marked with a wooden sign.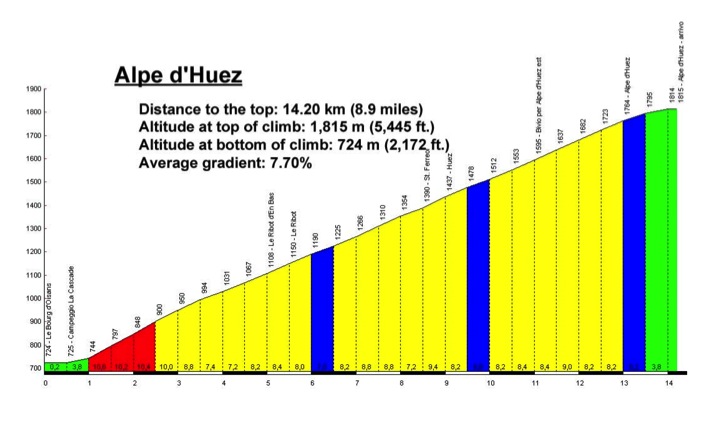 Profile of Alpe d'Huez
How to get to Alpe d'Huez
In a previous blog post, we stated that the closest gateway to Alpe d'Huez is Grenoble. If you're already in Europe, you'll find that many low-cost carriers fly to Grenoble. If you're coming from further afield, you might find it more economical to fly into Lyon or Paris and take the train to Grenoble. (You can also fly into Geneva, Switzerland, and follow the reverse steps in our blog post.)
From Grenoble, you have four options to get to Alpe d'Huez:
Rent a car and drive there yourself — the journey is approximately 64 km (40 miles) and lasts about 1 hour and 15 minutes.
Take a taxi from the airport or train station, for about 1:15 hours. (We recommend Taxi de la Meije, +33 6 72 67 69 33.) The daytime, weekday rate is approximately 150 euros.
Take BlaBlaCar, a transport service that charges approximately 5 euros for Grenoble to Alpe d'Huez.
Take a bus from Grenoble's Gare Routière, which is right next to the train station. You have two options; both journeys last about 1:45 to 2:15.
Line 3020, which runs directly to "Station l'Alpe d'Huez," only runs from Grenoble on Saturdays. The buses leave at 11:30 AM, 4:00 PM, and 7:00 PM. Tickets cost between 10 to 15 euros. Returns to Grenoble from Alpe d'Huez only run on Saturdays as well.
Line 3000 runs every day of the week, but you'll need to change to Line 3020 at the tourist office in Bourg d'Oisans, which is the town at the base of the mountain road leading up to Alpe d'Huez. (Line 3020 runs daily from Bourg d'Oisans to Alpe d'Huez, just not from Grenoble.)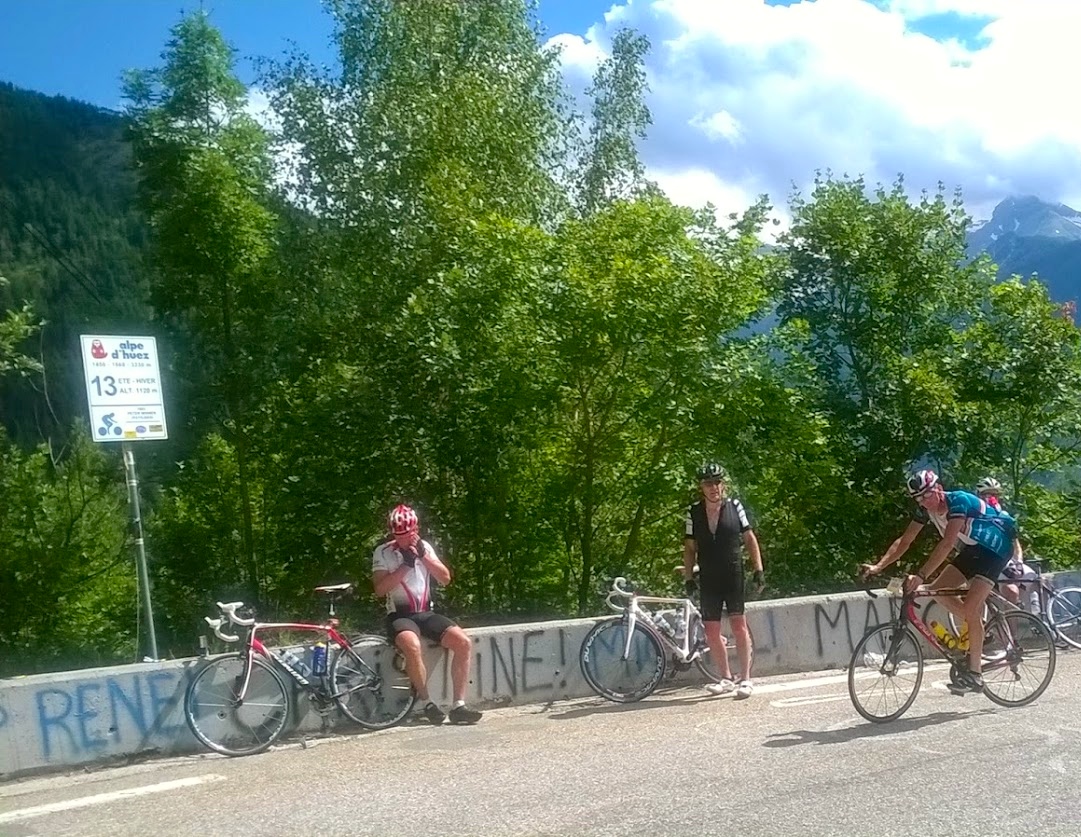 Bend 13 – Peter Winnen 
Where to stay in Alpe d'Huez
We work with a number of hotels in Alpe d'Huez and recommend comfortable accommodations below.
Our top pick is the 3-star Le Castillan. It is charming and most importantly it is very bike-friendly.
The 3-star Hotel Le Pic Blanc on the rue du Rif Briant (in the Quartier des Bergers).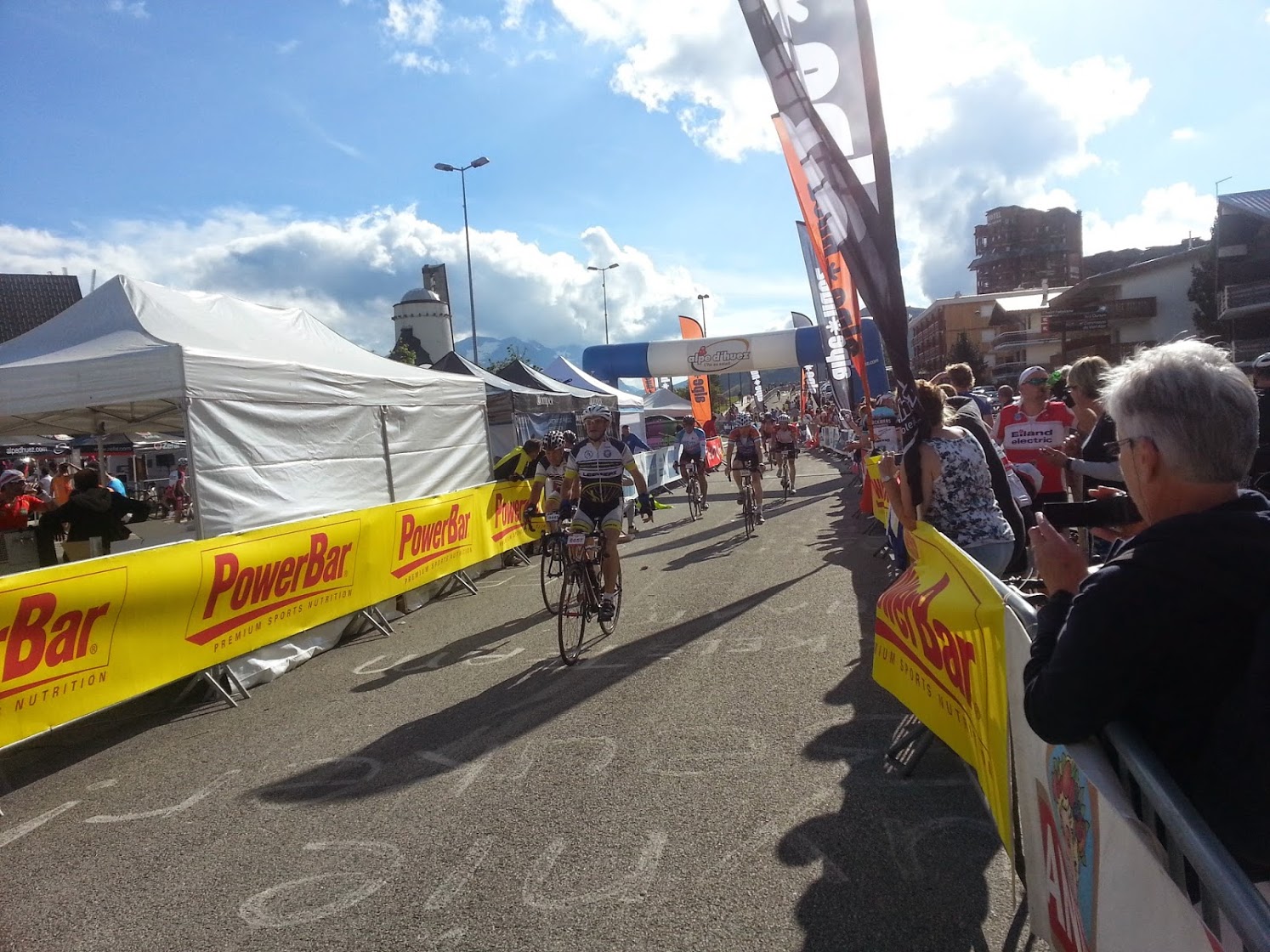 Finish line at La Marmotte
Where to get a bicycle in Alpe d'Huez
In Alpe d'Huez proper, we highly recommend working with Francois at Sarenne Sports. He's an excellent mechanic and an all-around helpful person; he should be one of your key contacts in Alpe d'Huez. Although the website is in French, we assure you that he speaks English well!
33 rue du Pic Blanc
Tel: +33 (0)4 76 80 44 76
You'll find a few more shops in Bourg d'Oisans, and our first choice renter is Cycles et Sports.
Place du Docteur Faure
Tel: +33 (0)4 76 79 16 79

If you'd be more comfortable on your own set of wheels, read our tips on traveling with your bike.
Services we can provide
Through our sister brand, Geneva Cycling, we can also organise bike rental and other logistical support services for group trips to Alpe d'Huez. We have a large fleet of road bikes, perfect for taking you to the top of the 21 hairpin bends, and can also organise other logistical support such as luggage transfers and support vehicles if you want to extend your trip.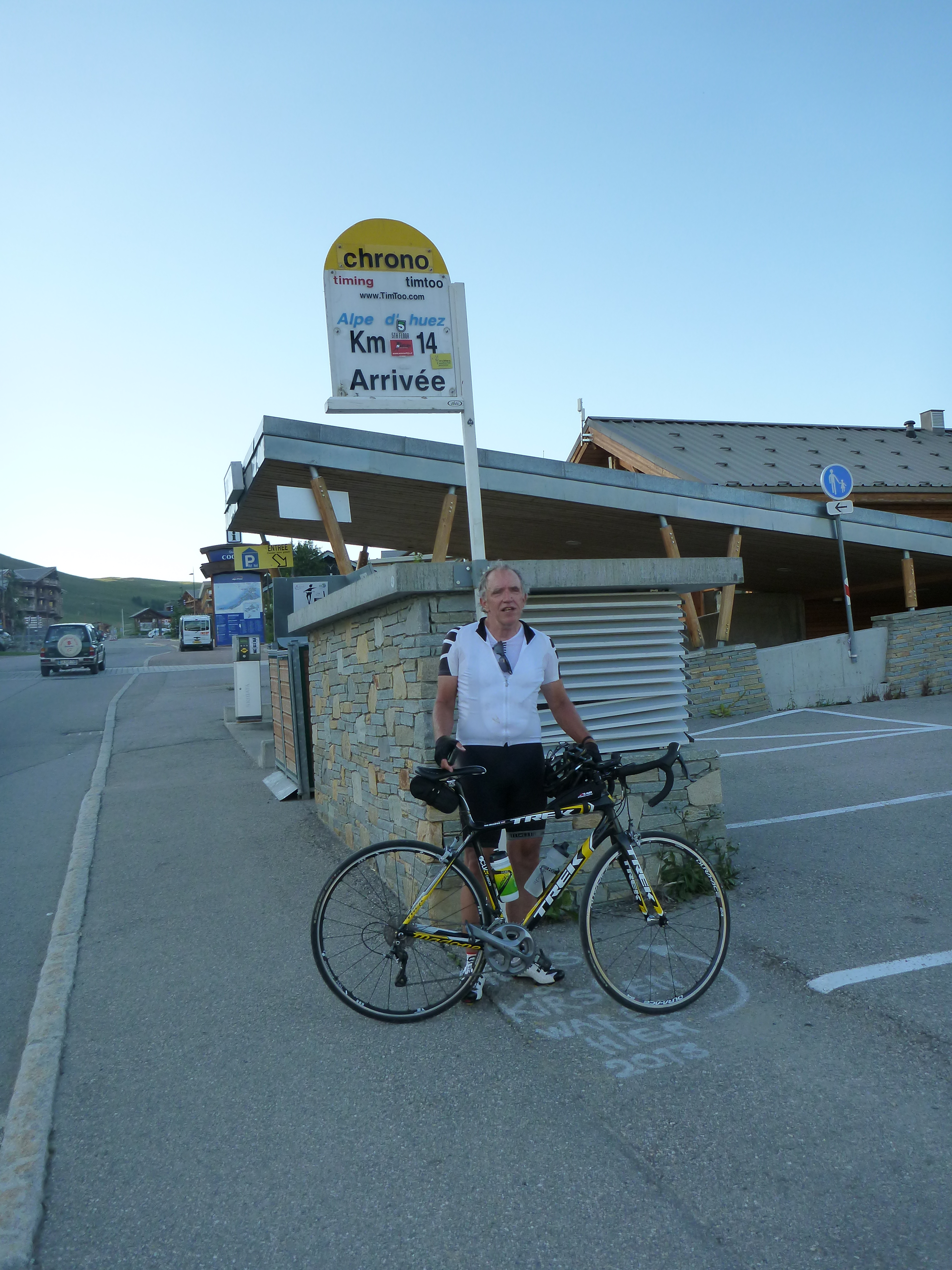 Official Tour de France finish line at Alpe d'Huez
RESOURCES
Transportation
Grenoble Airport: www.grenoble-airport.com/en
Grenoble Train Station: www.gares-en-mouvement.com/en/frgnb/votre-gare/
Trains: www.voyages-sncf.com
Buses: www.transisere.fr
Lodging in Alpe d'Huez
Hotel Le Castillan (in French): www.castillan.fr
Hotel Le Pic Blanc: www.hotel-picblanc-alpes.com/en
Bike Rentals
Alpe d'Huez – Sarenne Sports: www.sarenne-sports-boutique.com
Bourg d'Oisans – Cycles et Sports: www.cyclesetsports.com
Tourism
Route Profile: veloviewer.com
Alpe d'Huez: www.alpedhueznet.com
Bourg d'Oisans: www.bike-oisans.com/en