Winter Bicycling Destinations
17-04-2016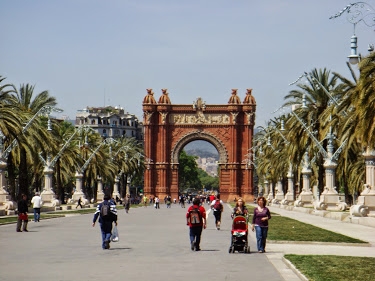 For many, winter can bring on a case of the blues. Not only do we have to contend with colder temperatures and rain or snow (or both!), but we must also find new ways to maintain an active lifestyle. It is for this reason that those with a traveling soul often head south during the winter. Countries like Spain and Italy are ideal not only as they allow us to shed our winter layers, but also because they are home to some of the most beautiful regions for cycling.
Presenting our top three winter bicycling destinations…
Catalonia, Spain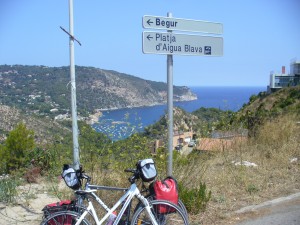 In the northeast corner of Spain you'll find the region of Catalonia. The region is made up of four provinces: Girona, Barcelona, Lleida and Tarragona. Catalonia is most well known as the home of the city of Barcelona and the Pyrenees Mountains.
Catalonia experiences a variety of temperatures due to its varied geographical region. During the winter, average temperature can vary between 5-15 degrees Celsius. That being said, this region can offer up some comfortable cycling weather.
Weather aside, the gastronomy in Catalonia is something which is not to be missed. The fresh local produce, regional wines and olive oils are of high quality in this region. One traditional dish is Pan con tomate, a simple yet delicious tomato bread drizzled with olive oil and salt. Sauces also play a big role in traditional Catalan cooking, such as Picada and Alioli.
For those who want to visit the coast and take in Catalonia's artistic history (the home of painter Salvador Dalí!), the Catalonia Bike and Beach tour is a great way to see the region.
Catalonia Links
Tourism: www.catalunya.com/introducing

Andalusia, Spain
The southern region of Spain, Andalusia, is an enticing place for both tourists and cyclists due to its warm climate and enchanting villages. Andalusia is also home to what is now considered the cycling capital of Southern Europe, Seville. As the capital of Andalusia, Seville boasts an intense network of bike-friendly lanes, a plus for tourists and commuters alike.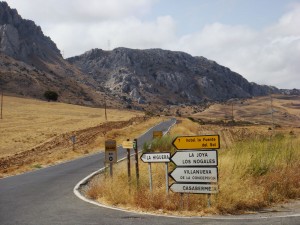 Outside of the capital there are many great places to see in Andalusia. At the foot of the Sierra Nevada is the town of Granada. Our tour, Andalusia Jewels: From Granada to Ronda, starts in Granada where you can take in the mix of Spanish and Arabic cultures and traditions and finishes in Ronda, the home of modern bullfighting. Ronda is also well known for its great views, one such being from the 18th century Puente Nuevo (the new bridge) which spans the 100m gorge.
The mix of cultures is especially prominent in the town of Cordoba where in the 13th century, the town was reconquered by the Christians who constructed a cathedral around the existing Great Mosque built after the Moorish Conquest. This cathedral-mosque is located in the city center which is classified as a UNESCO World Heritage Site. 
Andalusia's winter weather can average between 7-17 degrees Celsius, comfortable for cycling and a perfect escape from the more northern winter climates.
Andalusia Links
Tourism: www.andalusia.com/ / www.lovegranada.com/

Apulia (Puglia), Italy
Located in the south of Italy, also known as the heel of the boot, Apulia (Puglia in Italian) is another great destination for cyclists. Apulia is made up of the following provinces: Bari (capital), Brindisi, Foggia, Lecce, Taranto, and Barletta-Andria-Trani.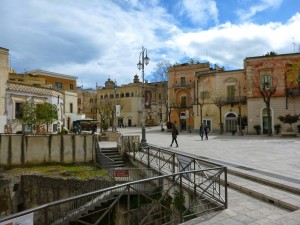 Apulia is a region of rich history from the Medieval and Baroque epochs to its coastal castles and cathedrals. It is also home to several UNESCO World Heritage Sites, such as Alberobello, with its ancient and peculiar stone houses, and the town of Andria where you'll find Castel del Monte, a stunning example of 13th-century medieval architecture. The town of Matera's center boasts the ancient cave dwellings the Sassi, which are also recognized as a World Heritage Site. For those who crave this type of travel, our tour Jewels of Southern Italy: Matera to Lecce, allows you to visit the UNESCO sites in Matera and Alberobello and cycle to the Roman ruins in Lecce, as well as stop off on the Adriatic coast.
The region's gastronomy is centred around homemade pasta made with durum and soft wheat (recchietelle or orecchiette). Being on the coast, the region also has a bounty of dishes using fresh fish. You can be sure that after a day of cycling through Apulia, homemade pasta and seafood will hit the spot.

Average temperatures in Puglia during the winter can range between 8-15 degrees Celsius. While you may have to deal with periods of wet weather, cycling in the south of Italy is sure to be more enjoyable than the more northern locations during the winter!
Apulia Links
Tourism: http://www.italia.it/en/discover-italy/apulia.html
All three regions are very easily accessible by car, train, and airplane. After just a little planning you can be enjoying some warmer weather as you cycle the roads of Southern Europe.
Whichever region you decide to cycle during your winter holidays, don't hesitate to contact us with any of your questions!