Catalonia Regional Information
31-01-2019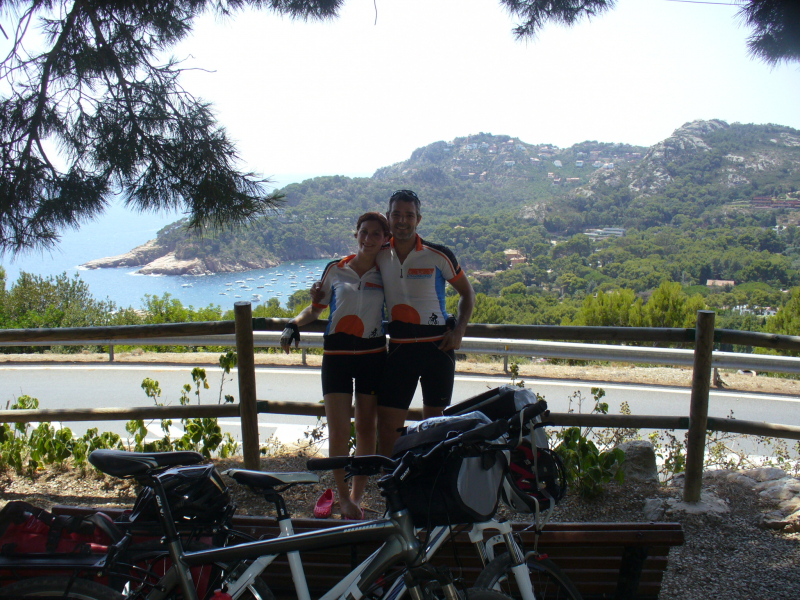 In this article, we cover the "basics" you need to know before traveling/cycling to Catalonia. Among other topics, you'll learn about the various ways to travel to Catalonia, things to see and do, and more… 
For general travel tips to Europe, we recommend you check:
Air & Train service to Girona
Whether you arrive by air or by land, Girona, where most of our trips start, is very easy to get to and is very well serviced by train and by international airlines. To learn more about travel to/from Girona, do make sure to check the following articles:
If you wish to travel by train with your bike to Andalusia, do read the following pieces:
Car Rental
You may choose to rent a car in Spain for part of your journey. Dealers can be found at Girona and Barcelona airports and respective train stations. You can find the best deals by comparing rental companies online: You can find the best deals by comparing rental companies online: Avis (www.avis.com/), Europcar (www.europcar.com/), Budget (www.budget.com), SIXT (www.sixt.com/), Hertz Espagne (www.hertz.com), and Enterprise Espagne (www.enterprise.com/), GoldCar Rental (https://www.goldcar.es/en/), Thrifty (https://www.thrifty.fr/en-es), and Rhodium (www.rhodiumcar.com). Note that drivers must be over 21 to rent a car (21-25 year olds may face extra fees) and they must possess a valid driver's license. (An international driver's license would help).
When is the best time to travel to Catalonia?
Many guidebooks claim that spring and autumn are the best seasons to visit Catalonia, and they agree that winter is best only if you're engaging in winter sports in the Pyrenees. Summer is a great time to visit Catalonia for our cycling tours because our itineraries take you near the coast, where you can enjoy the cool breeze or a swim. It's true that the summer is very hot and humid around Barcelona, which is very packed with tourists during this time! The early part of the year is a bit rainy, but still enjoyable.
What is there to see and do in Catalonia?
Catalonia is a distinct region in Spain, not just because it has its own language (Catalan) and its own cultural identity, but because of the wide range of sights and activities it has to offer! The Pyrenees, rural hills, and sparkling blue coasts provide different views and opportunities, whether it's relaxing on the beach, tasting wine at a vineyard, hiking up a mountain to a castle, or exploring a medieval city center. Depending on where you are, there may be ancient ruins or well-preserved fortresses to explore. Art lovers can visit Salvador Dali's home in Cadaques, and nature lovers can spend time bird watching in the marshes of a natural park. Catalonia is perfect for groups with a wide range of interests – at least, everyone will agree that Catalonia is a fantastic vacation destination!


To learn more about traveling in Catalonia during winter:
Read about romantic villages in Catalonia: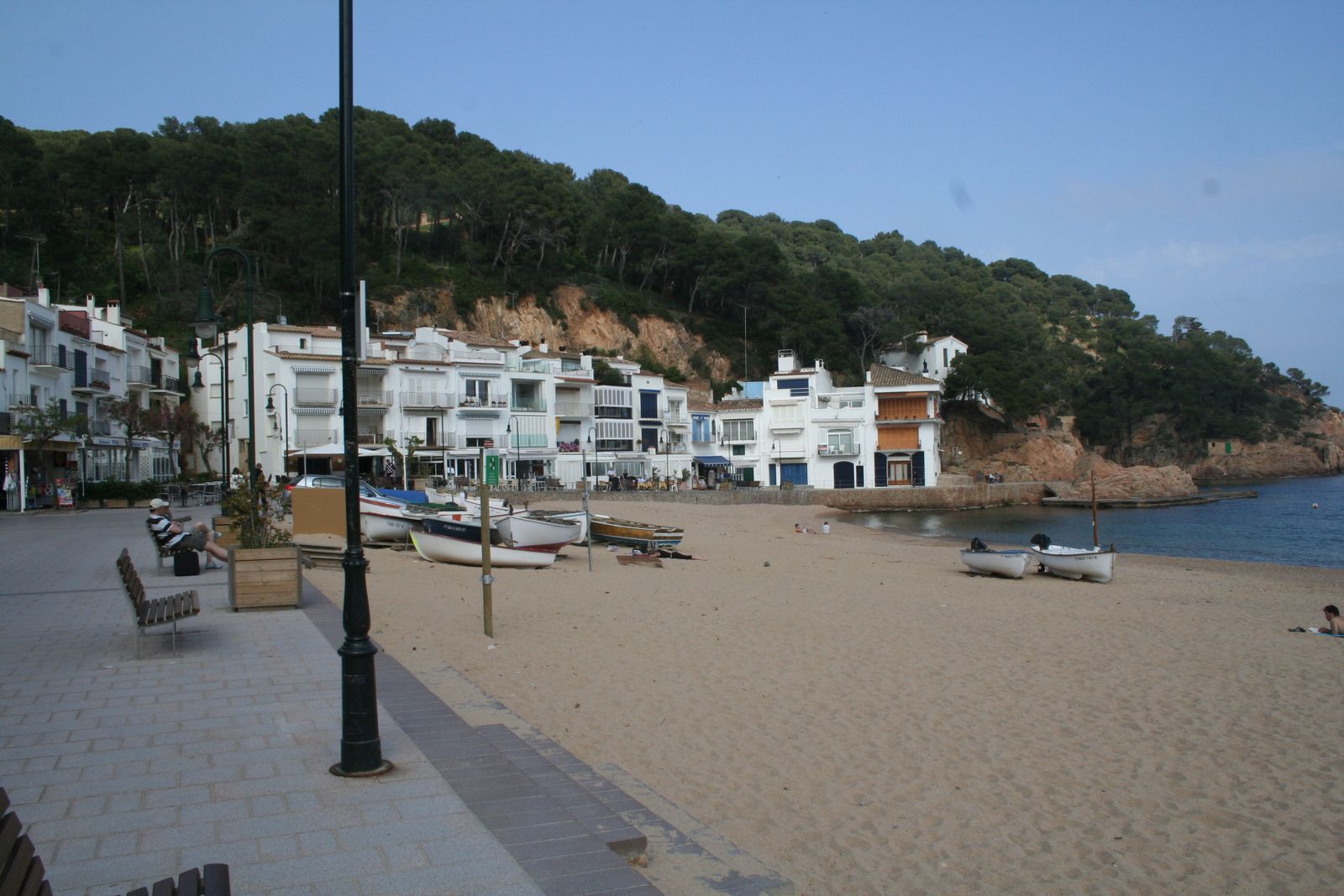 The Terrain
Catalonia became a favorite cycling destination when Lance Armstrong and some of his teammates moved there. You can find very well-paved roads, and although riding there does require the use of some busy roads, most are outfitted with a wide shoulder, making it safe. Catalonia is also home to some fantastic gravel riding too. It is a bit like Provence as a day's ride will take you to a totally different area from the one you started from. The Emporda, located more "inland" along the coast, is very flat and is very well-suited for novice riders. The Costa Brava offers gorgeous views but can be a bit of a challenge where the Pyrenees mountains meet the coast. Further west, the volcanic Garrotxa offers terrain ranging from rolling hills to mountains.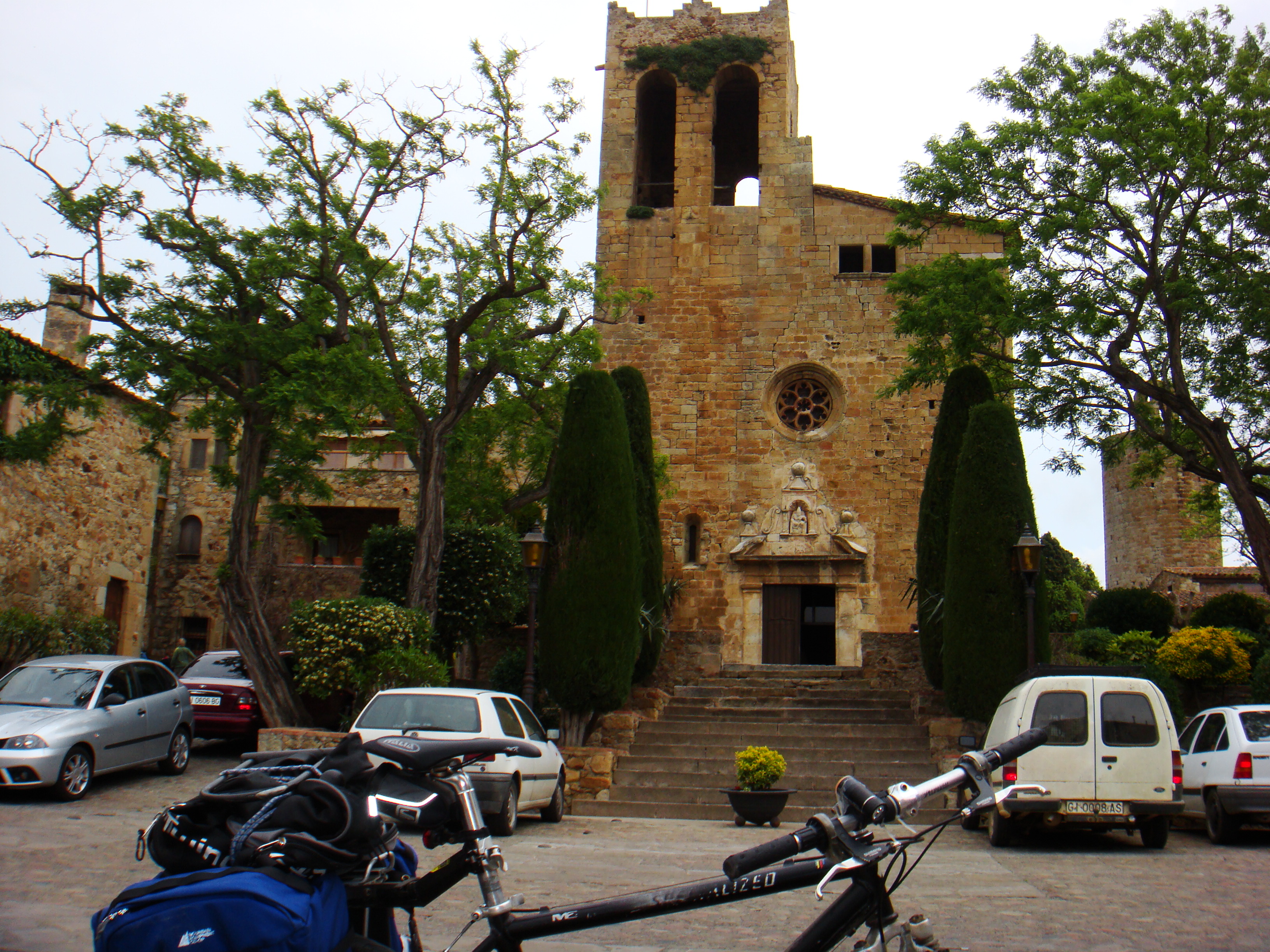 Catalonia Weather and Climate
Keep in mind that the climate of Catalonia is diverse because of the diverse areas. In the Mediterranean area such as Girona and Barcelona, summers are dry, hot and humid with sea breezes. The inland part of Catalonia is hotter and drier in summer. Nights are cooler there than at the coast. While riding through valleys and plains, you may even experience fog. The minimum and maximum temperatures listed below cover both the hilly regions and Mediterranean parts of Catalonia.

Local products/shopping
Anything you can find in Catalonia is sure to be a great souvenir, but specific products you can look for include local pottery known as terrissa catalana.
Gastronomy: Food
Rice and fish are the main staples of this region, while other popular meats are pernil (Catalan for cured ham, known elsewhere as jamon) and a sausage called fuet de vic. Though Spain's famous tapas don't originate here, but you can definitely find tapas bars in the area!
Gastronomy: Favorite Catalan products and dishes
There's a long list of Catalan specialties! Be careful, you might get hungry while reading it.
Pa amb tomaquet is bread with tomato and oil, possibly with ham, sausage or cheese.
Amanida catalana is a salad with lettuce, tomato, peppers, onions and carrots, topped with meat, eggs, anchovies, tuna, and the day's select toppings.
Calcotada might make your eyes water; it's grilled green onions served with a "piquant" sauce (made with almonds, tomatoes, garlic, chili powder, and oil).
Paella, the seafood-meat-rice dish, originates from Valencia and comes in many variations. The Catalan version is likely to have just as much meat as seafood.
Escudella is a Catalan broth-based soup with pasta or rice
Espinacs a la catalana is lightly boiled spinach which is then chopped and fried with raisins and pine nuts. Simple yet delicious!
It's okay if you can't pronounce exqueixada, which is a Mediterranean dish of shredded salt cod salad with olives, tomatoes, onions, peppers, and olive oil.
faves a la catalana is broad beans fried in olive oil with garlic, mushrooms and ham.
bacallà a la catalana amb panses i pinyones is salt cod stewed in a combined picada and sofregit sauce together with raisins and pine nuts.
For dessert, look for crema catalana, the beloved custard pudding sealed with a coating of burnt caramel, or flaona, a pastry stuffed with cheese, cream cheese, or whipped cream, usually found in Figueres. While in Cadaques, try tap, a champagne cork shaped pastry.
Gastronomy: Wine/Alcohol
Definitely try some cava, which is Spain's high-quality sparkling wine. It's on par with French champagne, but don't let any French people know we told you that. You might also enjoy carajillo, which is an expresso coffee with a shot of "spirits" like anis, whiskey, rum, or Baileys. Catalonia also produces varieties of wine typically found in France and Germany, but adapted to the region; they're pretty tasty and go well with the local cuisine!
List of links
List of markets
We've organized some notable markets by location and date. If you happen to be in the area, stop by to check out the local produce! You never know what you'll find.
Cadaques
Monday
Torroella de Montgri
Monday
Sant Pere Pescador
Wednesday
Llança
Wednesday
Figueres
Thursday
La Bisbal d'Empordà
Friday