Andalusia Regional Information
30-01-2019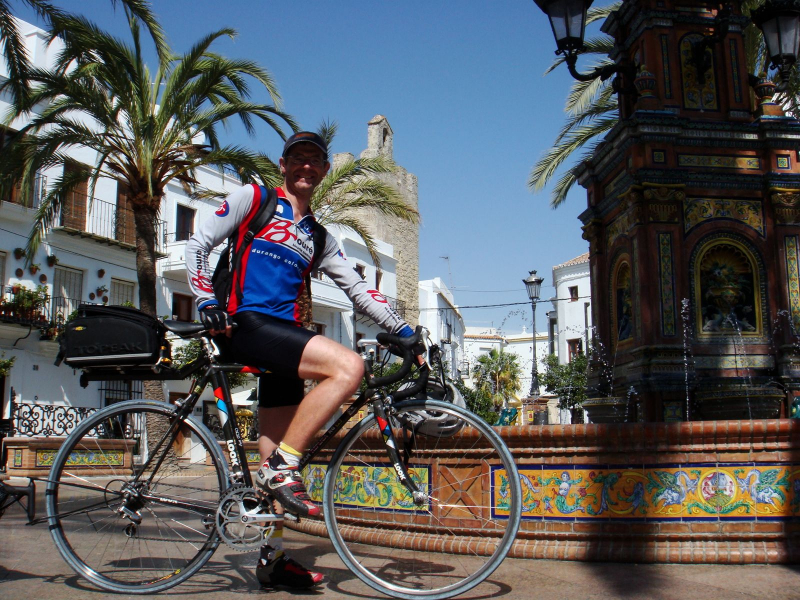 In this article, we cover the "basics" you need to know before traveling/cycling to Andalusia. Among other topics, you'll learn about the various ways to travel to Andalusia, things to see and do, and more…  
For travel tips to Europe, we recommend you check:
How to get there:
Air, train & bus service to Andalusia
Whether you arrive by air or by land, Granada and Sevilla, where most of our tours start from, are very easy to get to and are very well serviced by train and by international airlines.  To learn more about travel to/from Andalusia, do make sure to check the following article:
If you wish to travel by train with your bike to Andalusia, please read the following articles:
Car Rental
You may choose to rent a car in Spain for part of your journey. Dealers can be found at all Spanish airports and in most Andalusian cities. You can find the best deals by comparing rental companies online. All rental companies at Granada Airport are listed at: https://granadaairport.com/granada-airport-car-hire/#/searchcars . Rental companies at Seville airport are listed at: www.sevilla-airport.com/en/car-hire.php. Andalusia has some of the best car rental deals in Spain, and smaller local car rental companies tend to be even less expensive. You may be approached at airports by representatives of local car hire companies, most of whom are reputable. If you're a visitor, it's advisable to reserve a rental car before arriving, particularly during peak periods.
Note that drivers must be over 21 to rent a car (21-25 year olds may face extra fees) and they must possess a valid driver's license. (An international driver's license would help.)

When is the best time to travel to Andalusia?
Spring and Autumn are the best seasons for an active visit to Andalusia. The summer sun brightens things up, but it can also get really, really hot. Temperatures are such in the winter that Christmas and New Year's can be celebrated doing your favorite sport.


What is there to see and do in Andalusia?
Natural scenery is one pull for visitors to Andalusia – the Sierra Nevadas and the Mediterranean coast offer opportunities for sun and summits. The small "white villages" dotting the region are enticing for their old-world charm and traditional treats.
Towns like Ronda are surrounded by Arabic ramparts and filled with architecture from various inhabitants – you might even find Spain's oldest bullring. Wandering through a city like Granada will lead you to its main attraction, the Alhambra Palace, of course, but on the way you may encounter flamenco dancers or Moroccan-style marketplaces.

The magical city of Sevilla, the capital and largest city of Andalucía, exquisite examples of Spanish and Moorish architecture can be found at every turn, including the Alcázar, a royal palace which you may recognize from Lawrence of Arabia and Game of Thrones.


The Terrain
Except for its western and northern parts, Andalusia is hilly. Touring the center part of Andalusia and its crown jewels (Ronda, Granada for instance) require a good fitness level.


Andalusia Weather and Climate
Andalusia enjoys a subtropical climate, meaning it's warm and sunny quite often. When it does rain, it's a veritable downpour – but that doesn't happen often, except maybe in the summer. For spring and fall visits, we suggest wearing layers since the temperature may change throughout the day.

Local products/shopping
What could be more exciting than to bring home a Spanish guitar from Granada? Okay, so with airline luggage restrictions, that might be difficult, but you can keep your eyes open for gold and silver in Granada, as well as other handmade leather products, metalwork, and glassware in Andalusia.
Gastronomy: Food
With its mild Mediterranean climate, Andalusia is perfect for growing vegetables like bell peppers, aubergines (eggplant), avocados, and asparagus. The seaside location also offers fantastic seafood! Pork is the main meat product in Andalusia - it's used to produce Morcilla Rondena (blood sausage) and Morcon Antequerano (tongue and pork sausage).
Gastronomy: Favorite Dishes
The most famous Andalusian dish is without a doubt Gazpacho, a cold soup made from ripe tomatoes. If you're eating in Granada, try the Sacromonte omelette and the Grenadine style broad beans. The Granada style of cooking has an Arabian heritage, with generous spices, many soups and stews, and especially sweets.
In other areas, look for Trevélez cured ham, other soups, and rice cooked with spices and other savory meats. Worth mentioning is the variety of Moorish-influenced sweets available in Andalusia.
You'll notice flavors of aniseed, cinnamon, sesame, almonds, or honey in each bite. Look for these treats: yemas, candied egg yolks; tocino del cielo, a rich caramel-topped custard; almendrados, almond biscuits; dulce de membrillo, quince jelly; tortas de aceite, round, flat cakes; pan de higo, fig roll; piñonate, pine-nut sweet; and pestiños, fried dough.
Gastronomy: Drinks
Beer, called cerveza, is enormously popular in Spain. In Andalusian bars specifically, you can ask for draught beer by the type of glass: a caña is a small glass, a tubo is a long glass. Bottled beer comes in quintos (20 cl.) and medias or tercios (33 cl.), as well as liter bottles. The most popular brands include San Miguel, Cruzcampo, Alhambra (brewed in Granada, of course) and Mahou.

Anís is widely produced in Andalusia and is the mainstay of some favorite Andalusian drinks. Locals favor "ag uardiente de anis" or "anisado", a strong, clear aniseed-flavored liqueur, which is typically drunk in the morning by people in bars. Also be on the lookout for a special Andalusian drink called "sol y sombra", which is made from mixing anís and brandy.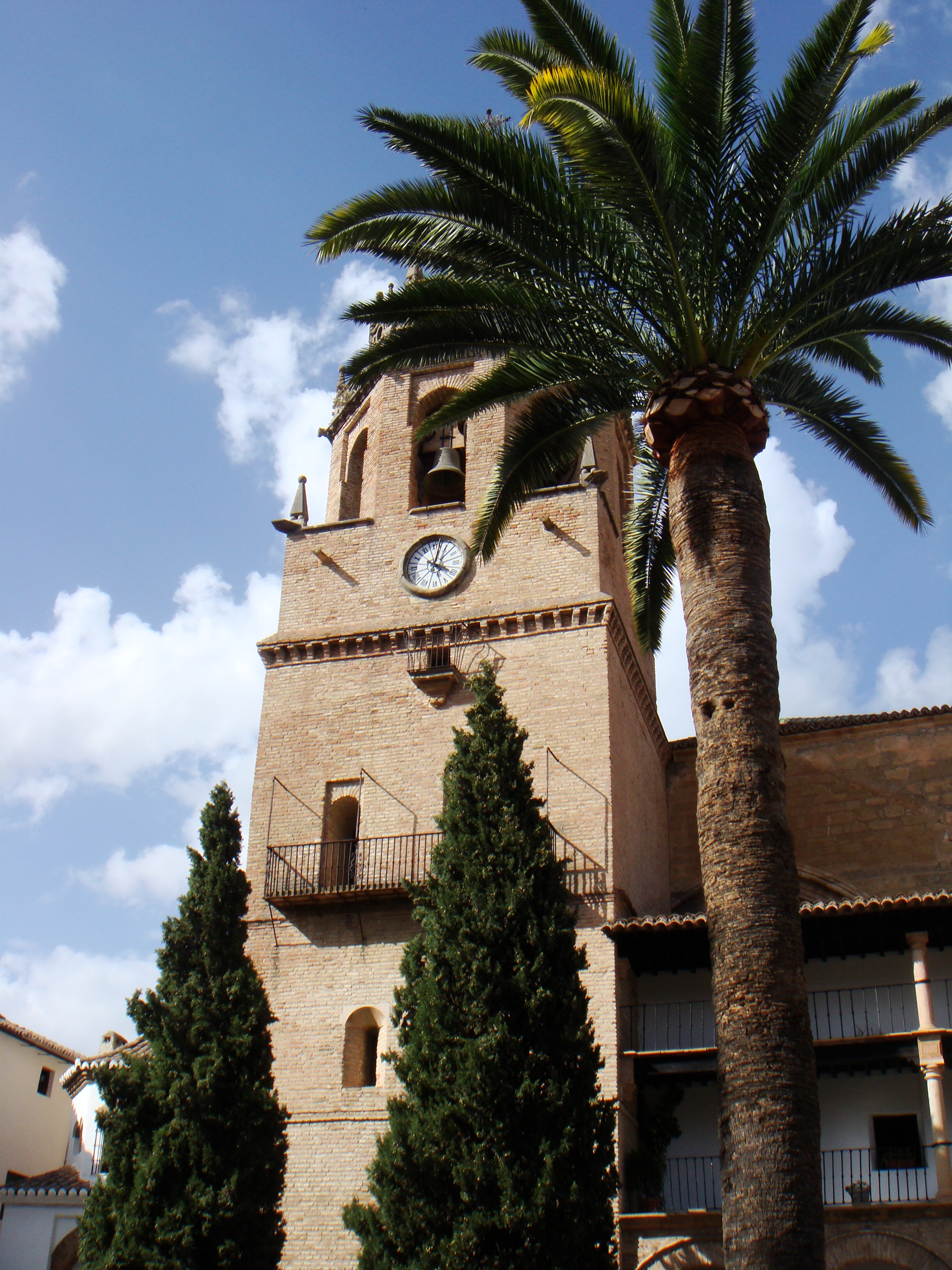 List of links
List of markets
We've organized some notable markets by type: location, date and time. If you happen to be in the area, stop by to check out the local produce! You never know what you'll find.
Alhama de Granada
Food and Craft Market takes place from 10 to 2, every Friday.
Antequera 
Paseo de los Colegiales Market takes place from 9 to 1, every Tuesday
Ardales
Plaza San Isidro Market, every Friday morning.
Colmenar
Calle de la Fresca Market, every Thursday.
Granada
Bazaar: Alcaiceria, every day.
Mercado San Agustín (huge covered market) is open all day weekdays and Saturdays.
Plaza de la Romanilla (Cárcel Baja neighborhood) food & spices market takes place from 10 to 2, from Tuesday to Saturday.
Paseo Rector Antonio Gallego Morell (La Chana neighborhood) clothe market takes place from 10 to 2, every Wednesday. 
Plaza Larga food market (Albaicin neighborhood) takes place Saturday mornings.
Torre de la Pólvora (El Zaidín neighborhood) cloth market takes place from 10 to 2, every Saturday.   
Casería del Cerro (Almanjáyar neighborhood) cloth market takes place from 10 to 2, every Sunday.  
Ronda
Carretera de El Burgo General Market takes place from 9 to 2, every Sunday.