Catalonia and Girona — Cycling through Incredible Attractions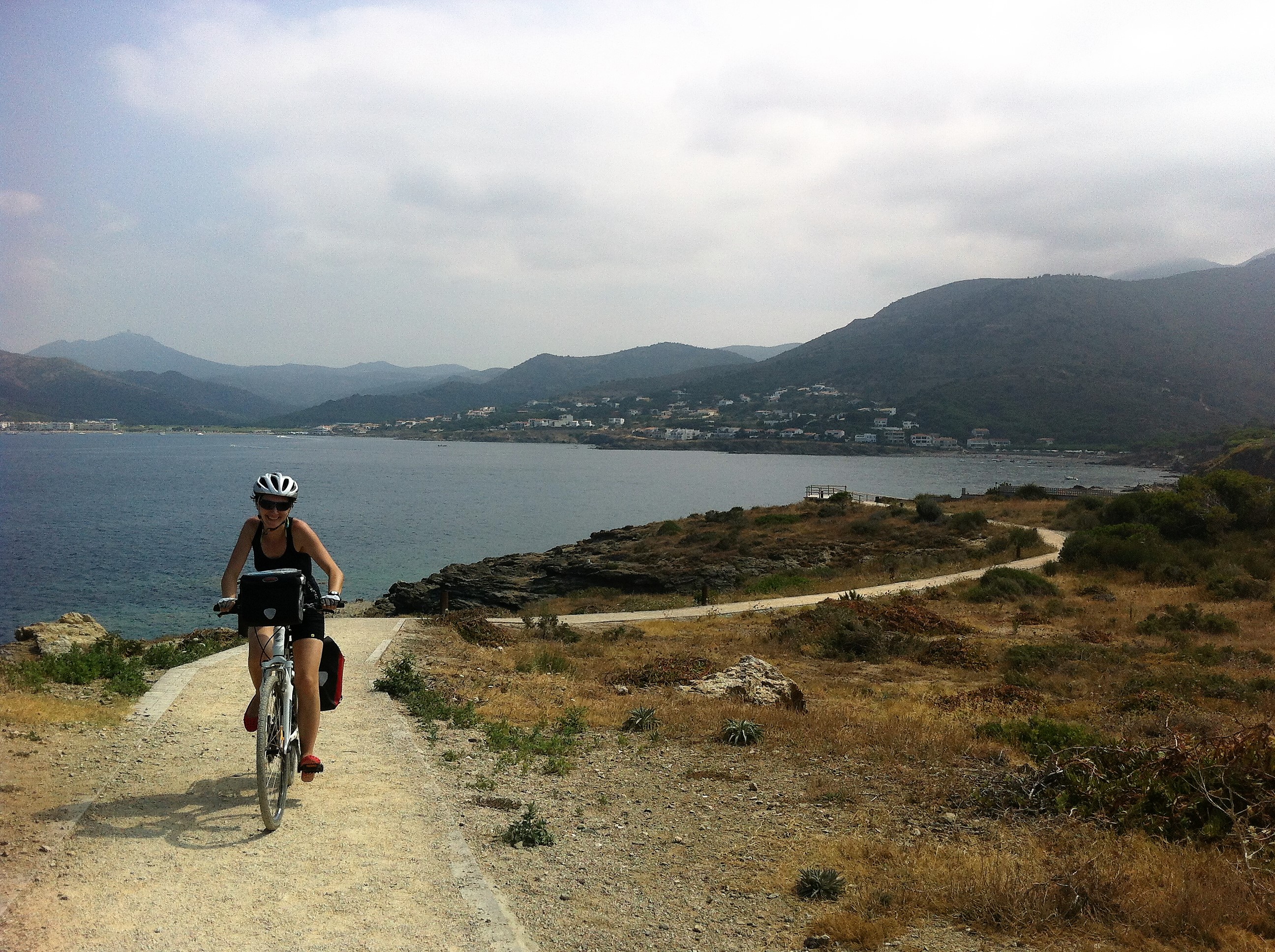 After giving hard and long thought on how best to describe Catalonia, we've decided it's the planet's version of Greatest Hits anthology album. Nothing about this magical region makes you want to skip or fast forward. Every town, every landscape, and every ancient structure is a bonafide hit.
In fact, we're so impressed with its unlimited riding appeal that we're starting to think as Catalonia is not just a name but an acronym for Cyclists Are Touring...
A Landscape Of Notably Incredible Attractions.
It's a region, tucked in Spain's northeast corner, full of diverse terrain, making it the closest thing you'll ever experience on a bike tour to geographic schizophrenia. In less than two hours you can be standing atop a craggy snow-dusted peak in the Pyrenees Mountains and then be swimming in a secluded, sun-flooded cove along Catalonia's famed Mediterranean coast. In between, stretched over rolling plains, vineyards and olive orchards dotted with rural villages steeped with Medieval history.
Catalonia has become the favored training ground for the world's greatest cyclists. For not only does Catalonia offer diverse terrain, but also diverse culture. Nearby Barcelona's Gothic Quarter features many architectural wonders listed as World Heritage Sites. The Montserrat Monastery, perched atop a pinnacle of rock at 2,380 feet, is the alleged location where the Holy Grail was first discovered. And Figueres, the birthplace of Salvador Dali, honors his artistic legacy with the Teatre-Museu-Dali.
Regardless of Catalonia is an acronym or not, all it takes is one visit to understand why it's become the number one hit on the bicycling circuit today.
In this amazing region known for its gastronomy, we offer an easy cycling tour that focuses on the world-renown Catalonian cuisine. It starts from Palamos on the Costa Brava and ends in Figueres. In between, you'll overnight in beautiful villages such as Calella de Palarugell, Peratallada, Madremanya, Toroella de Montgri, Sant-Pere-Pescador, and Figureres... On this ride, you'll be given the opportunity to taste and sample some of the produce that make this area so gastronomically gifted!
Avid riders can experience an exceptional tour through the upper part of Catalonia and through the Pyrenees. Starting from Girona, this tour will take you across the Spanish border to France where you'll ride for two days. You'll re-enter Catalonia via Col d'Ares. This exceptional tour ends in Caldes-de-Montbui, a stone's throw away from Barcelona. We cannot recommend enough this tour for its scenery and diversity.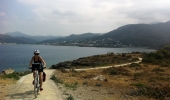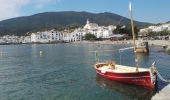 2020 Catalonia Tours
Self-guided Tours for Leisure Riders
Avid Rider