Getting To Geneva, The French Alps, & Lyon
15-04-2016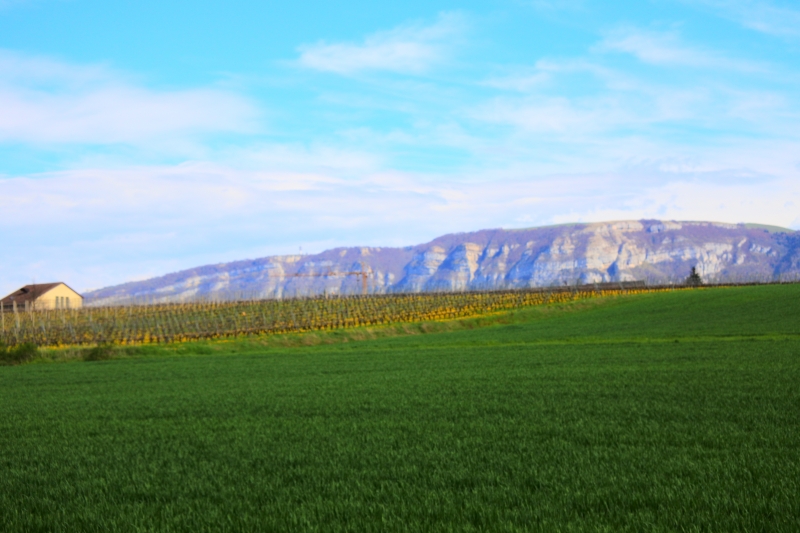 The airport in Geneva, Switzerland is the most convenient to the French Alps (followed closely by Lyon, France). Since Geneva is the closest major city to our office, we're very familiar with transportation in the area. You, dear cyclists, may not be, so it's about time we explain how to get here, whether you're starting a tour in Geneva or need to visit us in Gaillard.
Getting to Geneva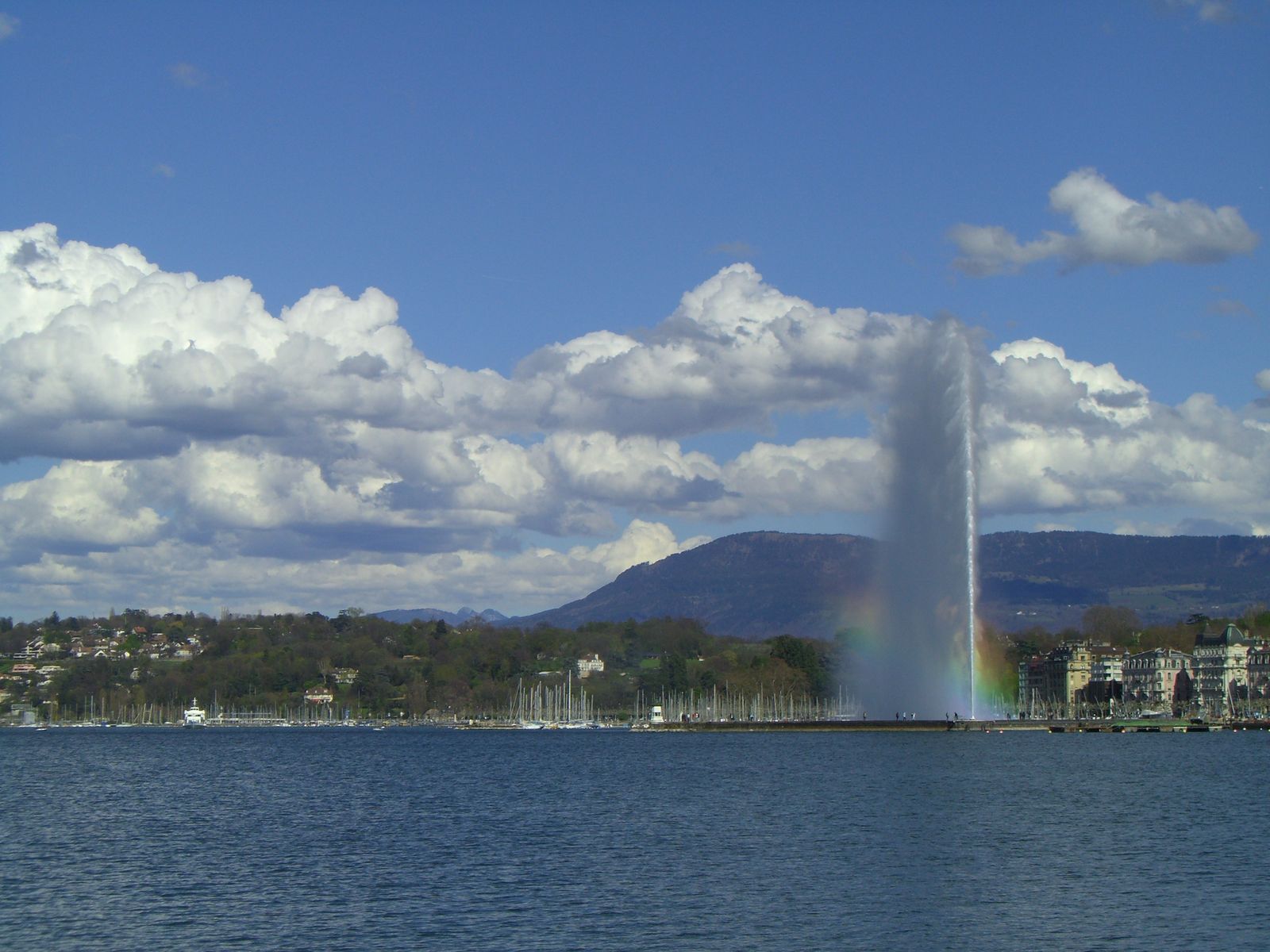 By Plane
Unlike major European hubs (like Paris, Zurich, or Frankfurt) where you might have a layover on your way in, Geneva Cointrin International Airport (GVA) is tiny! Its manageable size translates into a more efficient and enjoyable arrival and departure experience. You can thank the Swiss for a clean airport, too.
Getting out of the airport to the city via public transportation is simple, quick, and the best part is it's free. When you are in the baggage collection area, look for the machine vending "Billets" or "Rail Tickets" and make sure to print one before you leave the area! This complimentary ticket will give you 80 minutes of free access on Geneva's public transportation system (otherwise, a 60 minute ticket costs 2.70 euros/3 swiss francs). You can look at Geneva's transport system called TPG online!
Once you've cleared Customs and have your luggage and your Unireso ticket, head to your left through the Arrivals Hall for the train. Just outside the exit, you'll find an entrance to the Gare CFF Aéroport. Head inside and down to the lower level. Check to see when the next train to Geneva city center (Gare Cornavin) departs and on what platform. Your ride to Cornavin will last only about 6-7 minutes. (See the train section for instructions from Gare Cornavin.)
Alternatively, or if for some reason the train isn't running, buses #5, #10, and F will all take you to Gare Cornavin. Your Unireso ticket is valid on buses, too. Although there is a night bus option in Geneva, we recommend late-night arrivals take a taxi — it's just easier.
Or, take a taxi from the airport directly to your hotel, which may cost about 30-40 CHF.
By Public Transport
When you arrive at Cornavin Station — from either the airport or from another city — your next step is to get to your hotel. This step depends on your lodgings, which in Geneva are typically conveniently located between the train station and Lake Geneva. From Cornavin, you can either walk, take a tram or bus, or take a cab. Fully assembled bikes are allowed on trams and buses, and tickets are easily purchasable at every bus stop.


Once you're at your hotel and checked in, make sure you ask for a free Geneva Transport Card! This pass will give you complimentary access to Geneva's entire transportation network, including trains, buses, trams, and even boats! If you don't have a briefing scheduled right after your arrival and you want to start having fun, we have a few ideas.
On certain tours, we book rooms at a hotel in Gaillard, France — not too far from our office. We'll outline steps to get here next.
Getting to Gaillard, France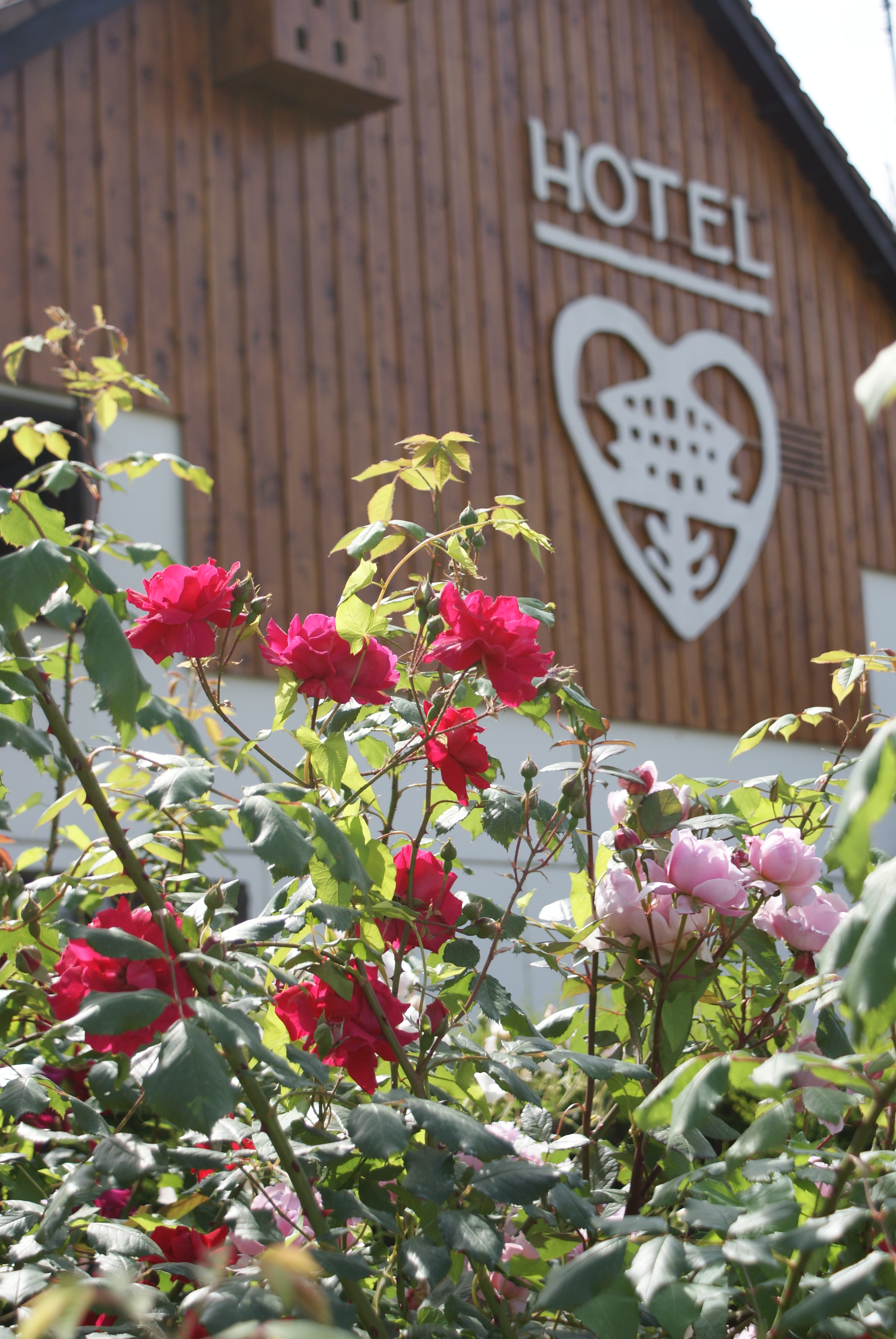 Taking a taxi from the airport or Gare Cornavin to Gaillard, France is the quickest option by far. We recommend taking a Swiss cab because they take a direct route through the city of Geneva, rather than taking a longer highway route. A Swiss taxi from the airport will cost you about 90 CHF. If you wish to take public transportation, you have a few options from Gare Cornavin. You could take the #60 bus Moillesulaz, which is on the Swiss-French border. Once you cross it (a very easy task — but have your passport just in case!), you can grab a taxi.


Alternatively, you could take a #61 bus to the train station in Annemasse, France, and take a taxi from there. We recommend Alp Airport taxi (+33 6 61 35 87 00).


We don't recommend trying to navigate France's public transportation fresh from the airport, and it requires a separate zone 82 ticket.


Our office is located at 18 rue René Cassin. The Hotel Porte de Geneve (at 4 rue René Cassin) is just a 3-minute walk from our office!


At the end of your tour (if you're not riding on our Short Escape or the Upper French Alps tour, which both begin and end in Geneva, or if your tour doesn't include a transfer,) you will probably need to get back to Geneva somehow! And when you do, make sure you have your passport on hand for the border crossing. We'll discuss your options for getting to Geneva from France next.
Annecy back to Geneva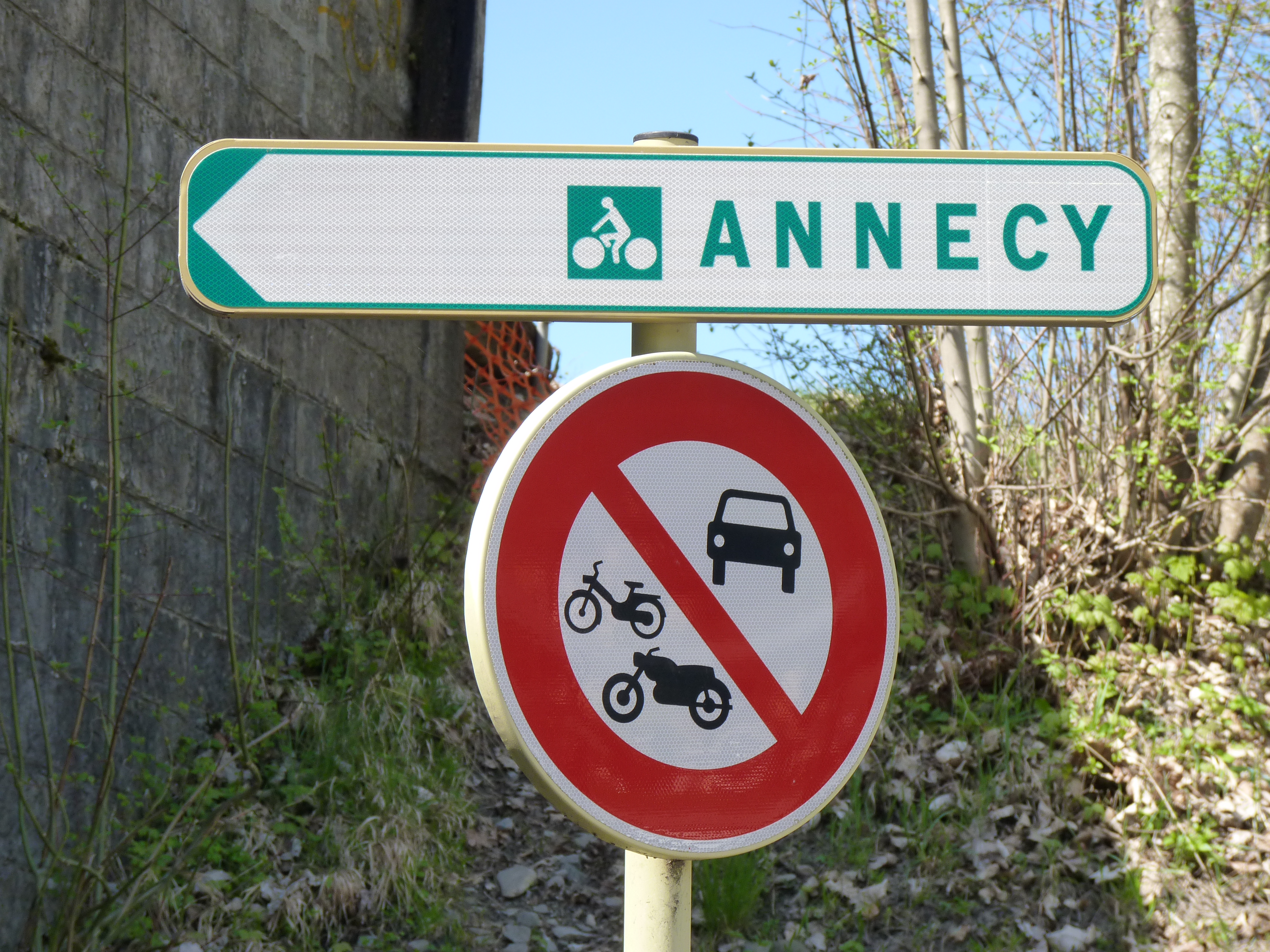 Some of our bike tours end in Annecy. We strongly recommend our riders to arrange rental bike transfers from Annecy for a low fee. It's the most hassle-free option. From our preferred hotels in Annecy, the train station (Annecy Gare) and the bus station (Gare Routière Nord) are a short 5-10 minute walk. The two stations are next to each other, in fact.
For the shortest and most direct route to Geneva, take a Transdev bus #T72 or #T73 from Gare Routière Nord, a 10.50 euro ride that takes 1 hour. If you have rented your bike, you should be able to stow it under the bus fully assembled; if you have your own bike with you, we recommend storing it in a bike box.
The easiest train option to get back to Geneva from Annecy is via the L2 Leman Express which takes approximately 1 hour 30 minutes to arrive into Geneva Gare Cornavin. Depending on where your accommodation is, you may also consider getting off at one of the earlier stops in Geneva, such as Chêne Bourg or Eaux Vives.
Bikes are allowed on the trains but it is recommended to try and avoid peak travel times if you are travelling with a bike. There is no additional charge for travelling with a bike in France, however there is an additional fare for travelling with a bike in Switzerland. You can find out more information about travelling with a bike on the Leman Express and check timetables on their website.
The L2 Leman Express also stops at Annemasse, France, which is next door to Gaillard. Cyclists with whom we've made return arrangements should choose this option and bike back to the office, from which point we suggest taking a taxi.
You could also take the train as far as Annemasse and then either ride along the "voie verte" (bike path) into Geneva or take the tram (line 17 from Annemasse Parc Montessuit) which would work out slightly cheaper.
If trains and buses aren't your thing, a taxi will cost you about 100-150 euros from Annecy to the Geneva area.
Aix-les-Bains back to Geneva
If your tour ends in Aix les Bains, the best way to get back to Geneva is by taking the direct TER train from Aix-les-Bains Le Revard station to Geneva's Gare Cornavin. This takes just over an hour. Bikes are allowed on most trains, but check the schedule for a little bicycle symbol to be sure and if possible try to avoid travelling at peak times.
Alpe d'Huez back to Geneva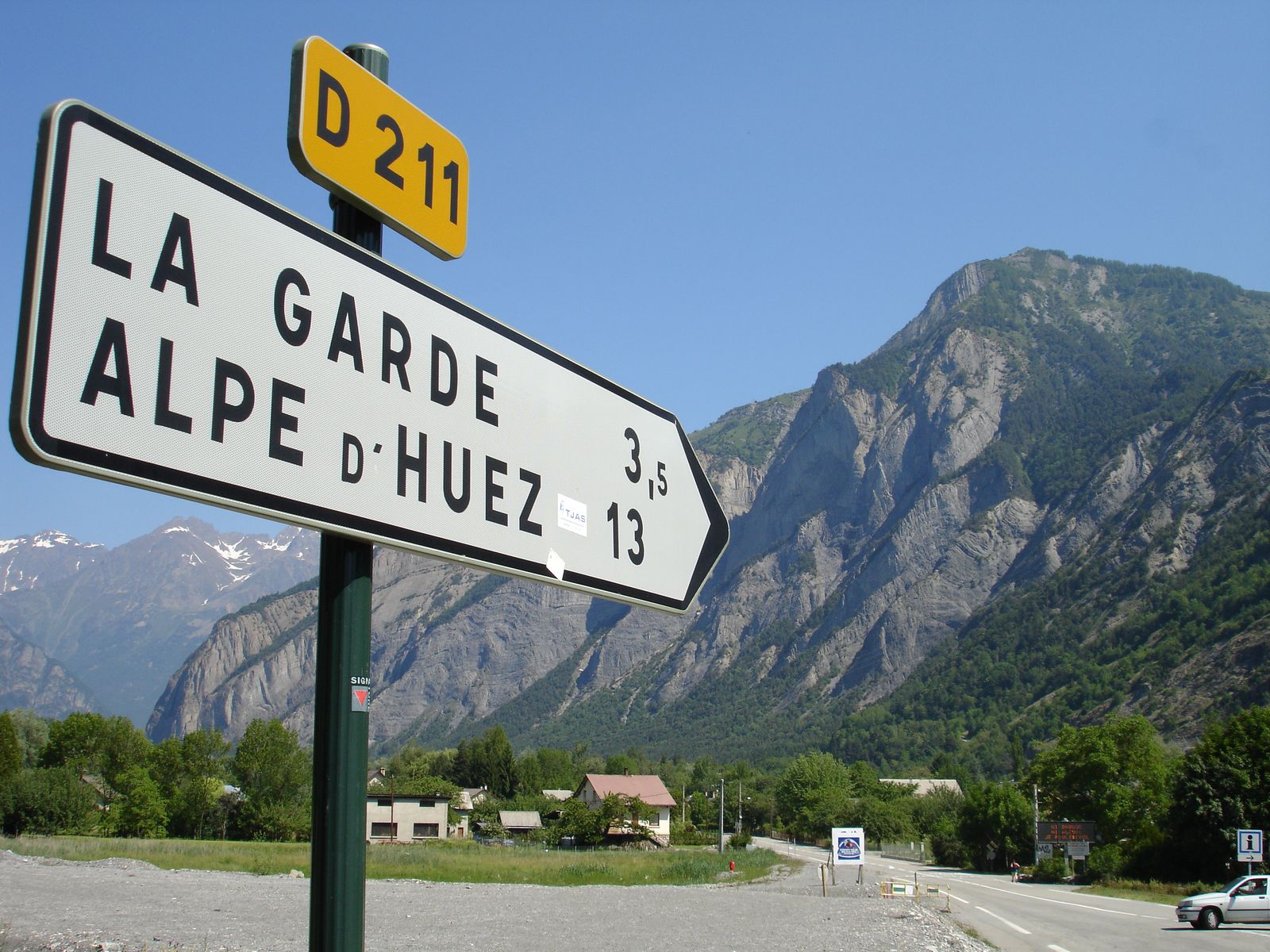 While Alpe d'Huez is in a prime location for incredible views and fresh mountain air, its high elevation and relative isolation make for long rides back to civilization. The closest city to Alpe d'Huez is Grenoble, France — 18 miles or 29 km as the crow flies, but 39 miles or 63 km by car. For certain events, we have arranged transfers from Alpe d'Huez to various locations, but when you're on a self-guided tour, you'll need to arrange for your own transfer.
There is limited bus service from Alpe d'Huez to Grenoble. On Saturdays, the #3020 bus departs for Grenoble Gare Routiere in about an hour and 45 minutes (about 10-15 euros one way). On weekdays, you would need to ride bus #3020 to Bourg d'Oisans (the 3020 bus runs daily, just not to Grenoble) and from there, take bus #3000 to Grenoble.
By Taxi to Geneva or Grenoble
You could arrange for a full taxi ride to Geneva (about 2.5 hours, roughly 450 euros) or, for a more reasonable fare, take the taxi to Grenoble, a roughly 1 hour and 15-minute ride. (We recommend Taxi de la Meije, +33 6 79 53 45 67.)
In Grenoble: Get to Geneva by Bus or Train
Once in Grenoble, head to the Gare Routière for bus connections or the Gare SNCF for train connections. Aerocar, a bus service, departs from Grenoble's Gare Routière and drops you off directly at the airport in Geneva. Buses leave at 3:00 am, 6:00 am, 8:30 am, 11:15 am, 1:30 pm, and 3:30 pm. If you need to catch a flight, we strongly recommend you take advantage of this service! It'll cost you about 50 euros. From Grenoble, you can also find a few direct trains to Geneva's Gare Cornavin (about 2 hours) or trains that connect through Lyon.
Leaving Lyon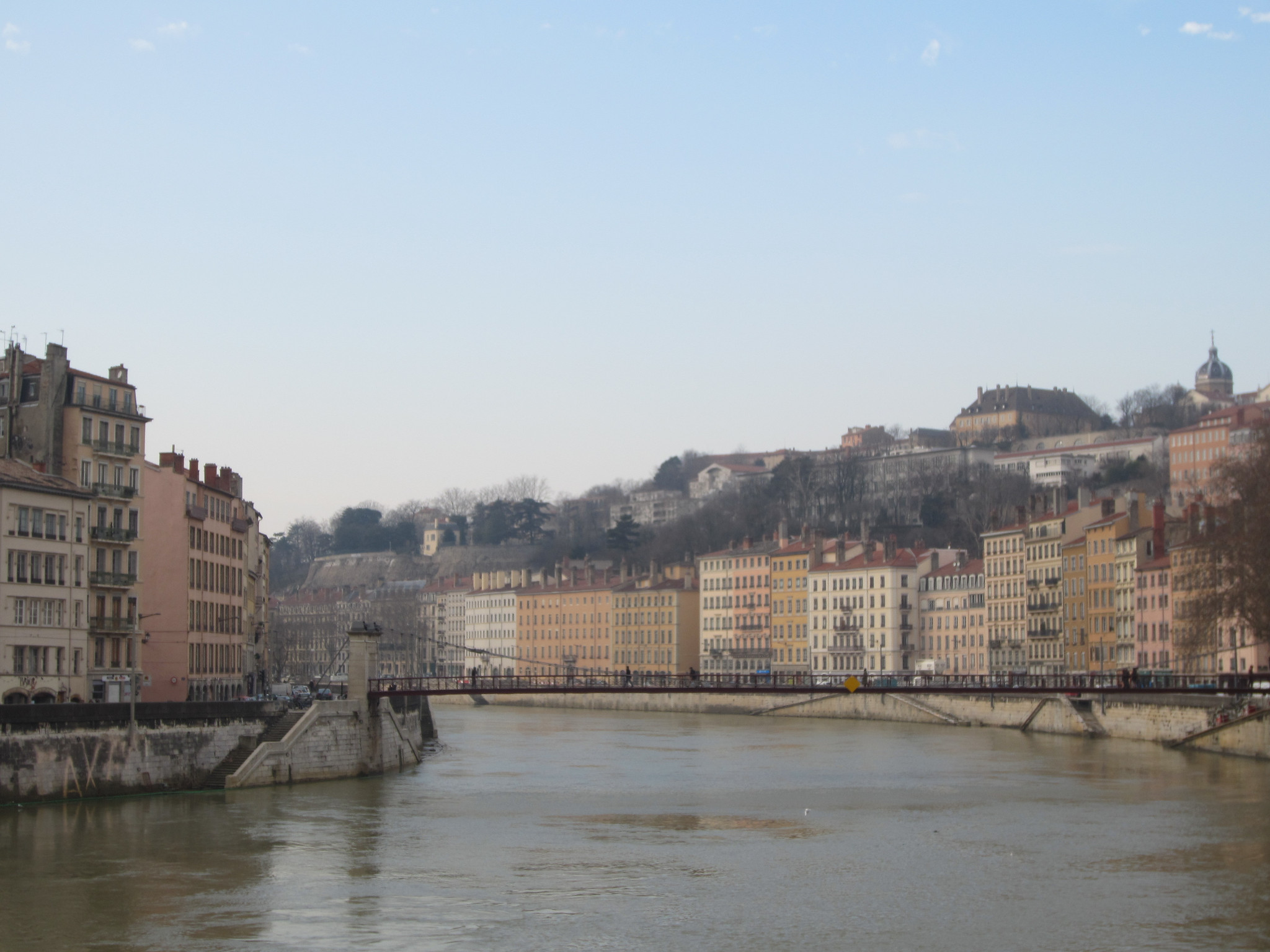 None of our tours start in Lyon, France, but in some instances, it might make more sense for people to fly into or out of Lyon St. Exupéry Airport (LYS).  For instance, you might find an incredible airfare deal, or you're cycling the Via Rhona from Geneva to Lyon, or you want to spend time visiting Lyon after a cycling tour.
Let's say you're flying into Lyon and you don't want to rent a car or take a taxi to Geneva (the more costly options). You'll need to get to Lyon's main train station in the city center, which you can do by express tram (under 30 min, 14.70 euros) or by taxi (34 minutes, about 50 euros). From Lyon's Gare Part-Dieu, you have a few trains to choose from, priced between 28-50 euros. The fastest trains are TGV or TGV Lyria, for direct journeys lasting about an hour and 45 minutes. TER trains connecting in Chambéry take the longest at 3 hours and 20 minutes, while a TER and Autocar (bus) combination, connecting in Aix-les-Bains or Saint-Julien-en-Genevois, lasts roughly 2 hours and 45 minutes. (We don't recommend the train and Autocar combination, but it might make sense for you.) At Gare Cornavin in Geneva, you will need your passport on hand when you go through customs.

Follow the reverse process if you need to get to Lyon from Geneva.
Lyon to Other French Cities
You'll find TGV access from Lyon St. Exupéry airport to destinations such as Avignon, Paris, and Grenoble. Getting to the TGV station is easy — from the central location between terminals 1 and 2, take the long walkway! Or, for more train options, including TER trains, follow the previous section's steps to Gare Part-Dieu. There are also buses from the airport to Annecy, Aix-les-Bains, and Chambéry.
Annecy & Grenoble to Lyon
If your tour ends in Annecy or Alpe d'Huez, you may want to consider connecting to Lyon. From Annecy, you can take a TGV directly to the Lyon airport or a TER train to Gare Part-Dieu. From Alpe d'Huez, you must first get to Grenoble, then you can also find TGVs to the airport or TERs to the city center. From either Grenoble or Annecy, you will also find bus service directly to the St. Exupéry airport.

Follow the reverse process if you need to get to Annecy or Grenoble from Lyon.
Other services we can provide
Even if you sadly aren't able to do one of our full tours, we can still organise logistical support services and bike rental via our sister brand, Geneva Cycling. We have a wide range of bikes for hire, including road, electric, gravel and hybrid bikes. Location depending, we can often deliver these right to your accommodation free of charge! Our other logistical support services include luggage transfers and support vehicles.
RESOURCES
Taxis
Geneva: Taxi Phone (www.taxi-phone.ch +41 22 33 141 33) or AA Genève Central Taxi (www.geneve-taxi.ch +41 22 3 202 202)
Annemasse or Gaillard: Alp Airport taxi (+33 6 61 35 87 00)
Alpe d'Huez: Jean-Paul Fege at Taxi de la Meije (+33 6 79 53 45 67)
Annecy: ATT Taxi (+33 6 32 48 32 43) or Mollier Pascal (+33 6 07 83 60 47)
Trains
SNCF (France): https://en.oui.sncf/en/
SBB (Switzerland): www.sbb.ch
Buses
Transdev (Annecy to Geneva): www.transdevhautesavoie.com/en
Aerocar (Grenoble to Geneva) www.aerocar.fr/en/
Altibus (Annecy to Lyon airport): www.altibus.com
OuiBuss (All Destinations): www.ouibus.com/
Public Transit
Geneva: https://www.tpg.ch/fr 
Lyon: www.tcl.fr/en
Alpe d'Huez and Grenoble: https://www.transisere.fr/en/schedules/23
Airports & Airport Ground Transportation
Geneva, Switzerland: www.gva.ch/en
Geneva ground transport: www.gva.ch/unireso
Lyon, France: www.lyonaeroports.com/eng
Lyon ground transport: www.rhonexpress.fr/en