Corsica Regional Information
14-02-2019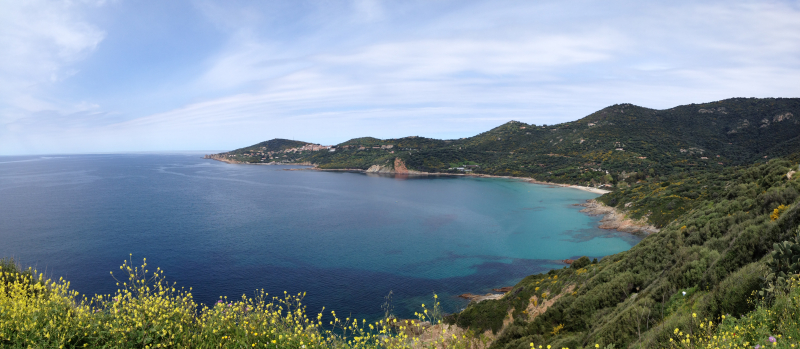 In this article, we cover the "basics" you need to know before traveling/cycling to the island of Corsica. Among other topics, you'll learn about the various ways to travel to Corsica, things to see and do, and more…
For general travel tips to Corsica, we recommend you check:
How to get there: Air & Ferry service to Corsica
Whether you arrive by air or by sea, Corsica is relatively easy to get to. To learn more about travel to/from Corsica, do make sure to check the following article:
Trains in Corsica
If you are planning to rent a bike for your trip in Corsica, make sure you read the following articles:
As you can see in the map below, our route along Corsica's coast is not well covered by train, but the system is useful for crossing the island. If you fly into Ajaccio, you can take the train to our starting point in Bastia. Check here for their most recent train schedules. They should also be printed in local newspapers.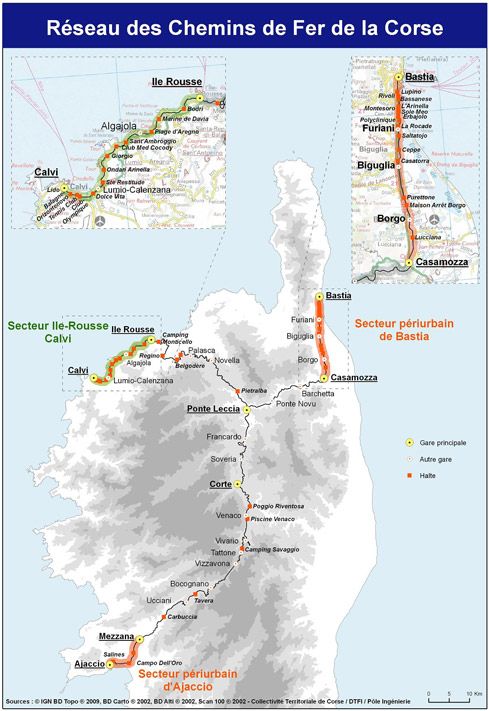 Bikes are not allowed on Corsica's train system, so if you would like to bring your own bike, think about shipping your bike ahead of you, or taking a bus instead. For bus services see Corsica Bus. Some routes do show a price for bike transport, but check when planning your trip. For those bringing their bikes, or for those who want an extra mode of transport while touring Corsica, car rentals may be the best option for you. Note: for those renting bikes in Bastia, you will want to check with the renter if there is a bike drop-off at the end of the tour in Ajaccio.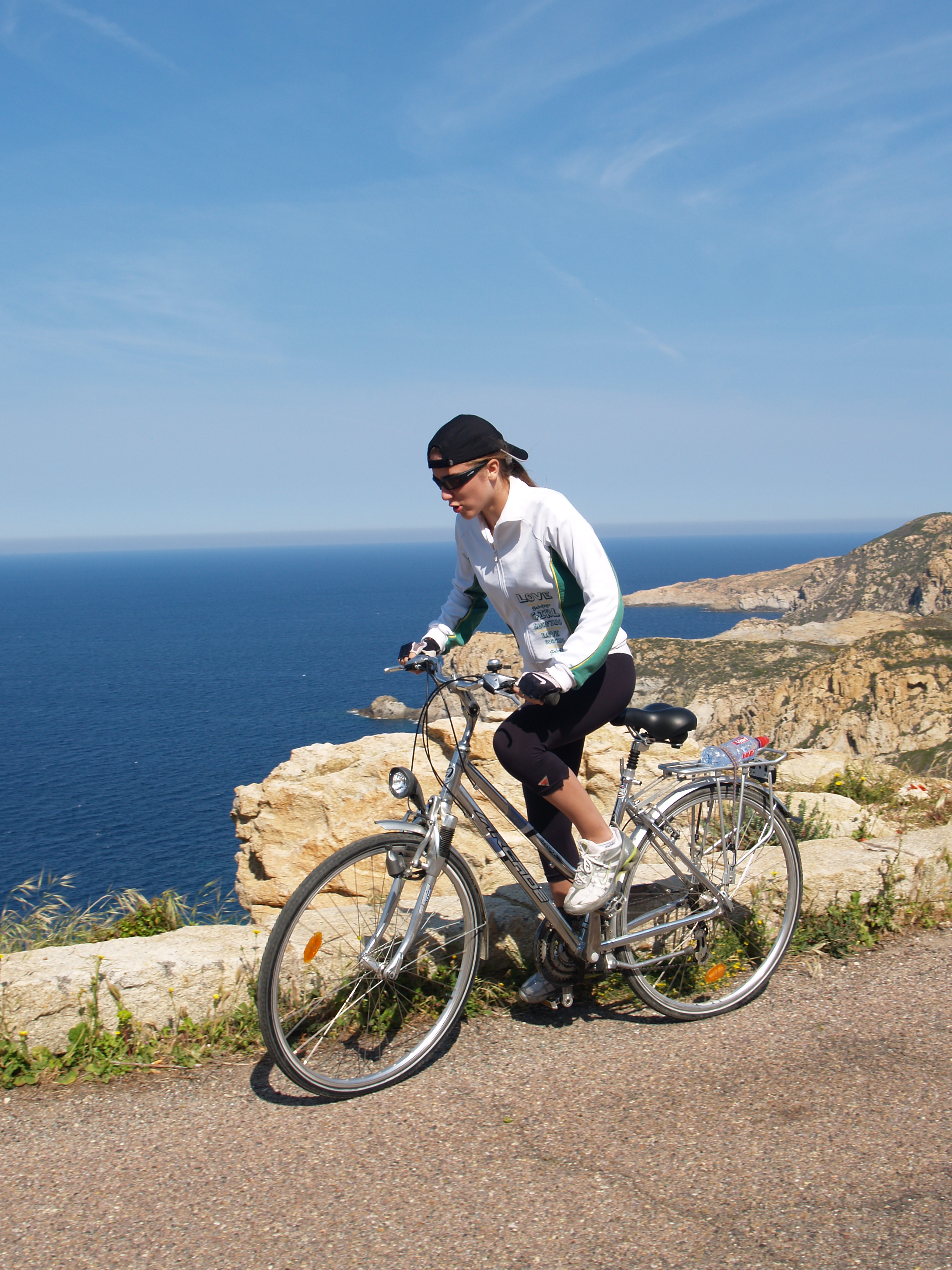 When is the best time to travel to Corsica?
The best time to visit is May through September. The weather is sunny and warm until September. For biking, you'll love the months of May, June, and September: it's not too hot and the island is less crowded.
What is there to see and do in Corsica?
Two-Thirds of this island is covered in nature reserves, you won't want to miss out on visiting one of Corsica's five parks. The town of Bastia, our starting point, is known for its Terra-Vecchia district, old picturesque port, and its 17th-century Saint-Jean-Baptiste church (there are dozens of churches to visit in historic Corsica!). Other popular tourist sites are the Museum of Prehistory and Archeology in Sartène as well as the home of Napoleon Bonaparte in Ajaccio. For those less historically inclined, the coast is full of beautiful beaches and quaint marinas.
To learn more about some things to do and to see in Corsica:
The Terrain
Corsica is a mountainous island, but that's not all! In this region, you will navigate and pedal your way past picturesque beaches, grassy plains, steep mountains, and sheer cliffs. This region has everything you could want, and you get to experience all of it first-hand from the seat of your bike!
Corsica Weather and Climate
The climate of Corsica is Mediterranean on the coast, with mild and rainy winters and warm and sunny summers, while in inland areas it gradually becomes colder with increasing altitude. Along the coast, annual precipitation does not exceed 700 millimeters (27.5 inches) and follows the Mediterranean pattern, with maximum precipitation from October to February, a gradual decrease in spring, and minimum rain in summer.
Temperature and Rainfall

Local produce/shopping
If you are looking for something traditionally Corsican then we suggest you try handicraft shops or craftsmen's workshops around the island where efforts to revive the ancient arts of knife-making, pottery, stoneware, basket-weaving and glass-blowing are proving increasingly popular.
Gastronomy: Food products
Corsica has its own, very individual, cuisine. The various cold meats (coppa, lonzu, prisuttu, figatellu) can be accompanied by polenta made from chestnut flour or garnished soups. Fish and seafood are accented with local herbs, including oregano, marjoram, and mint. Corsica is also known for is cheeses, such as Brocciu, made with the whey of goat or sheep. Honey is also a product of Corsica!


Gastronomy: Wine
Popular wines from this region are Nielluccio, Sciaccarello, and Vermentino. This region mainly produces reds and rosés. You can discover more about Corsica wines here: www.corsica.co.uk/blog/discovering-corsican-wines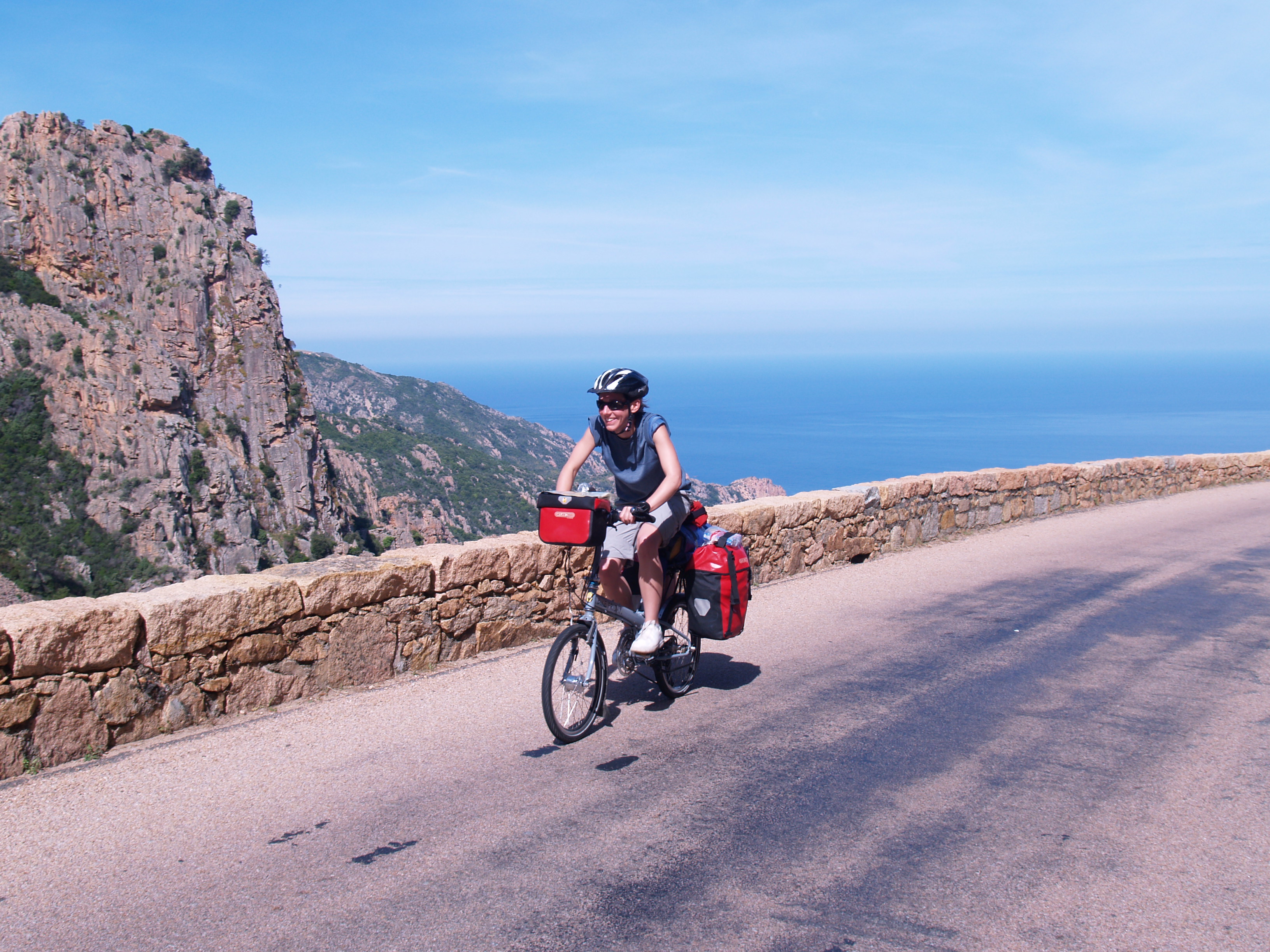 List of links
www.corsica.co.uk/blog/discovering-corsican-wines
List of markets
We've organized some notable markets by location, date and time. If you happen to be in the area, stop by to check out the local produce! You never know what you'll find.
Ajaccio
Daily: Place César-Campinchi
Daily, until 1 pm: Place Foch
Daily, until noon: Marche des Producteurs de Pays
Bastia
Tuesday-Sunday: Place de l'Hôtel de Ville
Sundays, Flea Market
Saturdays & Sundays: Bastia Market
L'Île Rousse
Daily, 7AM-Noon
Saint-Florent
1st Wednesday of every month