Piedmont Regional Information
01-02-2019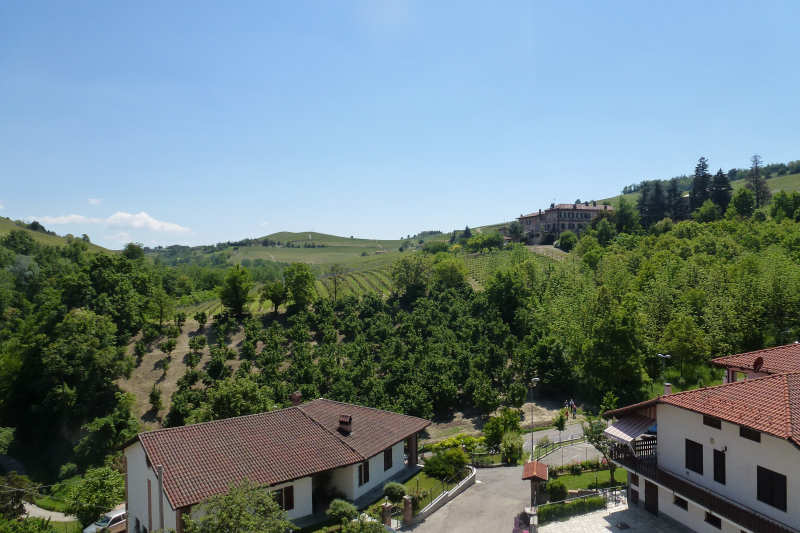 In this article, we cover the "basics" you need to know before traveling/cycling to Piedmont. Among other topics, you'll learn about the various ways to travel to Piedmont, things to see and do, and more… 
For general travel tips to Europe, we recommend you check:
How to get there: Air, Trains, Buses, and Cars
Piedmont is easy to get to and well serviced by international airlines. To learn more about travel to/from Piedmont, do make sure to check the following articles:


Italy's Train System
Europe is known for its excellent train system, and there's more good news: the train system is fairly friendly to bicycle owners.


If you wish to travel by train with your bike to Piedmont, do read the following pieces:



If you're taking a train and the ticket costs you less than 3.50 Euros, Trenitalia suggests that you buy another second-class ticket for your bicycle from the self-service machine, and you can take your bicycle with you. Another option for longer train rides is a separate 3.50 Euro ticket that is valid for 24 hours of train time (which cannot be purchased from a self-service machine). The rate may be increased on some night trains. For full details, please see Trenitalia's website: https://www.trenitalia.com/en/services/travelling_with_yourbike.html

As in France, all bicycles can be carried on board for free if they are dismantled and in a box or covered.
Here's the makeup of the Italian rail network:
Alta Velocità (AV): The fastest trains, named in descending order of speed, the Frecciarossa ("Red Arrow"), Frecciargento ("Silver Arrow"), and Frecciabianca ("White Arrow"). These only connect a short list of Italian cities, including Turin, Milan, Bologna, Florence, Rome, Naples, and Salerno. Reservations are required on AV trains.
Intercity (IC): Day trains to and from Italy's major cities and towns.
Intercity Night (ICN): Overnight trains to and from Italy's major cities and towns.
Eurocity (EC): Day trains that link major Italian cities to major European cities.
EuroNight (EN): Overnight trains that usually travel long distances.
Regionale: more local trains that stop at every station.

Please see www.trenitalia.com/tcom-en for more details or to book train tickets online.
Car Rental
You may choose to rent a car in Italy for part of your journey. Both international and local car dealers can be found at all Italian airports and at downtown locations in Torino, Alessandria, Alba, and Casale Monferrato. You can find the best deals by comparing rental companies online: Avis Italie (www.avis.com), Europcar (www.europcar.com), Budget (www.budget.com), SIXT (www.sixt.com), Hertz Italie (www.hertz.com), Enterprise Italie (www.enterprise.com), and Alamo (www.alamo.com). Note that drivers must be over 21 to rent a car (21-25 year olds may face extra fees) and they must possess a valid driver's license. An International Drivers License is required for rentals in Italy.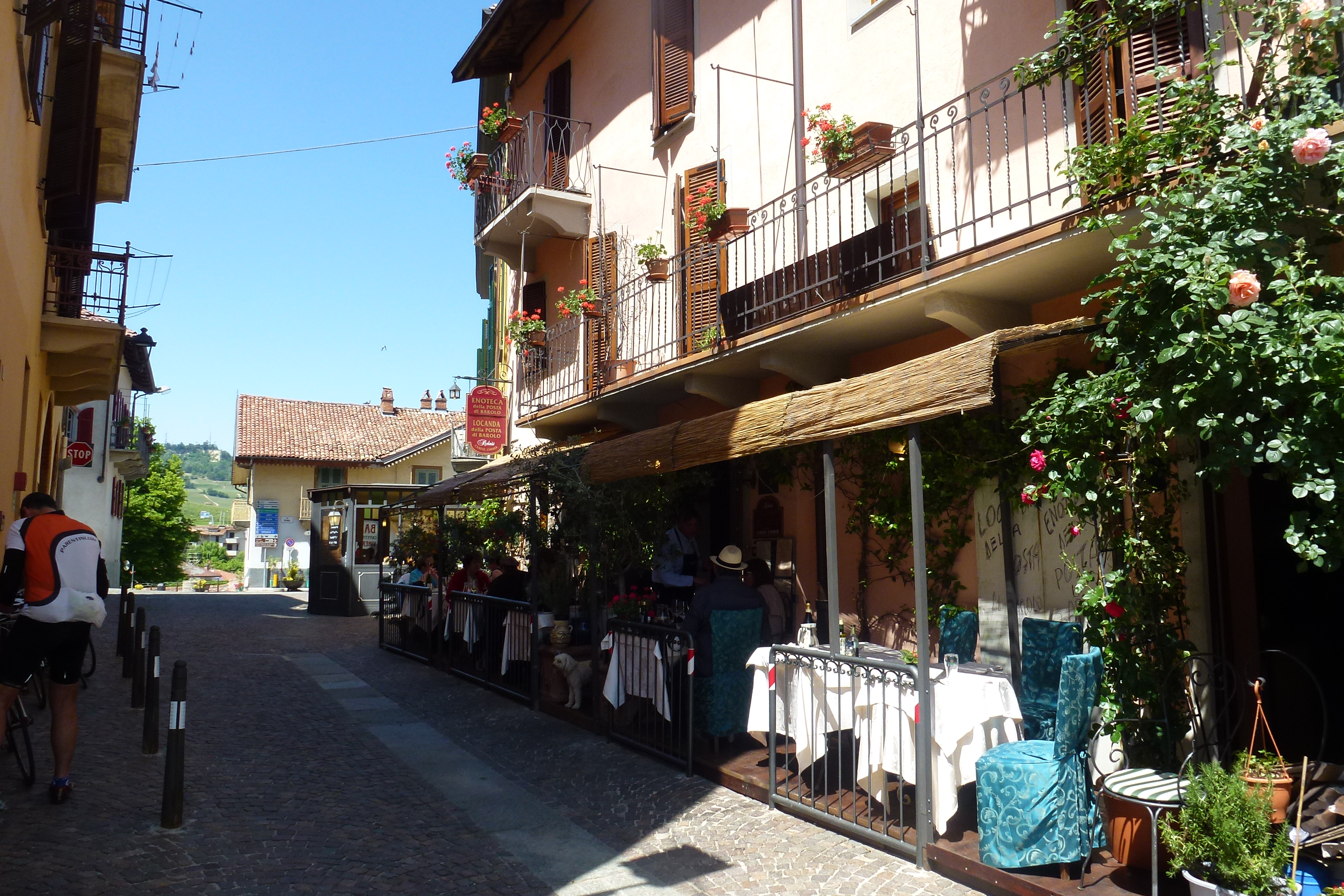 When is the best time to travel to Piedmont?
The best time to visit Piedmont is during the spring, which experiences gentle temperatures, or the fall, which coincides with the grape and truffle harvest. Summer is very sunny, but can also be too hot for some riders.


What is there to see and do in Piedmont?
The Shroud of Turin and the UNESCO-protected vineyards around Casale Monferrato are arguably the best-known attractions in Piedmont, although it's also home to many beautiful cathedrals and palazzos. The Piedmontese are proud of their regional produce, and in Alba, they celebrate with an international truffle fair in October and a wine festival in late April/early May. Another longstanding tradition is the Palio d'Asti horse race held on the third Sunday in September.


To learn more about what to do and see in this region, check the following piece:
The Terrain
Piedmont literally translates to "foothills," so you can certainly expect to encounter hills here. (The most recognizable vineyard-covered hills are in a section called the Langhe.) The Alps soaring above the foothills and flat plains along the Po River add variety to the landscape.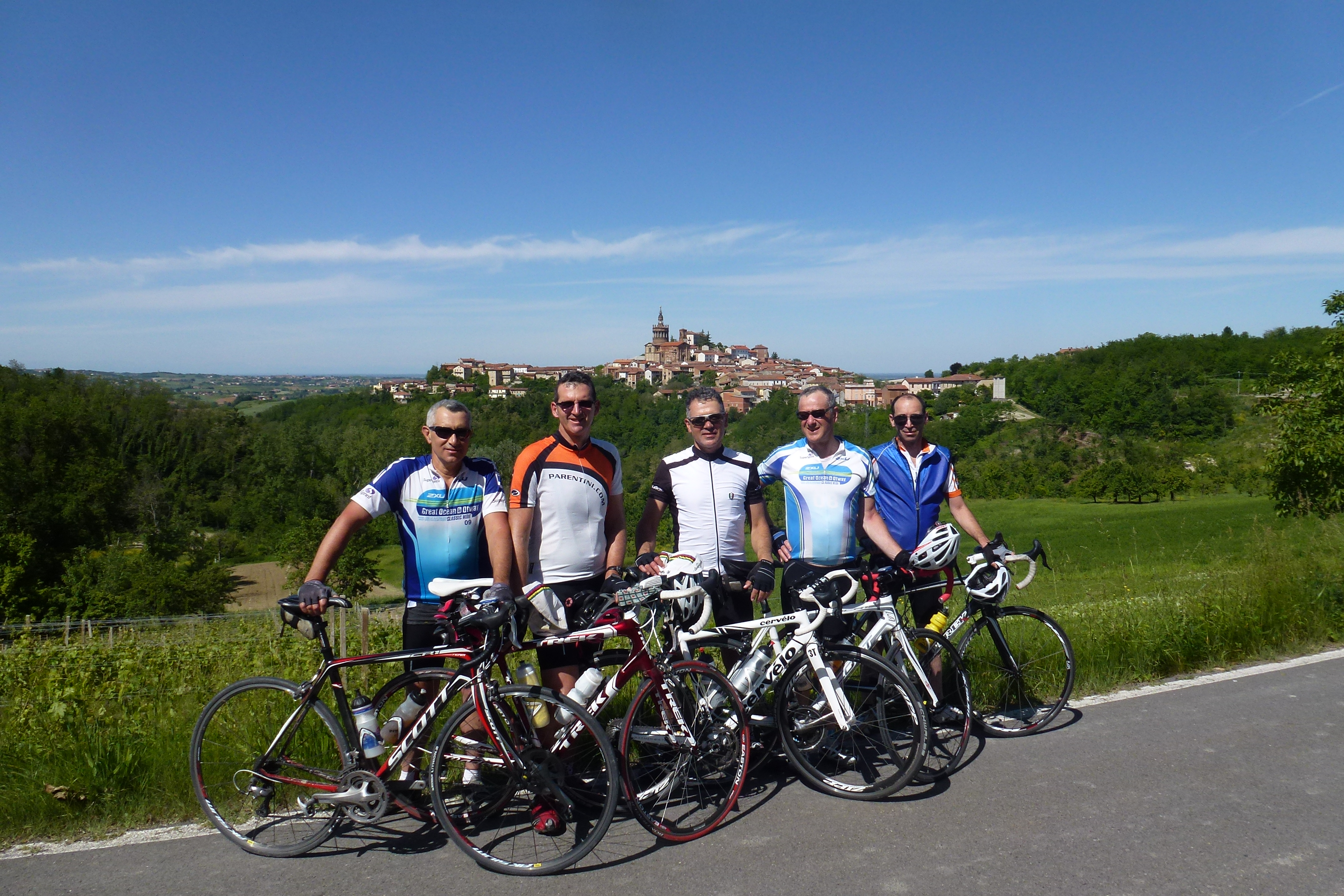 Piedmont Weather and Climate
The humid subtropical climate of Piedmont means the region experiences hot, humid summers and mild to cool winters. There's no real "dry season" so even if when it's not raining, you may still feel the humidity. Summer brings thunderstorms while winter typically brings snow to the Alps — Torino was, after all, the host of the 2006 Winter Olympics. Spring tends to arrive early, however!

Gastronomy and wine: Food
Given the astronomical prices of truffles, we recommend you enjoy truffle shavings or oil-laden food while dining on tour. Bottles of wine, on the other hand, make a great souvenir. Other local goods are Borsalino hats made in Alessandria, Ferrero Rocher chocolates from Alba, or anything from regional markets!
Local goods and shopping
"Tartufo bianco" or white truffle is Piedmont's #1 specialty. For cheeses, Gorgonzola, toma, robiola, bruss, and sernium are a must-try. Hazelnuts and tripe are particular to Piedmont as well, along with these tasty desserts: amaretti, Krumiri, baci di dama, nougat, bicciolani, and Novara biscuits.
Favorite dishes
At your local trattoria, you may find yourself tasting bagna cauda (a type of "fondue") or fritto misto fried appetizers. Oxtail, risotto, gnocchi, pollo alla Marengo (chicken with tomatoes), Bollito misto stew, and fried frog are the top regional dishes to try.
Gastronomy and wine: Wine
Piedmontese wine lists are nothing short of fantastic. Look for labels like Barolo, Barbaresco, Moscato d'Asti, Langhe, Ruche di Castagnole Monferrato, Barbera, Dolcetto d'Acqui, and Asti Spumante.
List of links
Piedmont: www.italia.it/en/discover-italy/piedmont
Torino: www.turismotorino.org
Asti: www.astiturismo.it/en
Acqui Terme: https://turismo.comuneacqui.it/?lang=en 
List of markets
We've organized some notable markets by type, location, and date,. If you happen to be in the area, stop by to check out the local produce! You never know what you'll find.


Acqui Terme
Food market: Corso Italia and surrounding piazzas on Tuesday and Friday mornings
Alba
Food market: town center on Saturday mornings
Alessandria
Food market: Piazza della Liberta, Piazza Ceriana and Piazza Perosi on Mondays
Asti
Food market: Piazza Pilone and and Corso Alba on Mondays, Piazza V. Alfieri and Piazza della Liberta on Wednesdays and Saturday mornings
Antiques: Piazza San Secondo every 4th Sunday of the month
Canelli
Food market: Piazza Gancia on Tuesdays and Fridays
Casale Monferrato
Antique: Piazza Castello, 2nd Sunday and previous Saturday of the month
Torino
Food market: Porta Palazzo in Piazza della Repubblica, daily except Sundays (one of Europe's largest outdoor market)
Antiques: Piazza Borgo Dora, every 2nd Sunday of the month