Tuscany Regional Information
05-02-2019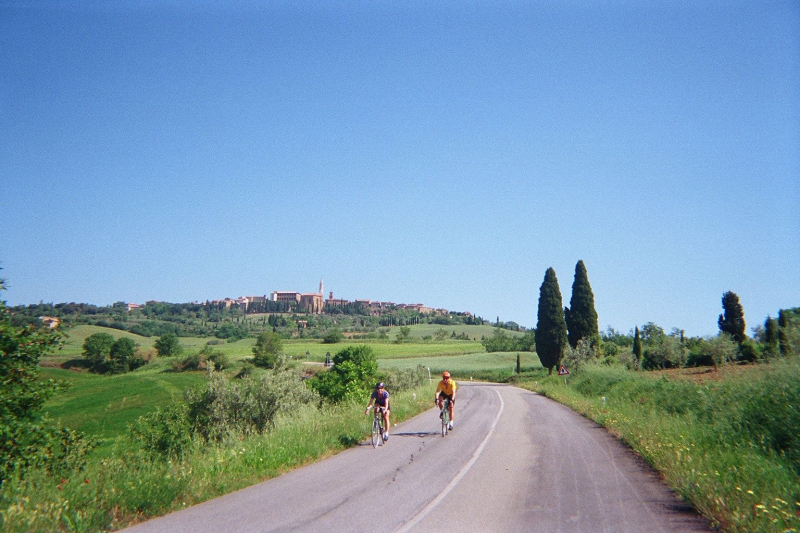 In this article, we cover the "basics" you need to know before traveling/cycling to Tuscany. Among other topics, you'll learn about the various ways to travel to Tuscany, things to see and do, and more… 
For general travel tips to Italy, we recommend you check:
How to get there: Airports
The starting point for most of our tours in Tuscany is Florence. You can easily get to Florence via the Florence Airport (FLR) also known as "Aeroporto di Firenze Amerigo Vespucci" or the Pisa International Airport (PSA)  named the Galileo Galilei Airport.

The Florence airport offers air connections with the most important European cities, as well as flights with low-cost carriers like Vueling and TUI fly. Getting to Florence center from the Airport can be done by shuttle bus and taxi connections, or car rentals. The Volainbus shuttle departs from the airport to the city center every 30 minutes, 7 days a week.

The Pisa 'Galileo Galilei' airport offers air connections with the most important international cities and destinations, as well as flights with low-cost carriers like Easyjet and Ryanair. From Pisa's airport, you need only to walk across a covered walkway to Pisa Central Station, from which you can take a direct train to Florence and connect to other cities. 

Intercontinental flights may also be found into Rome, which has small flight connections and great train connections to Florence, or even Milan (though we'd recommend Rome over Milan, since the Milan airports are much further from Milan city).
How to get there: Trains
Europe is known for its excellent train system, and there's more good news: the train system is fairly friendly to bicycle owners.


If you wish to travel by train with your bike to Tuscany, do read the following pieces:


If you're taking a train and the ticket costs you less than 3.50 Euros, Trenitalia suggests that you buy another second-class ticket for your bicycle from the self-service machine, and you can take your bicycle with you. Another option for longer train rides is a separate 3.50 Euro ticket that is valid for 24 hours of train time (which cannot be purchased from a self-service machine). The rate may be increased on some night trains. For full details, please see Trenitalia's website: https://www.trenitalia.com/en/services/travelling_with_yourbike.html

As in France, all bicycles can be carried on board for free if they are dismantled and in a box or covered.

Here's the makeup of the Italian rail network:
Alta Velocità (AV): The fastest trains, named in descending order of speed, the Frecciarossa ("Red Arrow"), Frecciargento ("Silver Arrow"), and Frecciabianca ("White Arrow"). These only connect a short list of Italian cities, including Turin, Milan, Bologna, Florence, Rome, Naples, and Salerno. Reservations are required on AV trains.
Intercity (IC): Day trains to and from Italy's major cities and towns.
Intercity Night (ICN): Overnight trains to and from Italy's major cities and towns.
Eurocity (EC): Day trains that link major Italian cities to major European cities.
EuroNight (EN): Overnight trains that usually travel long distances.
Regionale: more local trains that stop at every station.

Please see www.trenitalia.com/en for more details or to book train tickets online.
Car Rental
You may choose to rent a car in Italy for part of your journey. Both international and local car dealers can be found at all Italian airports and at downtown locations in Florence, Siena, and San Gimignano. You can find the best deals by comparing rental companies online: Avis Italie (www.avis.com), Europcar (www.europcar.com), Budget (www.budget.com), SIXT (www.sixt.com), Hertz Italie (www.hertz.com), Enterprise Italie (www.enterprise.com), and Alamo (www.alamo.com). Note that drivers must be over 21 to rent a car (21-25 year olds may face extra fees) and they must possess a valid driver's license. An International Drivers License is required for rentals in Italy.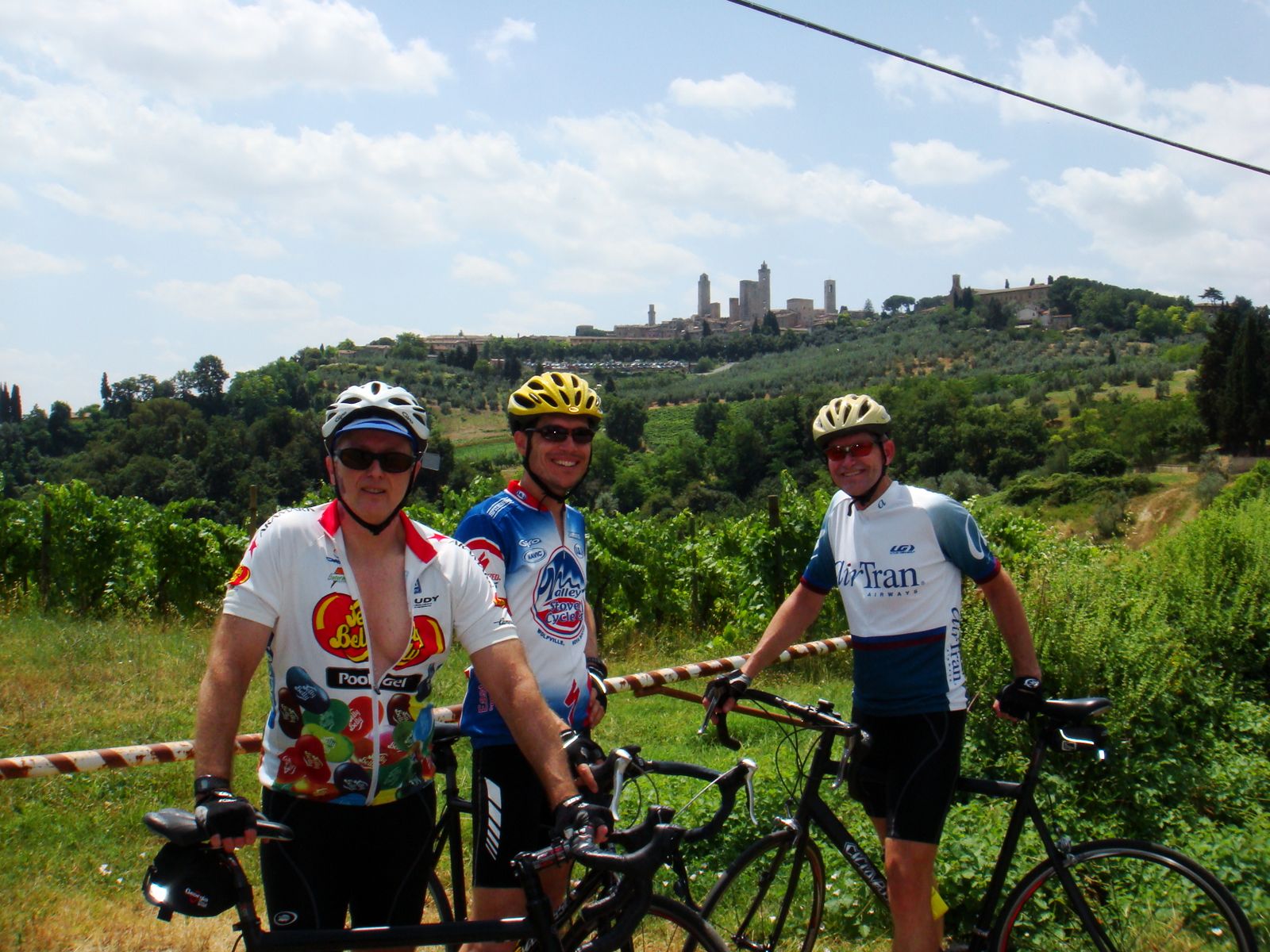 When is the best time to travel to Tuscany?
The best months for visiting Tuscany are undoubtedly May and June, since the long days and the fairly moderate temperatures (generally between 25 and 30 degrees Celsius) allow for pleasant rides. Plus, it's not high tourist season yet, so you can skip long lines at art museums!
We also recommend the period between the second half of September and the end of October. The climate is mild again (usually in October the temperatures do not fall below 20/25 degrees) and this is a very bustling and fascinating time of year in the countryside. The grape harvest takes place in September, and the olive harvest takes place at the end of October.
What is there to see and do in Tuscany?
Tuscany is Italy's most photographed region, thanks to its alluring green hills and picture-perfect towns. The Etruscans and eventually the Romans made their mark here, thus there are plenty of ruins to explore. It's also where the Renaissance got its start, so there are major architectural achievements to visit as well as masterpieces from artists like Michelangelo, Botticelli, and da Vinci. Known for its relaxed lifestyle, Tuscany is perfect for leisurely visits and gourmand experiences.
To learn more about what to do and see in Tuscany, read the following piece:
A great place to buy a romantic gift is at Ponte Vecchio in Florence, as you can read at:

The Terrain
In general, Tuscany's topography is two-thirds hilly and one fourth mountainous. The rest is flat along the plains of the Arno River Valley. For cyclists, this means a few steep climbs, but mostly rolling hills – and when you get to Florence on the Arno River, you'll be riding on flat land.
Tuscany Weather and Climate
Tuscany has a mild Mediterranean climate, with hot summers and cold, wet winters. Winter temperatures range from 50°F to 59°F (10°C to 15°C), while summer temperatures range between 77°F and 86°F (25°C and 30°C). Humidity can be high.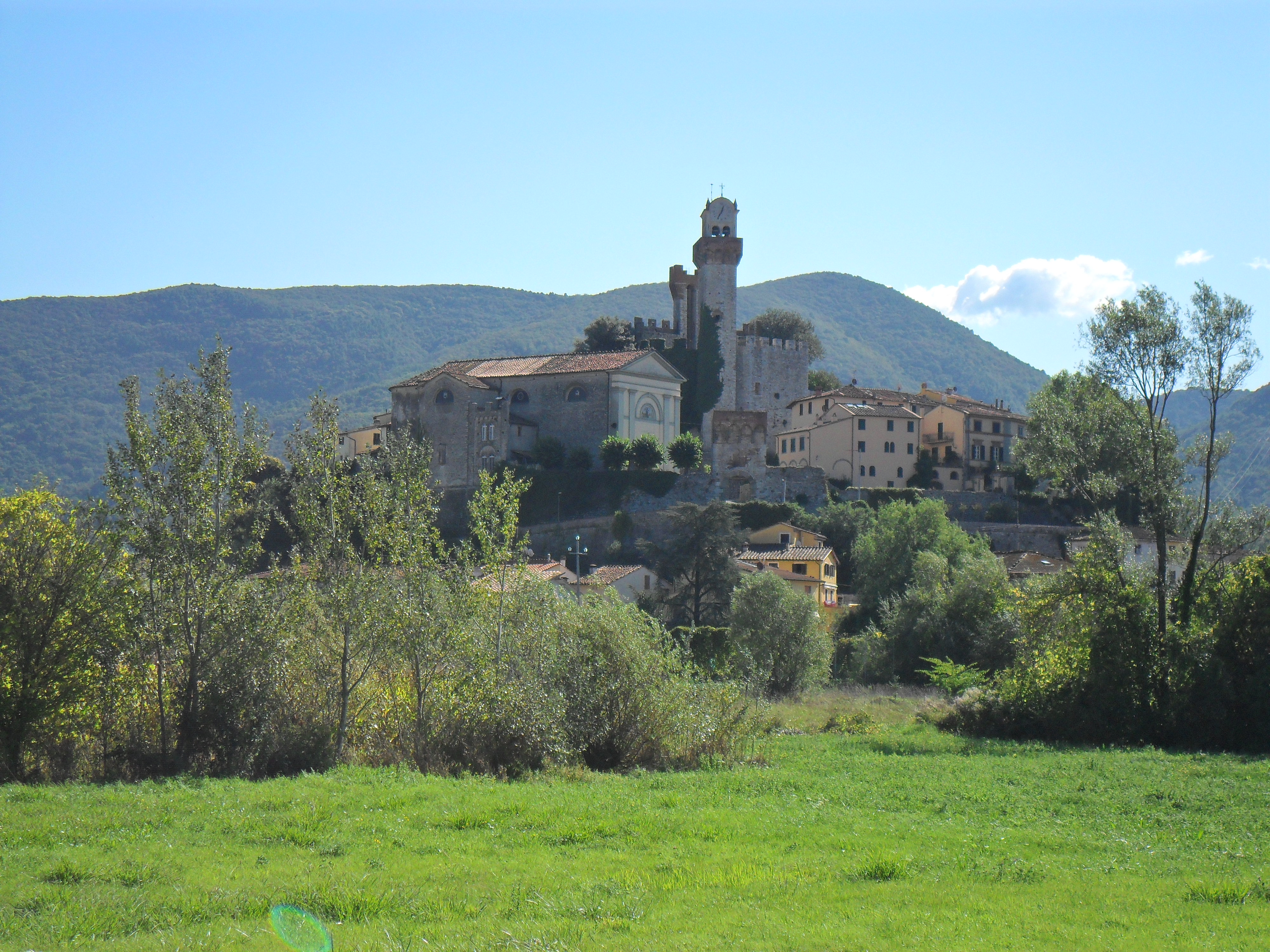 Local goods and shopping
Anything from Tuscany would be a great souvenir, especially if you can take the tastes of Tuscany home with you (like olive oil or wine). Other local goods are textiles, crystal glassware made in Colle Val d'Elsa, leather products, and works of art – whether they're contemporary pieces that speak to you, or antiques you found at a market.
Gastronomy: Food
Specific products of Tuscany include "Fiorentina" steak, fresh-made pasta, and cheeses like caciotta, pecorino, marzolino, and ricotta.
Gastronomy: Favorite local dishes
At your local ristorante, you'll definitely find "Antipasti" appetizers on the menu, like Crostini or Bruschetta. Soups (zuppa) are very popular in Tuscany, like Ribollita and Pappa al pomodoro. Try the "Fiorentina steak" in a dish called Bistecca, or a roast pork dish called Arista alla Fiorentina. For dessert, well, you can't go wrong with whatever you choose.
Gastronomy: Wine
Tuscany's most well-known wines are: Chianti, Brunello di Montalcino, Vino Nobile di Montepulciano, and Vernaccia di San Gimignano.
List of markets
We've organized some notable markets by type, location, date, and time. If you happen to be in the area, stop by to check out the local produce! You never know what you'll find...


Certaldo
Clothing/Food market: Via Giacomo Matteotti, Wednesdays
Colle Val d'Elsa
Food market: Piazza Arnolfo, Fridays
Florence
Antiques: Piazza Ciompi, 9am-7pm Monday to Saturday
Local produce: Central Market ,7am-2pm Monday to Saturday
Local produce and Crafts: Piazza Santo Spirito, 8am-2pm Monday to Saturday
Antiques: Piaxxa Santo Spirito, the second Sunday of every month
Greve-in-Chianti
Food market: Saturdays
Special Markets:
Il Pagliaio Market which highlights organic foods and producers, Every 4th Sunday of the month
Stelle e Mercanti, an evening market with food, artisans, and music. ONLY in June, July, and August on the 3rd Thursday of the month, from 6pm to 11pm
Fiera Annuale di Settembre, 1st Wednesday in September with food and local artisans
Montepulciano
Antiques: Grande square, second Sunday of the month
Food market: Thursday mornings
Monteriggioni
Food market: Castellina Scalo, Thursdays
Farmer market: 1st Saturday of every month in Castellina Scalo and 3rd Saturday in Tognazza.
San Gimignano
Food market: main squares of the town (Piazza Duomo, Piazza della Cisterna, Piazza delle Erbe), Thursday mornings
Fruits and vegetables only: Piazza delle Erbe, Saturdays
Siena
Food market: close to Piazza Gramsci, Wednesdays & Fridays
Antiques: Piazza del Mercato, third Sunday of every month