Things to do in Annecy
27-02-2019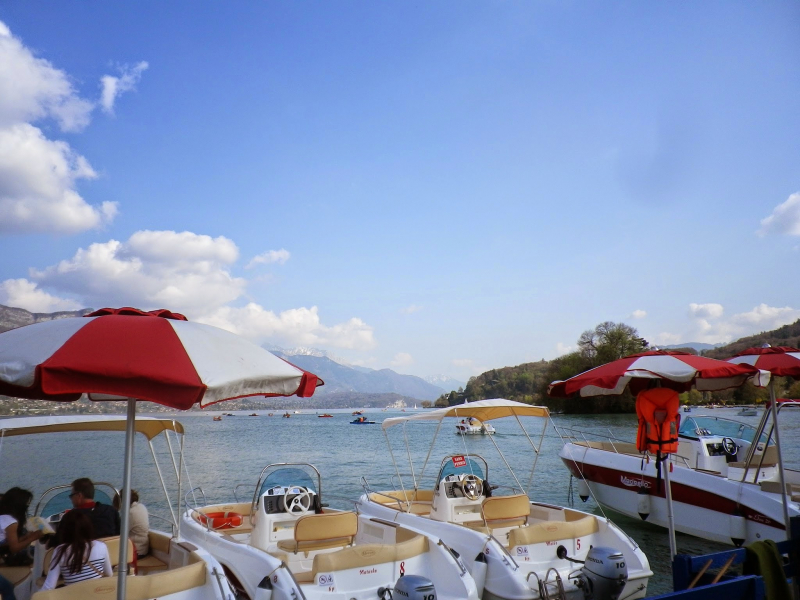 The striking color of the lake, the smell of fresh food from the vibrant street markets, the feeling of strolling around a historical castle with the mountains all around you, Annecy is a town that will undoubtedly leave you in awe. Only 35km (21 miles) from Geneva, it is rich in history, culture, and beauty. Our Three Lake Cycling Tour starts in Geneva and ends in the lovely Annecy, a wonderful place for a few extra nights of traveling joy. There is truly no way to "go wrong" with a visit to Annecy, but here are some ideas to get your eyes, heart, and taste buds excited!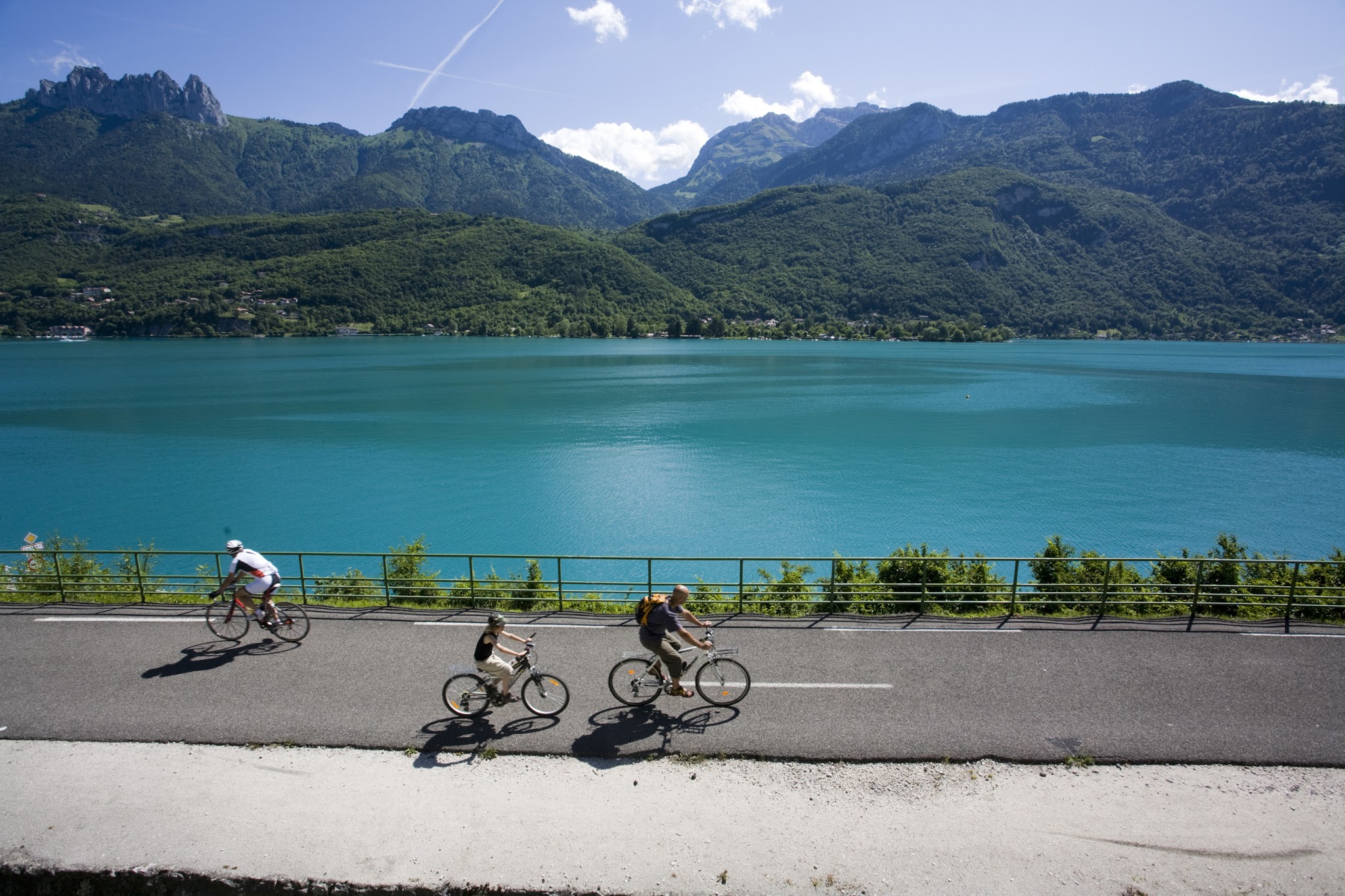 Bike the lake! – Annecy has a wonderful traffic-free bikeway that gives you a healthy way to enjoy the lake (photo provided by the Office du Tourisme d'Annecy). There are a number of pretty towns you can visit around the lake, including Talloires, which has plenty of its own activities to offer.

We can organise bike rental and other logistical support services via our sister brand, Geneva Cycling. We have a wide range of rental bikes, including road, electric, gravel and hybrid bikes. Location depending, we can often deliver these right to your accommodation free of charge! Our other logistical support services include luggage transfers and support vehicles.


Visit a beach – There are a number of great beaches around Lake Annecy. If you are on the northern tip of the lake (near the city), Plage des Marquisats, Plage de l'Imperial, and Plage d'Albigny are all great for relaxing and enjoying the warm water (around 75°F).


Paraglide – For the more adventurous, paragliding can be the most awe-inspiring way to see Lake Annecy and its surrounding beauty. The area has ideal air conditions and environment for air sports and there are plenty of companies that offer paragliding with packages for first-timers. One company, Aeroslide, provides information in English and prices online. Other companies include Annecy Aventure, Takamaka Annecy, and Adrénaline.


Kayak Lake Annecy – As Lake Annecy is known for its active culture, there are also a lot of companies that you can go through for a fantastic experience on the water by kayak or canoe. Most offer rentals for around 9 euros an hour or 30 euros for an entire day. Your options include Annecy Aventure, Takamaka Annecy, and Canoe Kayak Club d'Annecy.


Shop the markets and walk around Old Town – There are a number of wonderful markets in Annecy throughout the year. One of the most notable is the Sunday Market in Old Town, open from 7am – 1pm.


See Annecy by boat or vintage car – Give yourself a rest and enjoy the wind in your hair! Annecy offers unique experiences, including car rides in a vintage 2CV Citroen or a lake Safari. Les Deuches du Lac offers tours you can tailor to your liking, including a stop at l'Abbaye de Talloires, a one of a kind restaurant. Or, spend your time on the water with experiences offered by companies such as Water Taxi.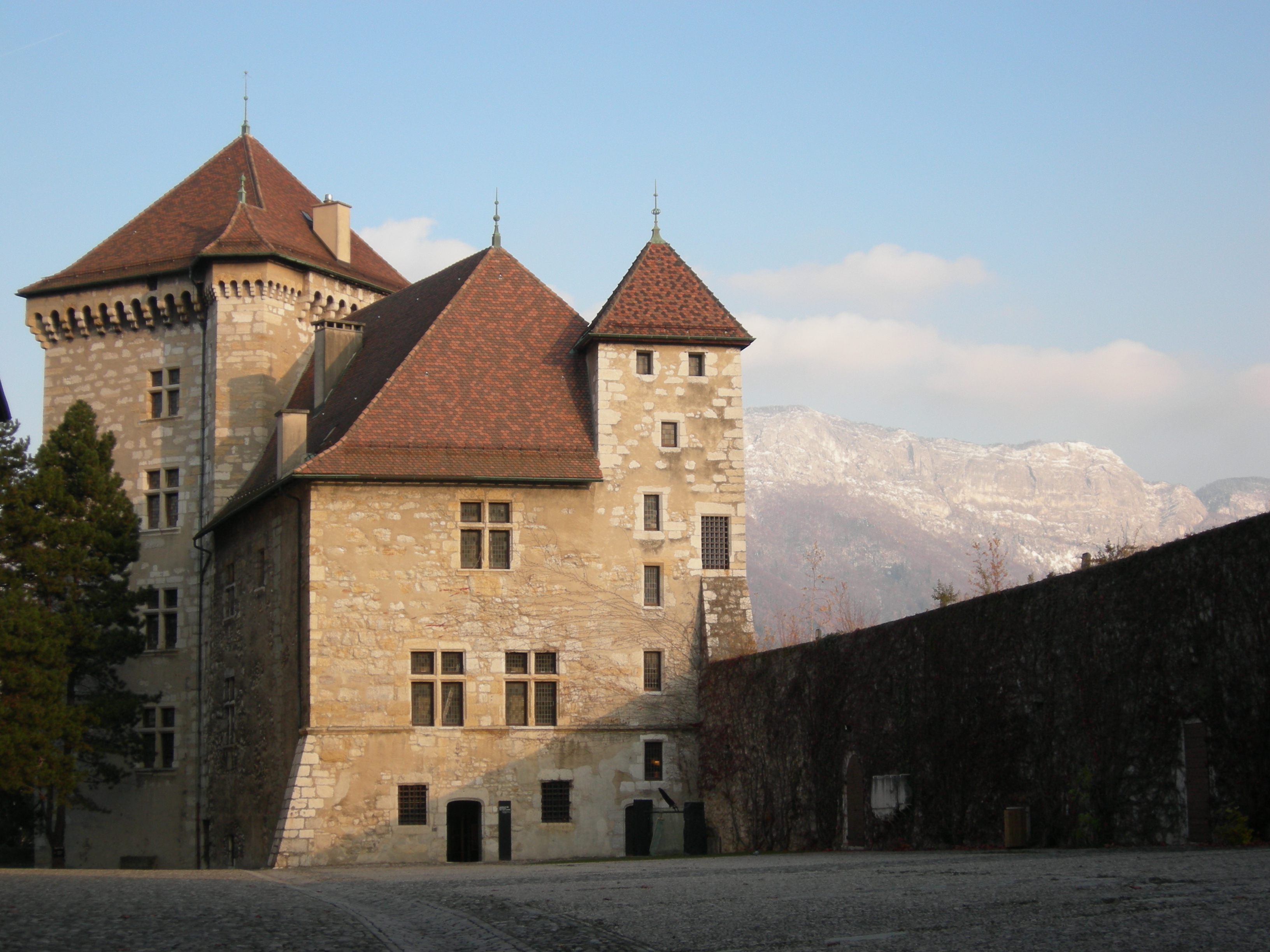 Château d'Annecy – This beautiful castle hosts a Regional Art Museum, Museum of Contemporary Art, and Regional Observatory. It is 5.50 € per adult and open from 10:30 am – 6 pm June through September; for the rest of the year, it is open from 10am-12pm and 2 pm – 5 pm (except Tuesdays).  (Make sure you see the Tour de la Reine (Tower of the Queen). The oldest part of Château d'Annecy, this 30m tower dates back to the 12th century!)


Palais de l'Isle – First home to the Lord of Annecy and later a jail, this castle now hosts a Local History Museum. A visit provides travelers with a great understanding of the history of the region. From June 1– September 30 it is open from 10:30 am – 6 pm for 3.80 euros per adult. For the rest of the year, it is closed on Tuesdays and is open from 10 am – 12 pm and 2 pm – 5 pm.



Visit the European Gardens (Jardins de l'Europe) and the Bridge of Love (Pont des Amours) – The European Gardens are an ideal way to spend an afternoon near the lake. The gardens will connect you to the must-see Pont des Amours and an island (Île des Cygnes "Swan Island") that was built for the lake's first swans (gifted from Geneva).


Carillon de la Basilique de la Visitation – With stained glass mosaics and a carillon of 38 bells, this 19th-century church is well worth a visit. Its visiting hours include Saturdays at 4 pm June 16 – September 1.


Eglise Saint Maurice (Church of Saint-Maurice) – Built in 1422, this national monument is an example of truly remarkable architecture. You can visit the church Tuesday through Friday or Saturday from 9am-11: 30 am.  For more information including Mass times, visit their website.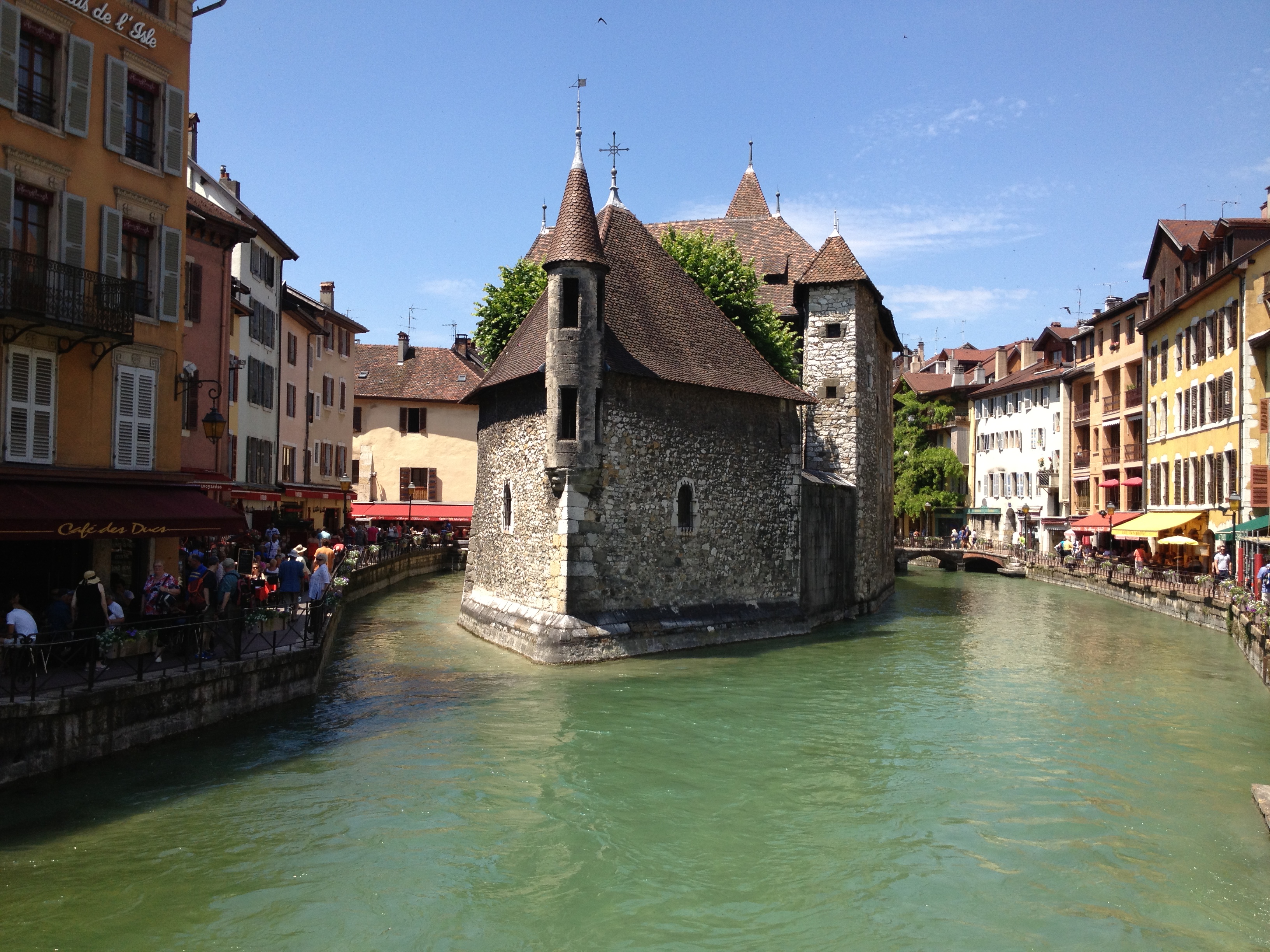 Famous Events
Tour de France 2013: On the 100th Anniversary of the tour, Stage 20 began in Annecy on July 20th, 2013.
Fête du Lac (Lake Festival) occurs the first weekend of August, with fireworks and many attractions.
Descente des Alpages (Return from Alpine Pastures) offers a festival on the second Saturday of October with local food, music, and entertainment highlighting the region's strengths.
You Must Try…
Ice Cream – The traditional ice cream maker and renowned Le Glacier des Alpes has been running for more than 35 years. Stop by on your way into town!
Cheeses – Reblochon and Tome des Bauges
Fine Fish – Whitefish and Char
White Wine – Apremont and Dogfish
Getting to Annecy from Geneva
Train- +/- 1 hour 30 minutes, +/- 20 euros – You can take the L2 Leman Express from Geneva's Cornavin Station to Annecy. Depending on where your accommodation is, you may also consider boarding the train at one of the later stops in Geneva, such as Chêne Bourg or Eaux Vives, or from Annemasse which is just over the border in France.
Bikes are allowed on the trains but it is recommended to try and avoid peak travel times if you are travelling with a bike. There is no additional charge for travelling with a bike in France, however there is an additional fare for travelling with a bike in Switzerland. You can find out more information about travelling with a bike on the Leman Express and check timetables on their website.