Getting to Reims in Champagne
14-10-2022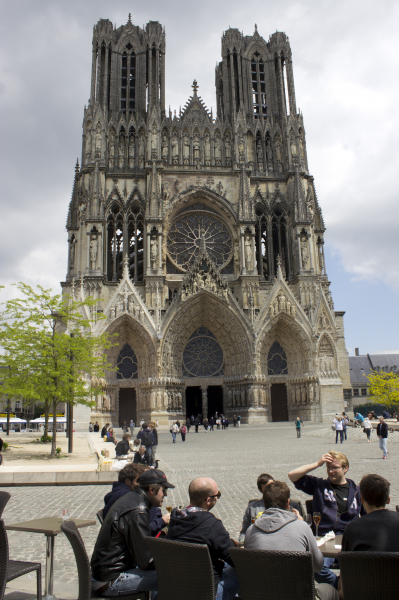 Located in northeastern France, Reims is the capital of the Champagne-Ardenne region, and the starting point for our Essential Champagne tour. In this article, we will describe the different options you have for getting to Reims.   
Introduction to Reims
As a center of medieval history and the capital of Champagne - the birthplace of the popular beverage of the same name - Reims certainly has plenty to offer visitors. From opulent palaces to historical champagne houses, there is much to see and do, no matter how long or short your stay in town is. The city's impressive cathedral, Notre-Dame de Reims, is its greatest highlight. Dating back to the year 1211 and completed in 1275, it has seen the coronation of many French rulers, including Charles VI, Charles VII, and Henry II. It has been damaged and restored twice: once from the French Revolution, and again, much more severely, from bombings in the First World War - these restoration efforts continue to this day. Once you are done with the wine cellar visits and cathedral tours, Reims is also a great base from which to explore the rest of the Champagne region - as you'll be doing on your bike!
Travel Options
Fly into Paris Charles de Gaulle or Orly and take the train
For most travelers, the best way to reach Reims is to fly into Paris and take a train from there. Paris has two main international airports, Charles de Gaulle and Orly, which can be reached from any major airport in the world and are serviced by most international airlines as well as many low-cost carriers. We recommend flying to Charles de Gaulle for a simpler and easier journey. At CDG, you can book train tickets from the "Aeroport Charles de Gaulle 2 - TGV" train station to Reims, although you'll have to make a connection at Champagne-Ardenne. The total time from the airport to Reims should clock in at 70-80 minutes, and the ride will cost about 30-40 euros. Be sure to book these tickets in advance at the link below; ticket availability on day-of-travel is not always guaranteed! 
Alternatively (or if you flew into Orly), you can make your way to Gare de l'Est, one of the largest train stations in Paris, from which TGV trains depart regularly to Reims throughout the day. Located right in the center of Paris, it is accessible from the airports by train or rideshare. RER city trains depart directly from Charles De Gaulle airport at regular intervals; take the RER B line to Gare du Nord; from there, Gare de l'Est is a short walk away - this all takes just under 40 minutes. If you're flying into Orly, you can take the Orlyval train to Antony, where you can change to the RER train and follow the same route, which altogether takes about an hour.
If you wish to simplify this leg you could also use the rideshare app you are most familiar with. Bolt is one of the local options (linked below) as well. Drives take about an hour and will cost you in the region of 40-50 euros.
The train ride to Reims from Gare de l'Est takes about 45 minutes, and tickets can be bought online or at the train station. The train station you will arrive into in Reims is Reims Ville (sometimes also called Reims Gare Centre), which is right in the city center. Additionally, there is a second train station located about 8 km from the city center called Champagne-Ardenne, which is also serviced by TGV trains. There is a tram that will take you from this station to the city center in 12 minutes.
Useful Links 
Paris international airports (Charles de Gaulle and Orly): www.parisaeroport.fr/en
TGV trains: https://en.oui.sncf/en/tgv
Paris public transport: https://www.ratp.fr/en
Bolt: https://play.google.com/store/apps/details?id=ee.mtakso.client (Google Play) / https://apps.apple.com/us/app/bolt-taxify/id675033630 (App Store)
Fly into Paris-Vatry 
If you're already in or near western Europe, you might consider flying to the Paris-Vatry airport instead. This is the nearest airport to Reims, situated about 60 km from Reims and 150 km east of Paris. However, it is only serviced by two airlines, Ryanair and Iberia. It has a handful of regular flights mostly to and from Spain, Morocco, and Portugal. From the airport you will have to take a taxi (there is information on this on the airport website) either directly to Reims or to Châlons-en-Champagne from where you can take the train to Reims. You could also rent a car through the rental company Avis, who operate at the Paris-Vatry airport, and drive yourself to Reims. This would take around 45 minutes. Note that if you plan on renting a car at Paris-Vatry, you must rent in advance at the link below - you can't do it on the spot. 
Paris-Vatry airport: www.parisvatry.com/en
Avis car rental: https://www.avis.com/en/home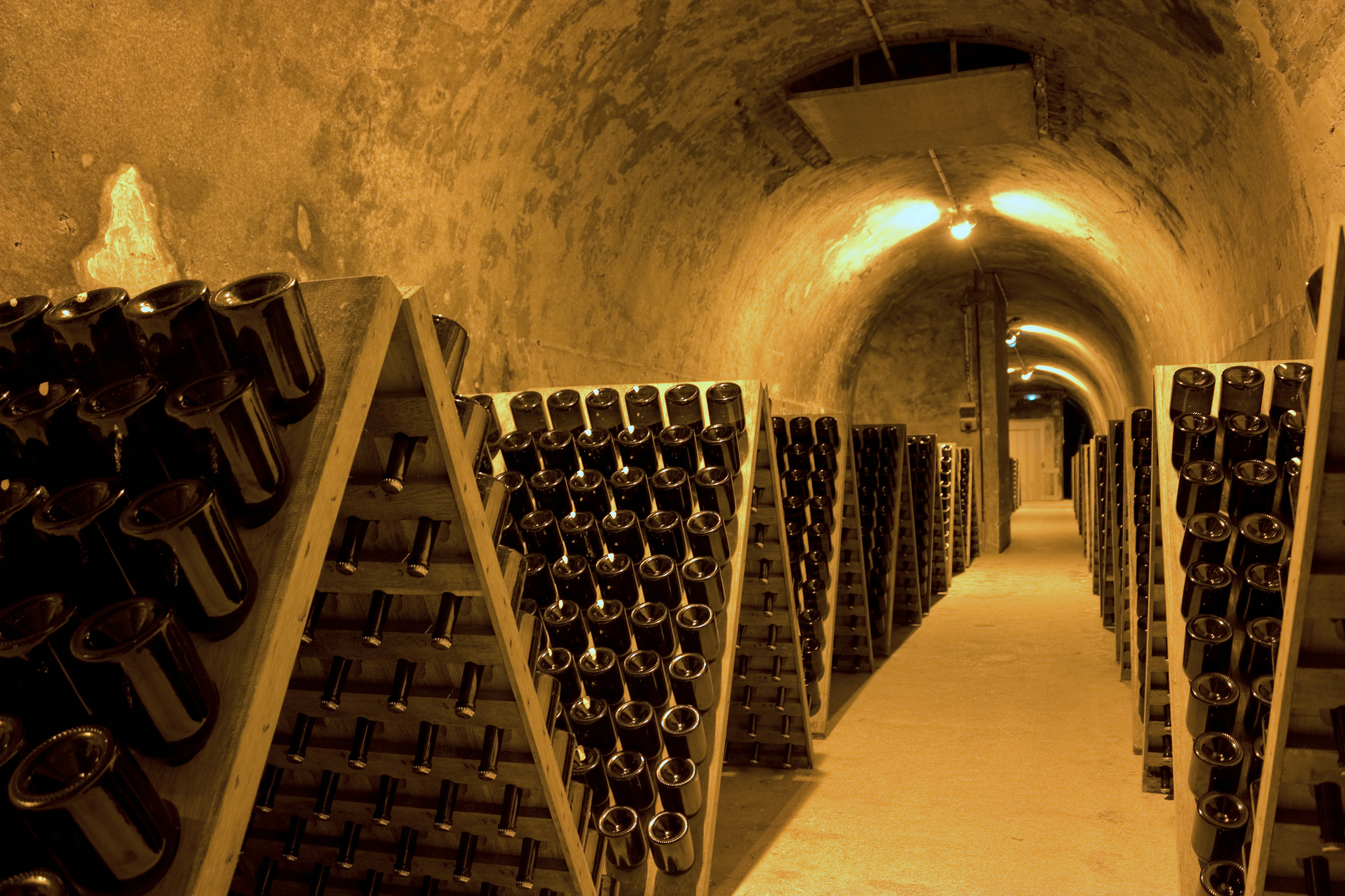 Take the bus
Another option would be to reach the city by bus. There are regular coach buses from Paris to Reims, and the trip takes anywhere from just under 2 hours to 3 hours. Flixbus run this route multiple times a day. Direct bus routes to Reims from elsewhere in Europe are rare, but it's easy to reach Paris and make a connection from there. Prices vary depending on the time of day and how far in advance you buy your tickets, which can be purchased online through the link below.
Flixbus: https://global.flixbus.com
Drive
The drive from Paris to Reims takes 1h30 to 2 hours and incurs minor tolls along the way. If you plan on driving to Reims, either with your own car or a rental, you will need somewhere to park while you are on your cycling tour. The following is a list of a few of the parking spaces in the city and their approximate prices, as of 2022:
Cathedrale Reims Mercure - 22 euros/week
Courlancy Comedie - 19 euros/week
Coutures Henry Vasnier - 21 euros/week
Croix du Sud Saint Phalle - 15 euros/week
Gare de Reims Baussonnet - 30 euros/week
Gare de Reims Clairmarais - 32 euros/week
Please see the following website for a map and more information: https://zenpark.com/parkings-a-reims/poi12