Emilia-Romagna Regional Information
15-02-2019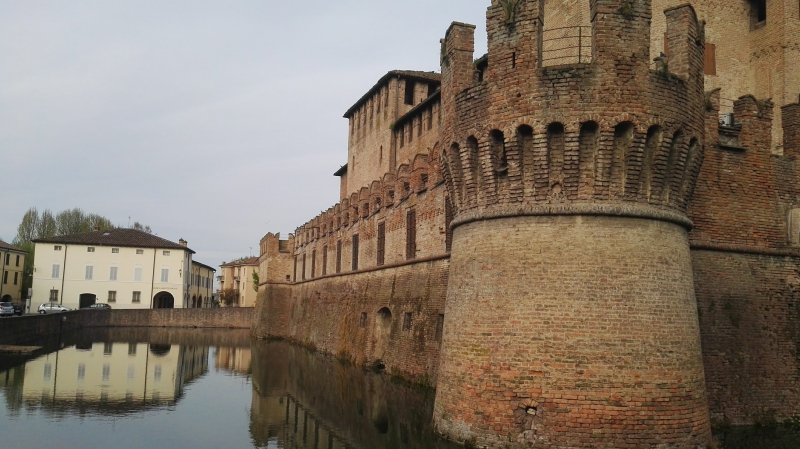 In this article, we cover the "basics" you need to know before traveling/cycling to Emilia-Romagna. Among other topics, you'll learn about the various ways to travel to Emilia-Romagna, things to see and do, and more…
For general travel tips to Italy, we recommend you check:
How to get there: Airports
Parma does have a small airport that only flies to and from Chișinău, Moldova, and Cagliari, Sardinia. If you want to fly right into Parma, you will most likely need connecting flights!

The main airports in this region are in Bologna, Milan, Genoa, and Florence. Bologna is the closest airport, but you will most likely need a connecting flight from international hubs such as Paris (CDG), London Heathrow, and Frankfort. Milan, Genoa, and Florence are larger airports in the area that you can more likely fly directly into.
From these airports, you can either rent a car or take the train (See below).
How to get there: Trains
Europe is known for its excellent train system, and Italy's Trentalia system is known for its high-speed Frecce trains. There's more good news: the train system is fairly friendly to bicycle owners.
If you wish to travel by train with your bike to Apulia, do read the following pieces:
If you're taking a train and the ticket costs you less than 3.50 Euros, Trenitalia suggests that you buy another second-class ticket for your bicycle from the self-service machine, and you can take your bicycle with you. Another option for longer train rides is a separate 3.50 Euro ticket that is valid for 24 hours of train time (which cannot be purchased from a self-service machine). The rate may be increased on some night trains. For full details, please see Trenitalia's website:
As in France, all bicycles can be carried on board for free if they are dismantled and in a box or covered.
Here's the makeup of the Italian rail network:

Alta Velocità (AV): The fastest trains, named in descending order of speed, the Frecciarossa ("Red Arrow"), Frecciargento ("Silver Arrow"), and Frecciabianca ("White Arrow"). These only connect a short list of Italian cities, including Turin, Milan, Bologna, Florence, Rome, Naples, and Salerno. Reservations are required on AV trains.
Intercity (IC): Day trains to and from Italy's major cities and towns.
Intercity Night (ICN): Overnight trains to and from Italy's major cities and towns.
Eurocity (EC): Day trains that link major Italian cities to major European cities.
EuroNight (EN): Overnight trains that usually travel long distances.
Regionale: more local trains that stop at every station.
Please see www.trenitalia.com/tcom-en or www.raileurope.com for more details or to book train tickets online.
Trenitalia
Emilia-Romagna is pretty well-covered by Trenitalia, and it is also a great way to travel to Italy's main cities. In this region, ItaliaRail serves the following towns: Piacenza, Fidenza, Parma, Modena, Bologna, Faenza and Rimini. All of the train lines mentioned below are Trenitalia trains, but you may need to change the website's language from Italian to English. To do so, click on the Italian flag in the top right corner, and select 'English'.
Rome2Rio is a good resource to check out your options, and see how frequently the buses/trains run.
Car Rental
You may choose to rent a car in Italy for part of your journey. Dealers can be found at all Italian airports and at the ItaliaRail stations. You can find the best deals by comparing rental companies online: Avis Italie (www.avis.com), Europcar (www.europcar.com), Budget (www.budget.com), SIXT (www.sixt.com), Hertz Italie (www.hertz.com), Enterprise Italie (www.enterprise.com), and Alamo (www.alamo.com). Note that drivers must be over 21 to rent a car (21-25 year olds may face extra fees) and they must possess a valid driver's license. An International Drivers License is required for rentals in Italy.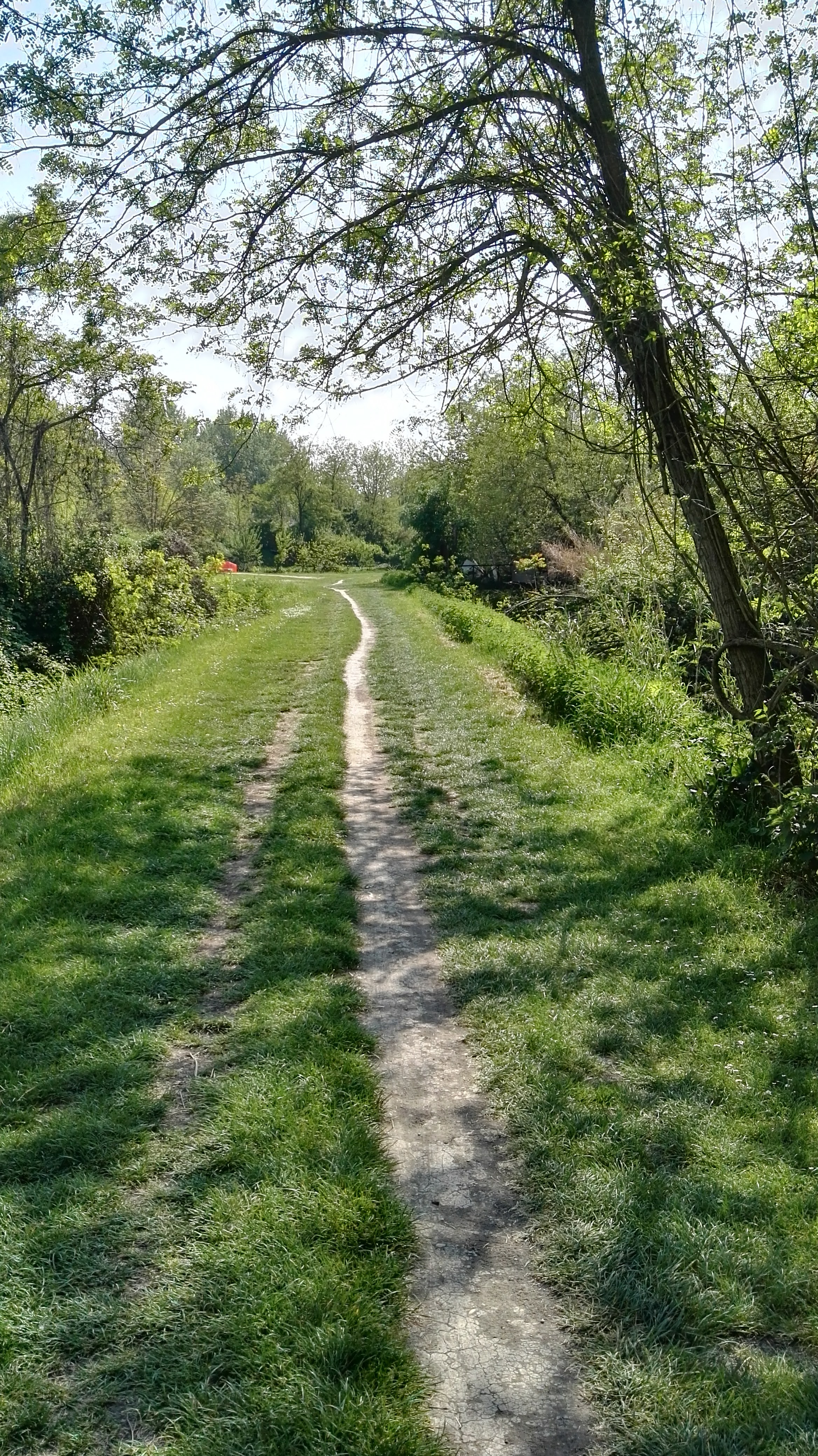 When is the best time to travel to Emilia-Romagna?
The best time to visit is May through September. Emilia-Romagna's climate is considered temperate continental, with hot summers and brisk winters. For those who want to explore the regions food, autumn is the time of year to enjoy truffles, mushrooms, chestnuts, mulled wine and many food festivals.
What is there to see and do in Emilia-Romagna?
Emilia Romagna lies between the River Po to its north, the Apennine Mountains to its south, and the Adriatic sea to the east. Picturesque rivers, diverse forests and hills, craggy limestone mountains, and wide sandy beaches  offer plenty of scenic diversity! The Via Emilia is an ancient Roman Way which crosses through Emilia Romagna and along which you can see hundreds of historic sites and monuments. See how parmesan, prosciutto, or Modena's balsamic vinegar is made with tours of their production facilities. For those who want to see the sights from above, Bologna has the Asinelli Tower, with 498 steps and our stop in Modena is also home to the Ferrari Museum!
To learn more about some things to do and to see in Emilia-Romagna:
The Terrain
This region is a gently rolling Italian landscape, perfect for a relaxing bike ride.
Emilia-Romagna Weather and Climate
Emilia-Romagna usually has warm or hot summers typical of continental climates. The climate in the spring and autumn is a mixture of sun and scattered showers with pleasant temperatures – but we suggest wearing layers of clothing so that you are ready for cooler mornings and hotter afternoons. Waterproof outer layers are wise on longer day trips if the weather forecast is changeable.
Temperature and Rainfall

Local produce/shopping
We suggest leaving a little room in your backpack or panniers each day, in case you want to bring home a favorite wine you've sampled, or some Modena balsamic vinegar. The area is also known for Nocino- a liquor found in Modena made from unripe walnuts. No matter what you buy, make sure there's room in your suitcase later!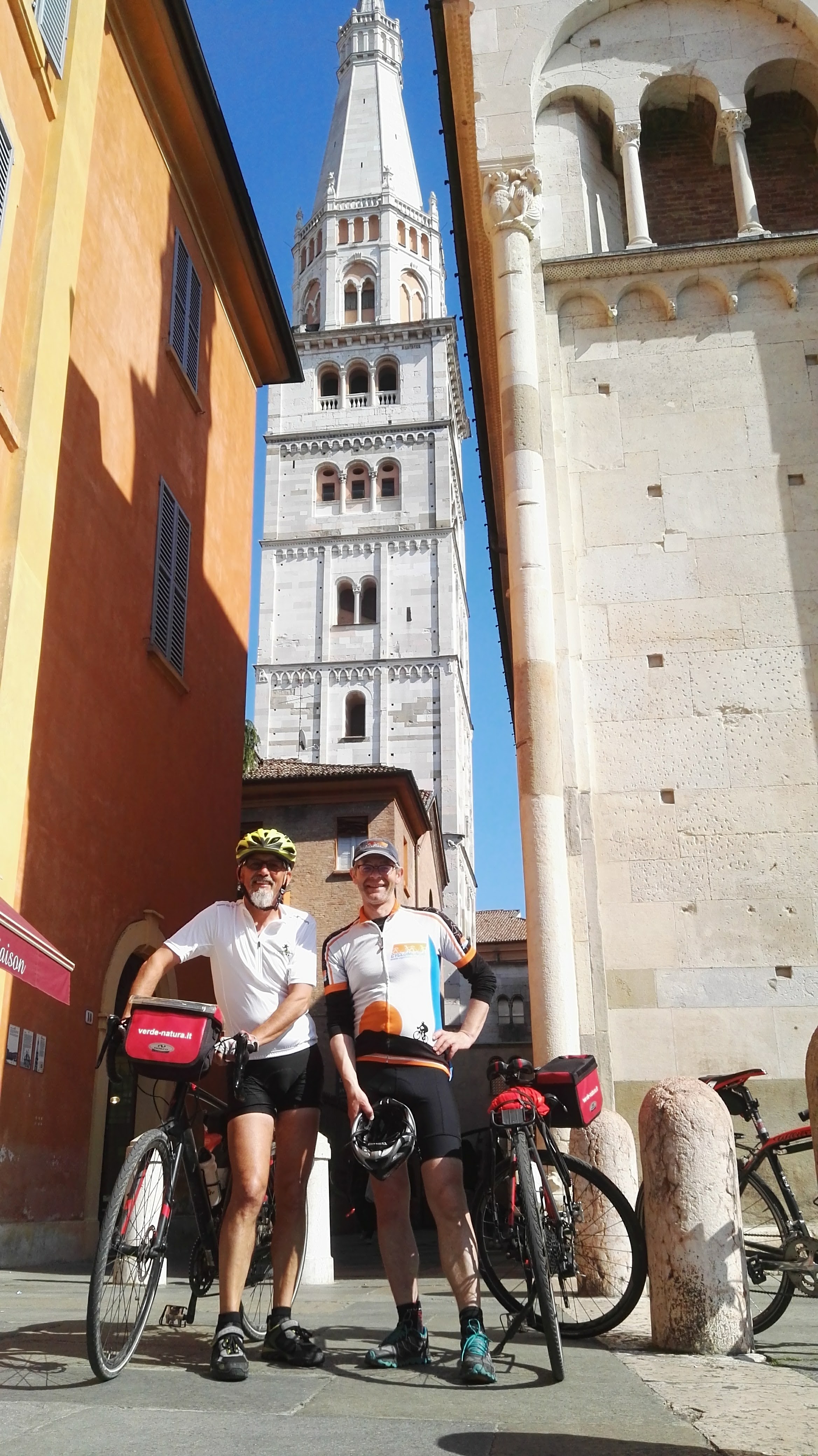 Gastronomy and wine: Wine
As Emilia-Romagna's name suggests, this region used to be two different regions. This is still reflected in their wine production. Emilia's best-known wine is Lambrusco, a dry, bubbly, red wine that is exceptional with local cuisine. The frothy style of Lambrusco is also reflected in other wines throughout the region. Romagna's wines are largely based on the red Sangiovese grape, and easy-drinking whites are made from Malvasia and Ortrugo.
One thing you should know before arriving in Italy is the difference between DOCG, DOC, and IGT wines. You can find out more information here: www.thekitchn.com/whats-the-difference-docg-doc-60449
Gastronomy and wine: Food products
Italy is a food-lover's paradise, and nowhere is this perhaps clearer than in the Emilia-Romagna region. This region has some of the best pasta and sauces, meats, cheeses, breads, and produce in Italy. The cuisine of Emilia-Romagna relies heavily on generous seasonings, olives, meats, fish, salami, and cheeses. The region contains famous foods and ingredients such as parmesan, balsamic vinegar, prosciutto and well-known pasta like lasagne, tagliatelle, cappelletti, gnocchi and stuffed tortellini. Dishes to try are Erbazzone (a savory pie), Tortellini en Brodo (stuffed pasta served in meat broth), Bolognese (a hearty tomato/meat sauce), and Pumpkin Ravioli (known in the region as cappelletti).
List of links
Tourism
- www.italybeyondtheobvious.com/bologna
- www.italybeyondtheobvious.com/parma
- www.thekitchn.com/whats-the-difference-docg-doc-60449
Airports
Bologna: www.bologna-airport.it/en/welcome-to-bologna-airport/?idC=62175#departing_from_bologna
Milan Linate: www.milanolinate-airport.com/en
Milan Malpensa: www.milanomalpensa-airport.com/en
Genoa: www.airport.genova.it/en/
Florence: www.aeroporto.firenze.it/en/
Trains
Buses
Car Rental
Avis (www.avis.com/)
Europcar (www.europcar.com/)
Budget (www.budget.com)
SIXT (www.sixt.com/)
Hertz Italie (www.hertz.com)
Enterprise Italie (www.enterprise.com/).
List of markets
We've organized some notable markets by location, date and time. If you happen to be in the area, stop by to check out the local produce! You never know what you'll find.
Brisighella
Friday evenings, June to September: Via degli Asini
Modena
Monday-Saturday, Mornings: Piazza della Ghiaia
4th Saturday and Sunday of the month (except July): Novi Sad Park
Parma
Thursday afternoons: Via d'Azeglio