Getting to Normandy
01-07-2016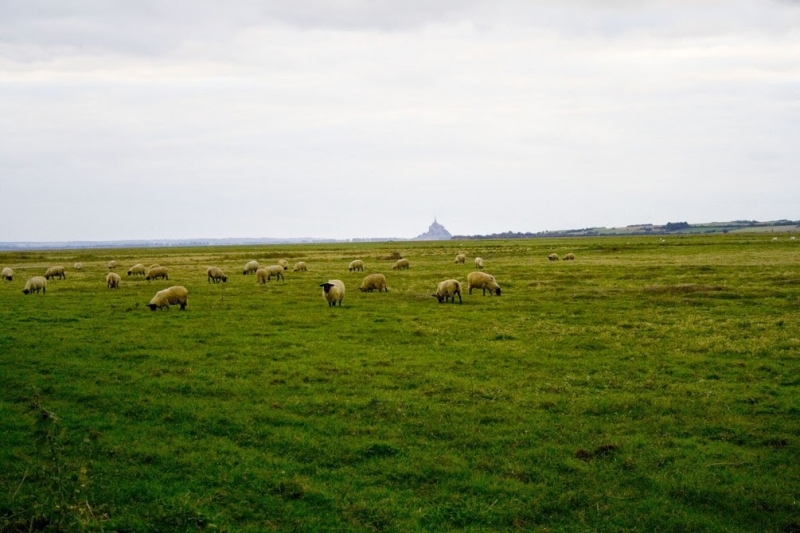 The region of Normandy is rich with history, from the Bayeux Tapestry to the fields of Honfleur that gave birth to the Impressionist movement. A trip to Normandy is sure to be the topic of conversation at the dinner table for many years to come… once you figure out how you will get there!
INTRODUCTION TO NORMANDY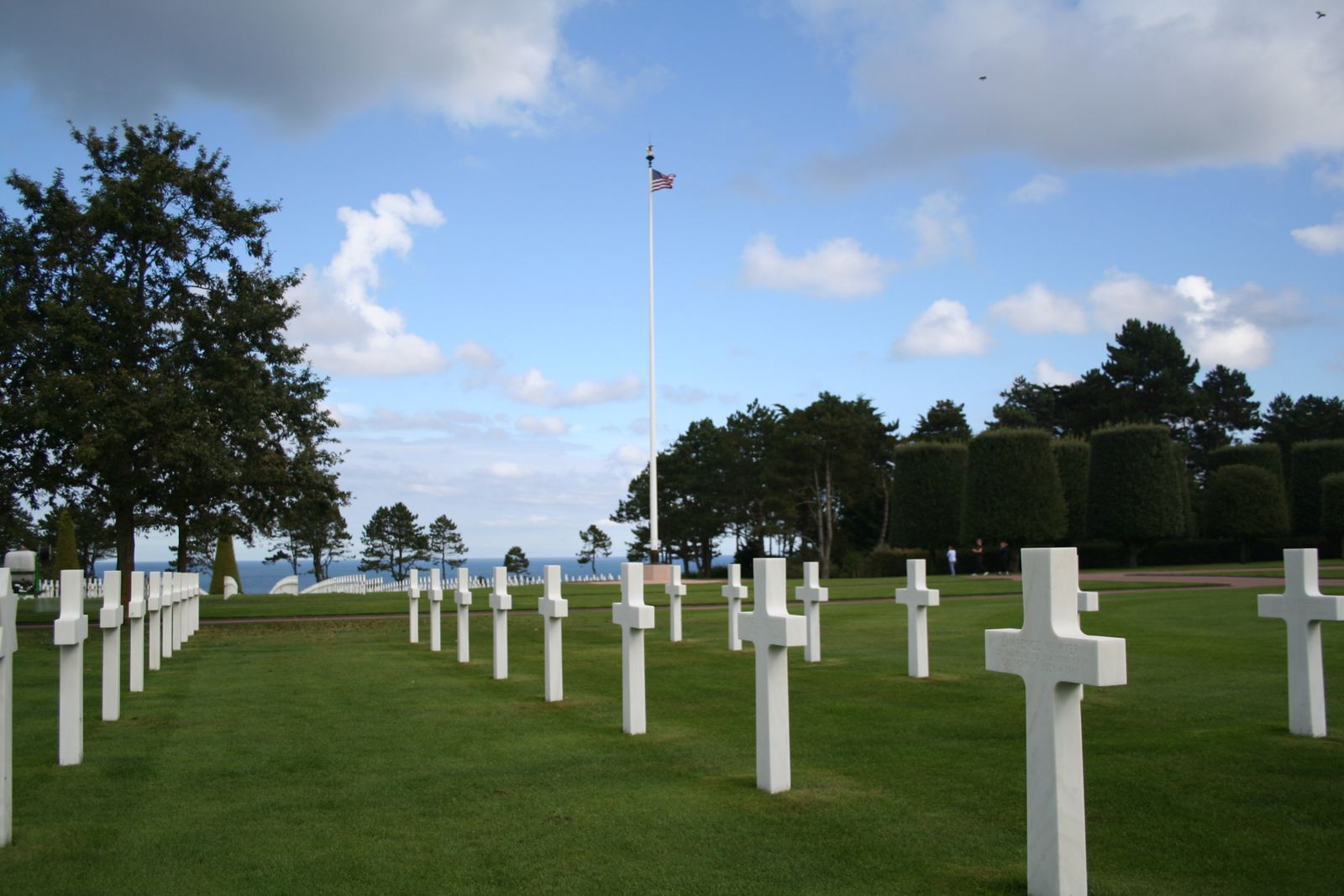 Normandy has long played an important role in European history. From the Norman invasion in 1066 to the D-Day landings in 1944, the region is overflowing with history. Normandy is famous for the island monastery of Mont Saint-Michel, the Bayeux Tapestry, and the many cemeteries and memorials that dot the D-Day beaches. However, Normandy is also home to many lesser-known delights: from pebbly beaches to quiet pastoral villages, the region is just waiting to be discovered. Along with its many gastronomical treats, such as cider, Camembert cheese, and very fresh seafood, a trip to Normandy is sure to inspire all the senses.


An ideal cycling region, the rolling countryside of Normandy offers a plethora of different experiences. We offer a variety of tours that take place in this region:

Almost all of our tours begin in the town of Bayeux, while one begins in Saint-Malo and one begins in l'Aigle. In the following piece, we will cover the different options you have for arriving in or departing from these cities.
BAYEUX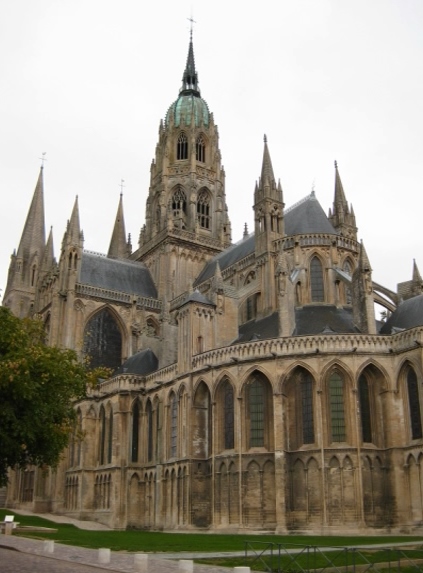 The town of Bayeux is the starting point for a number of our tours in Normandy, so make sure you leave time to explore it! Bayeux was the first French town to be liberated after D-Day and is one of the few places in the area to have survived WWII practically unscathed. Nowadays, Bayeux makes an ideal base for exploring the D-Day beaches (and starting a cycling tour!) The city is filled with 13th- to 18th-century buildings, many of them half-timbered, and is home to a stunning Gothic cathedral. The tours that start from Bayeux are Normandy Landmarks, Normandy Discovery, Normandy's D-Day Landing Beaches, Normandy's War and Peace Memorials, and Normandy Discovery (Avid).


TRAVEL OPTIONS:  TRAINS, PLANES, AUTOMOBILES, AND BUSES
The Gare de Bayeux is a small station with trains to cities such as Cherbourg, Caen, and Paris, as well as regional trains to Rennes (TER). The train station is located on the southern side of town, within easy walking distance of most sites and hotels. If your final destination is far, there are local buses and taxis available to take you to your final destination (price varies depending on the length of the voyage).


There are multiple trains daily from the Gare Saint-Lazare in Paris to Bayeux. With an average travel time of around 2 hours and 15 minutes, tickets start at around 30 euros one-way. If you wish to purchase in advance, you can buy tickets online at SNCF. Be warned that many tickets purchased in advance are nonrefundable. Make sure you select the correct train station when booking online. Please note that you can also easily purchase your ticket at the station at the ticket counter or one of the many automatic distributors.
If you are coming from within France, you may catch a flight into Caen Airport (CFR). If coming from Lyon Airport (LYS), connecting flights to Caen take about 1 hour, and trains from Lyon's Airport Station take about 4 and a half hours.


If you are flying internationally, it is a better option to fly into an international hub (such as Paris) and connect to Bayeux. It is important to note that Paris does not have connecting flights to Caen, but one can take the train from Paris to Bayeux in approximately 2 hours 15 minutes.


The airport in Caen is 25km (16 miles) from Bayeux. In order to travel to Bayeux from Caen, you can take a train, or a taxi. You can take the local 3 bus from the airport to the train station in Caen that leaves the airport every 30 minutes, in order to take a SNCF train to Bayeux. The bus costs 1.50 euros and the SNCF train costs about 8 euros. Taxi fares are dependent on your time of arrival and traffic, but from the Caen airport to Bayeux the price ranges from 50-70 euros.


By car, Bayeux is 20 minutes away from Caen, around 2 hours away from Rennes, and approximately 3 hours away from Paris. Upon arrival in Bayeux, you will have a whopping 3,750 parking places to choose from, a majority of which are free!


Departmental transportation is provided by the Bus Verts du Calvados. This comprehensive bus network serves the whole Calvados "département" in Normandy. There are information sites found at the train stations in Caen, Bayeux, and Deauville. The fares range, depending on your destination, but tickets start at 1.55 euros for a single ride. Single journey tickets are available on the bus as well as in numerous other locations. The full list can be found here.
SAINT-MALO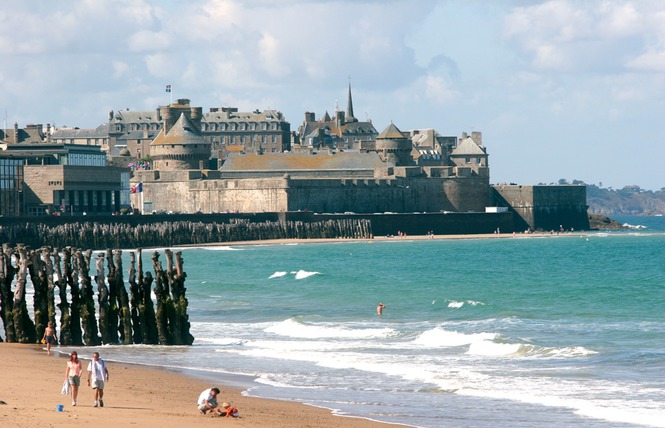 Saint-Malo is a port city in Brittany and is the start of our Magnificent Mont-Saint-Michel and its Bay tour. Chateaux, Forts, and Museums dot the city that was bombed in WW II, and fully rebuilt within 12 years. Dating back to the 6th century, Saint-Malo offers seafaring history, unique architecture and the greatest concentration of seafood restaurants in all of Europe. 


OPTIONS:  TRAINS, PLANES, AUTOMOBILES, AND BUSES
While there are direct trains to Saint-Malo, getting a connection via Rennes gives you more departure options. Both routes take about 3 hours from Paris' Montparnasse train station. Train fares start from 50 euros (one-way). You can book your tickets in advance at SNCF or you can easily purchase your tickets at the station, at the ticket counter or one of the many automatic distributors.


The local airport in this region is the Rennes Bretagne Airport (RNS). It is a small international airport, so you may need a connection from a larger hub such as Brussels, Berlin, Dublin, London, Madrid, or Paris. From Paris, this flight is about 1 hour and prices start at 45 euros one-way.


The airport in Rennes is 70km (44 miles) from Saint-Malo. In order to travel to Saint-Malo from Rennes, you can take a train or a taxi. You can take the train from the Airport's St-Jacques-de-la-Lande Station into downtown Rennes, where you can connect to a train going to Saint-Malo. This takes between 1h 30m and 2h 30m, and costs about 15 euros. A taxi will take about 1 hour to drive from the Rennes airport to Saint-Malo, and will cost between 140 and 180 euros.


Whether you've rented a vehicle for your vacation or are traveling with your own, Saint-Malo is easily accessible by car. Driving from Paris takes around 3 hours. Once you've arrived in Saint-Malo, the majority of the parking is in paid car parks.


Local transport is provided by MAT. Tickets cost 1.35 euro and are valid for 1 hour and 30 minutes from the first validation. It allows for a person to travel at will on all lines of the network, correspondences included during this period of validity, and tickets can be purchased on board buses, at the TGV Station counter, and in vending machines.
 
L'AIGLE
L'Aigle, meaning 'the eagle' is the starting city of our Veloscenic Normandy: the Best of the Veloscenie Bikeway tour. The earliest known documentation of L'Aigle date back to the year 1010, when the first baron of L'Aigle, Fulbert Beina built a castle there. This town is also rich in nature with the river Risle parting the city, and mystical ponds and forests that you can find especially during a walk in the open ruins of the abbey in Saint Evroult Notre Dame du Bois.


OPTIONS:  TRAINS, PLANES, AUTOMOBILES, AND BUSES
The only way to get to this city is to take the train from Paris (or an expensive taxi). From Paris' Montparnasse station, direct trains take about 1h 20m to get to L'Aigle and prices start at 10 euros.
The best airports to get to L'Aigle is Paris' Charles De Gaulle and Orly airports. From Paris, one needs to take the train mentioned above. To get to Montparnasse Station from CDG take the Direct 4 bus or public transportation (the B RER train to the 84 Bus). To get to Montparnasse Station from Orly, take the Direct 1 bus or public transportation (Orly Bus to the Metro 4).


Whether you've rented a vehicle for your vacation or are traveling with your own, L'Aigle is easily accessible by car. Driving from Paris takes around 2 and a half hours. Once you've arrived in L'Aigle, the majority of the parking is in free, though some zones have a limit of 1 hour and a half. You can find more parking information here.


Cap Orne public transport network has 23 local coach lines which are organized around the region of Orne. These bus tickets cost 2 euros.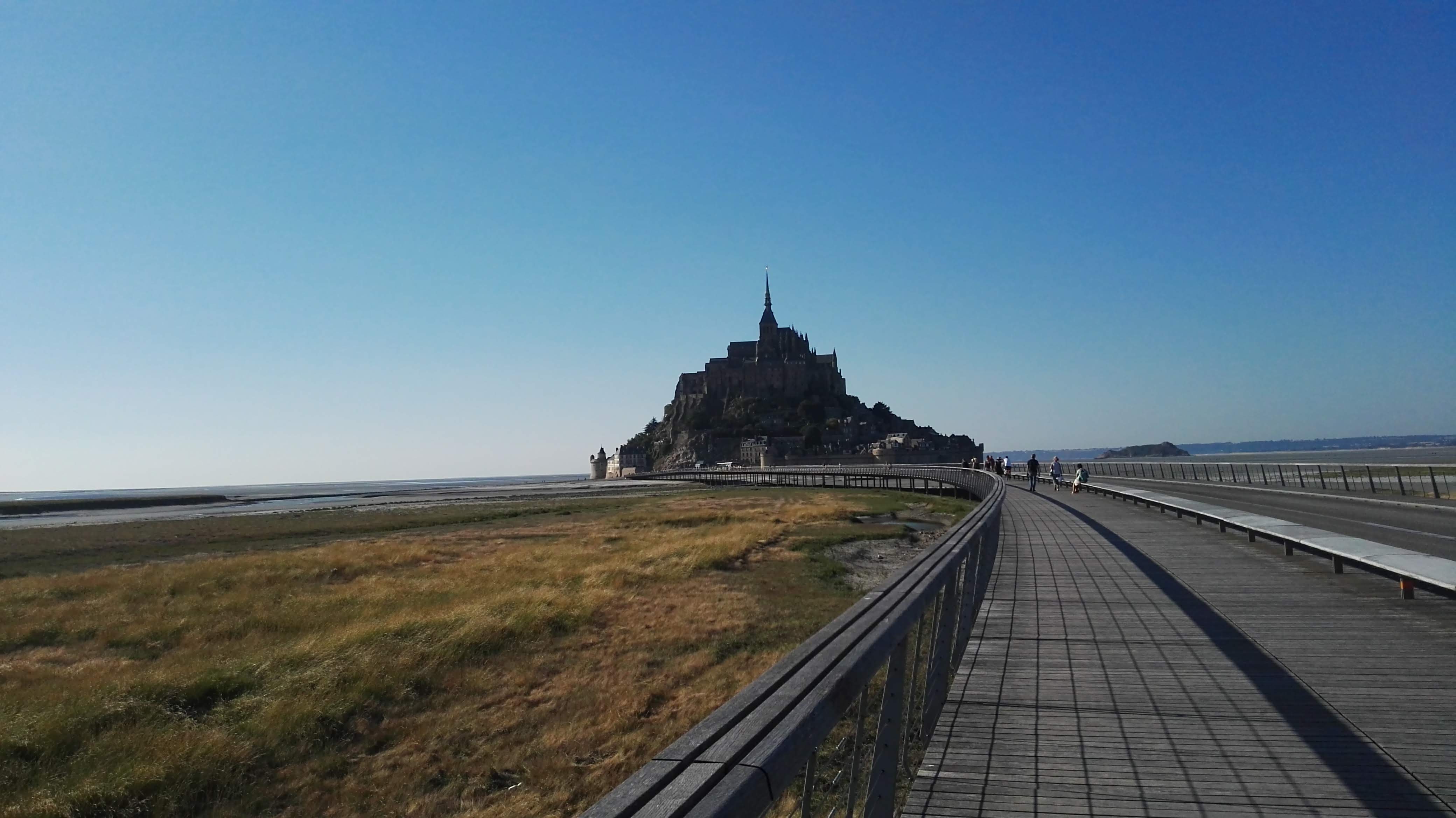 RESOURCES: