Geneva Regional Information
14-02-2019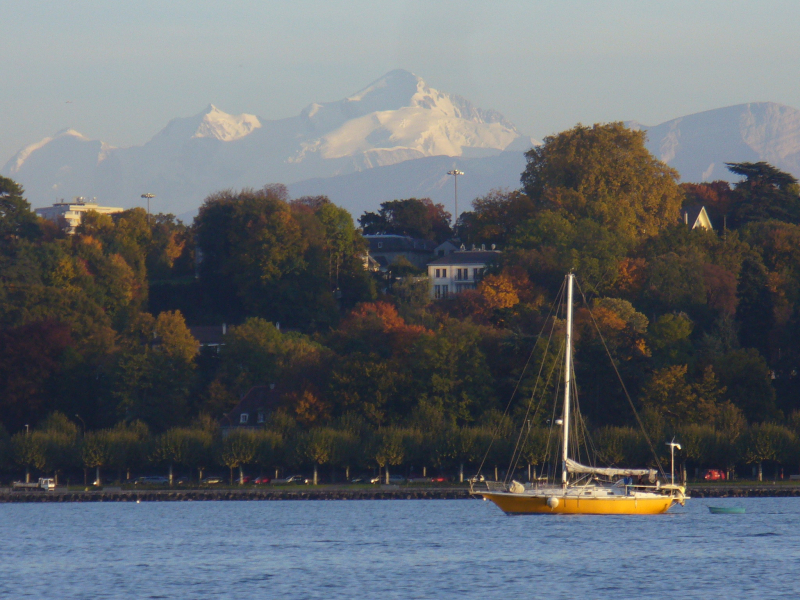 In this article, we cover the "basics" you need to know before cycling Geneva. Among other topics, you'll learn about the various ways to travel to Geneva, things to see and do, and more…
For general travel tips to Switzerland, we recommend you check:
What we offer
We offer a number of cycling tours that begin in Geneva. A Short Escape, From Geneva to Montreux, and Linking Lakes and Cultures are our tours that stay completely in Switzerland. Our other tours beginning in Geneva then venture into France.
You can also view these through our sister brand, Geneva Cycling. There are a great variety of tours, catering to all abilities, ranging from leisurely rides to ticking off cols to gravel biking. 
As well as providing full package tours, we can also organise bike rental and other logistical support services via Geneva Cycling. We have a wide range of bikes for hire, including road, electric, gravel and hybrid bikes. Location depending, we can often deliver these right to your accommodation free of charge! Our other logistical support services include luggage transfers and support vehicles.
How to get to Geneva
Whether you arrive by air or by land, Geneva is very easy to get to and is very well serviced by train and by international airlines. To learn more about travel to/from Geneva, do make sure to check the following articles:
Car Rental
You may choose to rent a car in Geneva for part of your journey. Dealers can be found at the airport, as well as in the Pâquis-Mole neighborhood. You can find the best deals by comparing rental companies online.
The airport is right on the Swiss-French border. If you rent from here, be careful about returning your car to the correct side. If you return a French rental on the Swiss side (or vice versa), the rental car company may charge you a transference fee.
Note that drivers must be over 21 to rent a car (21-25 year olds may face extra fees) and they must possess a valid driver's license. (An international driver's license would help.)
Bikes
Switzerland is very bike-friendly. Most train schedules allow bikes if you have purchased a valid bike ticket. If you wish to travel with your bike to Geneva, do read the following articles: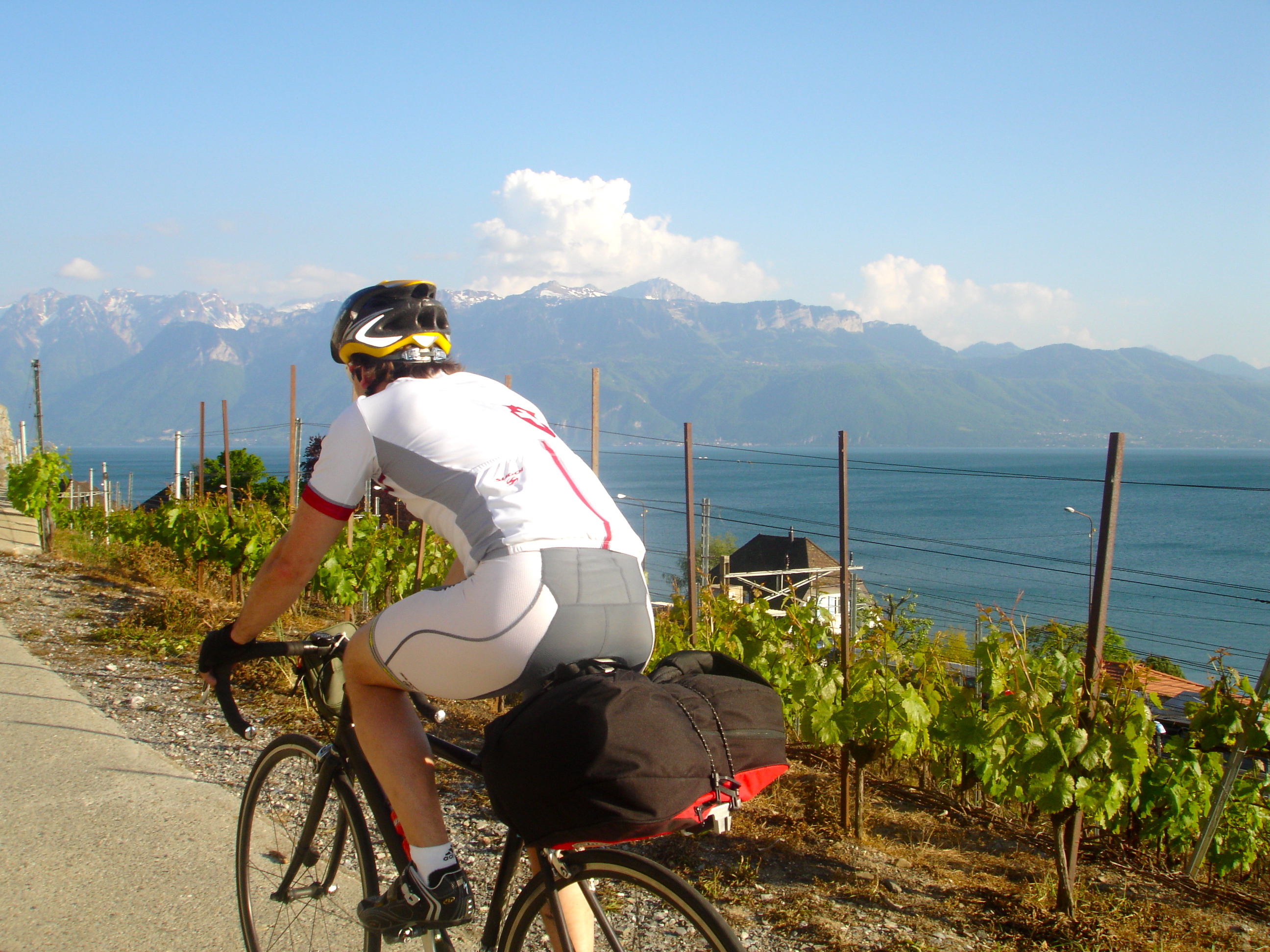 When is the best time to travel to Geneva?
June to August! The best time to visit Geneva is during the summer months when the weather is mild and breezy. Summers in Switzerland usually boast plenty of sun, though rain is just as common.
What is there to see and do in Geneva?
Geneva is home to around 30 stunning museums, various churches (including an archeological site of St. Peter's Cathedral), and an Opera House. At the heart of the Parc de l'Ariana one will find the Palais des Nations- the UN's European Headquarters. Explore the old town or visit The Jet D'eau in the center of Geneva's Harbor. Chocolate tours, Watching making, Cruises, Hot Air Balloon rides, River Rafting, and Paragliding are also available- Geneva truly has something for everyone!
To learn more about some things to do and to see in Geneva:
The Terrain
Don't let the towering height of the surrounding mountains scare you! The terrain around Geneva is flat and relaxing, but if you are taking our French Alps or Swiss Alps tours, be prepared for some steeper challenges! Just remember, all tours can be taken at a leisurely pace you'll determine on your own.
Geneva Weather and Climate
Geneva's climate is classified as warm and temperate. Even in the summer, continuous lake breezes keep the temperature down. In Geneva, it can rain even during the driest month so be sure to pack layers and some waterproof clothing. That being said, it's just as likely to be a gorgeous sunny day so be prepared for anything!
Temperature and Rainfall

Local produce/shopping
When one thinks of Switzerland, several goodies come to mind: Swiss cheese, Swiss chocolate, Swiss Army Knives, and Swiss Watches. Indeed, all those products and more can be found in Geneva! We still recommend sampling cheese or chocolate from privately-run shops, but you may be looking for more locally-produced products. Traditional Swiss crafts include Cuckoo Clocks and Cowbells! Other items that make great gifts are hand-carved wooden toys, hand-blown glassware, textiles, flags, and music boxes. Another tip is to check out local wine shops like Le Caveau du Bacchus- the Swiss export less than 5% of their wine, so you are unlikely to find these anywhere else!
You can check out their wine selections and book a tasting here: www.caveaudebacchus.ch/fr/le-blog-de-bacchus/degustations.html/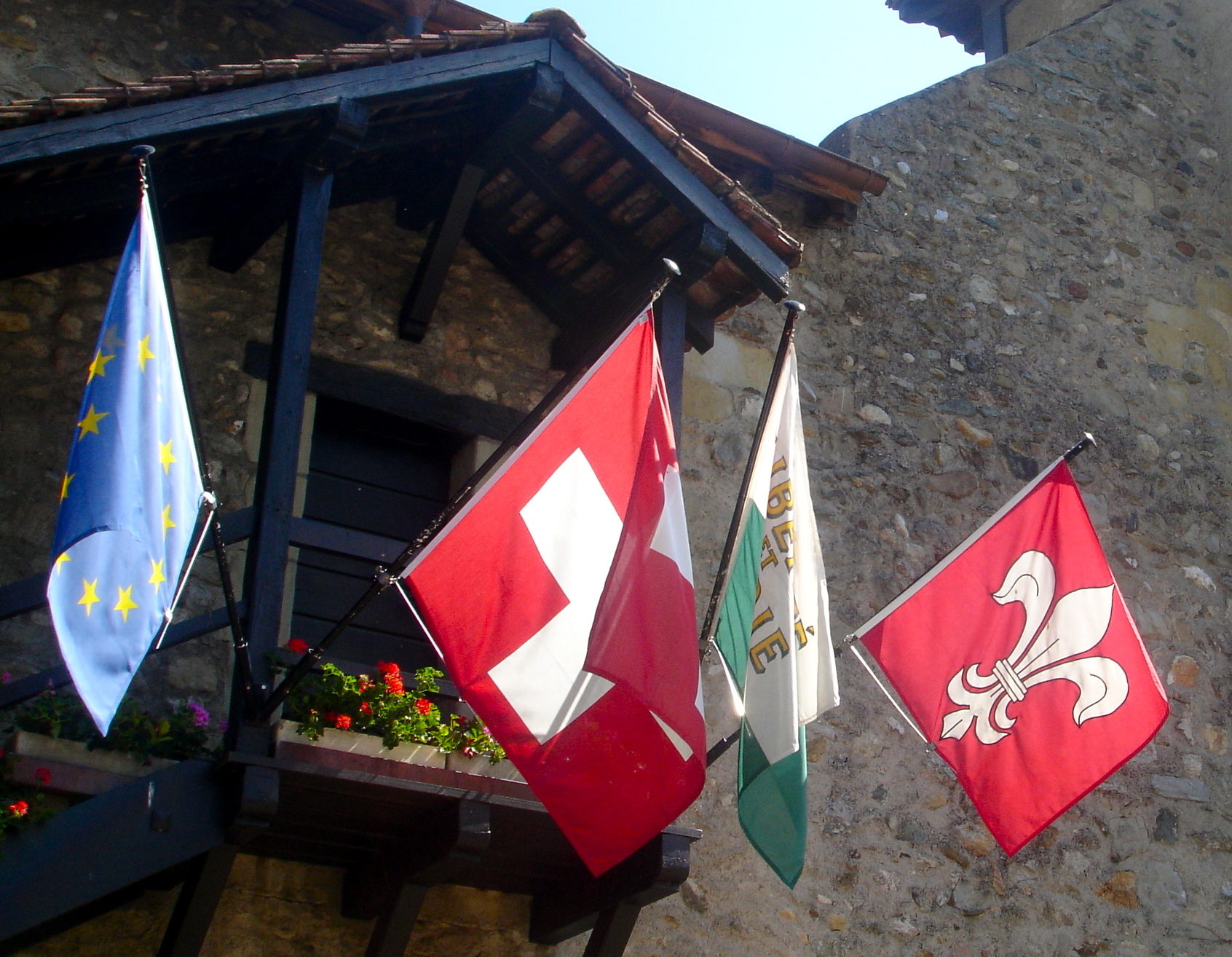 Gastronomy and wine: Wine
As previously mentioned, nearly all the national production is consumed within the national boundaries, so this is your chance to try some of their exquisite wines! The two most common grape varieties in Switzerland are the red Pinot Noir and the white Chasselas. A large number of grape varieties are cultivated in Switzerland, many of them indigenous or regional specialties. One wine style rarely found outside of Switzerland is "Vin des glaciers"— a sherry-style wine that utilizes a solera system of wine stored in larch wood or oak barrels that are never fully emptied with newer vintages being added to the barrels containing the older vintages. This wine style is primarily made from the Swiss wine grape Rèze, in the Valais canton.
You can dive further into the secret world of Swiss Wines here: https://swisswine.ch/en
Gastronomy and wine: Food products
While you're here, it's a no brainer to try swiss cheese and chocolate. Raclette and Gruyere are both cheeses created and produced in Switzerland. Fondue is a traditional Swiss dish, and what could be better than dipping freshly baked bread into melted cheese? While several restaurants offer Fondue dishes 'Café du Soleil' at Place du Petit-Saconnex is a must try. Another staple dish to try is Tartiflette, conceived right across the border in Haute-Savoie. Experience thinly sliced potatoes, smoky bits of bacon, caramelized onions and oozy, nutty, creamy Reblocohon cheese!
List of links
Tourism
Attractions: www.cyclomundo.com/blog/lake-geneva-region/69-17-things-to-do-in-geneva.html 
Attractions: www.geneve.com/en/see-do/attractions/
Wine Shop: www.caveaudebacchus.ch/fr/le-blog-de-bacchus/degustations.html/
Wine Guide: https://swisswine.ch/en
Public Transit
Geneva: www.tpg.ch
List of markets
We've organized some notable markets by location, date and time. If you happen to be in the area, stop by to check out the local produce! You never know what you'll find.
Wednesday-Saturday, Marché de la Fusterie
Wednesday & Saturday, 6:30am-2:15pm: Boulevard Helvétique Market
Wednesday & Saturday, 6am-2pm: Place du Marché, Carouge
Wednesday & Sunday, 6.30am–6.30pm: Plainpalais flea market