Getting To The Loire Valley
21-04-2016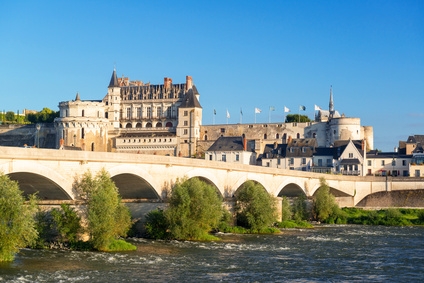 Because the Loire Valley region holds all the natural beauty of the French countryside while still being close to Paris, it has long been a favorite vacation spot for nobles and royalty. In the following post, we will cover the different options you have to get there… don't worry, they have evolved since the days of horse-drawn carriages.


Introduction to the Loire Valley
Located south of Paris in central France, the Loire Valley encompasses about 800 square kilometers along the central part of the Loire River. Being close to Paris means that this region in central France is full of grand architectural relics of the aristocracy and nobility from centuries past. With its vineyards, orchards, and castles, the region holds all the extraordinary riches of the city while still maintaining a relaxing country charm. The valley's emphasis on the spectacular also carries over from its scenery and architecture to its cuisine. Fresh trout and salmon, countless varieties of goat cheese, and mushrooms from the Saumur caves (the world's largest mushroom producer) make meals taste like how the chateaux look. On all of our cycling tours in the Loire Valley we make the most of the virtually traffic-free bike route "La Loire a Velo", giving you an authentic aristocratic experience.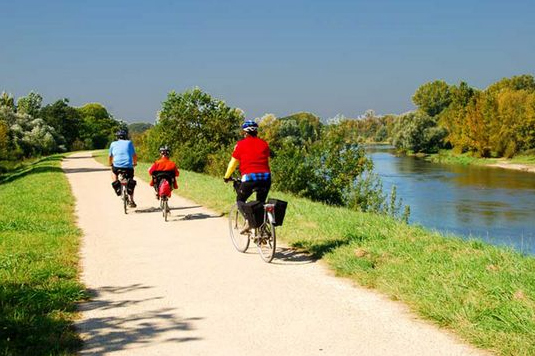 TRAVEL OPTIONS
Whether you choose to start your holiday visiting the City of Light before heading south to see all the wonders of the countryside or you choose to skip the city, you can easily fly into Paris and travel to your destination in the Loire Valley via their high-speed trains. 
– To Blois The starting city for our "Fairytale Castles" and "Royal Short Escape" tours is Blois. You can get to this aristocratic town dominated by its majestic Renaissance castle with a direct train from Paris that only takes 1 hour 25 minutes. This train runs on Intercité lines (a bit slower than France's high-speed TGV lines but slightly faster than the regional TER lines) and leaves from Paris's Gare d'Austerlitz Station. You also have the option of more frequent trains departing from Montparnasse Station that generally have one connection to reach Blois, or there is an option to take a train from the Charles-de-Gaulle Airport's Station. Besides the direct train, most other trains to Blois take between 2 – 2.5 hours and have one stop. Prices for tickets can range from 19 euros for the Intercité trains to 35+ euros for TGV and TER trains depending on the season and time of purchase. You can check routes, times, and prices for trains at SNCF.
– To Tours To reach the starting city for our "Chateaux and Castles" and "Valley of Kings" cycling trips, you can find several direct trains from Paris to Tours each day. They take anywhere from a 1 hour 15 minutes with a TGV and/or TER train to over 2 hours with the Intercité trains. Most of the trains to Tours leave from the Paris Montparnasse station, but you can also find trains from Charles-de-Gaulle Airport's Station; however, these generally have at least one connection. Again you can check routes, times, and prices for trains at SNCF.


If you are heading straight to the Loire Valley upon arriving in France, you have various options to get from Charles-de-Gaulle Airport(CDG) or Orly Airport (ORY), to Paris' Austerlitz Station or Montparnasse Station. You can use Paris public transport, or private taxis. A one-way metro ticket starts at 2 euros.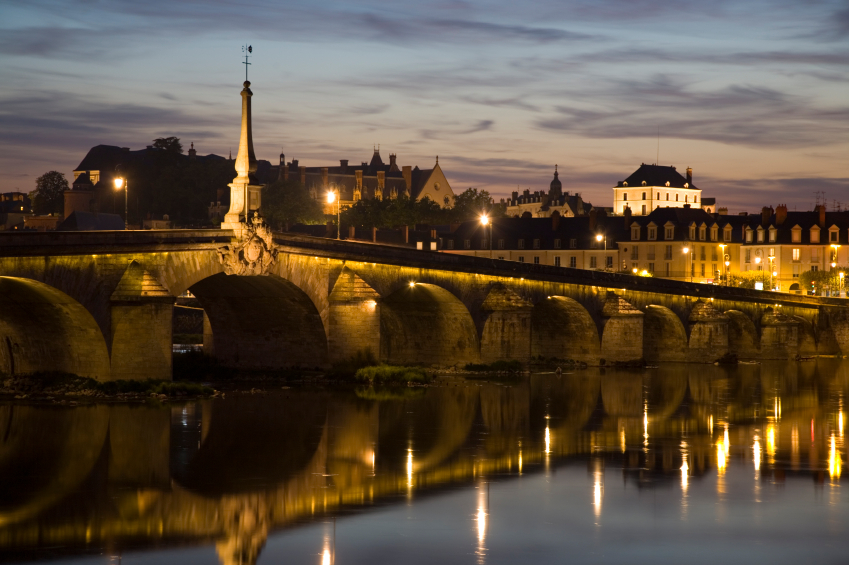 Tours has its own Tours Val de Loire Airport (TUF). Since the airport has regular flights from London-Stansted and Dublin, flying directly into Tours may be a good option if you are traveling from the UK. However, if you are coming from outside Europe you will likely have to fly into another major airport then connect to Tours. The Tours airport is located about 7 km northeast of the city center. For less than 5 euros there is are buses and a tram line to the center of the city that take around 20 minutes or you can take a taxi directly to your destination for 15 to 30 euros.
RESOURCES
• SNCF https://en.oui.sncf/en/
• Paris Public Transportation http://www.ratp.fr/en/
• Tours Airport http://www.tours.aeroport.fr/
• Tours Public Transportation https://www.filbleu.fr/en/timetable-journey/maps
• France Travel Guide http://www.francetravelguide.com/getting-from-paris-to-the-loire-valley.html