Veneto Regional Information
05-02-2019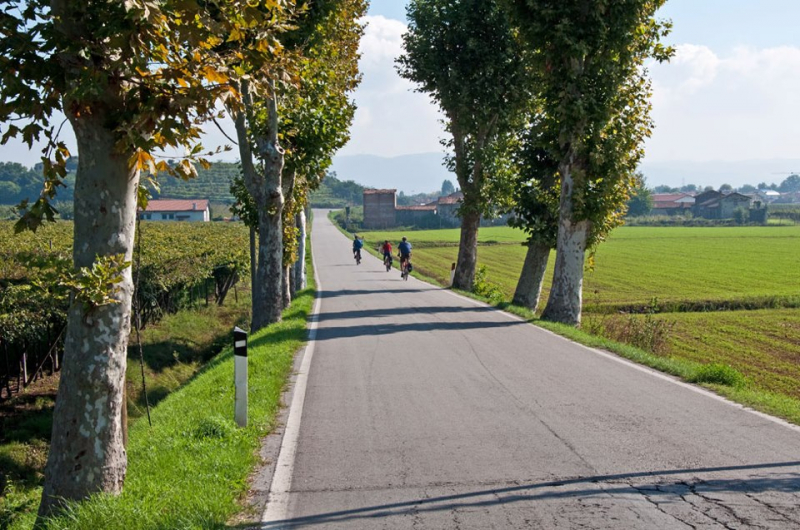 In this article, we cover the "basics" you need to know before traveling/cycling to the Veneto. Among other topics, you'll learn about the various ways to travel to the Veneto, things to see and do, and more… 
For general travel tips to Italy, we recommend you check:
How to get there: 
Air, Train & Bus service to the Veneto
Whether you arrive by air or by land, the Veneto is easy to get to and is very well serviced by train and by international airlines. To learn more about travel to/from the Veneto, do make sure to check the following article:
Europe is known for its excellent train system, and there's more good news: the train system is fairly friendly to bicycle owners.
If you wish to travel by train with your bike to the Veneto, do read the following pieces:
If you're taking a train and the ticket costs you less than 3.50 Euros, Trenitalia suggests that you buy another second-class ticket for your bicycle from the self-service machine, and you can take your bicycle with you. Another option for longer train rides is a separate 3.50 Euro ticket that is valid for 24 hours of train time (which cannot be purchased from a self-service machine). The rate may be increased on some night trains. For full details, please see Trenitalia's website: https://www.trenitalia.com/en/services/travelling_with_yourbike.html

As in France, all bicycles can be carried on board for free if they are dismantled and in a box or covered.
Here's the makeup of the Italian rail network:
Alta Velocità (AV): The fastest trains, named in descending order of speed, the Frecciarossa ("Red Arrow"), Frecciargento ("Silver Arrow"), and Frecciabianca ("White Arrow"). These only connect a short list of Italian cities, including Turin, Milan, Bologna, Florence, Rome, Naples, and Salerno. Reservations are required on AV trains.
Intercity (IC): Day trains to and from Italy's major cities and towns.
Intercity Night (ICN): Overnight trains to and from Italy's major cities and towns.Eurocity (EC): Day trains that link major Italian cities to major European cities.
EuroNight (EN): Overnight trains that usually travel long distances.
Regionale: more local trains that stop at every station.
Please see www.trenitalia.com/en for more details or to book train tickets online.
Car Rental
You may choose to rent a car in Italy for part of your journey. Dealers can be found at all Italian airports and at the train stations in Padova, Treviso, Verona, and Vicenza. You can find the best deals by comparing rental companies online: Avis Italie (www.avis.com), Europcar (www.europcar.com), Budget (www.budget.com), SIXT (www.sixt.com), Hertz Italie (www.hertz.com), Enterprise Italie (www.enterprise.com), and Alamo (www.alamo.com). Note that drivers must be over 21 to rent a car (21-25 year olds may face extra fees) and they must possess a valid driver's license. An International Drivers License is required for rentals in Italy.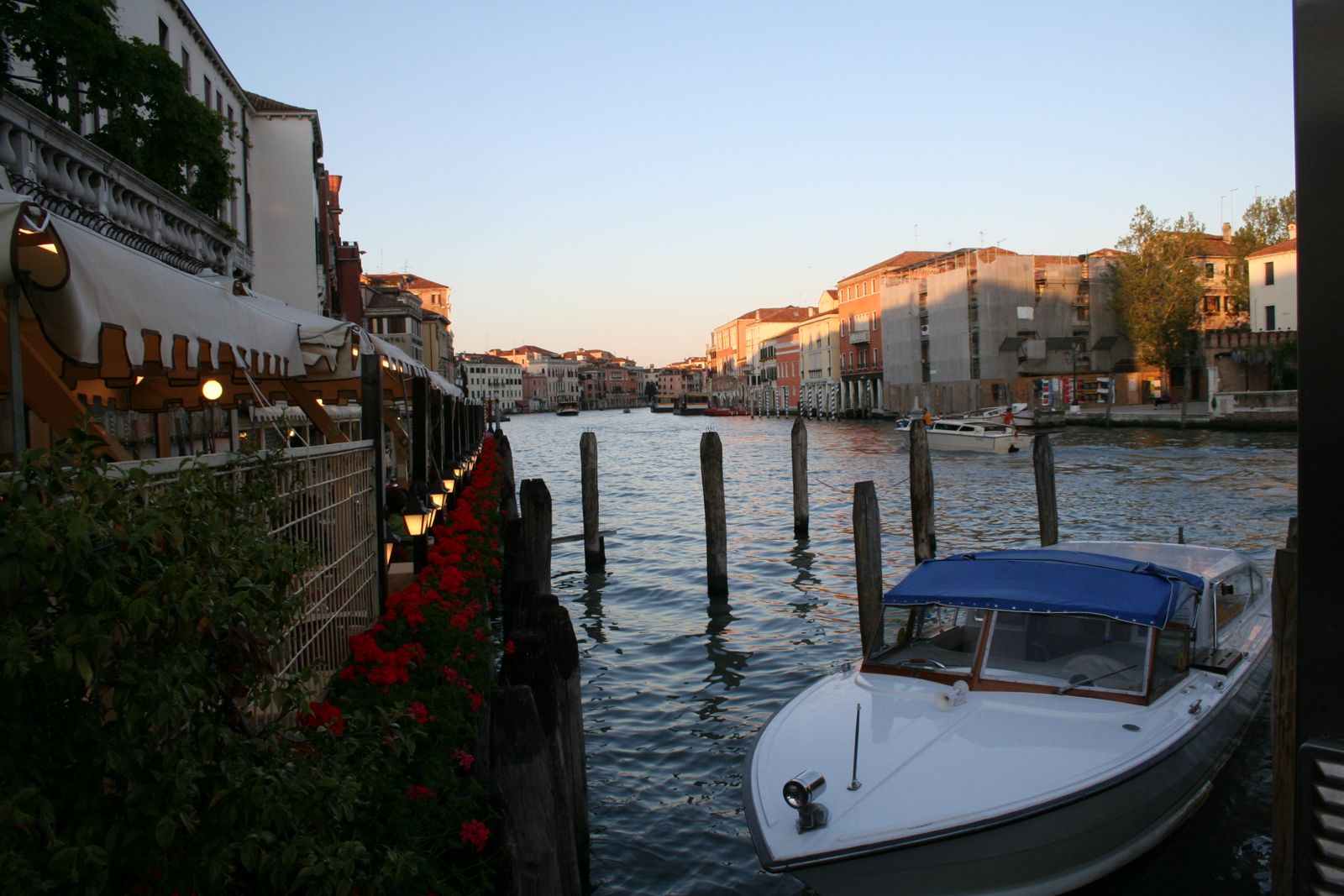 When is the best time to travel to Veneto?
Venice is enchanting at any time of the year, though the best time to go is in the spring just before or right after Easter. The tourist season extends from Easter to early October, and like the south of France, Venice is especially warm and packed with tourists in July and August. In November and December, the city is prone to flooding; Venice is equipped to handle floods, so it doesn't shut down, but it might be a little more difficult to manage by bike. January is relatively tourist-free (after the Christmas season, up until Carnevale) but it can be cold! Outside of the city, on terra firma, Veneto is lovely and easy to manage year-round.


What is there to see and do in Veneto?
In this physically and culturally diverse region, you have many, many options for memorable experiences. Bolzano, up in the Alps, has mountaineering museums and an archaeology museum home to the Iceman, not to mention an interesting mixture of German and Italian history. Lake Garda offers typical waterfront activities and unmatched waterfront views. Cities like Verona, Vicenza, and Padova are filled with architectural jewels and UNESCO World Heritage Sites. You can see an opera in an ancient Roman arena, study plants in the world's oldest botanical garden, view artistic wonders in churches and museums. You will certainly learn to love Palladio, Veneto's famous 16th-century architect who is responsible for numerous city buildings, palazzos, country villas, and even a bridge. Those looking to relax will always find a charming café in a city square (piazza) or a side street to quietly explore.
To learn more about what to do and see in the Veneto, read the following piece:
To know more about why Venice is one of the most romantic city in the world, check:
The Terrain
The Veneto is very flat and is very well set up with bike lanes and bike paths, perfect for novice riders. In addition, drivers in that part of Italy are very respectful of cyclists. The tours we offer in the Veneto region are very easy. For the tour from Bolzano to Venice, cyclists will follow the valley of the Adige River. The bicycle path from Bolzano all the way to Riva del Garda is very flat and easy to manage.
Veneto Weather and Climate
The climate changes significantly between one area and another. Normally, it's warmer and milder along the Adriatic coast, around Lake Garda and in Vicenza and Verona. The Alpine region is known to have cool summers and cold, snowy winters. The hills and lowlands are often covered by thick fog. Padova and Treviso, which are very close to Venice, share similar weather patterns (rain in the winter, heat in the summer). Because of the varying climates, we suggest you check the weather for your specific tour.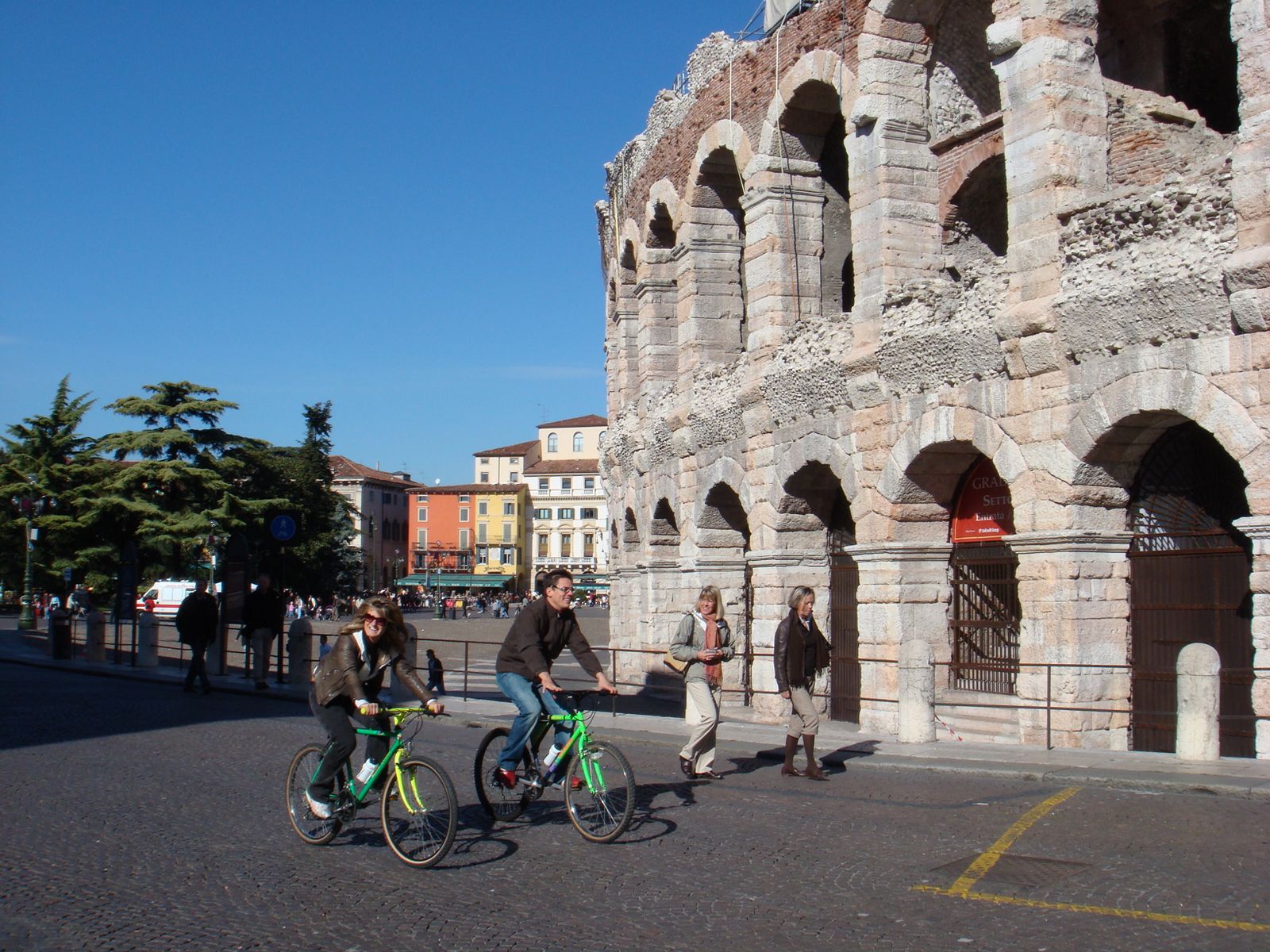 Local produce/shopping
Be on the lookout for Murano Glass, Burano lace, and Veneto ceramics, as well as festive masks in a mask-maker's workshop in Venice.
Gastronomy: Food
You'll be lucky to enjoy the local produce, particularly peas, zucchini (courgettes), asparagus, and cherries. Don't forget to try the polenta and risotto and definitely taste the fresh seafood!
Gastronomy: Favorite Veneto dishes
Thanks to centuries of intercontinental travel and its resources on the land and in the sea, Veneto has fantastic cuisine. Some recommendations are:
Radicchio alla griglia (grilled red endive leaves)
Fiori di zucchini: zucchini flowers stuffed with fish mousse and fried in butter
Antipasto di frutti di mare: seafood platter
Risotto alle seppie
Risi e bisi: thick, soupy risotto with peas and bacon
Spaghetti alle vongole: spaghetti with clams and a chili-pepper sauce
Sarde in saor: grilled sardines with a sweet and sour sauce
Anguille in umido: eels stewed in tomato sauce with white wine and garlic
Fegato all veneziana: calf's liver cooked on a bed of onions
Tiramisu: Italy's famous coffee-soaked sponge cake and mascarpone cheese
Gastronomy: Wine
The Veneto region's most famous varieties of wine are the Bardolino, Bianco di Custoza, Breganze, Amarone (red), and the sparkling white Prosecco. Grappa is another favorite alcohol drink. You might also run into common wines like Verduzzo, Raboso, Moscato, Cabernet Franc, Pinot Nero, Pinot Grigio, and Merlot, along with homemade wines.
List of links
List of markets
We've organized some notable markets by type: location, date and time. If you happen to be in the area, stop by to check out the local produce! You never know what you'll find...


Bassano del Grappa
General Market: Thursdays
Chioggia
General Market: Everyday
Este
General Market: Piazza Maggiore, 3rd Sunday of the month
Padua
General Market: Prato della Valle, 3rd Sunday of the month
Food Market: Tuesday, Piazzale Azzurri d'Italia
Treviso
General Market: Borgo Cavour, 4th Sunday of the month
Produce Market: Tuesday
Verona
General Market: Piazza San Zeno, third Sunday of the month
Produce Market: Piazza delle Erbe, Saturdays and Sundays
Vicenza
General Market: Piazza dei Signori, Thursdays