Managing The Heat Of Summer Cycling
04-11-2018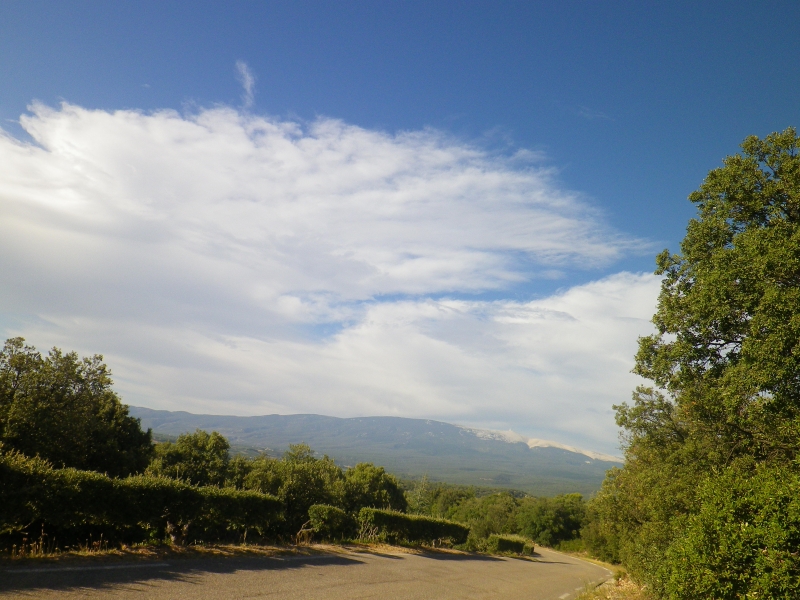 Hot spells have become increasingly frequent in Europe over the past several years, and there's no sign of that changing anytime soon. These summer heat waves usually reach their peak in July and August, when most people are making a holiday visit to the continent, on a bike or otherwise.


Cycling in the summer heat can be grueling and even dangerous if the proper precautions are not taken. While it's always key to stay hydrated, wear sunscreen, and dress appropriately, there are other steps you can take to make your summer rides as leisurely and enjoyable as they're meant to be! To help you beat the heat, here are some tips to keeping cool on your bike tour:


Know your limit
Everybody is different and everyone is equipped to handle the heat in different ways. If you feel that the heat can be an issue for you, a less strenuous tour may be the way to go. Our standard self-guided bike tours vary from 2 to 8 days and offer a wide range of daily mileage and climbing, from 1 (Easy) to 5 (Very Strenuous). Many of our tours also have shorter and longer options for certain rides, meaning you can choose depending on how you feel that day.

Even if you focus on the more leisurely end of the spectrum, there's no shortage of views, experiences, and rides to enjoy. This includes tours such as Treasures of the Veneto, Cycling Bordeaux's Médoc, and A Short Escape Along the Dordogne.
Travel in the off-season
If you are averse to heat, there are some regions you may want to avoid during the summer months. Of the areas where we operate, these would include most notably Tuscany, Puglia, Provence, Catalonia, Andalucia and Portugal where the temperatures can rise to an average of 30 degrees Celsius (86 degrees Fahrenheit) or more throughout July and August. However, the warmer temperatures in these areas make them perfect for off-season touring in October and April when airline rates are also at their lowest. You can read up more on what makes these regions great winter cycling destinations in our blog post.


Stay close to the water
If your schedule only allows you to travel in July and August, we recommend choosing tours that have easy access to water so that you can go for a cooling dip during or after rides. Many of our tours follow the coast (Mont-Saint-Michel and its Bay), take scenic routes by the lakeshore (Three-Lake Cycling), or wind alongside rivers (Biking Along the Dordogne and Lot Rivers). Aside from the swimming opportunities, there's also the benefit of the air being a little cooler near these bodies of water.


*Make sure to bring a swimsuit in your pannier or backpack!


Research your hotels
Sometimes, it may be unavoidable to travel in these "hot zones"—after all, Tuscany, Provence, and Catalonia are popular destinations for a reason! In this case, be aware that while a growing number of hotels in Europe have air conditioning, the vast majority still do not, which can mean some uncomfortable evenings and poor quality of rest. As such, if an air-conditioned hotel is not an option, it's a good idea to favor older hotels that can typically provide more shelter from the heat (small windows, thick stone walls, exterior trees) and those with a swimming pool.


Start early
Starting early means you're riding in cooler temperatures. Breakfast service usually starts from 7:30 am – 8:00 am in most hotels, which means you can be on the road by 8:15 am.  For an earlier start, you may want to ask the hotel to prepare the basics (cereal, milk, yogurt, fruit, etc.) the day before so that you can then enjoy your breakfast independently and get going as soon as possible. If you do set off earlier, keep in mind that your luggage may not be delivered until late in the afternoon, so you may wish to pack a change of clothes with you, in case you want to go for a swim or stroll around town.


Look to tech
Small devices and equipment can help keep you cool without weighing you down on the bike. A handheld mister or insulated water bottle are just a few examples of gear that can fit easily in your backpack or panier and provide continued refreshment throughout the day.


Do as the Romans do
Take a nap or a long lunch break in the afternoon and leave the more sweat-inducing cycling to the cooler evenings and early mornings. After all, you're on holiday.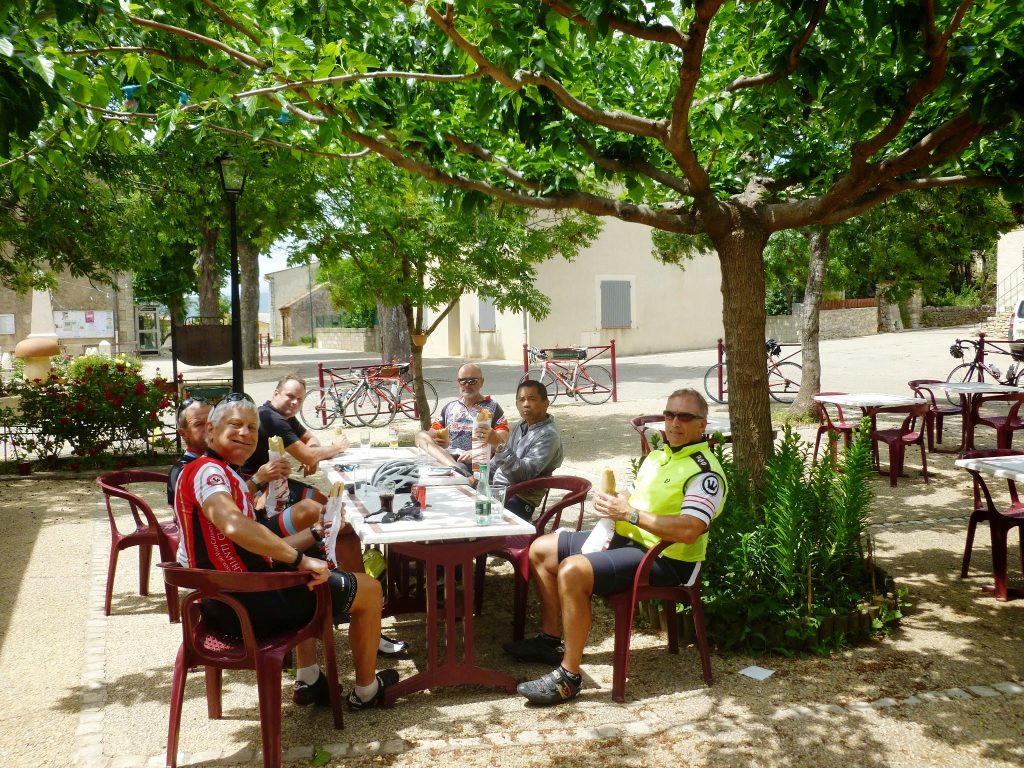 We hope these tips will be helpful as you plan your next summer bike tour. There's no reason the heat should stop you from having a great time! If you have any tips of your own for staying cool on the bike, let us know!


You can check out general travel recommendations on preparing for a cycling trip here.