French Alps Regional Information
25-01-2019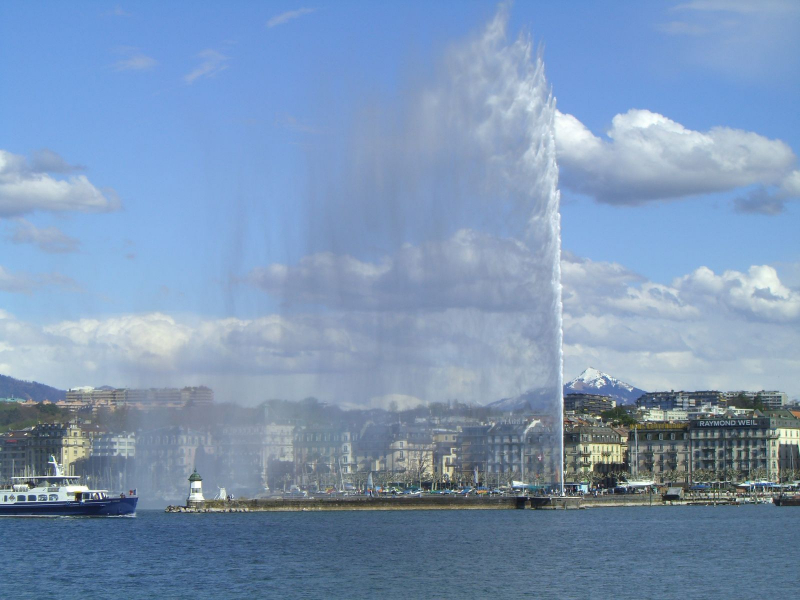 In this article, we cover the "basics" you need to know before traveling/cycling to Switzerland and the French Alps.  Among other topics, you'll learn about the various ways to travel to Switzerland and the French Alps, things to see and do, and more…  
For travel tips, we recommend you check:
How to get there: Air & Train service to Geneva
Whether you arrive by air or by land, Geneva (the start of our tours) is very easy to get to and is very well serviced by train and by international airlines.  To learn more about travel to/from Geneva, do make sure to check the following article:
If you wish to travel by train with your bike to Geneva, do read the following pieces:
How to get there: Car Rental
You may choose to rent a car in France for part of your journey. Dealers can be found at all airports and at the TGV stations.


You can find the best deals by comparing rental companies online: Avis France (www.avis.fr), Europcar (www.europcar.com), Budget (www.budget.com), Hertz France (www.hertz.com), SIXT France (www.sixt.com), and Enterprise France (www.enterprise.fr). Note that drivers in Switzerland must be over 20 years of age, and over 21 in France, to rent a car (21-25 year olds may face extra fees) and they must possess a valid driver's license. (An international driver's license would help.)
When is the best time to travel to the Alps?
If you're heading to the Alps for a cycling adventure we recommend, and even caution you, to plan a trip between late May and late September. The reason? If you're going cycling in the Alps, you may want to test your stuff on some of the "mythic climbs" like Madeleine, Galibier, and Croix-de- Fer while you're here. These climbs may not be open from late September to early May, due to weather conditions. Snow is possible on these peaks all year round! If you want to get involved in winter sports, such as skiing, then the best time to visit the Alps would be from late November through March.
What is there to see and do in the Alps?
As you might imagine, winter sports are extremely popular in the Alps – skiing, snowboarding, snowshoeing, and more. The Alps have something to offer in the other seasons as well! You can follow legendary cycling routes (like the ones on our tours) or, if you need a break from bike riding, you can wander through enchanting towns like Annecy or maybe, if it's warm out, take a dip in a nearby lake. If you have time (and remember, on the Alpine cycling tours, you have a lot of kilometers to cover!), there's always paragliding, hiking, boat rides, water skiing...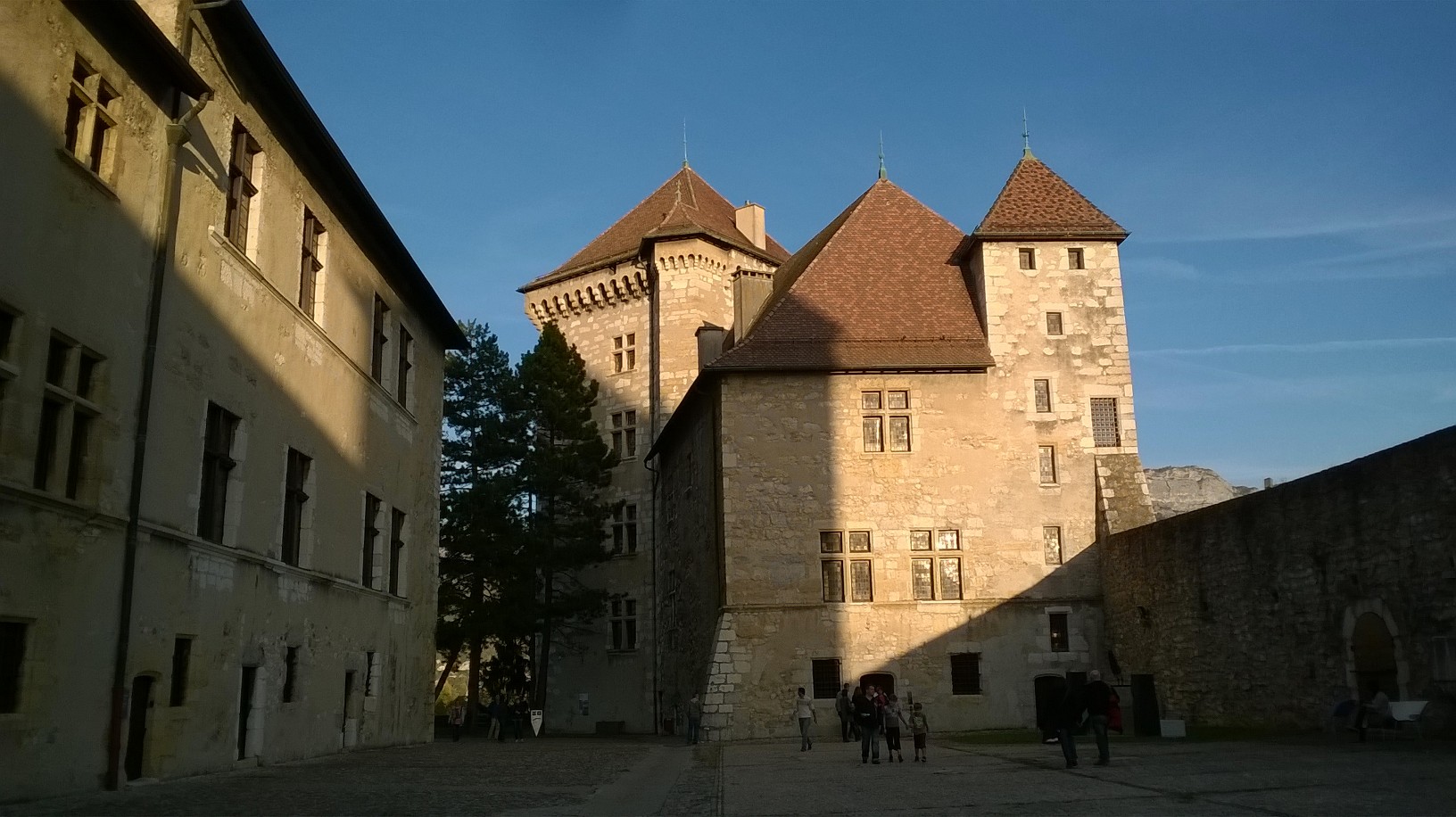 Among all places, Annecy has a lot to offer. To learn more Annecy's attractions:
The Terrain
The Alps are the toughest terrain to cycle out of all the regions we offer in France. Because of the challenges it poses, it's our responsibility to make sure our riders can physically handle the terrain. Obviously, we don't recommend the Alps for beginners – if you contact us, we can determine whether Alpine tours are a good match for you. If they aren't a good match, don't feel bad – we've saved you hours of pain, and maybe you can gain more cycling experience in another region of Europe!
Other services we can provide
If you sadly aren't able to do one of our full tours, we can still organise logistical support services and bike rental via our sister brand, Geneva Cycling. We have a wide range of bikes for hire, including road, electric, gravel and hybrid bikes. Location depending, we can often deliver these right to your accommodation free of charge! Our other logistical support services include luggage transfers and support vehicles.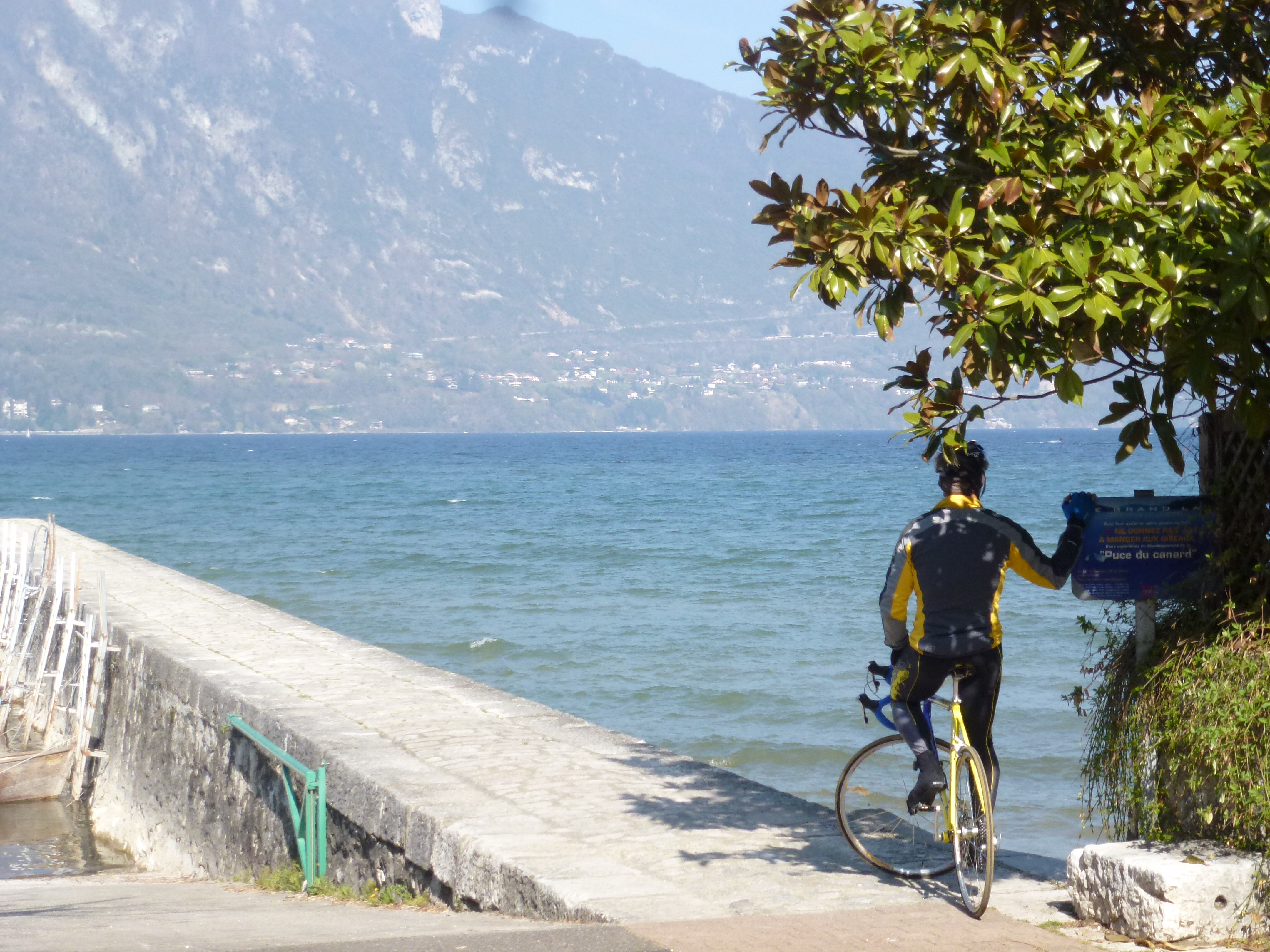 Alpine weather and climate
In the Alpine area around Geneva, the climate depends on your elevation. At higher altitudes, winters are snow-filled and cold, while summers are warm and sometimes rainy. Lower elevations experience the same cold, with less snow, and summers can be very hot. It's difficult to predict the exact weather, and thunderstorms may come on with no warning in the late summer. 

Local produce/shopping
When one thinks of Switzerland, several goodies come to mind: Swiss cheese, Swiss chocolate, Swiss Army Knives, and Swiss Watches. Indeed, all those products and more can be found in Geneva! You may be looking for more locally-produced products. We still recommend sampling cheese or chocolate from privately-run shops, but more "Alpine" products to discover are wool products, wood products (with distinctive designs), and traditional pottery.
Gastronomy: Food
Traditional Alpine cuisine relies on mountain and lake-based foods; you won't find many vegetables like in the south of France or Italy. Pork and pork products (bacon, sausage, etc.) and lake-caught fish like trout are the main protein staples. Switzerland and the Haute-Savoie region of France produce some of the best cheeses to be found, like Tomme, Beaufort, and Reblochon. Desserts usually include mountain berries, apples, or... you guessed it, chocolate.
Gastronomy: Favorite Alpine products and dishes
At a restaurant, you're likely to find meat, potatoes, and cheese on the menu! Give these dishes a try: Fondue (dipping pieces of bread into warm cheese), raclette (boiled potatoes with raclette cheese), tartiflette (potatoes and bacon or lardons with Reblochon cheese), or gratin savoyard (potatoes with cheese). Traditional desserts are fruit tarts and matefaim (pancakes with apples).
Gastronomy: Wine
Haute-Savoie produces delicious dry or fruity white wines that are little-known outside of the region. Abymes, Apremont, Chautagne, Chignin, Cruet, Jongieux, Montmelian, and Saint-Geoire-Prieure are the most famous vintages. Reds and roses are light in this region, and one famous vintage is the Savoie Gamay. Others recommend the Marin and Crepy produced near Lake Geneva.
List of markets
We've organized some notable markets by location, date, and type. If you happen to be in the area, stop by to check out the local produce! You never know what you'll find...


Valloire
Friday: Food and general market
Cruseilles
Thursday: Food and general market
Annemasse
Tuesday, Friday: general and food morning market in town center
Annecy
Tuesday, Thursday: general morning market at Les Romains
Tuesday, Friday: food and general market in old town
Thursday: food and general market at Novel
Saturday: food and general market at Boulevard Taine
Sunday: morning market in medieval city
Cluses
Monday: general morning market in town center Thursday: general afternoon market at La Sardagne
Morzine
Wednesday: food and general market
Mieussy
Saturday: food and general market
Albertville
Wednesday, Thursday, Saturday: food and general market
Nyon
Last Sunday of almost every month: Flea market Random days: other markets