Getting to Northeastern Italy: the Dolomites and Veneto
13-03-2019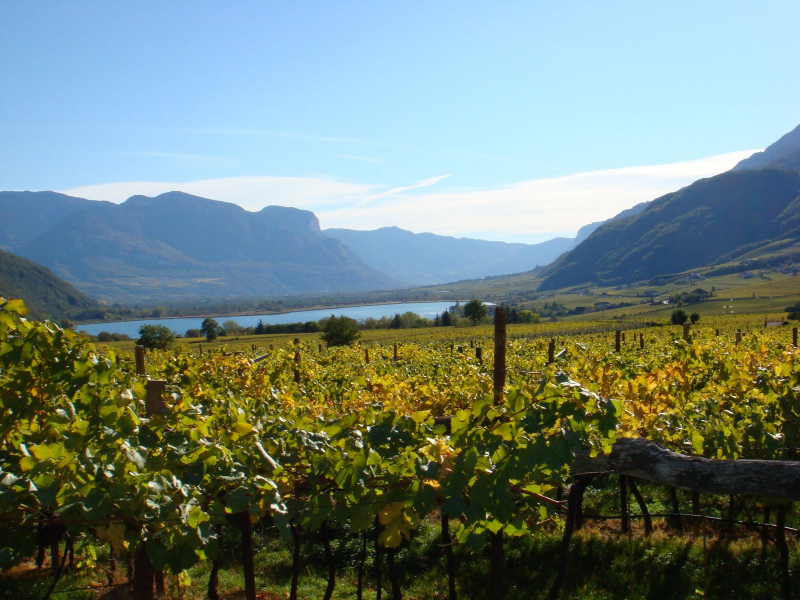 Northeastern Italy is a wonderland of show-stopping architecture and diverse landscapes. The lowlands of the Veneto offer a stark contrast to the peaks of the Dolomites, and yet, these features are within such close proximity! On quiet back roads and cycling paths, exploring these regions by bike has never been easier — some of our itineraries even cross both territories!


GETTING TO THE VENETO
Venice, the "Queen of the Adriatic", lends its name to the stunningly beautiful region of Italy that for many centuries was its own republic. The riches brought into the Mediterranean trading capital funded the palaces and villas, among other majestic edifices scattered across the low-lying countryside. Our Veneto itineraries are the perfect introduction to many such treasures.
Venice / Mestre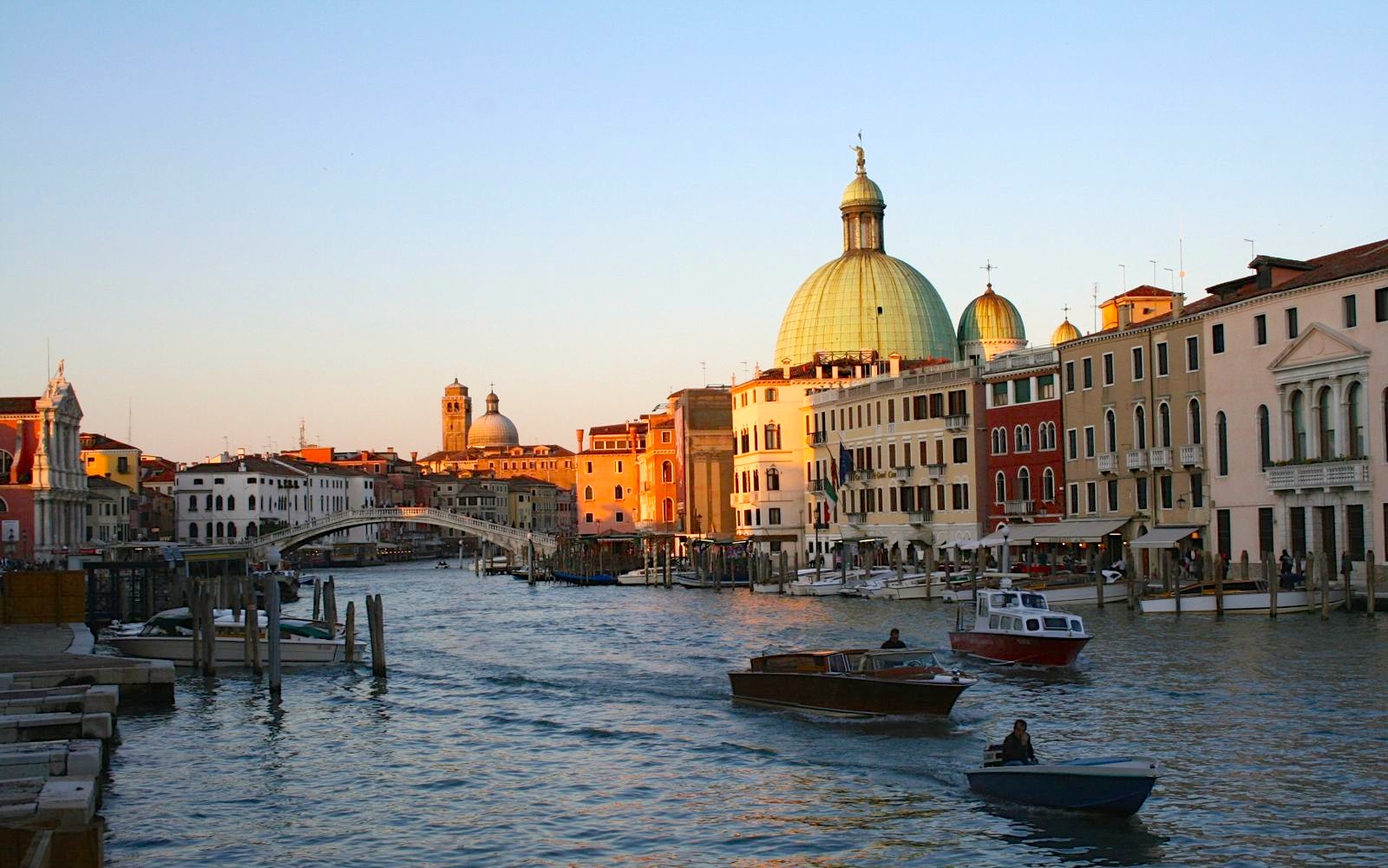 Unless you're navigating by boat, your means of travel to the car and bike-free 'floating city' of Venice are limited! For logistical reasons, we must commence or conclude the cycling portion of our Veneto tours in Mestre. Although technically a part of Venice, Mestre is on the mainland, which lends itself to greater accessibility — and roads, of course.


Arrival by Air: Marco Polo Airport (VCE) is a fairly small airport, but given Venice's popularity as a tourist destination, it is quite busy. It's serviced by intercontinental carriers and European budget airlines alike. Whether you're headed to Mestre or Venice proper, use the local ATVO bus service (Line 35 B for Mestre or Line 35 for Venice).


Looking for a little more excitement in your journey across the lagoon? The Alilaguna water taxi service offers a unique way to travel between Marco Polo Airport and popular stops in Venice; the orange line in particular stops at popular places along the Grand Canal.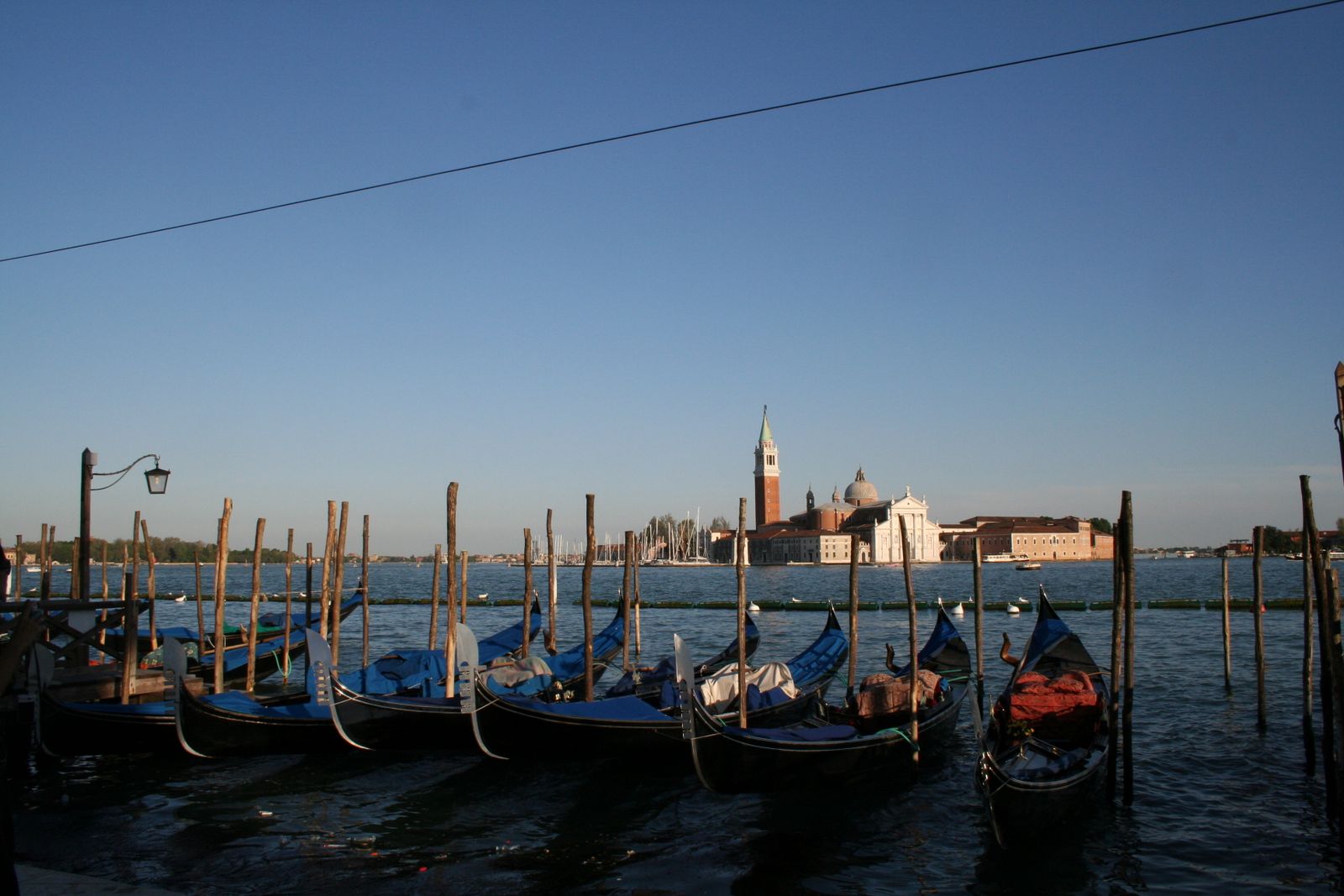 Arrival by Train: Trenitalia operates Italy's fairly extensive train network, and it's certainly the best value for your money! Travelers may bring their bicycles on urban and regional trains. (When consulting the timetable, click on the "information" icon next to the train and look for the bicycle icon under "train service".) Please note that Venice Mestre is the station on the mainland, in Mestre, while Venice Santa Lucia is the train station out on the Venetian islands.


Arrival by Car: If you have a car or are renting one, you can hop on the freeway from all over Italy. SS11 (from Padova) and SS14 (from Trieste) are the most direct routes to Mestre and Venice; you can reach them directly from A57 or A27.
Parking is extremely limited in the island part of Venice, and it is thus very expensive. Given the main means of getting around Venice are by boat or on foot, no one recommends driving out on the causeway unless absolutely necessary. However, parking is very cheap and fairly easy to come by on the mainland. The most common lots for tourists are at the airport and Garage Europa.
Vicenza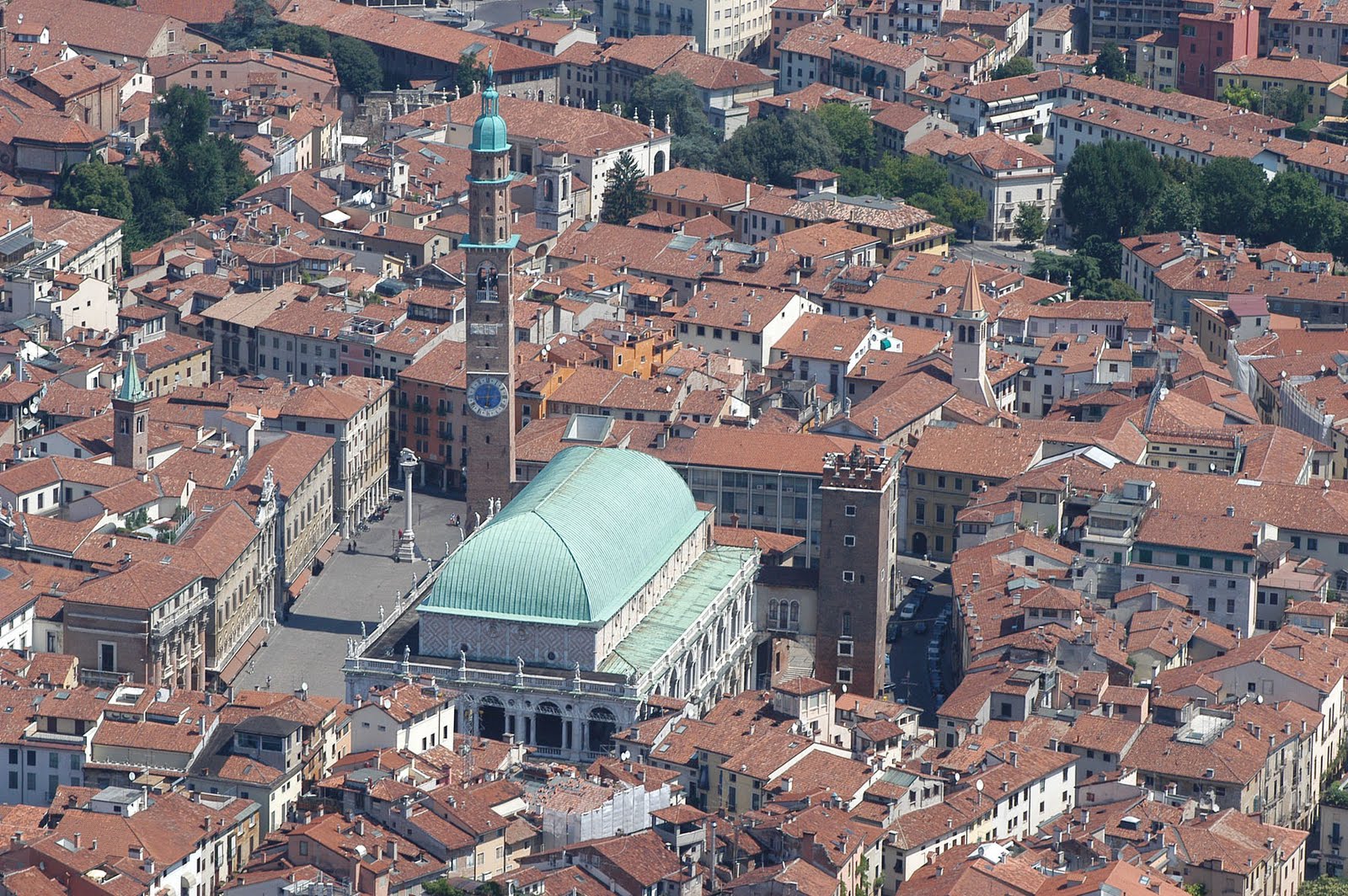 Our Venetian Jewels and Treasures of the Veneto tours both start in Vicenza, a prosperous industrial city with many architectural gems (including Palladian villas in the surrounding countryside). It's much smaller than other cities in the Veneto, so transportation options are a bit more limited.


Arrival by Air: We suggest flying into Venice Airport (VCE), Milan's Airports, or even Innsbruck Airport (INN) in Austria. In truth, you may fly into any airport you wish with good train connections, as you will need to take a train to reach Vicenza without a car.


Arrival by Train: Trenitalia operates Italy's fairly extensive train network. Travelers may bring their bicycles on urban and regional trains. (When consulting the timetable, click on the "information" icon next to the train and look for the bicycle icon under "train service".) Generally, you will need to take a train to Verona Porta Nuova Station in Verona, and then take another Frecce train or a Regional train to Vicenza station.


Arrival by Car: Vicenza is just north of the A4, which offers easy access from all over Italy.
GETTING TO THE DOLOMITES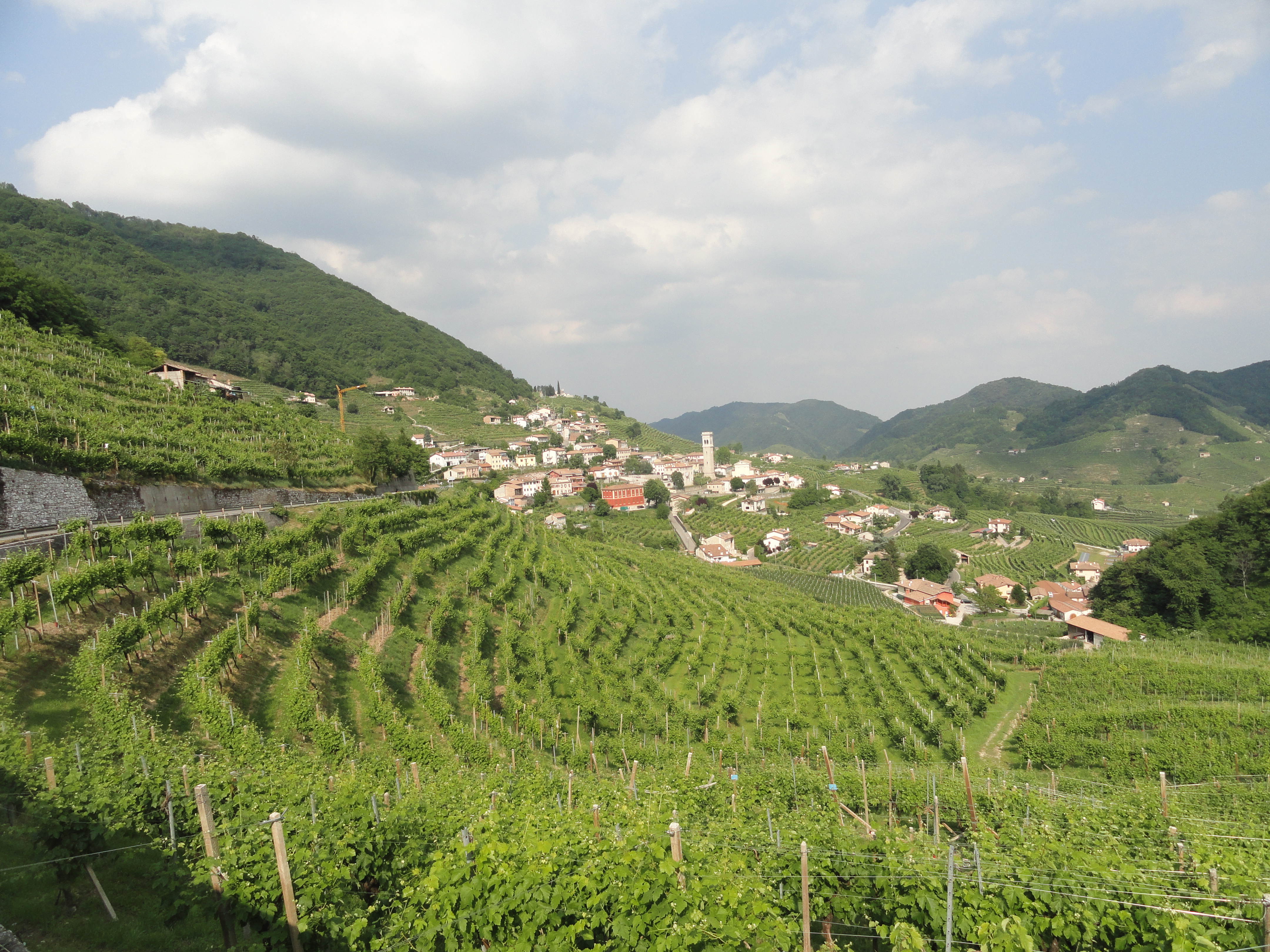 The Dolomites mountain range of the South Tyrol is an incredible playground for avid riders, but bikeways and quiet roads can also make cycling around Bolzano, Trento, Lake Garda and other towns a leisurely experience. Our Dolomites tours mostly begin in Bolzano, also known as Bozen in German, while our most challenging tour in the region starts in the more remote Dobbiaco, a.k.a. Toblach.
Bolzano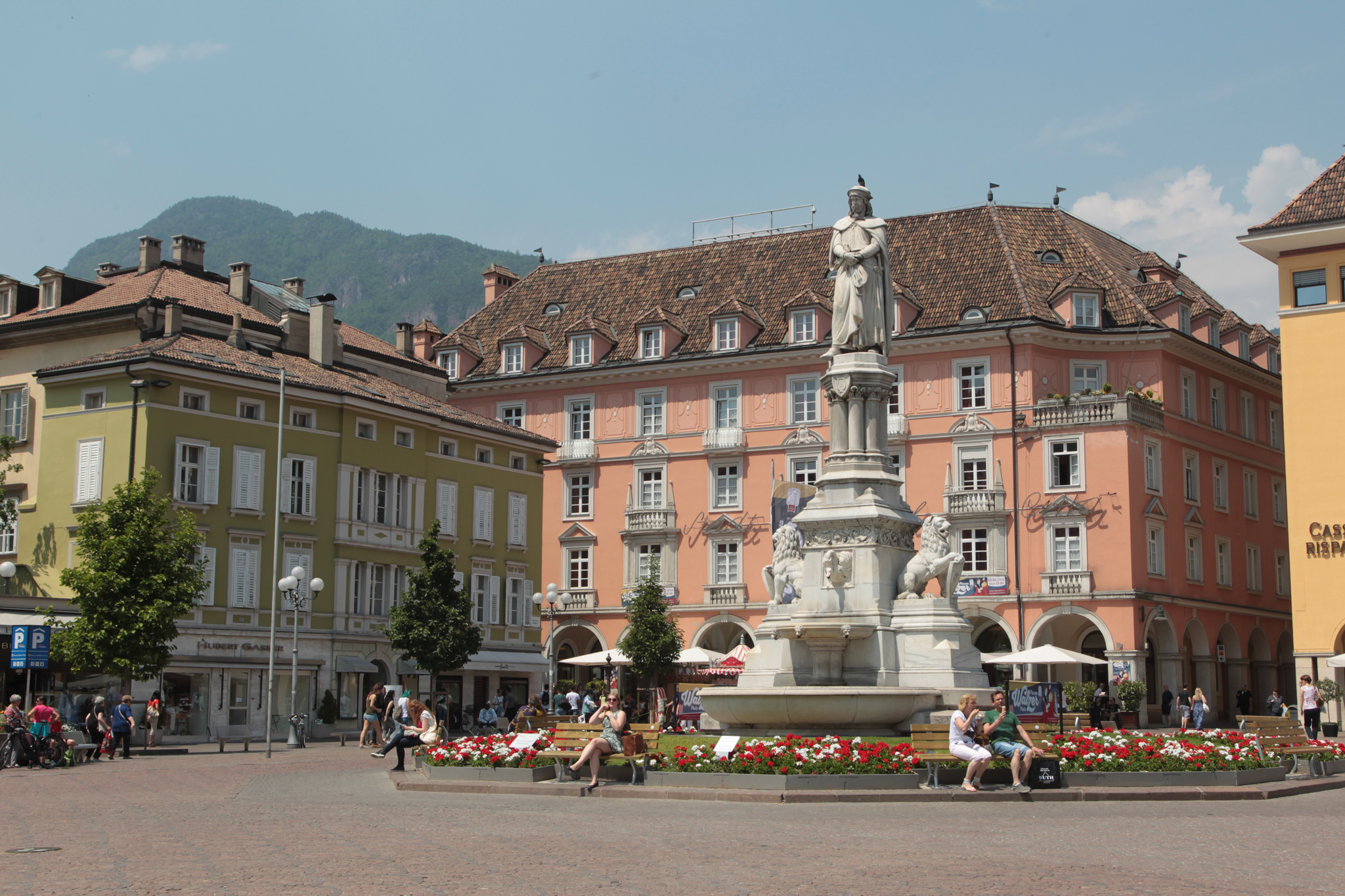 The dual Italian-Germanic identity of Bolzano lends it a flair that you won't find in other Italian cities — and it's incredibly bike friendly! It's a superb starting point for Dolomites cycling tours, and thankfully it is well-served by ground transport.


Arrival by Car: Enjoy a scenic ride along the E45 from Verona or A13 and SS12 from Innsbruck.
Dobbiaco / Toblach

You can't get much closer to Austria than Dobbiaco, also known as Toblach. High in the mountains, this small border village is a bit remote, so we don't recommend driving unless you're familiar with the territory (and Italian drivers). Here are the best ways to get there: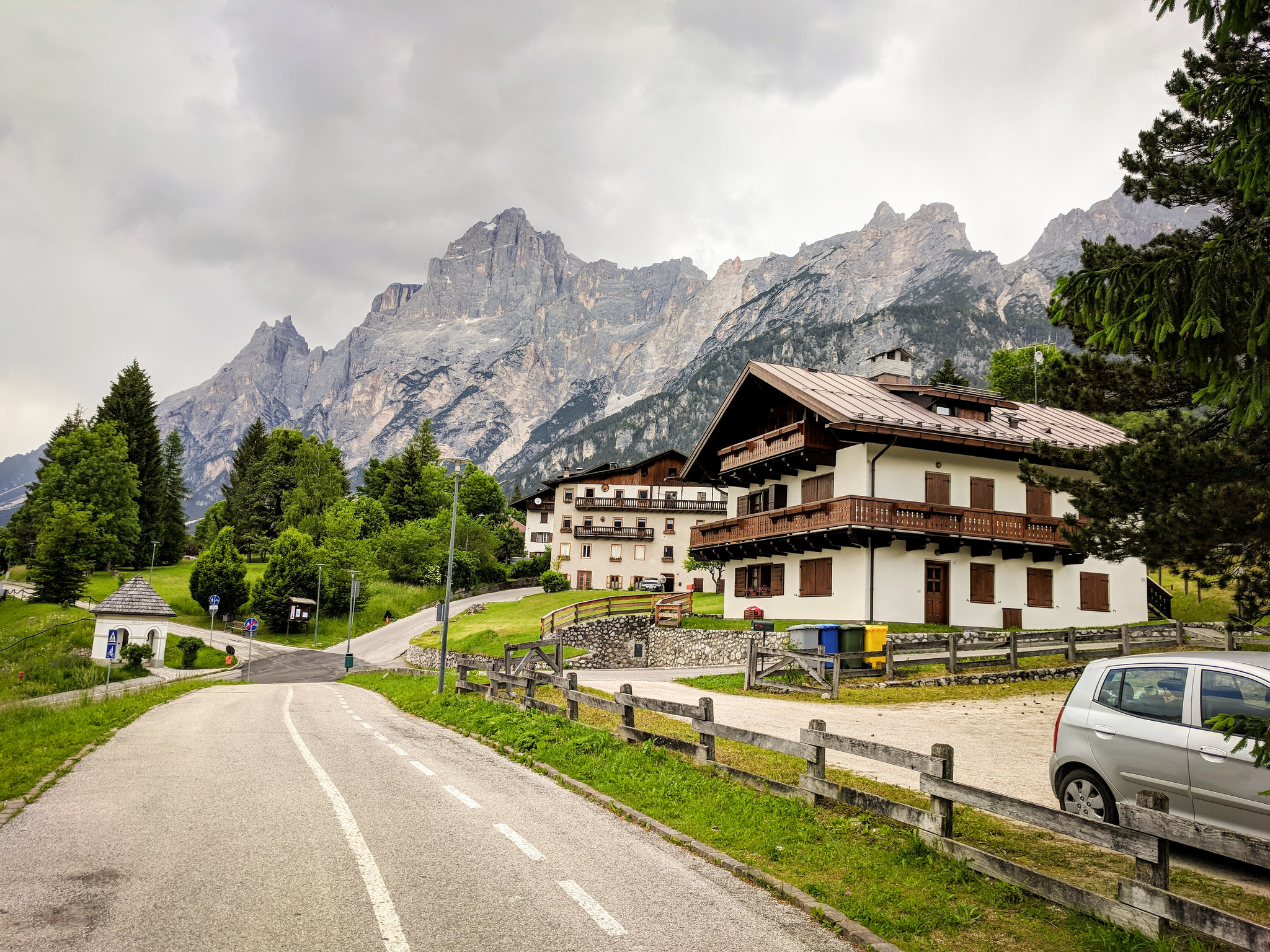 Arrival by Air: The closest airport to Dobbiaco/Toblach is in Innsbruck, Austria. Prefer to stay in Italy? Consider yourself at liberty to fly into any other Italian airport (we'd suggest Milan or Venice) and take a train to Dobbiaco. You will likely need to switch trains a few times along the way (see next section for details).


Arrival by Train: The connecting line to Dobbiaco-Toblach station starts in Verona, so you will need to ride to Verona Porta Nuova station first. Depending on the schedule, you may later transfer at Bolzano-Bozen station and/or Fortezza Franzensfeste en route to Dobbiaco-Toblach (about a four to five hours' journey). The ride on Austria's OBB railway is just over 2.5 hours from Innsbruck Hbf, with one to two connections. Either way, the long ride is very manageable as you'll find yourself glued to the window in awe.


Arrival by Bus: Another adventurous way to ride through the mountains is to use South Tyrolean Integrated Transportation, better known as Südtirol Mobil or Mobilità AltoAdige. The bus ride from Bolzano takes two hours and requires a change in Fortezza.
Resources
Tourism
Veneto: www.italia.it/en/discover-italy/veneto
Venice: www.venice-tourism.com
Verona: www.veronatouristoffice.it
Vicenza: www.vicenzae.org
Bolzano: www.bolzano-bozen.it
Dolomites: www.three-peaks.info/en/holiday-region-in-south-tyrol
South Tyrol: www.suedtirol.info
Palladian Villas: whc.unesco.org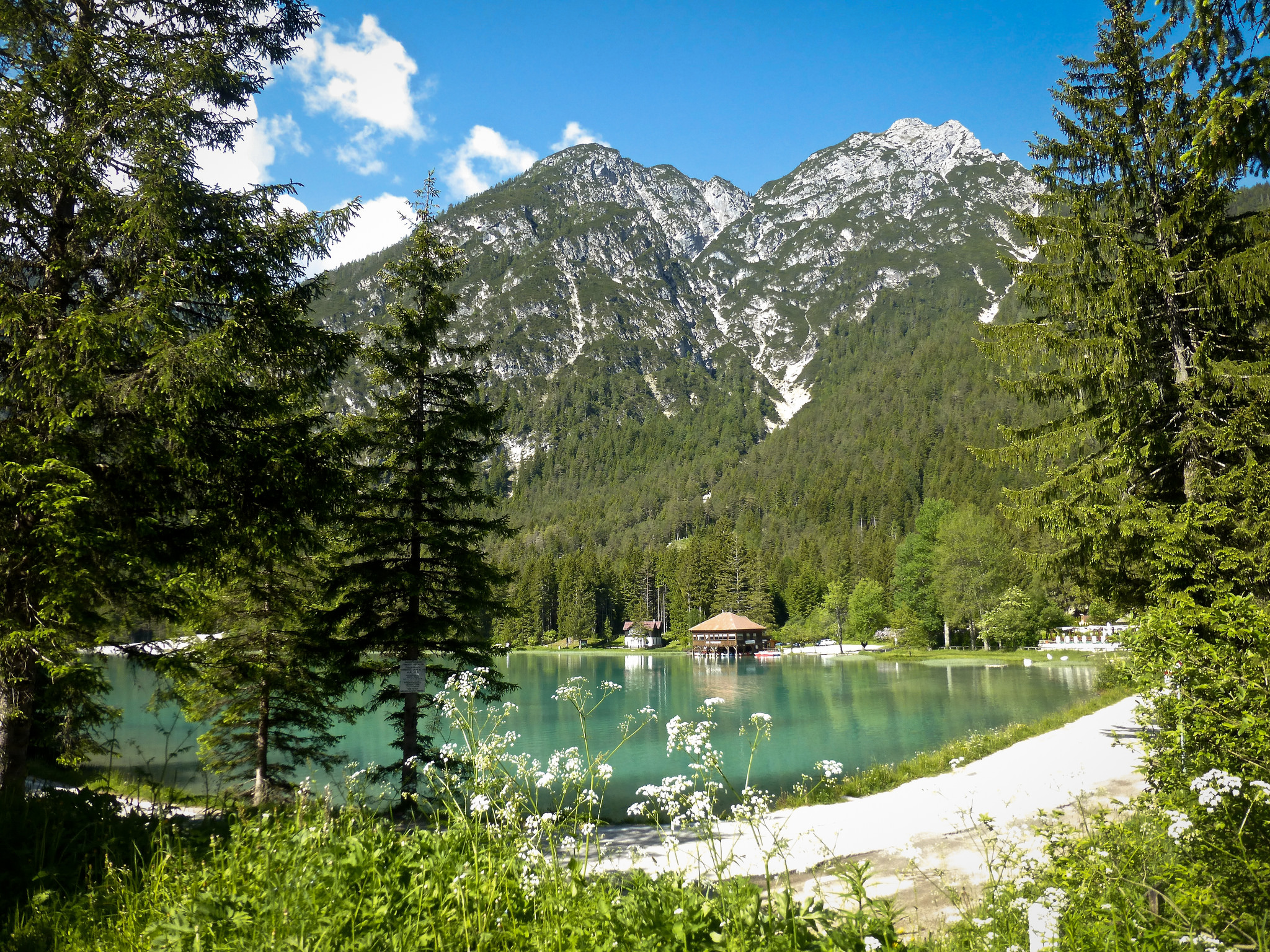 Airports

Venice Marco Polo: www.veniceairport.it
Milan: www.milanomalpensa-airport.com
Verona: www.aeroportoverona.it
Innsbruck: www.innsbruck-airport.com
Bolzano: www.bolzanoairport.it
Trains

Malpensa Express Train: www.malpensaexpress.it
Trenitalia: www.trenitalia.com
Austria OBB: www.oebb.at
Buses
ACTV in Veneto: www.actv.it
ATVO in Veneto: www.atvo.it/en-venice-airport
Barzi bus service in Treviso: http://www.barziservice.com/en/services/
ATV Verona: www.atv.verona.it
South Tyrol Integrated Transportation: www.sii.bz.it
Venice water bus: www.alilaguna.it
Car Rental
Avis France: www.avis.com/
Europcar: www.europcar.com/
Budget: www.budget.com
SIXT: www.sixt.com/
Hertz Italie: www.hertz.com
Enterprise Italie: www.enterprise.com/
Parking in Mestre: www.garageeuropamestre.com