Hybrid bikes
07-01-2019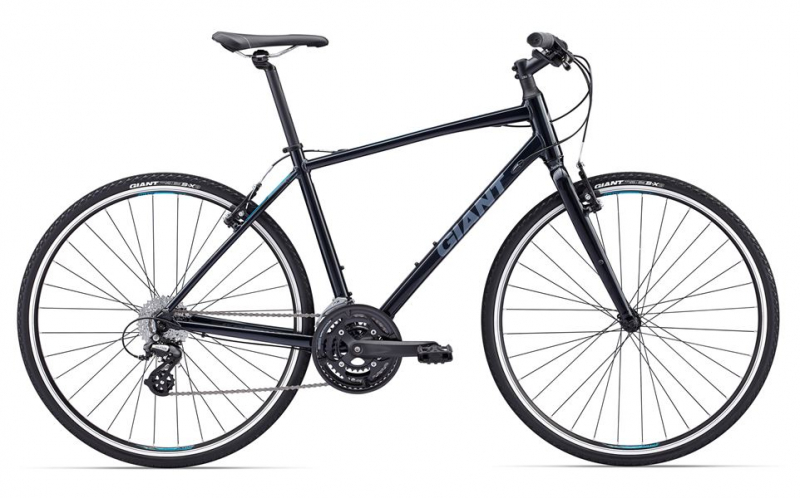 A hybrid bike is a mix of a road bike and a mountain bike. The result is a bicycle that's suitable for general-purpose riding over various types of terrain.


Helmets are available upon request in all regions.
Pumps, Locks, and Repair kits are typically 1 per 2 bikes or 1 per group.
IMPORTANT: Please note that the bikes we have available in these regions are as listed below or similar models. This list is intended to provide riders with an idea of what kind of bike is available and the accessories they can expect to receive.
Hybrid bikes are available on our tours in the following regions:
Alsace Andalusia Apulia Beaujolais Bordeaux Brittany Burgundy Catalonia Centro Portugal Champagne Corsica Dolomites Dordogne Emilia-Romagna French Alps Geneva Ile-de-France Languedoc La Rioja Lisboa Loire Valley Madrid Normandy Norte e Porto Piedmont Provence Pyrenees Sicily Tuscany Veneto
---
KTM Custom Bikes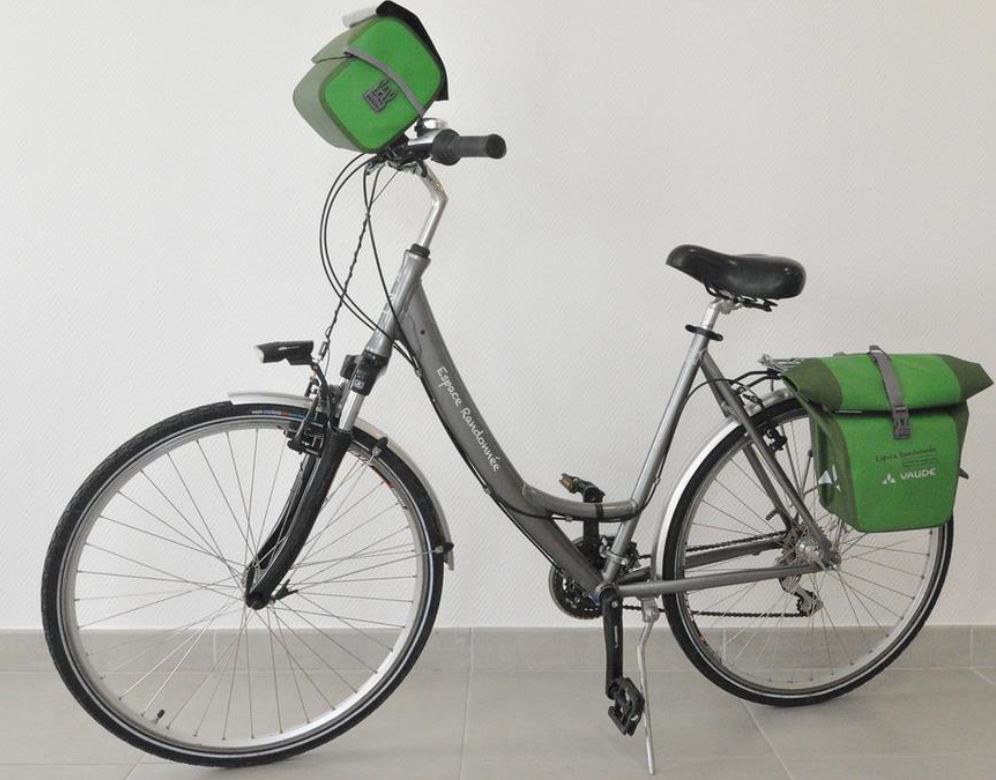 Equipped with:
Pannier (water-repellent)
Handlebar bag (water-repellent)
Repair kit (tools, spare tube)
Pump
Lock
Computer
---
Trek 7.3 or 7.4 FX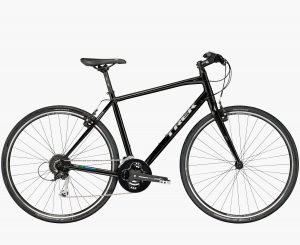 Or Kalkhoff Voyager 27G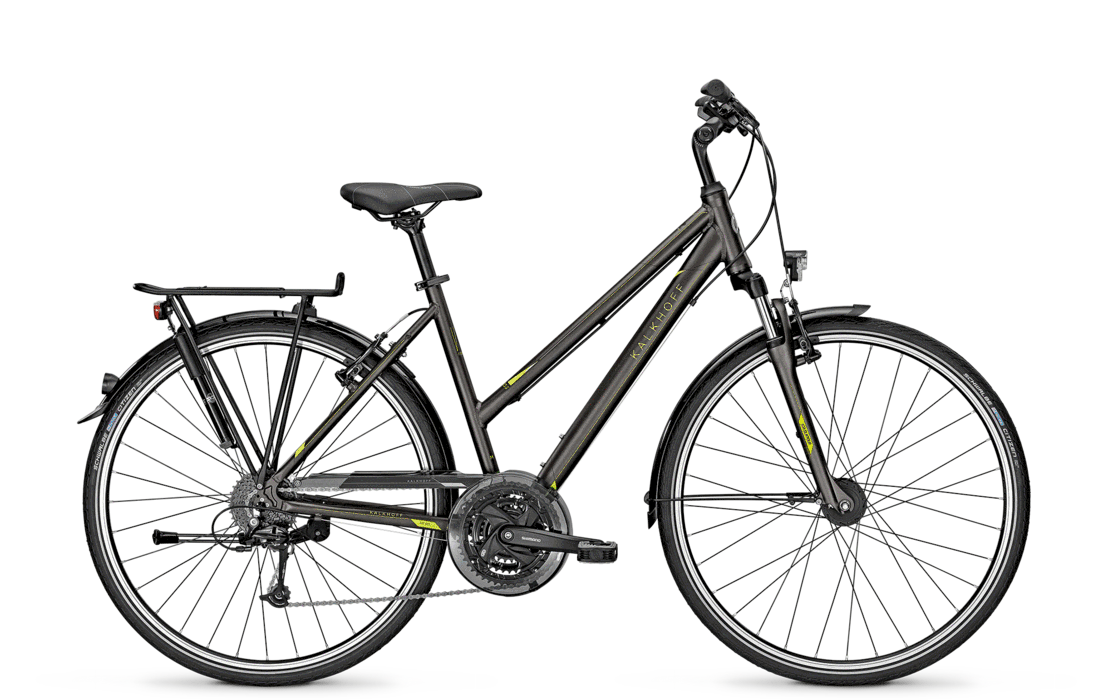 Equipped with:
Water bottle
Handlebar bag
Repair kit, spare tube
Lock
---
Merida Crossway 500 (men and women's models) with 10 Speed Shimano Deore; Suntour Crankset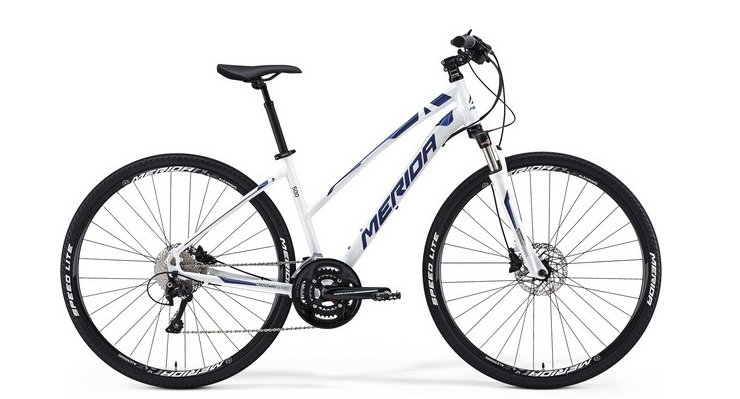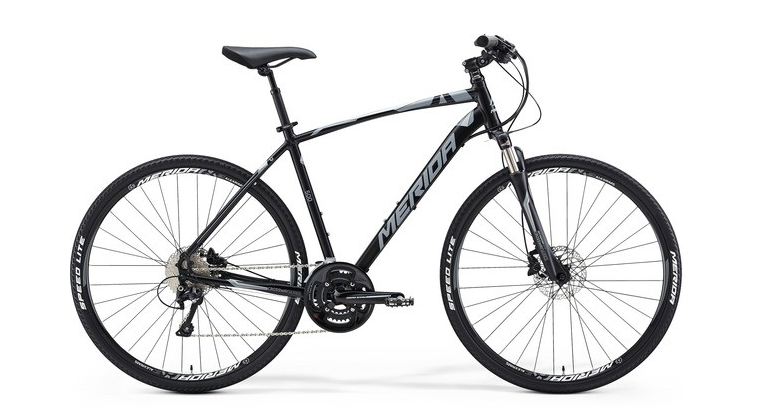 Equipped with:
2 rear panniers
1 handlebar bag
Water bottle cage
Water bottle
Repair kit
---
Trek FX 3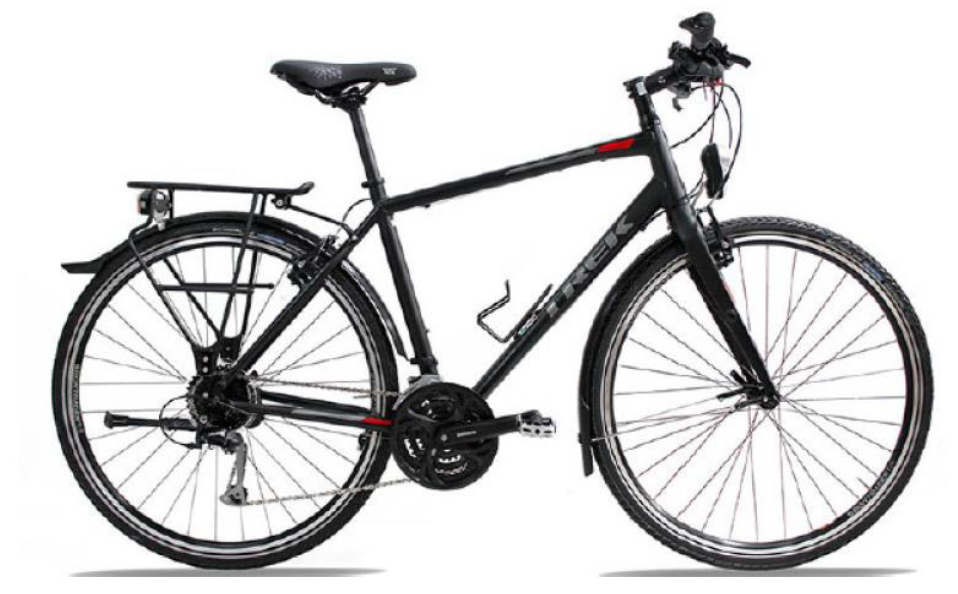 For the Bordeaux to Toulouse tour only:
Arcade Escape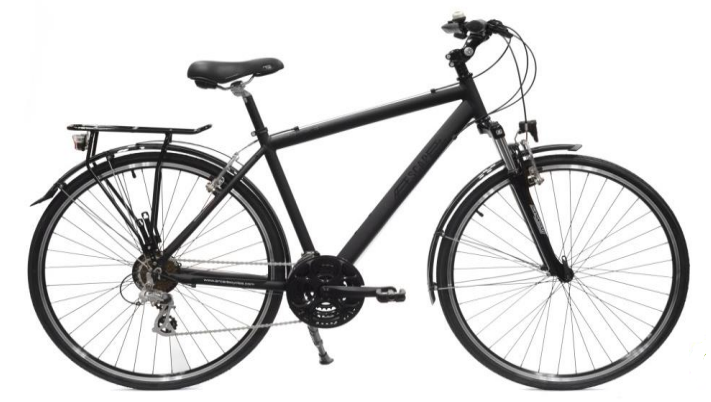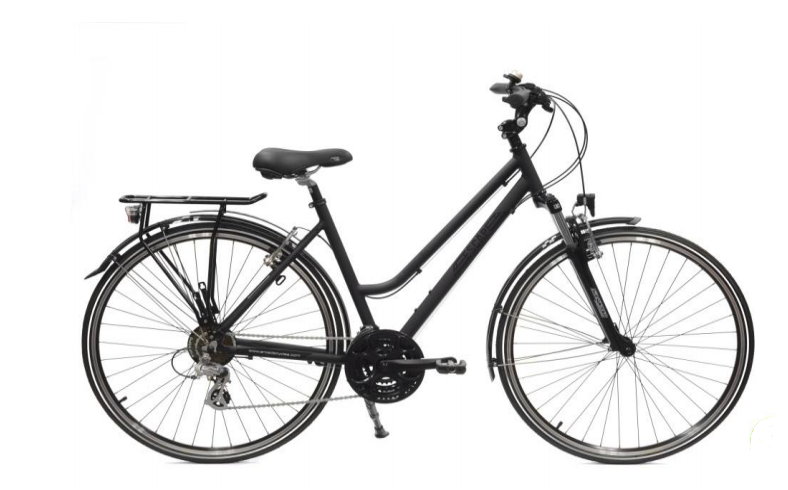 Equipped with:
2 rear panniers (waterproof)
Handlebar bag
Repair kit, spare tube
Pump
---
Elios
Coastal Brittany: côtes d'Armor and the pink granite coast starting in Guingamp:  
 Orbea Vector 30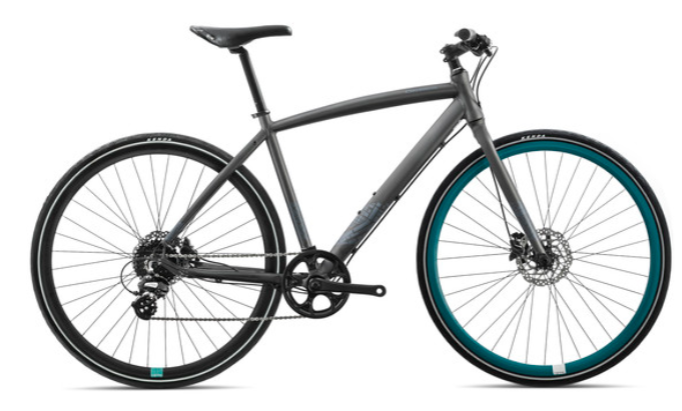 Authentic Brittany tour starting from Saint-Malo:
Fahrradmanufakt ur T-300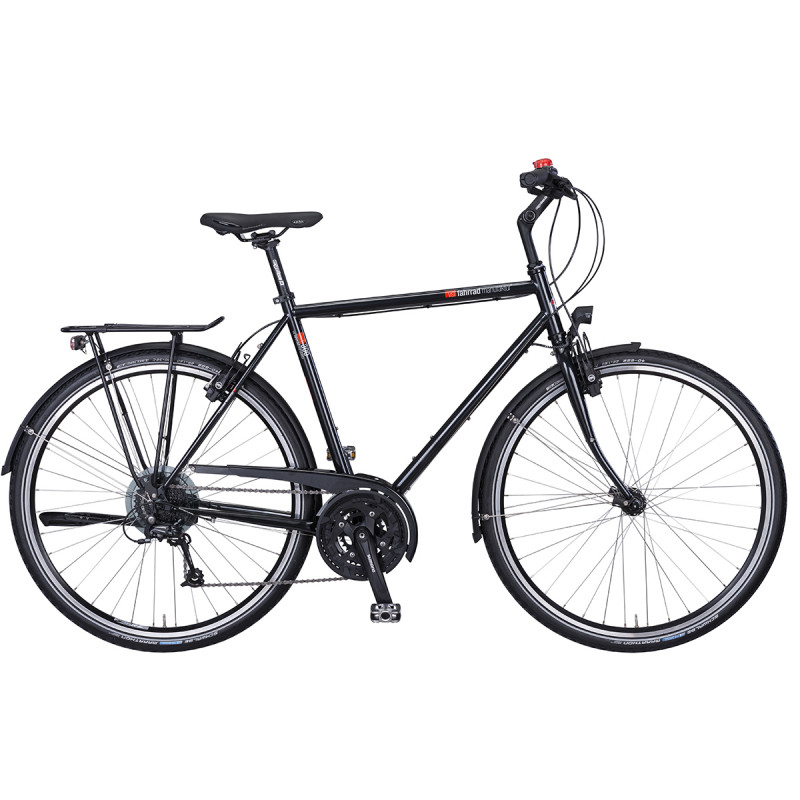 Equipped with:
Pannier
Map holder
Repair kit (tools, spare tube)
Pump
Lock
Water bottle
Water bottle cage
Computer
---
Scott Sub Cross 50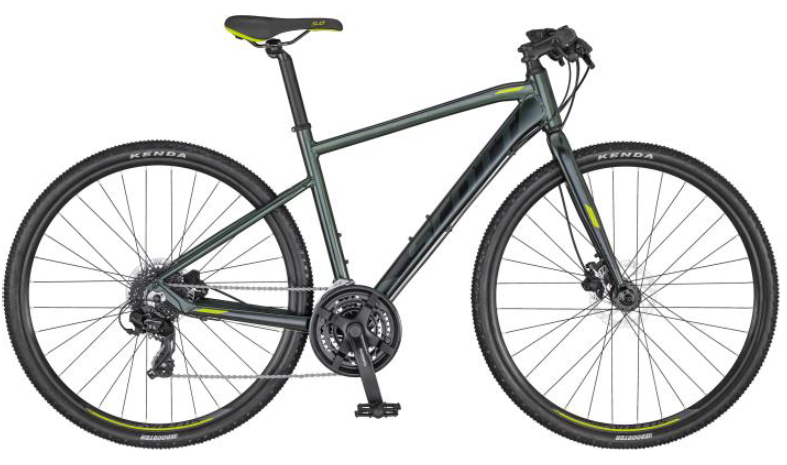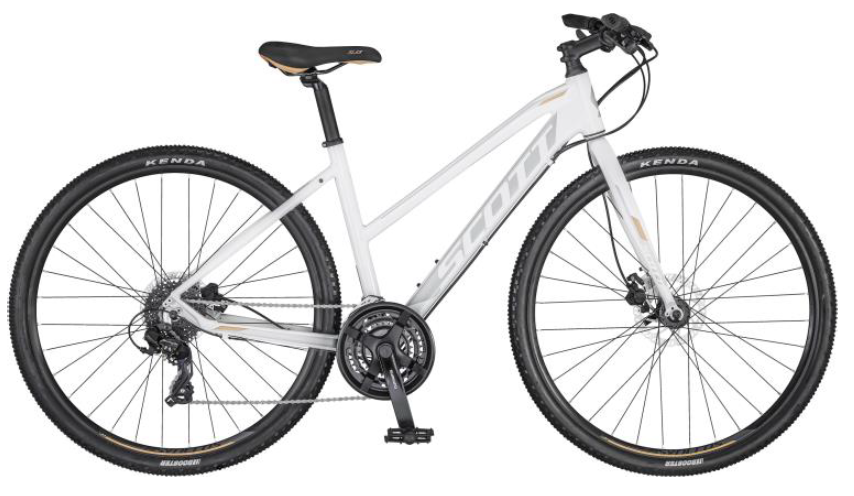 Equipped with:
Pannier
Map holder
Repair kit (tools, spare tube)
Pump
Lock
Water bottle
Water bottle cage
Computer
---
Ghost Square Cross

Equipped with:
Rear pannier
Map holder
Water bottle cage
Water bottle
Pump
Repair kit, spare tube
Kid's bike: Scott Scale JR 24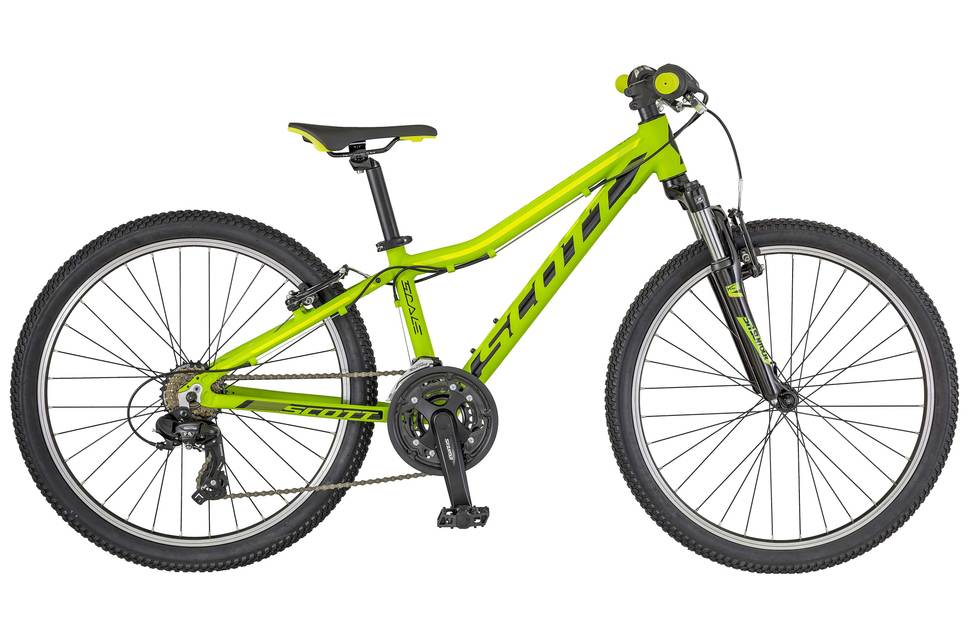 Equipped with:
---
Giant Argento GTS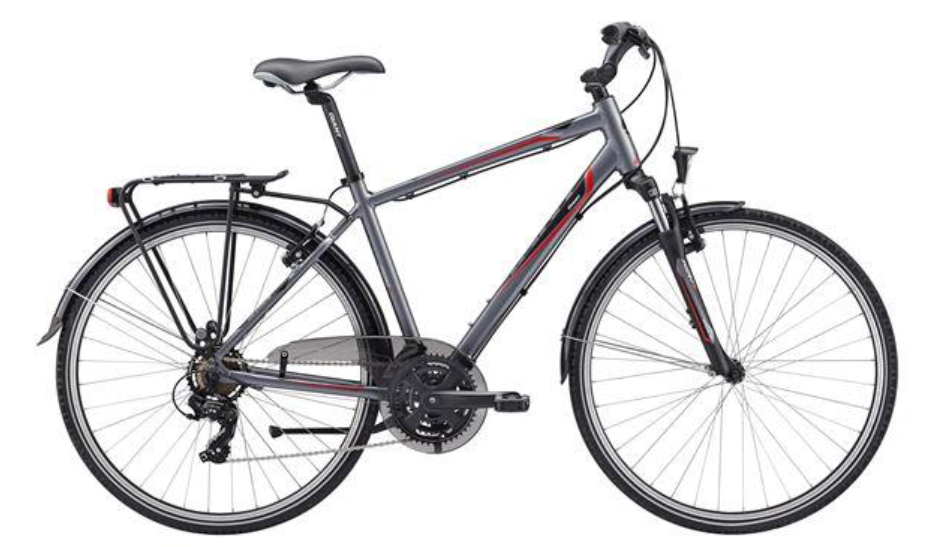 Equipped with:
Water bottle cage
Repair kit
Map holder
Rear pannier
Spare tube
Pump
---
Trek FX 2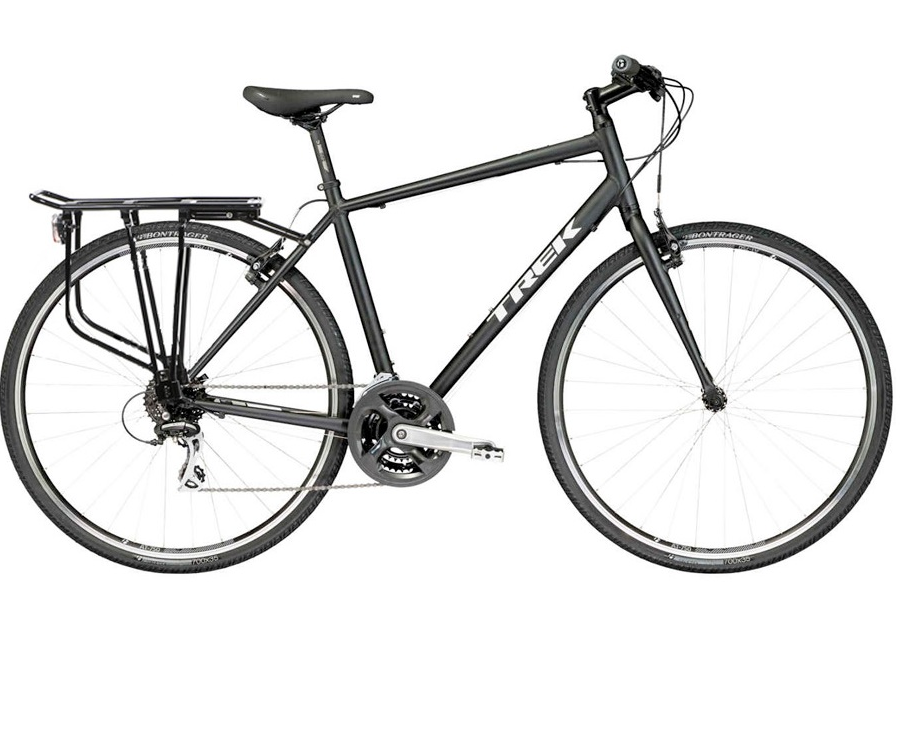 Equipped with:
Water bottle
Repair kit (multitool, spare tube, pump)
Lock
Water bottle cage
---
 City bike (custom made) male and female frame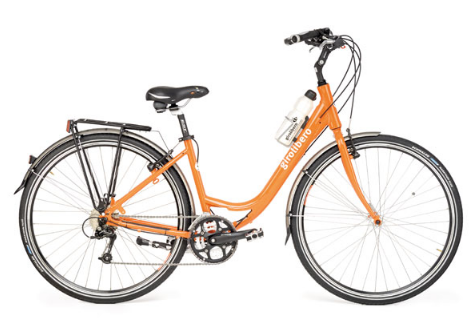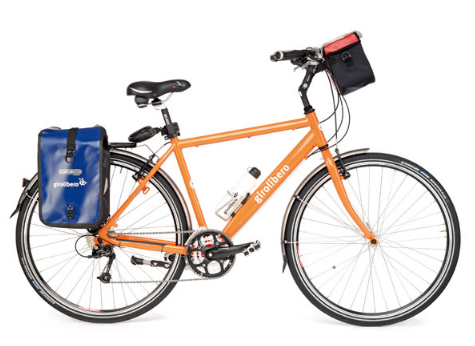 Equipped with:
Water bottle
Mapholder
CO2 Cartridge
Computer
1 side pannier
Repair kit (multitool, spare tube, pump)
Lock
Water bottle cage
---
Focus Crater Lake Lite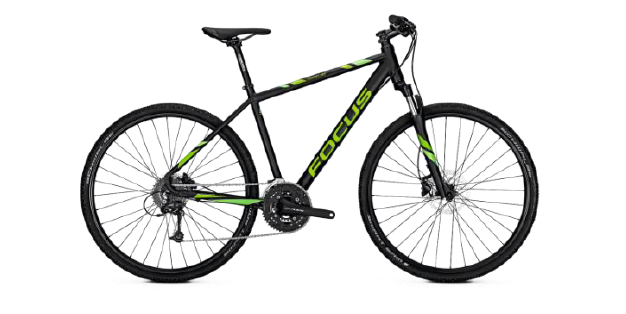 Equipped with:
Water bottle
Rear rack with 2 panniers
Front and rear lights
Water bottle cage
Mapholder
Repair kit
Pump
Lock
---
City bike (custom made)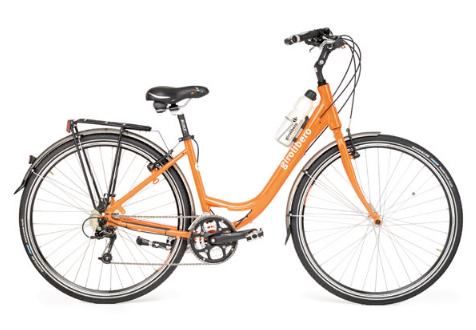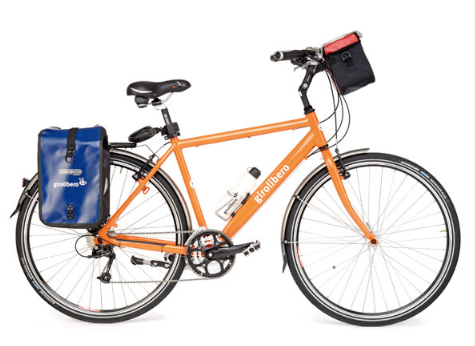 Equipped with:
Water bottle cage
Water bottle
Repair kit (multi-tool, spare tube, pump)
1 pannier
Mapholder / handlebar bag
---
Giant Escape 2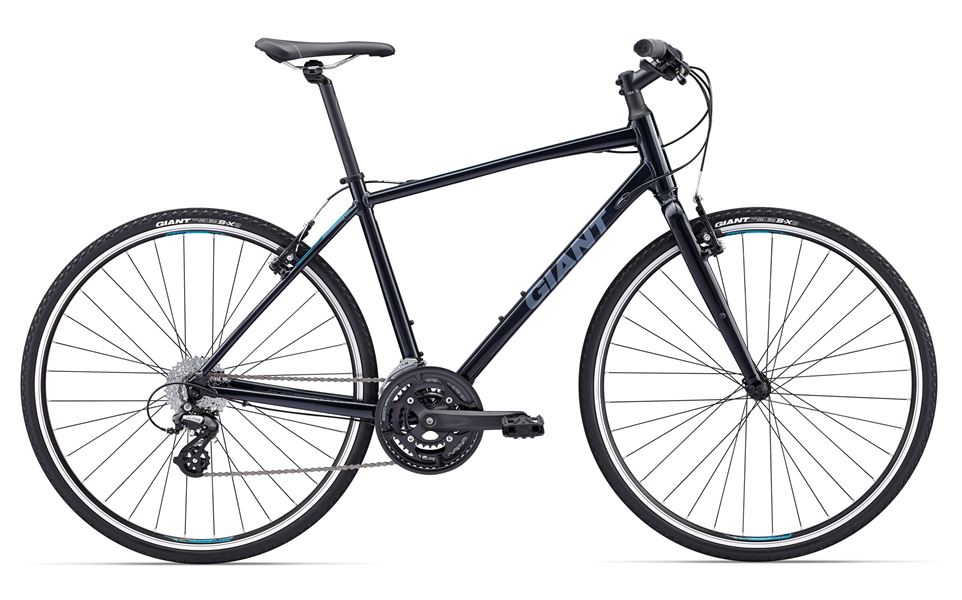 Equipped with:
Water bottle cage
Water bottle
Repair kit (multi-tool, spare tube, CO2 cartridge)
1 side pannier
---
Gitane Zen Easy (women's) OR Gitane Zen Male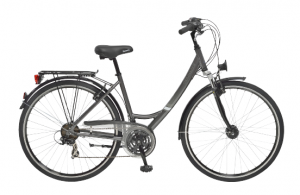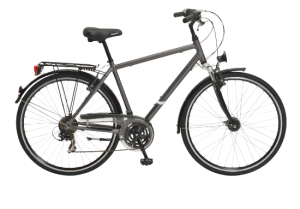 Equipped with:
Map holder
Water bottle cage
Panniers
Lock
Repair kit (pump, levers, spare tube)
---
Giant Argento RS3 STA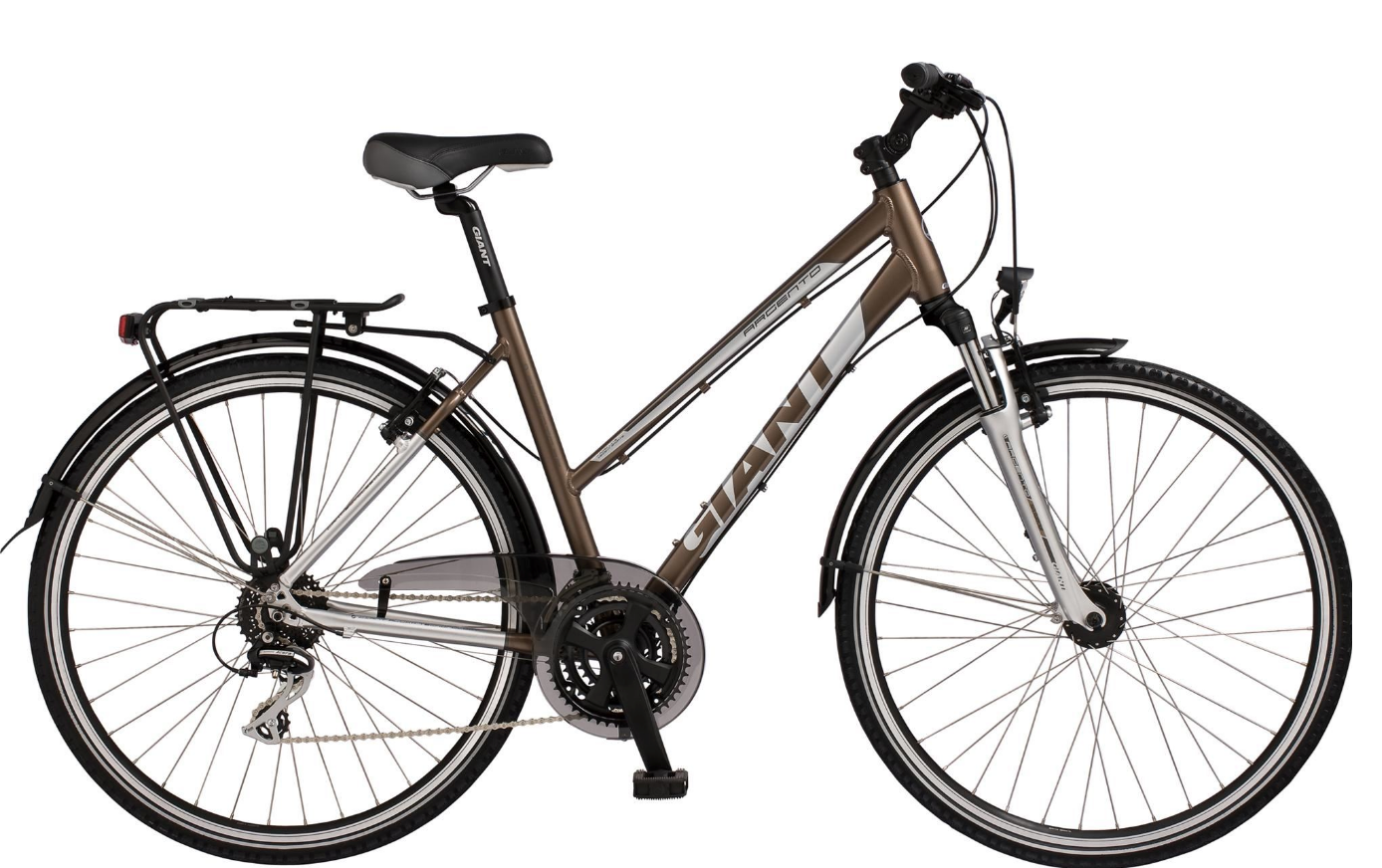 Equipped with:
Rear pannier
Mapholder
Repair kit (spare tube, pump)
---
BH Emotion Beartrack Pro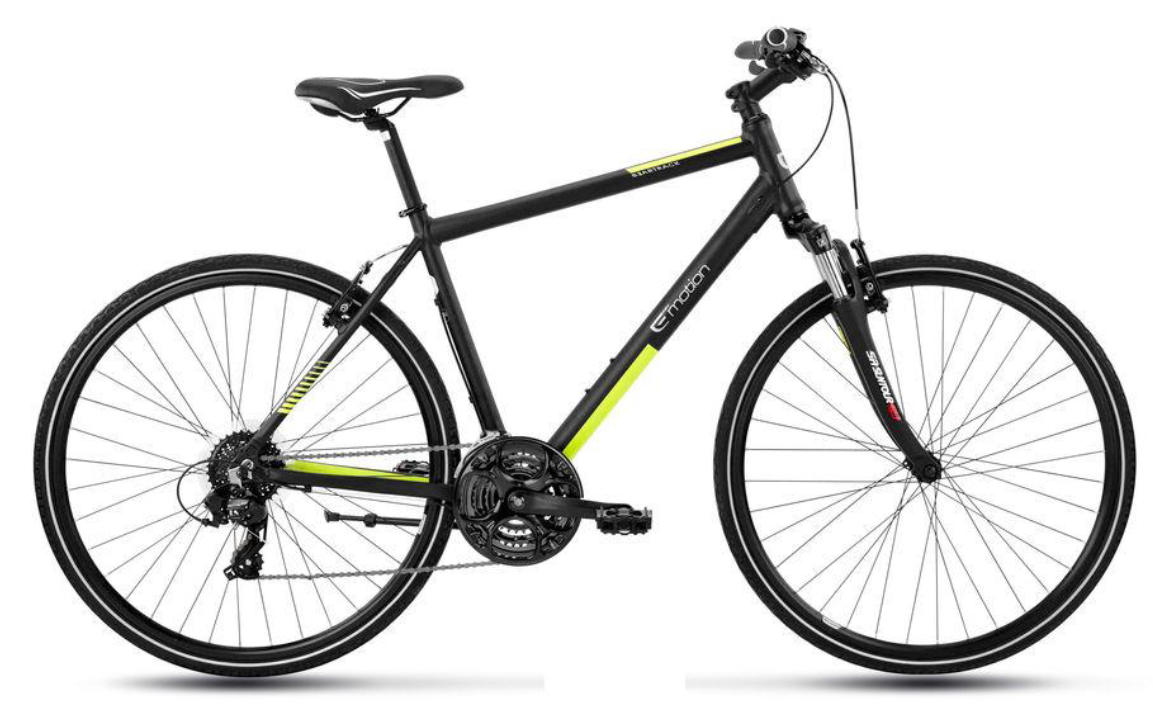 Equipped with:
Water bottle cage
Rear panniers
Map holder
Spare tube
Pump
Repair kit
---
Hybrid Scott Sub Sport 20 or Hybrid Scott Sub Evo 30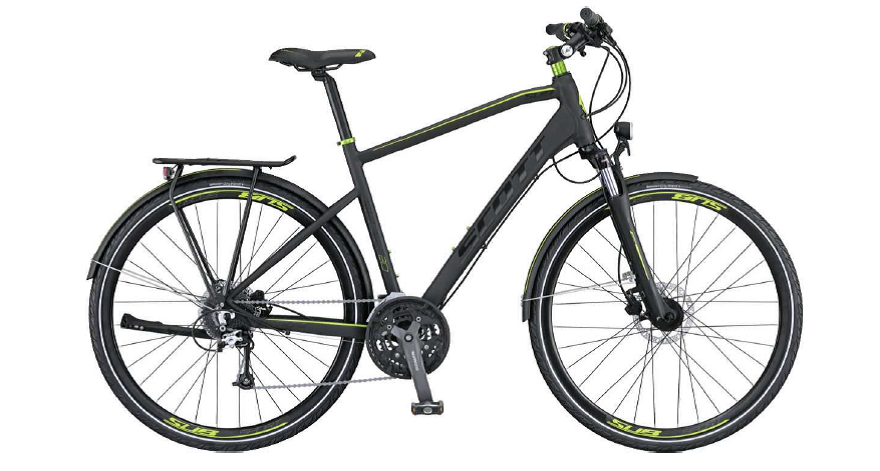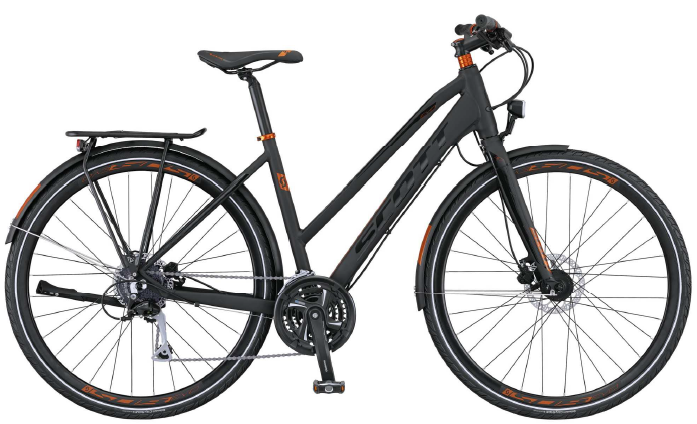 Equipped with:
Rear pannier
Handlebar bag
Water bottle
Repair kit (multi-tool, spare tube, pump)
---
Madrid (Metropolitan Tours)
Trek 27-gears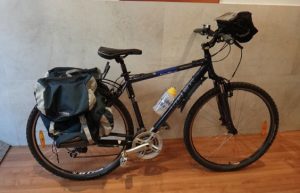 Equipped with:
Handlebar bag
Water bottle
Water bottle cage
Repair kit (spare tube, tools)
Pump
Lock
---
Classic: Specialized Alibi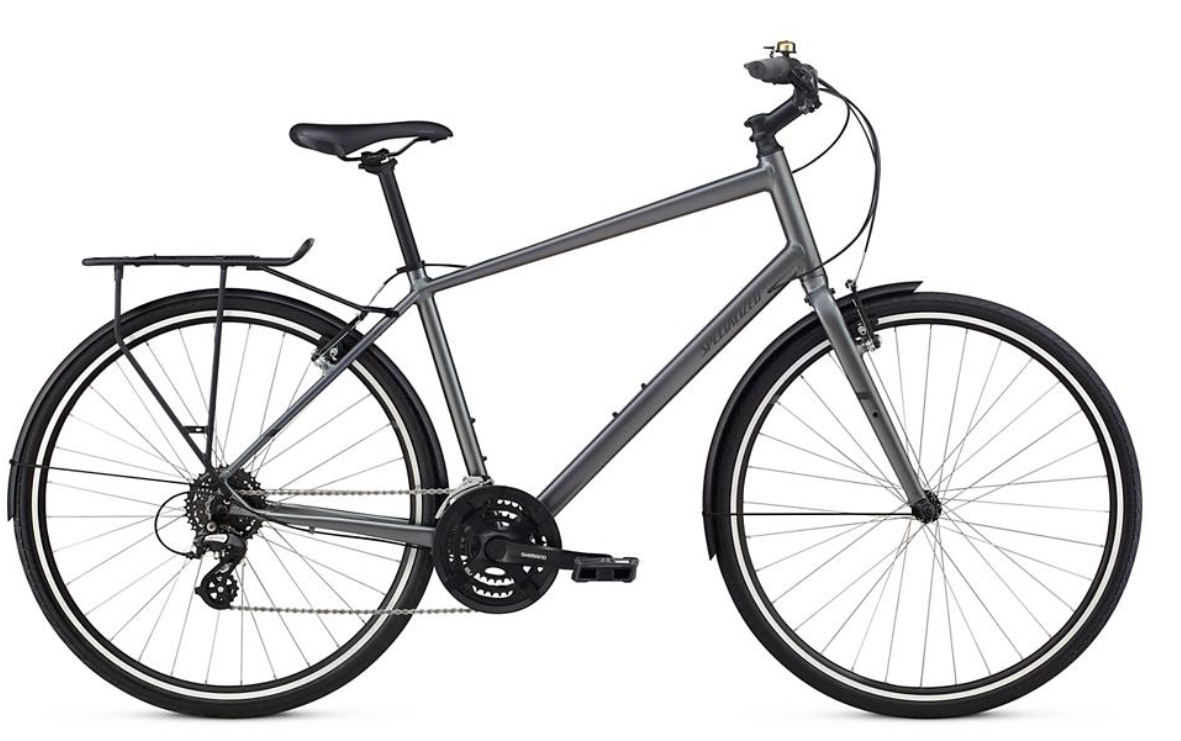 Sport: Giant Fastroad SL3 (Men) and LIV Thrive 3 (Women)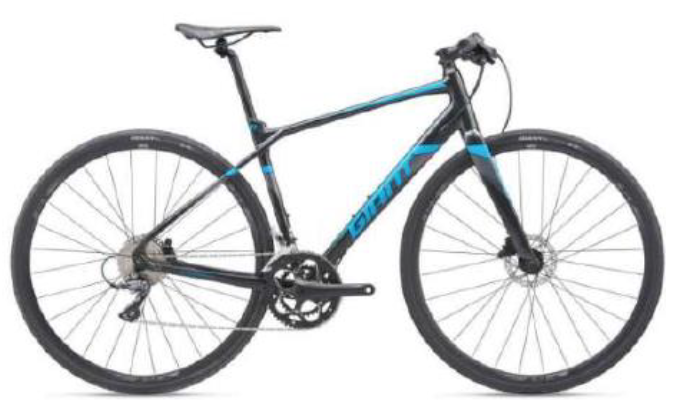 Equipped with:
Rear panniers
Handlebar bag/map holder
Water bottle cage
Repair kit (spare tube, CO2 cartridge)
---
Focus Whistler Elite 29" Unisex OR Specialized Rockhopper Sport 29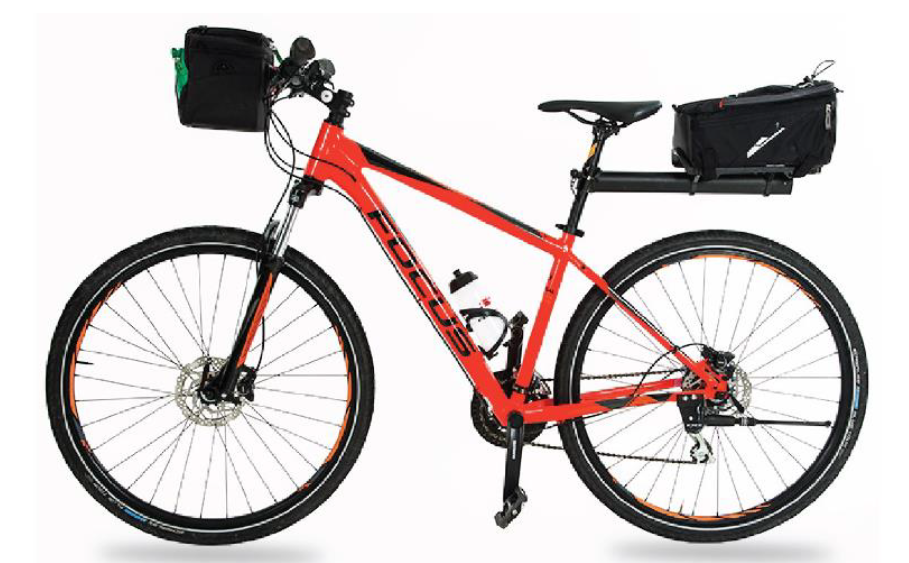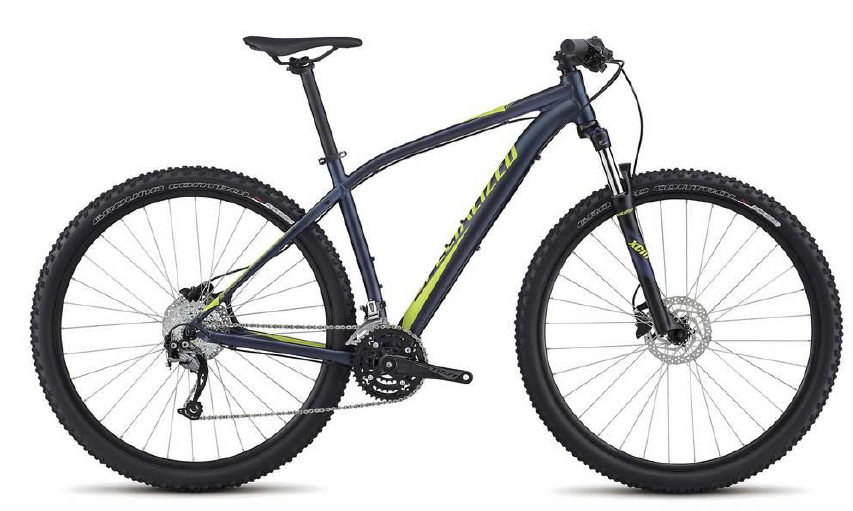 Equipped with:
Water bottle cage
1 rear pannier or handlebar bag
Repair kit
Spare tube
Pump
---
Leisurely tours: Cannondale Quick 5 Disk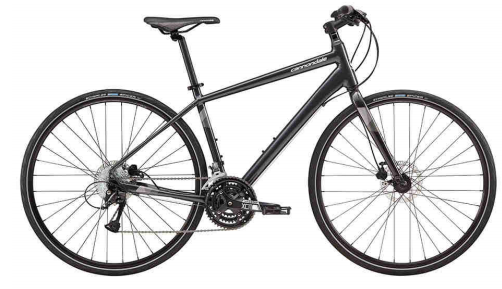 Equipped with:
1 rear pannier (waterproof)
Water bottle cage
Mineral water bottle
Repair kit (spare tube, pump)
Challenging tours: Touring Zektor 3 Disk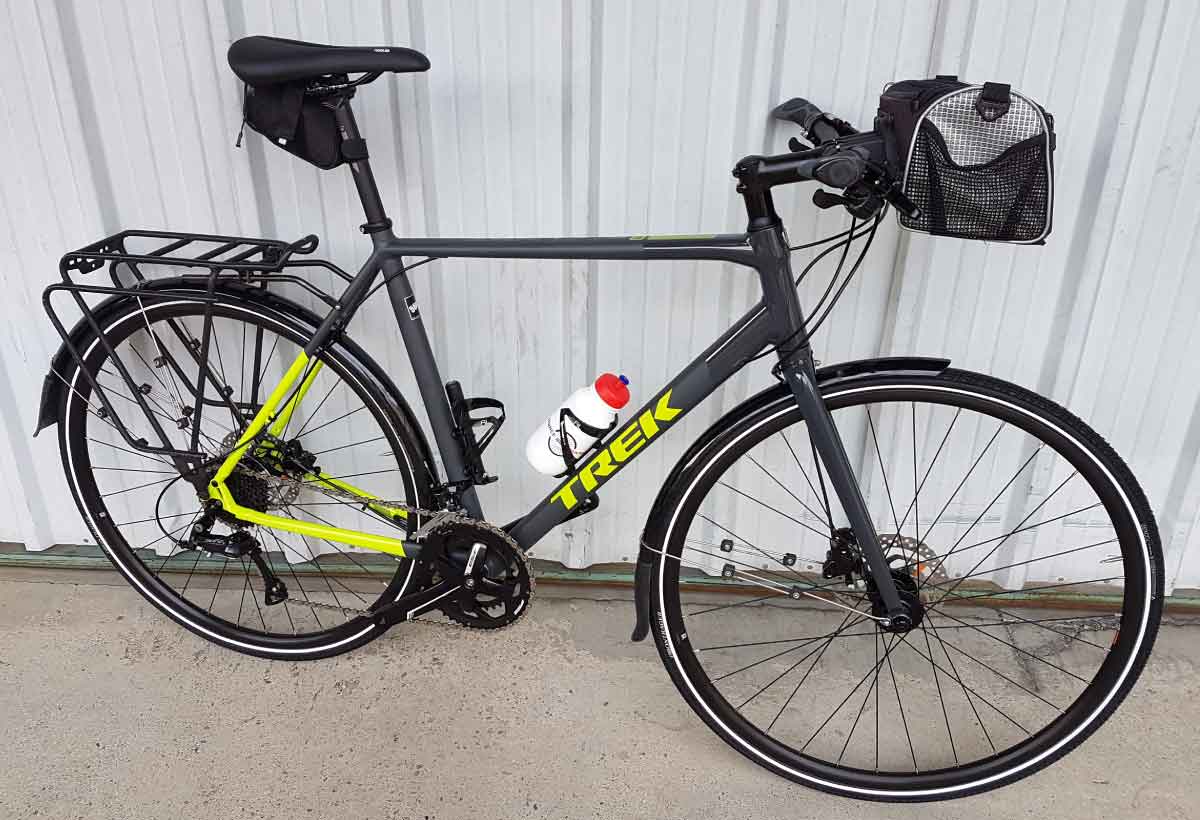 Equipped with:
Rear pannier (not waterproof)
Water bottle cage
Water battle
Repair kit (multi-tool, spare tube)
---
Trek F.2 FX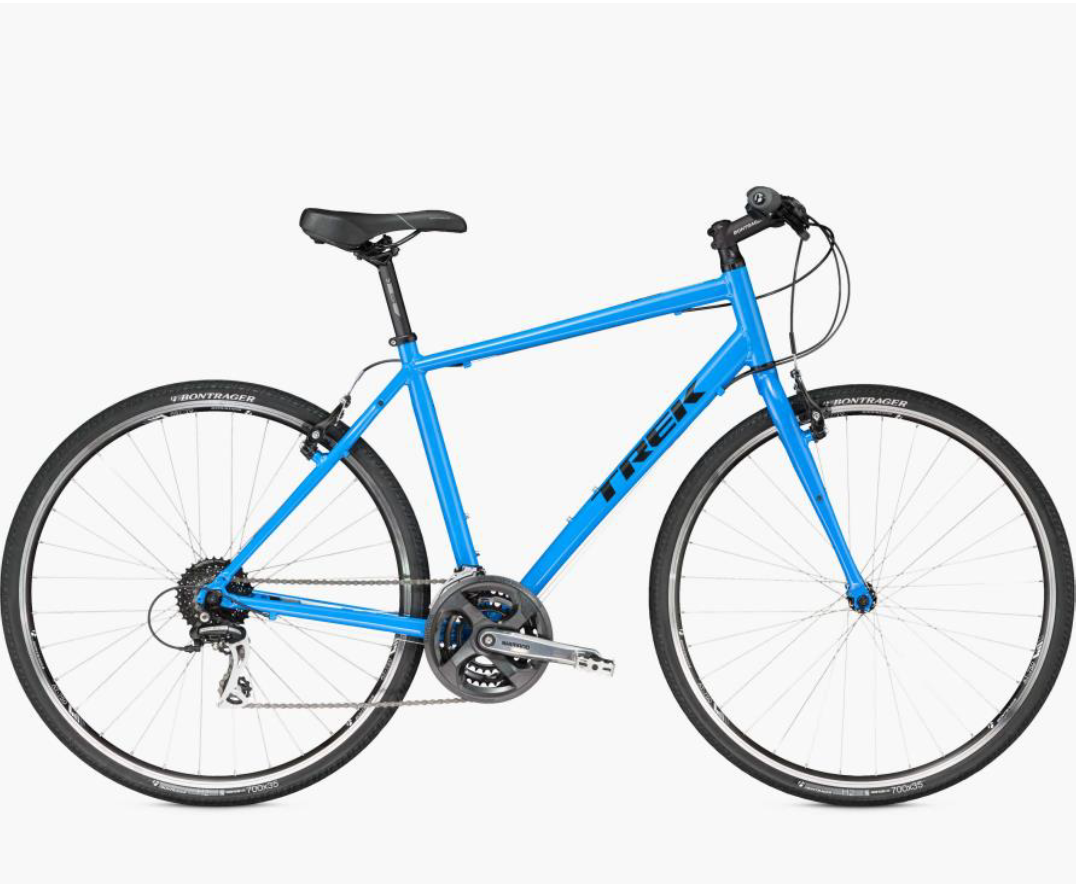 Equipped with:
Pannier
Handlebar bag
Repair kit